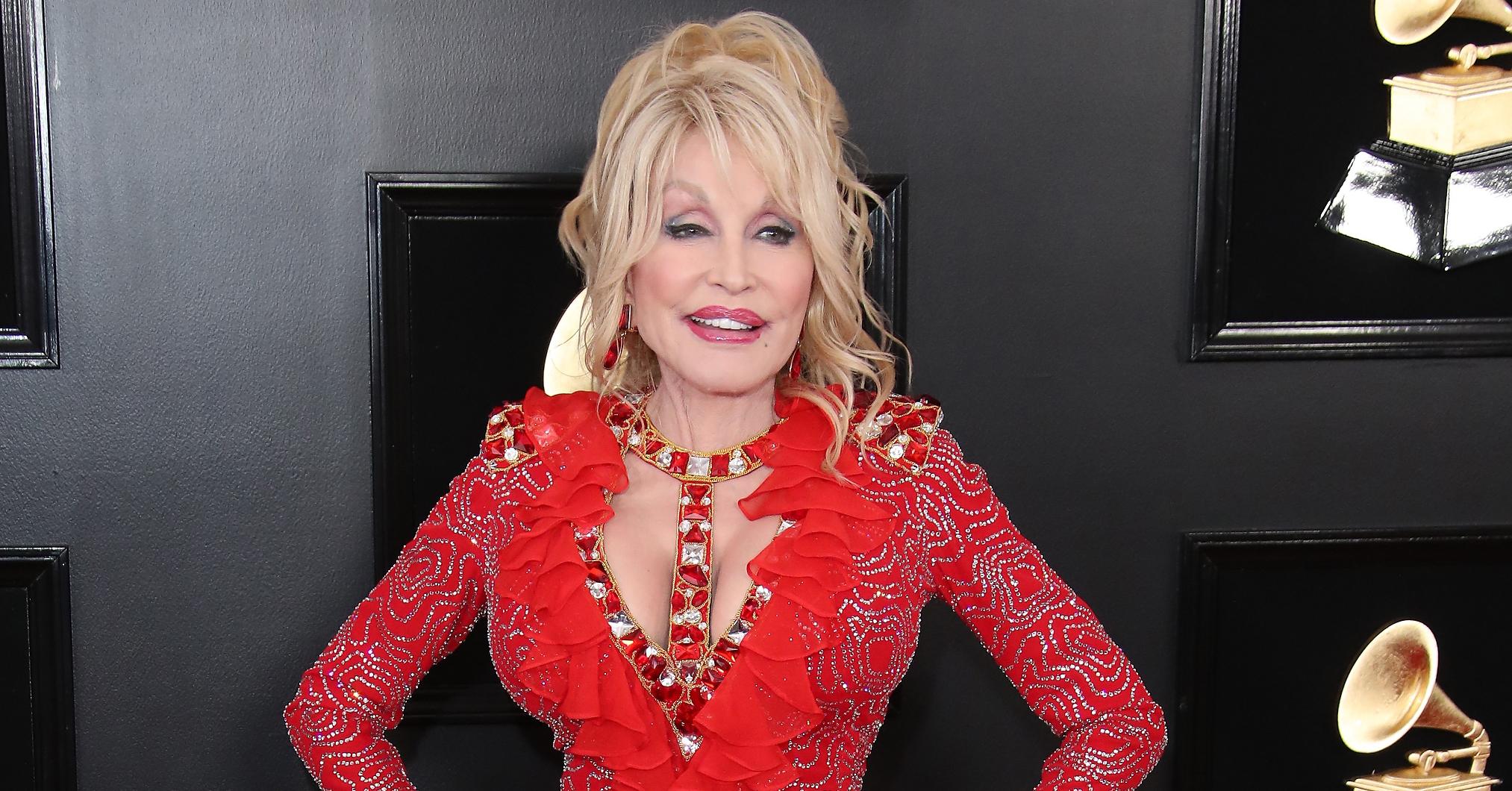 Dolly Parton Admitted She Has Tattoos to Cover "Scars and Things"
If you (like us) always pictured Dolly Parton to be the kind of cool aunt who would chastise your choice of body ink, well, you'd be wrong! The "9 to 5" singer recently detailed her ink to Larry King when asked about it — and it turns out, Dolly has a lot of tattoos.
The information about her secret body art was revealed when a British comedian published his memoir, outing the singer's tattoo status.
Article continues below advertisement
But Dolly's no longer worried about showing them off. While you probably won't see her on the red carpet flaunting them, she's been more forward about what they are, and has even showed them off to a couple of friends.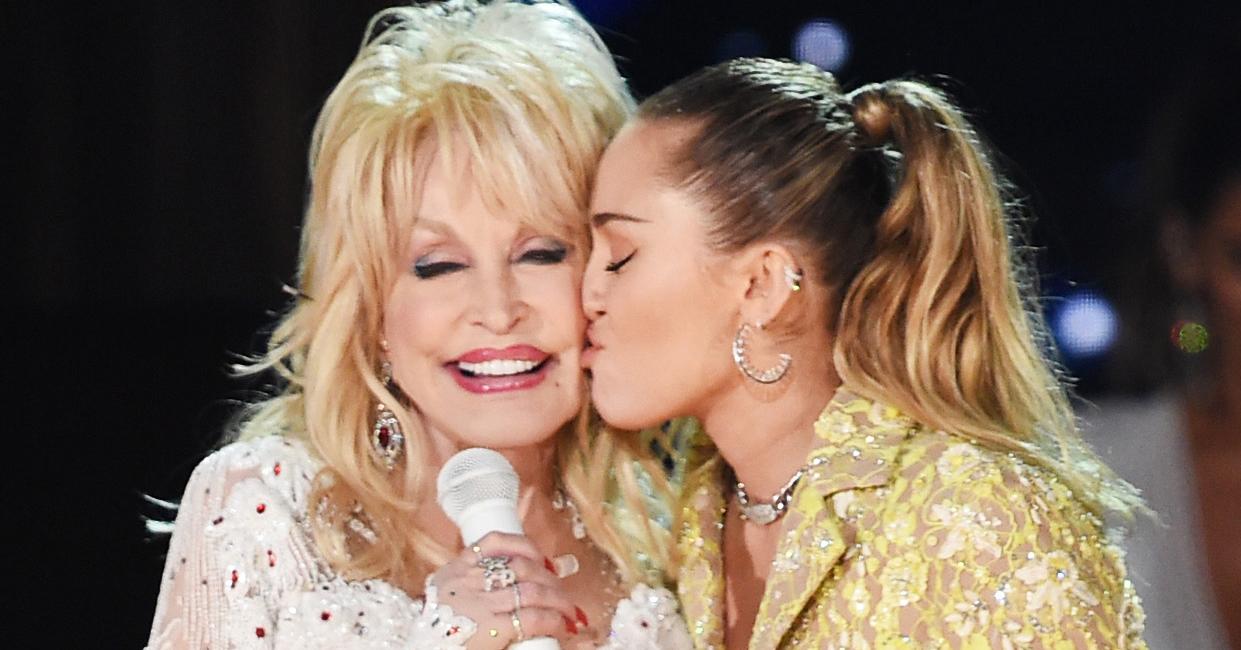 Article continues below advertisement
Dolly Parton admitted she got the tattoos to cover "scars and things."
In her interview with Larry King, she admitted the real reason for her tattoos weren't necessarily to adorn her body with different drawings, but more to cover various scars that she has.
"I got them to cover scars or things," Dolly said. "If I have to get a scar for any reason, I never can kind of get rid of that purple look. So I thought, 'Well, I'm going to kind of decorate these with some flowers or little butterflies or whatever.'"
The scars she's referring to are specifically keloid scars, which are usually raised and occur after an injury to the skin.
"I have a tendency to scar easily, and I'm so fair-skinned that I stay purple right where I've had a scar," she said. "I splattered them here and there, but I wouldn't be a biker chick or anything!"
She admitted that most of them are butterflies, which we know are crucial to the Dolly brand — considering a butterfly is part of her Dollywood logo.
Article continues below advertisement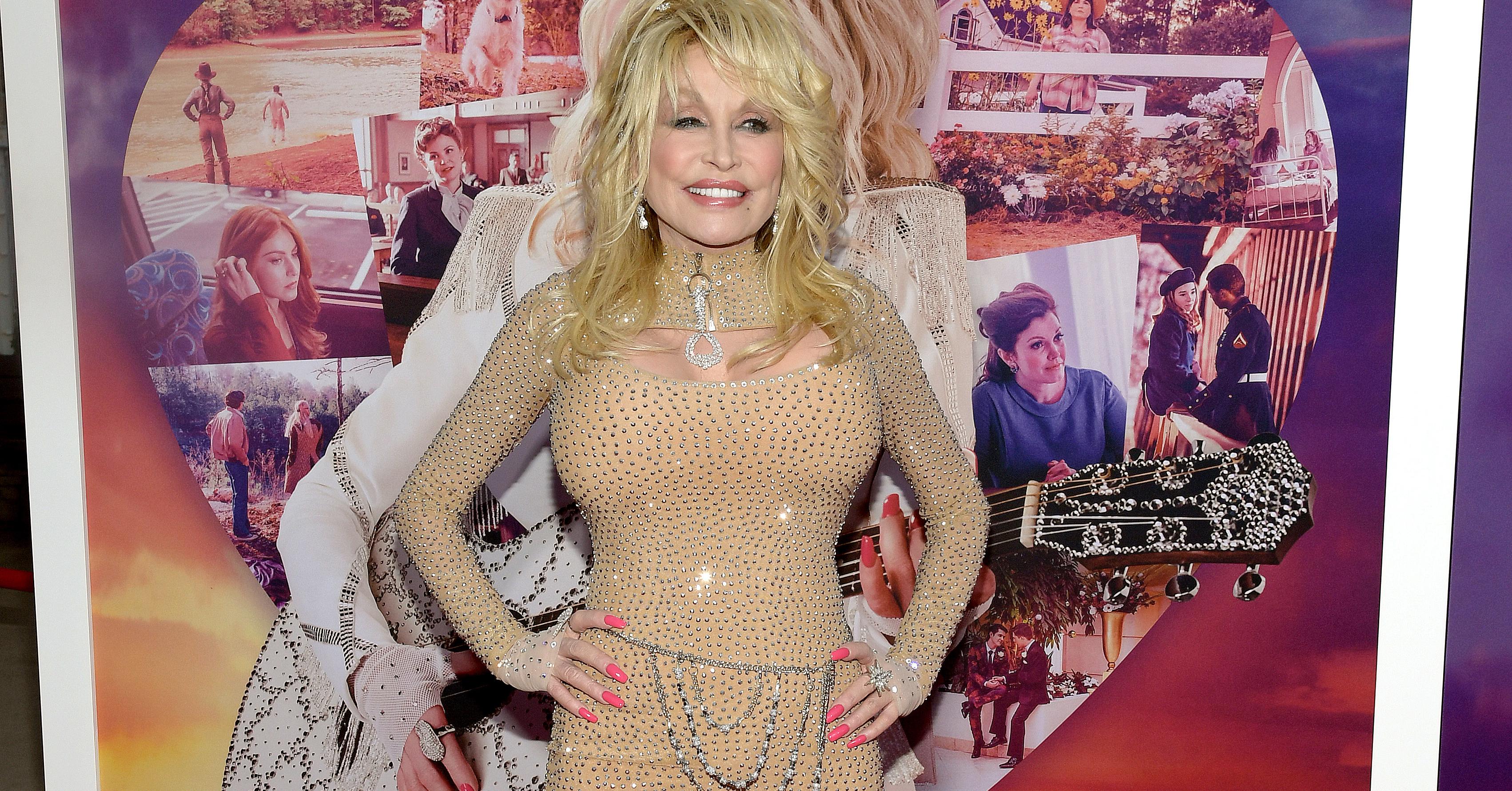 She admitted that she showed them off to some friends at dinner.
In her interview, she also revealed that she decided to share some of the tattoos with her friends over dinner one night.
"After lots of conversation and wine, I offered to show them off," she said.
The friends in attendance at dinner that night included Roseanne Barr and Jennifer Saunders, and Jennifer reveals that they were "the most beautiful tattoos," according to Inked Mag.
Article continues below advertisement
"The restaurant was empty and she just opened her jacket and showed us," Jennifer said of the evening. She said the tattoos were of angels, butterflies, and baskets of flowers.
It's unclear who she had them done by, or if we'll ever actually get a glimpse of the tattoos ourselves. Dolly seems to want to keep the actual designs pretty under wraps, but who knows. It's possible she's keeping them under wraps to adhere to the old-fashioned ideals from when she started making music, but times have changed since then.
Whatever the case, it's cool to know that even some of the most iconic stars have their own secret body ink.
And Dolly, if they're as beautiful as people say they are, can you give us the name of your tattoo artist?