Model Calls out Huda Beauty for Using Her Face to Talk About Removing Acne Scars
The My Pale Skin YouTuber who is a champion for "skin positivity" was shocked to see her face in a post by Huda Kattan.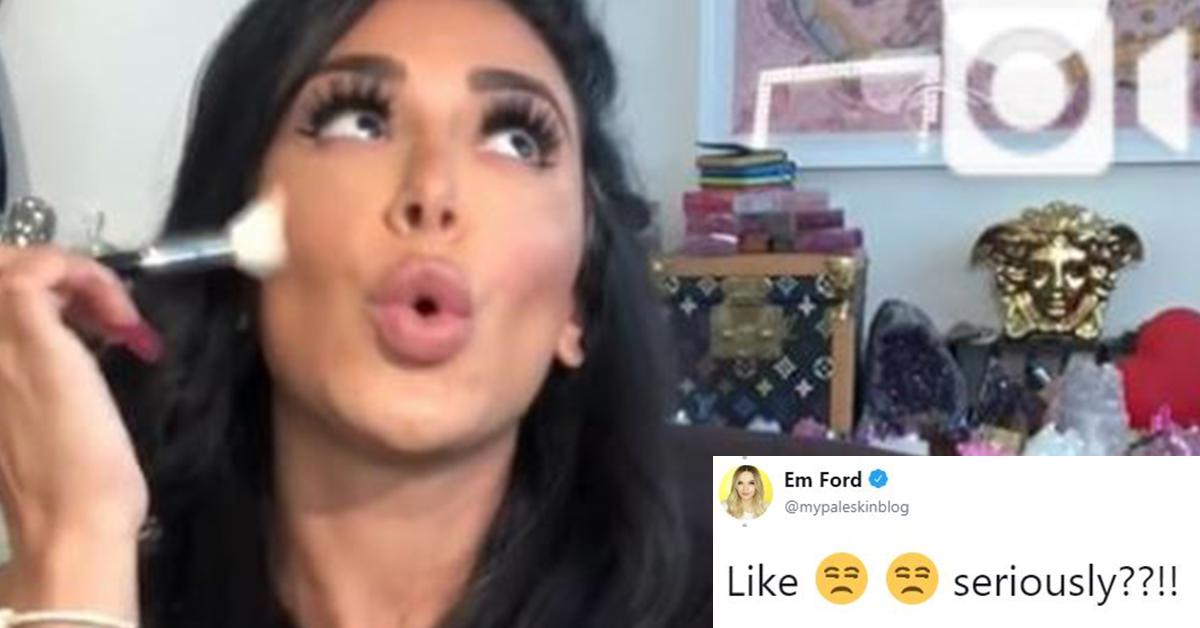 Article continues below advertisement
And that includes giving off the illusion that your skin is flawless and blemish-free.
Although we know that a ton of work goes into the Instagram posts that we lowkey adore and are jealous of, feeling self-conscious is super easy. Especially when there are certain things about your body that you can't change. Which is why there are so many accounts out there that are trying to make people feel a bit more positive about their bodies, like Em Ford's MyPaleSkinBlog.
Article continues below advertisement
Instagram has become a huge hub for all sorts of wellness and personal betterment products, and when you're on a platform that's flooded with selfies and examples of personal beauty, it only makes sense that tons of beauticians and makeup artists blew up as a result of Instagram's surge in popularity.
Article continues below advertisement
Like Huda Beauty, which was started by ace cosmetics blogger, Huda Kattan.
Article continues below advertisement
If you want a sick contour, eyeshadow, or any other super-glam look, Huda's your girl. I mean I'm a North-Jersey bro whose entire aesthetic can be summed up as "What would Costco look like if it was turned into a human being," but even I have a solid appreciation for the magic Huda and other beauty bloggers create with a palette and some brushes.
And while seeing super jacked/lean dudes makes me feel self-conscious about my dad-bod, that doesn't mean I'm being "shamed" simply because someone else is existing. If it bothers me that much, I should just get in the best possible shape I can get in to feel good about myself. Nobody's out there body-shaming me and posting pictures of my flab online saying, "Ewww look at this dude."
Article continues below advertisement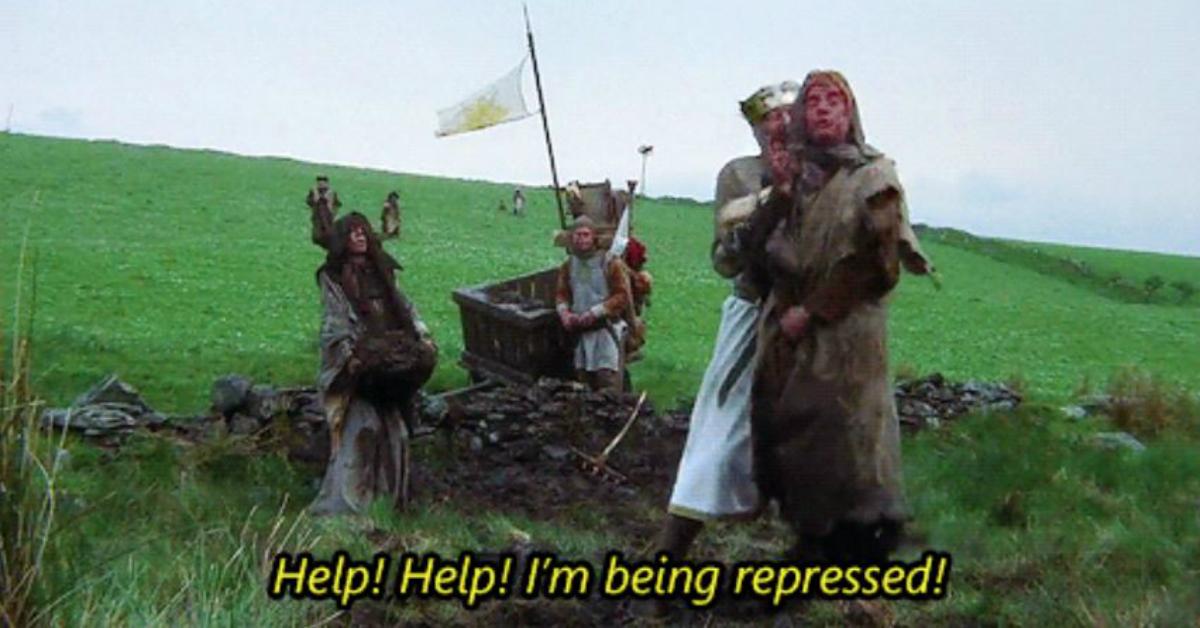 So I can understand model Em Ford's shock when a post on the Huda Beauty Facebook page on how to get rid of acne scars featured her face, with the following headline:
Article continues below advertisement
"The Only Way To Get Rid Of Acne Scars According To The Experts"
Article continues below advertisement
Em was offended on two levels. The first being that Huda's site used her images without her permission.
The second was that the image she posted was specifically for skin positivity, so that those who suffered from acne could feel better about themselves. So for it to be turned around and used in a piece on how to cover up acne scars — that really rubbed Em the wrong way.
Article continues below advertisement
In her Instagram stories, Em shared her disappointment at Huda's decision to use her face as part of an "anti-acne" campaign.
Article continues below advertisement
Dear @hudabeauty, I wanted to thank you for using my #skinpositivity images to tell the world that my face full of scars is worse than active breakouts.
And for reinforcing the narrative that anything less than "flawless" is something that we should feel ashamed of, or want to fix and "get rid of."
Headlines like that are the reason why I receive thousands of emails on a daily and weekly basis from women all over the world.
Some of whom are made to feel so ashamed of their skin, it affects every aspect of their lives. And couldn't even dream of enjoying themselves on holiday without applying a full coverage foundation.
Since 2015, I have used my platforms and voice to talk about hate online, and why perpetuating beauty standards has very real, and very serious consequences."
Article continues below advertisement
Ford's message resonated with users online, many of who suffered from acne scars, or struggled to meet "society's" beauty standards.
Article continues below advertisement
Others pointed out that the Huda Beauty article sends a confusing message — especially when compared to other articles that supported the use of cosmetic fillers and encouraging women to grow out their body hair if they want.
Which was flabbergasting and hurtful to some Twitter users who took years to become comfortable with their own acne scars.
Article continues below advertisement
The post has since been taken down from Huda's Facebook page, and Em has followed up by saying that Huda contacted her with a full apology.
Article continues below advertisement
More from Distractify