Are We About to Get a Ninja and Jeffree Star Collaboration?
Ninja and Jeffree star have been sharing posts about their budding friendship but is there more to the story? Are we about to see a collaboration?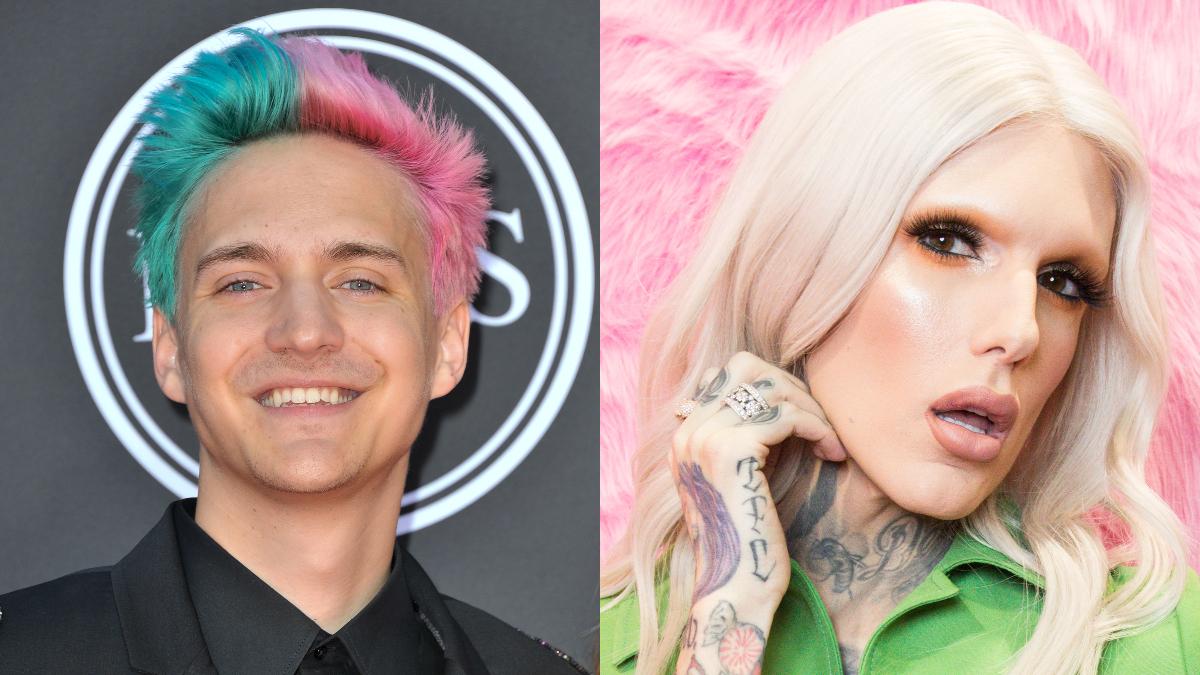 Whether you watch them or not, it's hard to deny that Tyler "Ninja" Blevins and Jeffree Star are too of the biggest celebrities around today. With a combined audience of 40 million followers on YouTube alone, these two would make an unstoppable force if they teamed up.
Article continues below advertisement
And they just might. Ninja and Jeffree seem to be teasing their audience online by posting about their hangout sessions, but is there more to the story? Are we about to see Ninja collaborate on a new makeup palette? Or is Jeffree going to start to hang out with Ninja on Mixer?
Are Jeffree Star and Ninja collaborating on something?
Ninja sent fans into a tizzy on Jan. 30 when he shared a TikTok that he did with Jeffree. Captioned, "How I think I look in the morning vs how I wish I looked," the video showed the streamer looking into the camera, like he's checking himself out. He then holds up the back of a pink, star-shaped mirror. When the mirror is removed, it's Jeffree putting on fresh lip gloss before winking and walking away.
Article continues below advertisement
The post left a lot of fans quite confused. Many of the Mixer streamer's fans left comments saying that they weren't happy to see him hanging out with the makeup artist, but others were pretty excited to see the streamer with Jeffree. "As a gamer and a makeup lover...this is a dream come true," wrote one fan.
Article continues below advertisement
But the influencers didn't explain the video or clarify if anything else was coming from them. Still, many believed that they were likely teasing more to come and that a collaboration was up next. "This collab will prob break some records," wrote Twitch streamer, Allenownz. And he's probably right.
Jeffree and Ninja weren't done teasing their fans.
In addition to the TikTok, Jeffree posted an image of the two of them together at Target, which led some to believe that a possible collab may have to do with the retail chain. Ninja's wife and manager, Jessica Blevins, added fuel to that fire by posting a photo of her, her hubby, and the makeup guru in the Target parking lot, captioned, "Our local @Target wasn't ready."
Article continues below advertisement
However, a little sleuthing might uncover something else entirely. Ninja recently got his own Fortnite skin. Is Jeffree's coming next? One fan tweeted a reply to Jeffree's Target photo, saying, "Ok but can we please get a Jeffree fortnite skin???" In response, one user commented, "I can literally see this in my mind and it's perfect." That comment was later retweeted by Jeffree. Did he just confirm that his Fortnite skin is coming?
Article continues below advertisement
But we also know that the beauty YouTuber has collaborated with other internet personalities before (ie. Shawn Dawson) to a lot of success. Perhaps we might see a Jeffree Fortnite skin and a Ninja makeup palette.
Is there a chance that they're just hanging out?
Possibly. Although we hate to think that we're not about to get the colorful makeup palette of our dreams, they might just be hanging out. The pair formed a friendship back in May 2019 thanks to a strange common interest: Taco Bell. When Jessica saw Jeffree tweet about his Taco Bell craving, she tagged her husband and they became fast friends. They even planned a Taco Bell mukbang, which never came to pass.
Article continues below advertisement
Since then, Jeffree has invited Jessica to his Morphe store launch in Chicago and even sent her a package of his cosmetics on her birthday. In July, Jessica and Ninja met up with the 34-year-old and his now ex Nathan Schwandt in California to have a double date at Taco Bell. Ninja commemorated the event on his Instagram.
Article continues below advertisement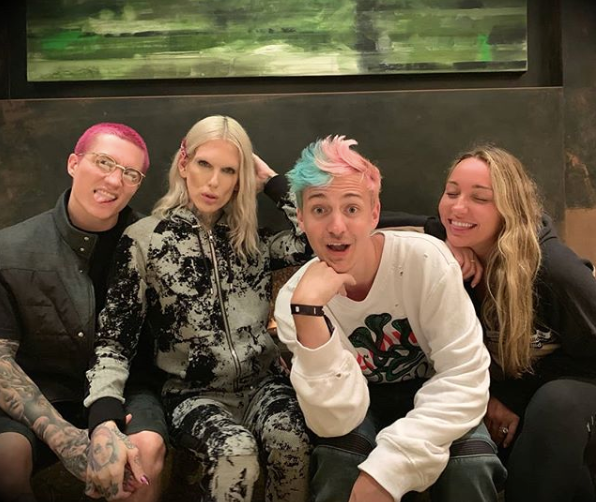 Will this supposed collaboration be the Taco Bell Mukbang all over again and simply never happen? Or are we about to see a collab that breaks records? We hope they don't leave us in suspense for too long.