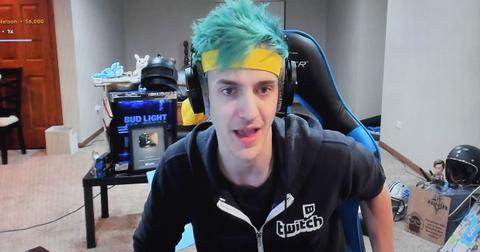 Ninja Ditches Twitch and Moves to Mixer — What Does This Mean for the 'Fortnite' Star's Fans?
By Rebecca Macatee
The times they are a-changin' — especially in the gaming world! On August 1, Fortnite pro Tyler "Ninja" Blevins announced that from this day forward, he will be streaming exclusively on Mixer, Microsoft's video game live streaming platform.
This news means that Ninja is leaving Twitch — but what else does the future hold?! Will Ninja's gaming style change? Here's everything you need to know.
So why did Ninja leave Twitch?
Ninja has over 14 million followers on Twitch, and he doesn't take that for granted. "I'm incredibly grateful for the opportunities Twitch has provided me," the Fortnite star told The Associated Press.
"But as I looked at the next step in my career, I wanted to be somewhere that empowered me to push the boundaries of gaming and achieve bigger goals within the industry. Mixer provides me with more ways to connect with my community."