Twitch Star Heather Kent Slammed for Streaming Her Breastfeeding
Heather Kent from Twitch posted a video that included her breastfeeding her daughter. The app then deleted the video because it was a "violation."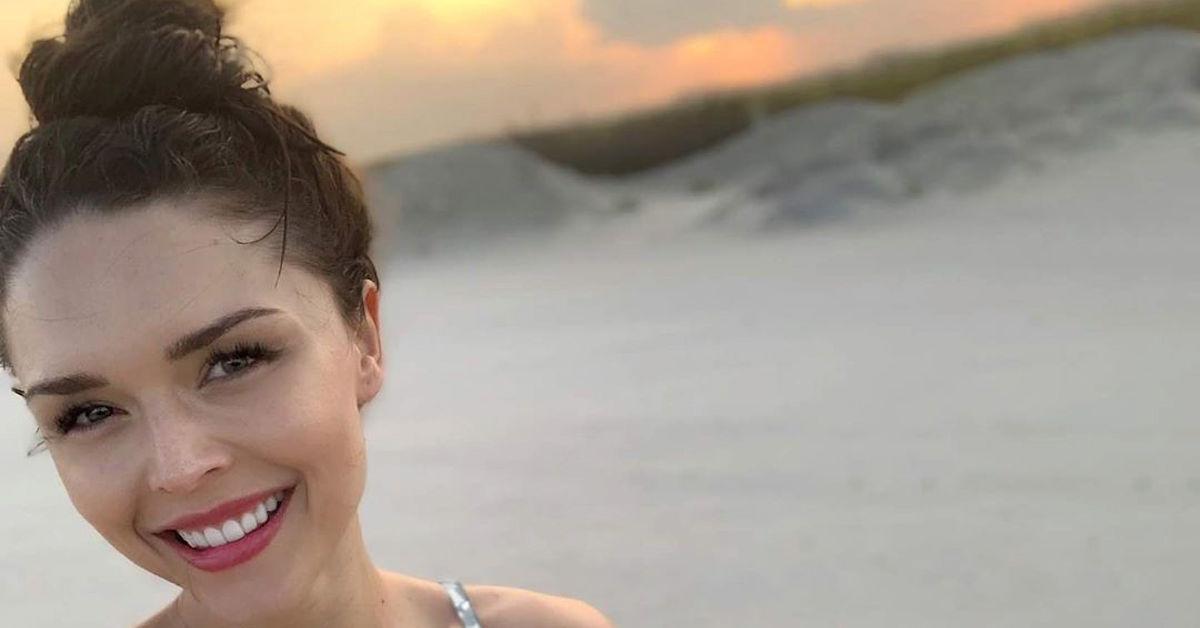 Twitch is a streaming platform and app for gamers and other forms of entertainment that is known for having incredibly strict user guidelines. Those who stream content on the site must keep within guidelines, and any content that violates rules is promptly removed.
Article continues below advertisement
That's what happened to Twitch poster Heather Kent whose account, HeatheredEffect, garners tons of views. A video of her breastfeeding her daughter was removed off the site, with Twitch claiming that it violated their rules.
Heather is now saying that she actually read over the rules, and that there was nothing in them against breastfeeding. She is now speaking out about the removal of her video, and the difficulties of working with the Amazon subsidiary.
Article continues below advertisement
Who is Heather Kent?
Heather's account, HeatheredEffect, on Twitch features mainly ASMR videos. ASMR is Autonomous Sensory Meridian Response, and these videos include people eating and making other noises close to a microphone. The concentrated sound is soothing to certain listeners, and this type of video has grown in popularity over the last few years. Some believe that ASMR videos help mitigate anxiety and sleeping issues.
Article continues below advertisement
Heather is also an aspiring model, and the mother of four young kids. She generally makes her videos for Twitch after her kids are in bed. The video in question featured a guest, so it was filmed while her kids were awake. Heather needed to breastfeed her one-year-old daughter during the conversation with the guest, which led to the now-controversial video.
Heather Kent's breastfeeding video removed from Twitch.
Heather had a guest on her video to talk about them both auditioning for Sports Illustrated. While the pair spoke, Heather began to feed her daughter on camera. In an interview with Buzzfeed News, Heather said that she had looked at the Twitch guidelines beforehand, and there was nothing in there that would prohibit her from breastfeeding.
Article continues below advertisement
She also claimed that she is a huge supporter of the #NormalizeBreastfeeding movement, and that she hoped that her video would help people realize that it's not a big deal. But, the video still got removed, but not before it got more than 20 thousand views on Twitch.
Interestingly, the video was not flagged by any of Heather's users until a friend of hers from the app used a clip from it and called it "normalize breastfeeding." Shortly after that, it was removed. Heather was angry at the removal, and took to Twitter to share a clip from the video and to call out Twitch for what she said was sexist behavior.
Article continues below advertisement
"I'm hoping that Twitch will update its terms of service or community guidelines, like Facebook and Instagram and other platforms, saying 'we're ok with a woman who's actively breastfeeding,'" Heather said.
Eventually, Twitch let Heather keep clips from the video on her page. They never told her why they were removed in the first place, and they never issued her an apology. While Heather got a lot of flack for posting herself breastfeeding, she said she also had a lot of people who were supporting her efforts. She hopes that this incident will lead to some future change.