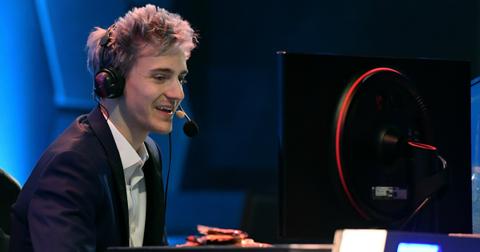 Twitch's CEO Apologizes to Ninja for Promoting a Porn Account on His Channel
By Rebecca Macatee
Ninja's exclusive streaming deal with Mixer has the gaming world all shook up. The Fornite pro officially left Twitch for its rival streaming platform on August 1, but the drama didn't stop there.
On August 11, Ninja got word that Twitch was promoting a pornography account on his dead channel page. He was upset, for obvious reasons, and naturally, the internet got involved.
Here's everything you need to know about the Ninja and Twitch drama.
Ninja's loyal fans formed the "Twitch Is Over Party" after all the drama went down.
Ninja didn't explicitly call for the cancellation of Twitch, but he did make it clear to fans he was angry that the streaming platform was using his profile page to promote other channels.
"For those of you who don't know, if you go to twitch.tv/ninja, they advertise other channels," Ninja said in a video he tweeted on August 11. "They don't do this for anyone else that's offline, by the way, just me..."