'Fortnite' Season 10 Is Here: Mechs, a Meteor, and Rift Zones, Oh My!
'Fortnite' Season 10 brings a slew of new game modes, cool features, some massive changes to the island, and new patch notes that fans will love.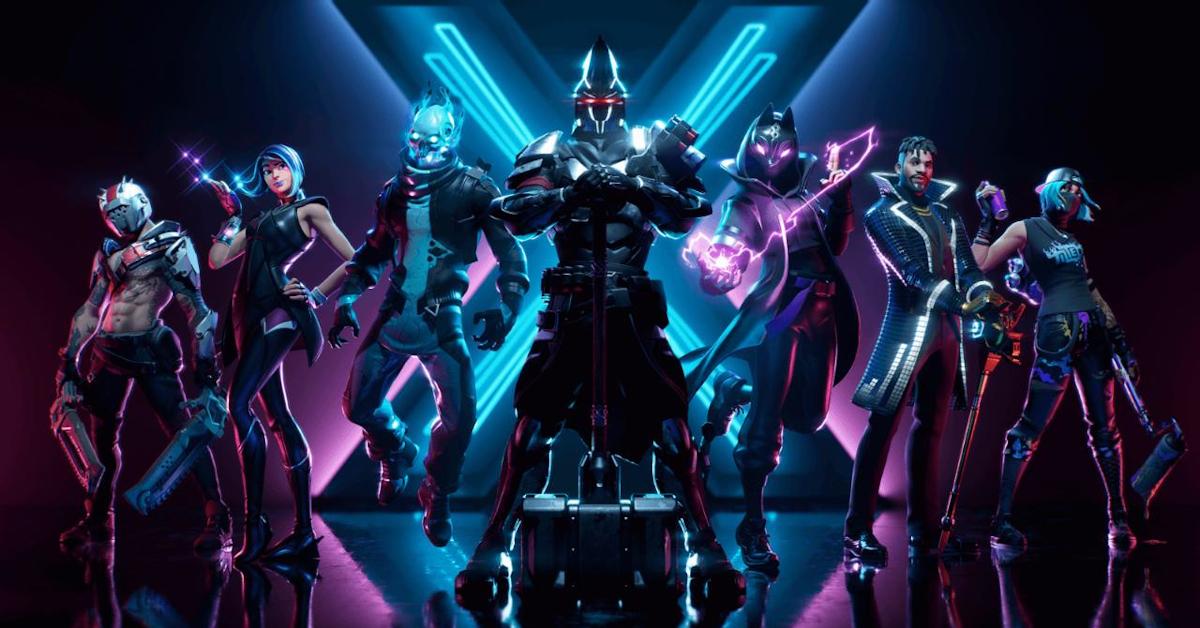 Article continues below advertisement
Fortnite Season 10 patch notes released.
The Season 10 (X) update manages to up the ante and honestly, it looks like one of the coolest things the publisher's done in a long time with the title.
Rift Zones
Season 10 starts off with a bang, literally. A ginormous explosion causes the physical makeup of the Island to change, and introduces a new aspect of gaming that'll tickle longtime players' fancies: Rift Zones.
Not only will the Rift Zones constantly shift and alter gameplay, they'll even bring back previous Fortnite gameplay elements from past seasons. I know, it's awesome.
Article continues below advertisement
Epic talks about how Rift Zones will function in the game more in-depth: "Locations once thought to be lost are beginning to appear, but they aren't the same as they once were."
So geographical changes/throwbacks to previous versions of the Island seem to be par for the course for the new season, including the most noticeable one: the return of Dusty Depot. The meteor that wrecked it in Season 4 now floats in the air.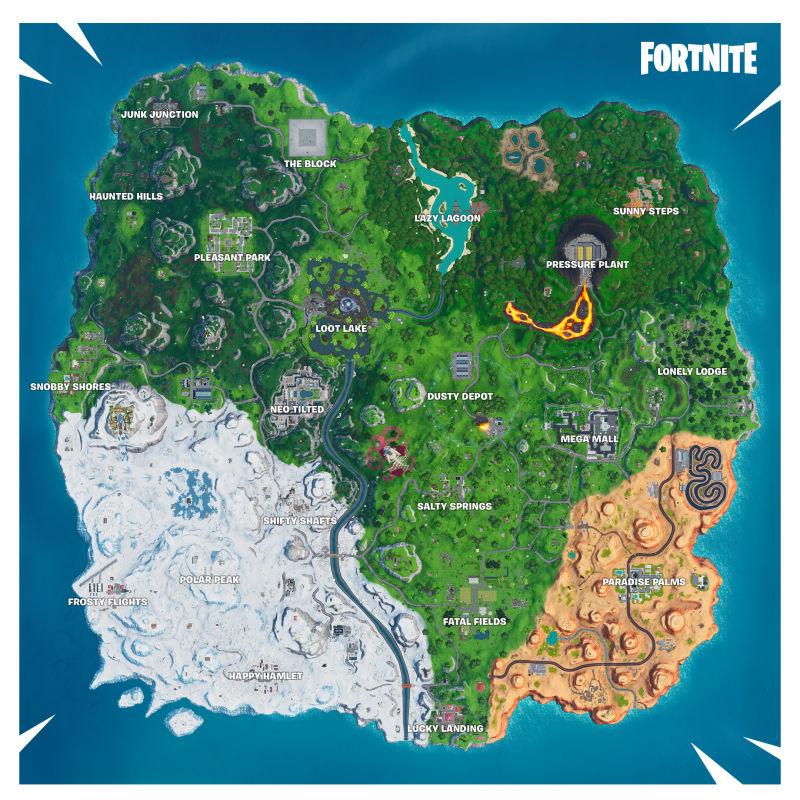 Article continues below advertisement
In fact, you can even get yourself onto the meteor to run around and search for goodies. Loot Lake is also in the same "hovering" situation, but that'll probably change as the Season progresses. There are some other alterations to the map: you'll notice that Kaiju Skeleton has some pretty green trees growing near it. I wonder what that's about?
What are B.R.U.T.E. mechs and where are they located?
Another big tease for the upcoming Season 10 was a giant mech, and it's not just in the game for show, but players will actually be able to pilot this thing. It's a 2-gamer job, however, with one handling controls while the other takes care of attacking/shooting.
Article continues below advertisement
South east of Salty Springs, chilling by a rundown house.
Paradise Palms — northern road.
Neo Tilted — West of the location on the fringe of the Ice Biome.
Pleasant Park —South Eastern edge, you can't miss it.
Obviously, this is a huge combat update, and as with any new season, new battle passes are sure to follow and Season 10 is no different.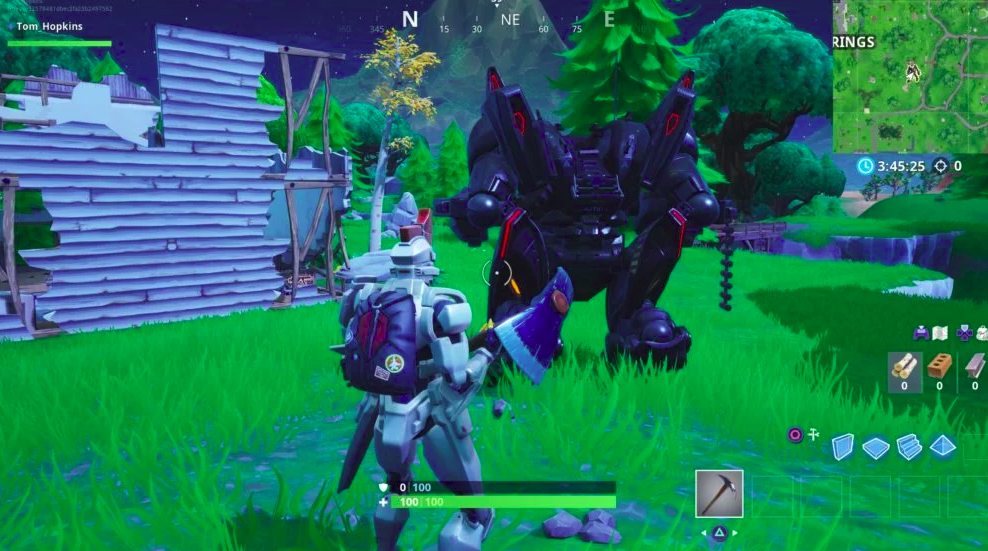 Article continues below advertisement
Players will also get to unlock additional iterations of longtime favorite characters. Want a futured-out DJ Yonder? What about an unmasked version of them?
That's right, and apparently DJ without the cowl is "shocking". There's a new skin called Ultima Knight, which comes with a glider that looks like a dragon. In the new update, Rift's transformed into a pet of sorts. Neat.
So what gamers will notice right off the bat is that the previous daily challenges are no longer going to be available, and that the way new challenges are tackled has been shaken up a bit.
First off: you won't be able to access all of the challenges right off the bat, they're released over time. It seems like Epic wants players to complete specific things early on, like partaking in Team Rumble mode and using vehicles more.
Article continues below advertisement
The "time-bending" narrative for the latest season was teased during the inaugural Fornite World Cup event. The tagline for Season 10 was "think back" hinting at the rehashing of old favorites and remixing them into the new world that was created.
Article continues below advertisement
Fortnite new weapon: the automatic sniper rifle?
Storm Shield One, a popular Fortnite site that sifts through databases, believes that Epic games will debut the automatic sniper rifle, and it'll have four different "rarity" types: uncommon, rare, epic, and legendary.
Apparently the most coveted version of the gun will have a reload time of 3.42 seconds, a 16-round clip, and deal 35 damage. Will this be the new "broken" weapon that players abuse? Let's see how Epic games balances out the new piece of artillery.
Article continues below advertisement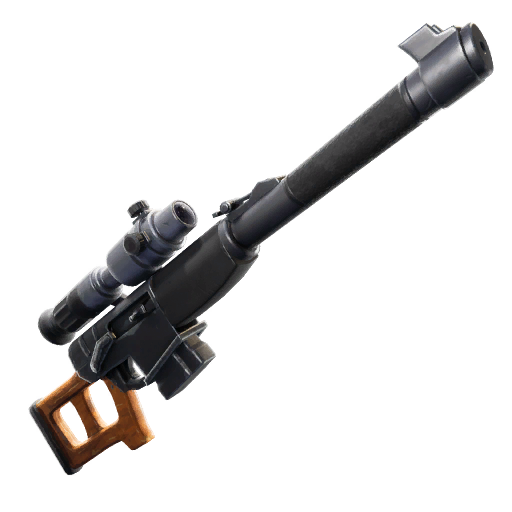 Season 10 patch notes — get the full list.
You've probably got to playing already, but if you want a total delineation of all the updates and patches in Season X, then you can check out the full patch notes list from Epic Games here. Godspeed and happy gaming all you Fortnite fans.