Jeffree Star Reveals His Birth Mom Is Very Sick Amid FBI Investigation
Is Jeffree Star adopted? The makeup mogul revealed his birth mother is very sick amid the FBI investigation into the robbery of his Magic Stick concealer.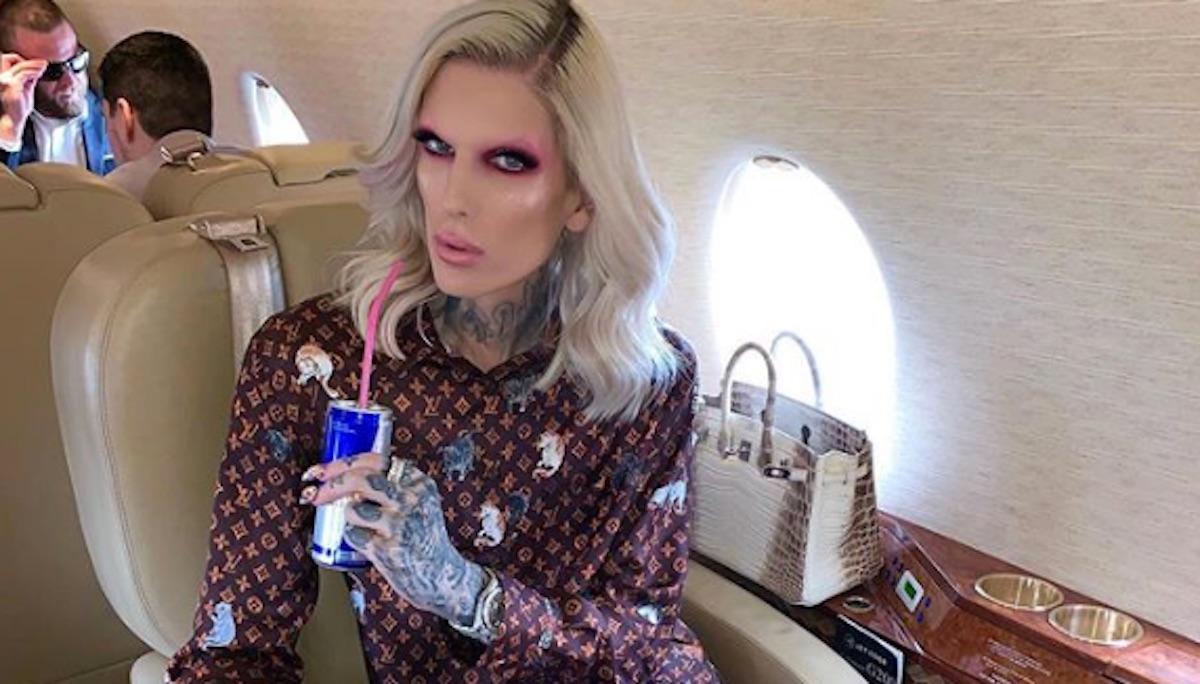 This year has been filled with some major high and low moments for YouTube sensation Jeffree Star.
Article continues below advertisement
The makeup mogul recently unveiled his latest collection, Blue Blood, but amid the success of the launch, Jeffree also revealed that the FBI was investigating the robbery of one of his upcoming beauty products, the Magic Stick concealer in shade C5.
In a 16-minute video about the incident, which has already resulted in the arrest of one "black market makeup dealer," Jeffree also let his subscribers know that his birth mother is struggling health-wise.
Article continues below advertisement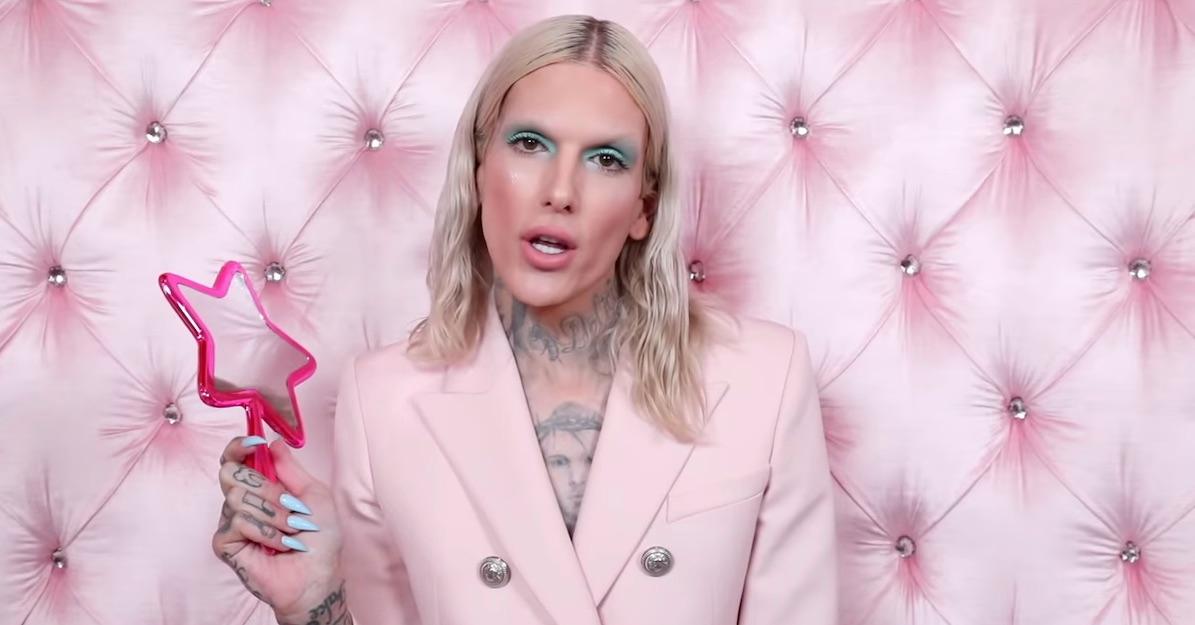 "The last month of my life has been an insane rollercoaster of emotions," he said before explaining the reason behind his unusual social media silence. "I have been dealing with my birth mom being very sick. My mom has been doing very bad and you know if you have been following me for a while, you know that we recently connected so this has been very emotional."
Article continues below advertisement
Wait, is Jeffree Star adopted? 
No, but Jeffree has been very open about his difficult upbringing and strained relationship with his birth mom. Born Jeffrey Lynn Steininger, he was raised in Orange County, CA, and tragically lost his father at the very young age of 6.
Jeffree recently shared how his father completed suicide and that "25 years later I am still dealing with that."
"It's hard. Every day it's hard," Jeffree, 32, said on Snapchat. "With Father's Day approaching, it is hard."
He was raised by his mom, who was a model at the time. During high school, Jeffree began harming himself as he struggled with his gender identity and sexuality.
It was after his mother noticed the marks and scars on his body that their relationship began falling apart.
Article continues below advertisement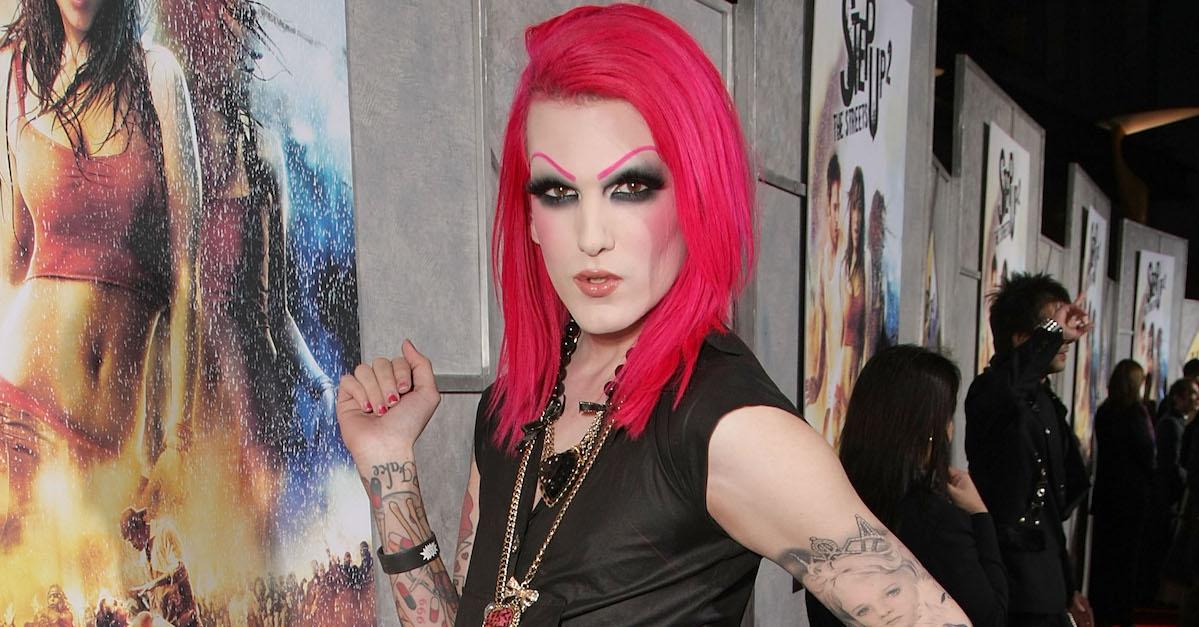 "I spent all of high school, in 90 degree weather, in full sweaters and pants and no one ever asked why," he told Shane Dawson. "And the whole entire time I was cutting my entire body. My whole body is covered in scars because I didn't know how to express my feelings when I was younger."
Shortly after, Jeffree moved to L.A. to pursue his makeup and music career, and their relationship only got worse.
Article continues below advertisement
Last year, Jeffree uploaded a YouTube video titled "Revealing My Last Dark Secrets" where he spoke freely about why he had not spoken with his mom in over ten years.
"The main reason is we always argued. Our personalities always clash," he said. "... every time we saw each other we would fight."
However, after so many years of silence, Jeffree realized he knew nothing about his mom, and wanted to change that. "I knew absolutely nothing about the woman that gave birth to me," he added.
Article continues below advertisement
Jeffree's birth mother is not Laurie Steininger. 
Since he was not on speaking terms with his mom, Jeffree's aunt (on his father's side) took her place in his life — and on social media. Laurie has a very popular Twitter account and goes by @MommaLaurieStar, which could explain the confusion.
Article continues below advertisement
"I needed something to tell the internet. I was growing, my numbers were growing, I needed to say something but I was just embarrassed. My father was dead. A lot of my family had passed away. I wasn't close to a lot of my family..." he said of his "white lie."
"Part of me thought I would never see my mom again," he continued. "I felt guilty."
In the heartbreaking video, Jeffree also went on to reveal that when he finally reached out to his mom after so many years of separation, he discovered she was homeless and living out of her car.
Article continues below advertisement
"I apologize to her for calling someone else my mother. I was embarrassed," he said, before sharing that they cried on the phone for an hour together. "As of now, you're not homeless anymore."
Article continues below advertisement
Now, Jeffree is focused on getting his mom better. 
Following their reunion, Jeffree is determined to make things right with his mom.
"The fact that I've reconnected with my mom, I don't even know how to put it into words. It's so beautiful, it's so fulfilling emotionally to heal so many internal scars that me and her have both had and just to be able to hug each other," he shared. "We're working on each other and we're working on our relationship and I can't wait to see what the future brings."
As for his mom's illness, Jeffree has not shared exact details but he did cancel his European tour to focus on her health. "It's heartbreaking, seeing the ones we love get older and it being really hard for them is just completely heartbreaking," he said on Snapchat. "I'm going to stay home. I think it's important."
He continued, "I'm trying to stay focused and take care of my family because they're all I have. My friends and family mean so much to me and I would do the world for them so..."
Our thoughts are with Jeffree and his mom during this difficult time.