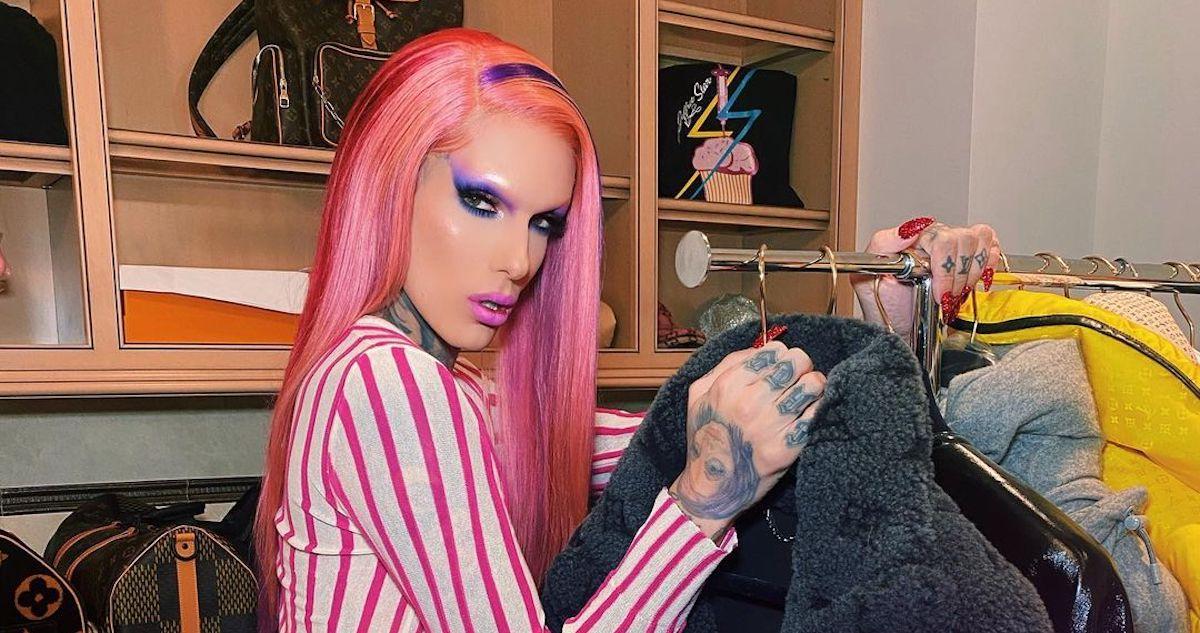 Jeffree Star's Fans Are Confused After He Purchased a House in Wyoming
The beauty influencer purchased a $14 million mansion near Calabasas in late 2019 — so why did Jeffree Star move to Wyoming part-time?
When Jeffree Star announced he was moving into a $14 million sprawling Hidden Hills mansion in November 2019, his fans were surprised he was already moving on from his iconic "Barbie dream house" with the bulletproof pink vault closet. But alas, the makeup mogul and YouTube star needed more space for his ever-growing beauty empire — and this new house was just down the street from where he already lived. So the move made sense.
Article continues below advertisement
As of December 2020, it looks like the influencer has purchased yet another property in a completely different state. Plenty of his fans wondered: Why did Jeffree Star move to Wyoming?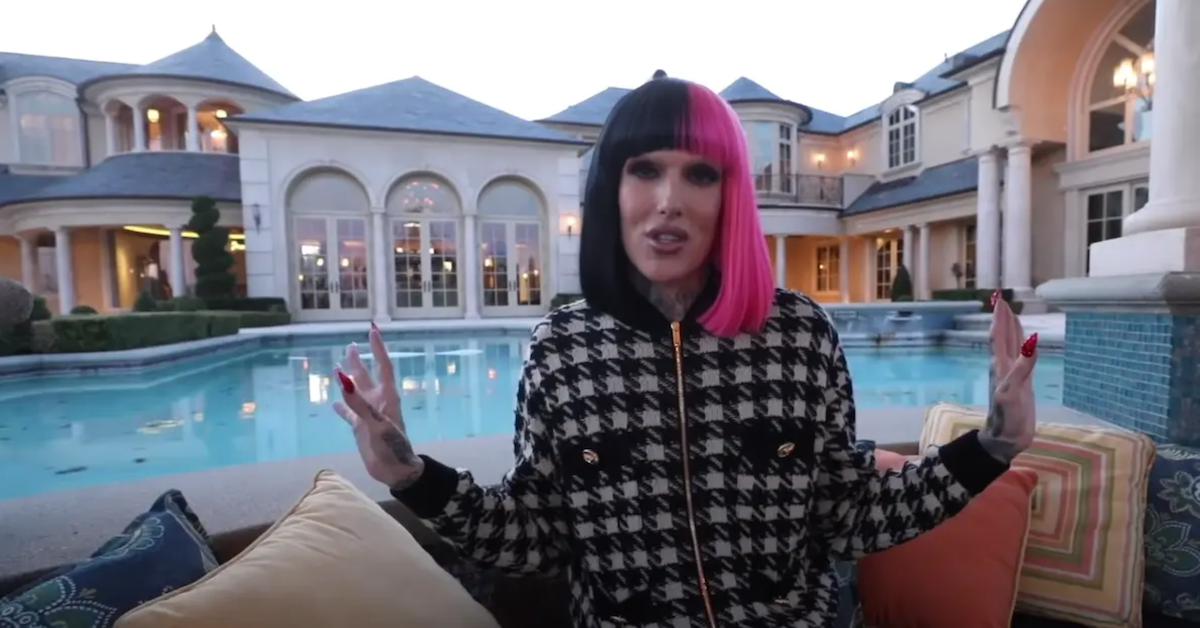 Article continues below advertisement
Jeffree Star announced in August 2020 that he was hoping to move to Wyoming.
Jeffree revealed to his fans on Aug. 5 that he would be moving to the least populous state in the U.S.: Wyoming. "I'm flying to #Wyoming right now and can't wait to have a second home out here soon!" he tweeted at the time.
Over on his Instagram stories, he added, "I'll be looking for some really cool ranches with a lot of acres and silence. And miles [and] miles away from anyone, for myself. So, yes b---h, Jeffree Lynn is coming to Wyoming."
"I think 2020 has been so crazy," he continued. "It definitely opened up so many new chapters and things that, maybe, I was not ready to do. But b---h I'm ready. I'll always be a Californian. Honey, it's time to expand my wings and have a little more solidarity."
Article continues below advertisement
Less than a week after that revelation, the makeup maven offered a hint at what he might be doing out there in the middle of nowhere so far away from his California home. "Can't wait to live there part-time on the new Star Ranch & start to write my autobiography," Jeffree tweeted on Aug. 11.
Article continues below advertisement
Why did Jeffree Star move to Wyoming?
So did Jeffree Star really buy a second house all the way in Wyoming just so he could write an autobiography? There has to be some ulterior motive, right?
On Dec. 6, Jeffree tweeted a photo of two of his Pomeranians alongside the caption, "Goooood morning everyone! We're flying to Wyoming to spend some time at my house and enjoy some snow."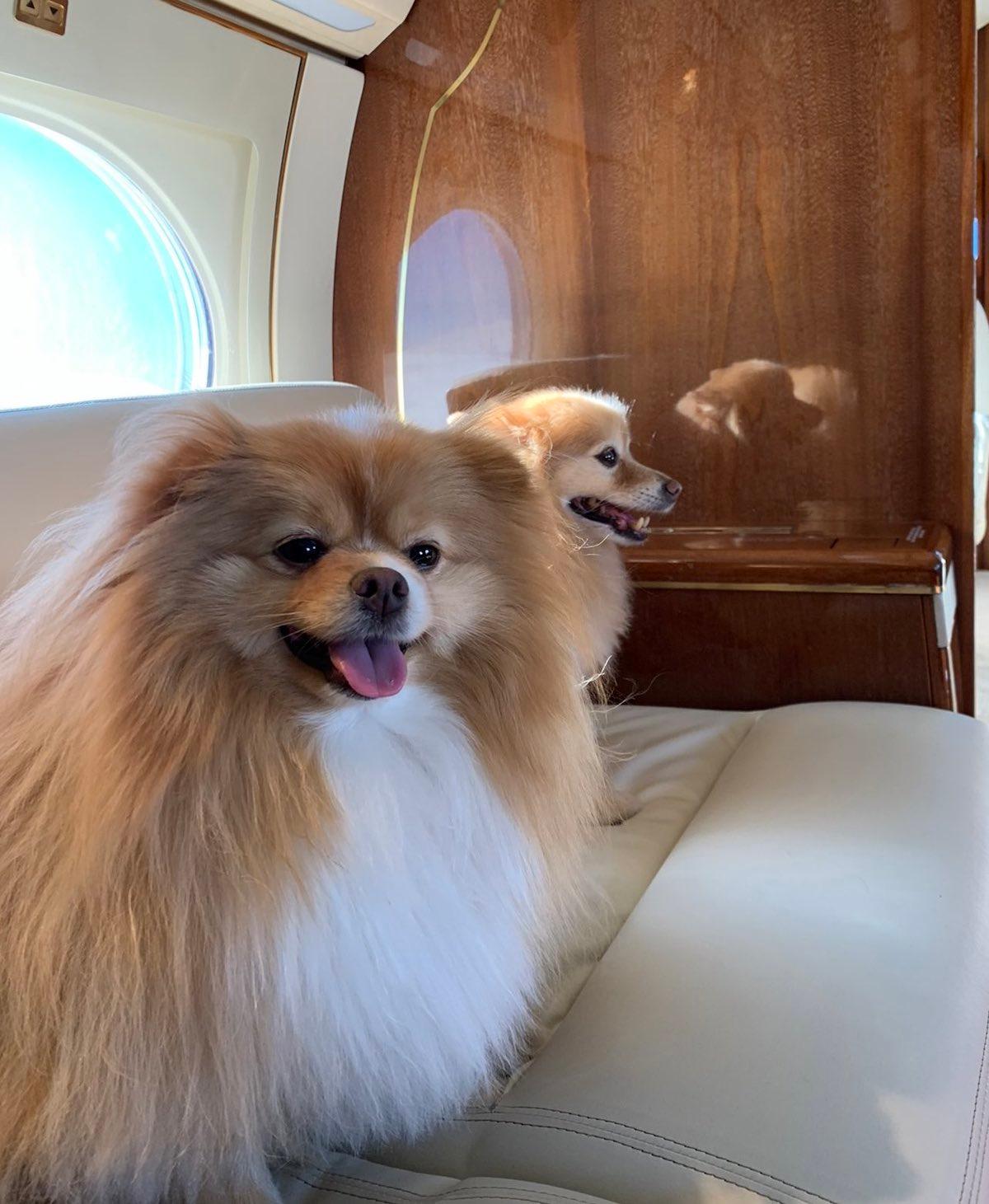 Article continues below advertisement
Jeffree's fans had even more questions after the dog dad shared that he was getting his Wyoming driver's license. Could he be setting himself up for an eventual, permanent relocation?
Article continues below advertisement
He then offered a bit more information for followers who were concerned that he would soon be leaving California for good in exchange for a more secluded life in Wyoming.
"For everyone wondering, I'm never gonna leave Hidden Hills!" Jeffree tweeted on Dec. 7 alongside a photo of himself. "I just bought a home in Wyoming with a lot of land for my family and I. Going to split my time between California and here."
Whew!
Article continues below advertisement
To be honest, we think Jeffree has the right idea. With a house in California and in Wyoming, he can easily go back and forth between his normal routine and getting away from it all at a serene retreat, or he can go from warm weather to snow! (Just hop on his private jet with his six Pomeranians!) Plus, it seems like the perfect place to escape from distractions if Jeffree really is working on an autobiography.
Hopefully, he'll offer fans a tour of his Wyoming home in the near future!