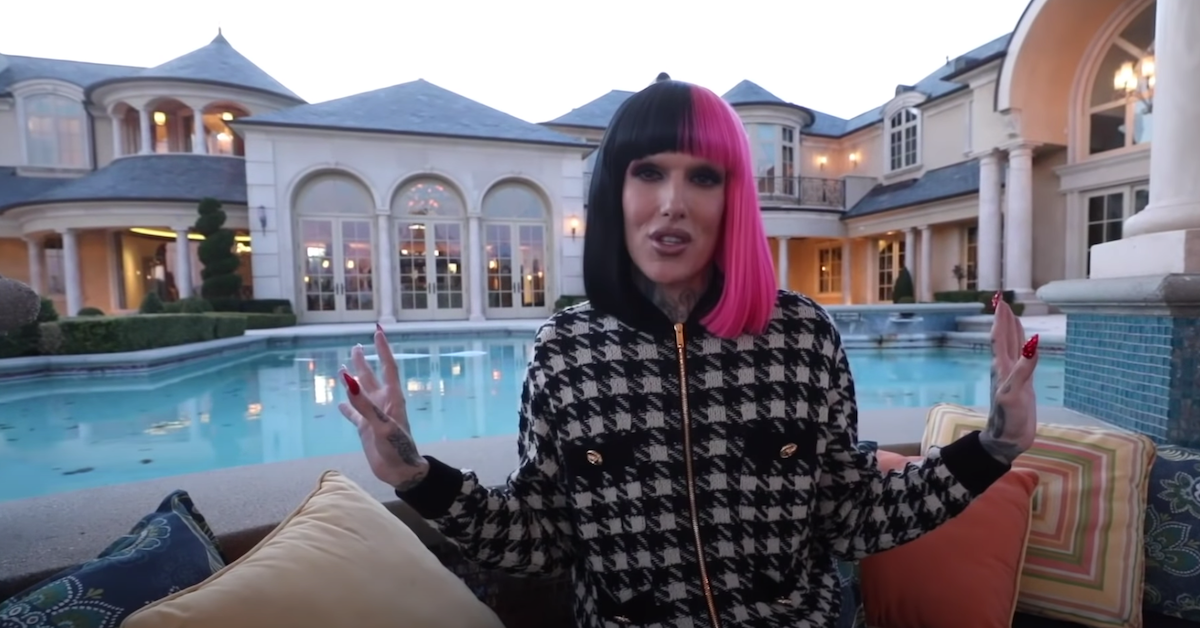 Does Jeffree Star Actually Have a Purple Backyard? His Followers Need Answers
When it comes to Jeffree Star, few people in the beauty industry are able to match his unapologetically bold personality, and it absolutely spills over into his products.
Article continues below advertisement
There's never a shortage of bright and loud looks — from his neon wigs, to his unconventional palette schemes, and a rainbow of handheld mirrors. But his followers desperately want to know once and for all: Does Jeffree Star's actually have a purple backyard?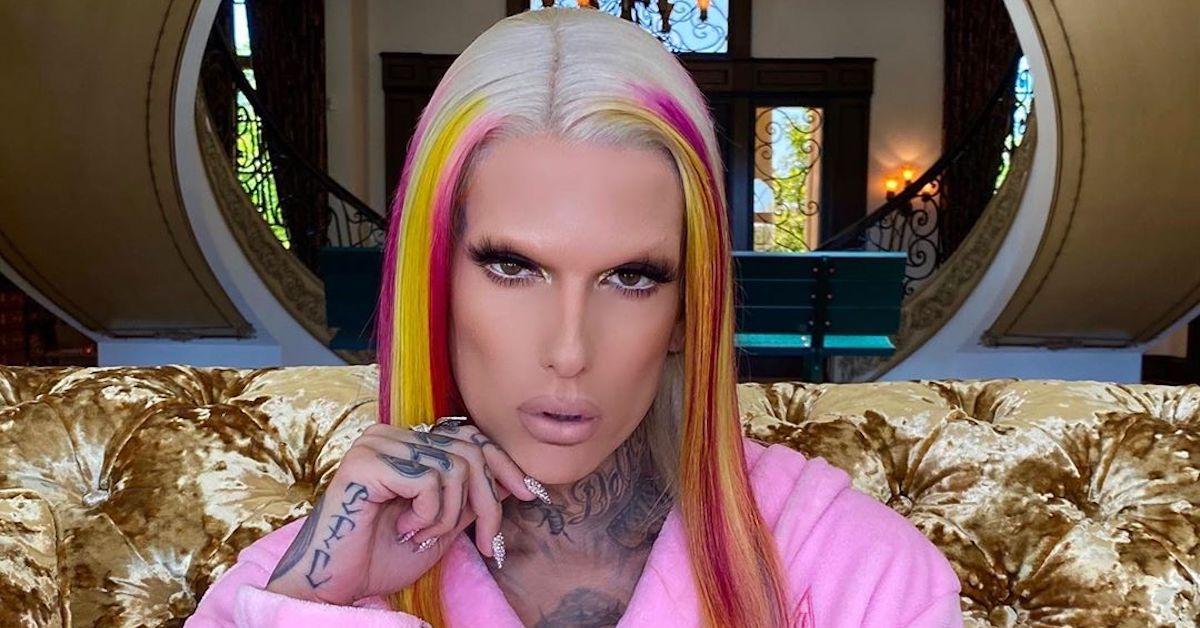 Article continues below advertisement
Jeffree Star's backyard appears to be purple, and people are freaking out.
Let's get real: Would anyone really be surprised if Jeffree were to spray paint his entire backyard purple? No, they wouldn't. Because he's just that extra sometimes. Take a look at what has repeatedly mesmerized his social media followers.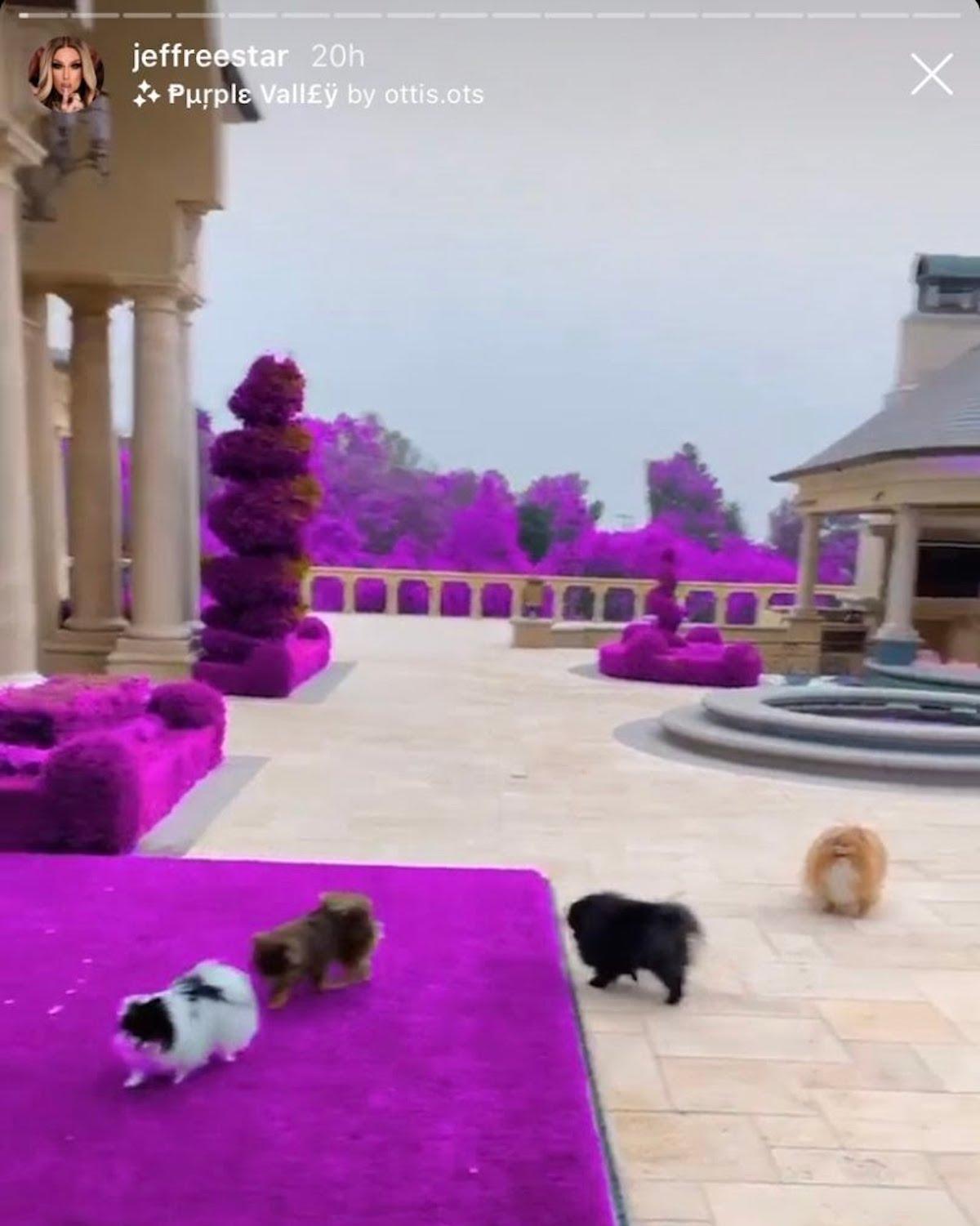 Article continues below advertisement
Pretty trippy, right? Jeffree has shared videos to his Instagram Story like the one above on more than one occasion — with each of them showing unnaturally purple vegetation alongside his Pomeranians, which appear to be normal-colored.
Although we wouldn't put it past Jeffree to somehow have purple trees in his backyard, his social media followers want to know what's really going on behind his mansion.
Article continues below advertisement
If you look at the black and white dog standing on the purple rug, then it's obvious it's all just an illusion. Yep, we hate to break it to you, but: Jeffree Star's purple backyard is merely a filter. You can tell it's a filter by the imperfections in the still image; his dog's fur is taking on the purple hue and some of the green on the trees/shrubs are still showing through the filter.
Article continues below advertisement
Jeffree revealed in December 2019 that he was moving into a new house.
Jeffree purchased his Hidden Hills, Calif. mansion for $14.6 million. The home features a French-style exterior — which is exactly what the beauty guru was looking for — that sits on three acres of land. Other impressive stats about Jeffree's new mansion include eight bedrooms, 13 bathrooms, a two-story gym, a sauna, a spa, a movie theater, a giant outdoor kitchen, over $100,000 in custom cabinets, two attached guest houses, and a 5,400-square-foot barn.
Article continues below advertisement
Since moving into his new digs, Jeffree has unsurprisingly incorporated his own style into pretty much every aspect of the mansion. This has included renovating the spa area, adding modern carpeting to the entryway stairs, painting the walls, and hanging velvet curtains in his front windows, among other modifications.
Oh, and let's not forget that massive Louis Vuitton bench just chilling out under his double staircase. (We don't even want to guess how much that cost him.)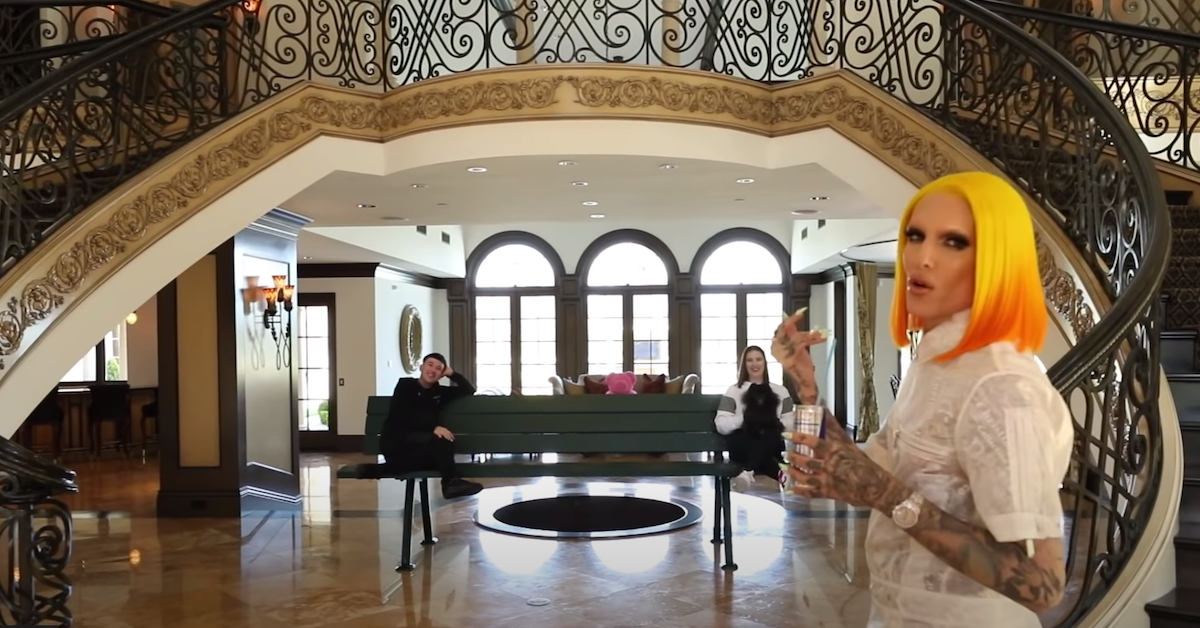 And there you have it! Yes, Jeffree Star's sprawling California mansion is a magical place to behold — but no, it doesn't feature a backyard with actual, purple trees and shrubbery. Which is a bit disappointing for those who are enamored with the beauty mogul's eclectic style. However, it further reiterates the following: Don't believe everything you see on social media.