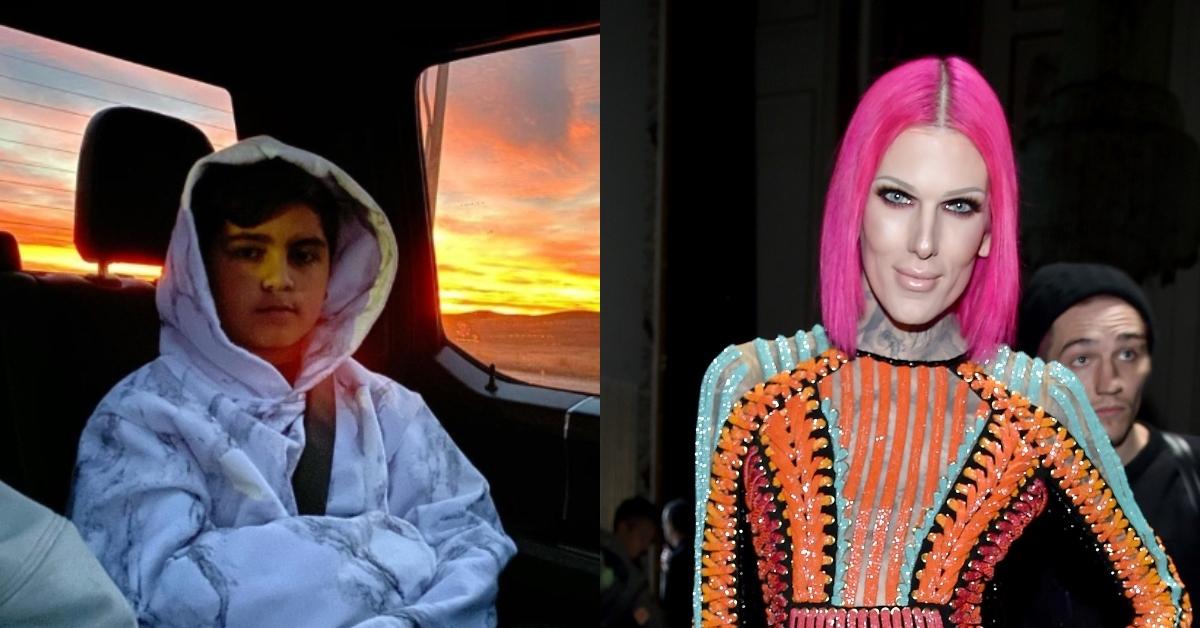 Mason Disick Said Jeffree Star Was "Spoiled" in Viral 2020 TikTok Video
11-year-old Mason Disick made his foray into the world of social media in the spring of 2020, and it didn't take long for things to reach boiling point.
After famously spilling a few tightly kept family secrets during an explosive Instagram Live, Kourtney Kardashian's oldest son went on to shoot a TikTok Live with Addison Rae — in which he threw some shade at YouTuber extraordinaire Jeffree Star. So, what did Mason have to say?
Article continues below advertisement
Mason Disick went on TikTok Live to criticize Jeffree Star's attitude.
In the TikTok Live, Mason and Addison covered a range of topics, including Mason's favorite makeup gurus.
"I don't really watch makeup YouTubers, but I think James [Charles] — he's really nice. Because Jeffree Star is, like, spoiled AF," Mason remarked during the TikTok Live.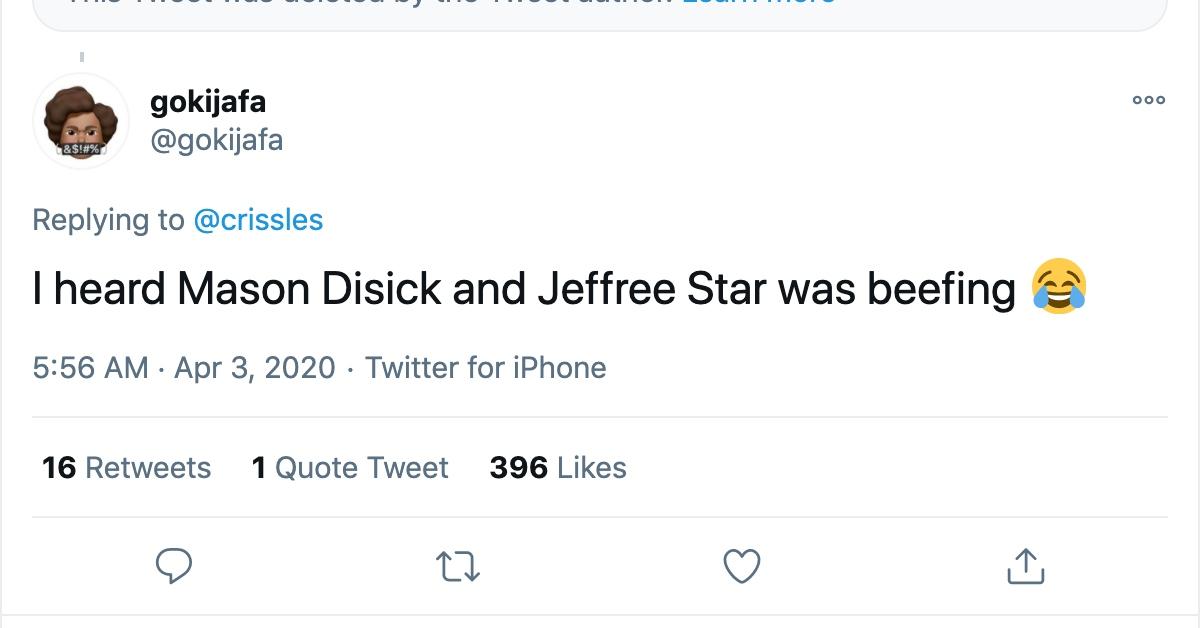 Article continues below advertisement
The comment went viral in record-short time. Jeffree caught wind of it as well, and didn't waste much time formulating a response. As he explained in a tweet posted on April 1, 2020, he had about $500 in his bank account sometime around 2014 before his career as a YouTuber and makeup artist kicked off. As such, acting spoiled wasn't an option for him.
"I had $500 in my bank account six years ago ... Maybe he's confused his own privilege versus mine being self-made. Hopefully, his father can educate him soon!" Jeffree wrote in a tweet he deleted soon afterward.
Article continues below advertisement
As Kourtney's oldest son with entrepreneur, TV personality, and model Scott Disick, Mason has likely had little to worry about while growing up.
His birth was documented on the Season 4 Finale of Keeping Up With the Kardashians, titled "Delivering Baby Mason," and he started making appearances on the show soon after the episode aired on Feb. 21, 2010.
Article continues below advertisement
Mason also appeared on Kourtney And Kim Take New York and Kourtney And Kim Take Miami. It's uncertain whether he has ever found himself in the position where he would have had to reflect on the differences between the lifestyle his parents can afford and that of the average person.
Article continues below advertisement
Mason had a short-lived reign on social media.
Kourtney created a separate Instagram Live to explain why she and Mason's dad, Scott, saw it best to shut down Mason's social media accounts.
As she reasoned, there is an age limit on most of these platforms — only those aged 13 and above can open accounts on either Instagram or TikTok — which meant that Mason shouldn't have been able to access them anyway.
"He started an Instagram yesterday and he didn't ask us. I did delete it because Scott and I felt like — he's 10. I think there's an age limit with Instagram. I think it's 13," Kourtney explained.
Mason tried to make a comeback on at least one occasion, joining his friend, Landon Asher Barker, to shoot a TikTok video. In it, they were posing with a stack of $100 bills, as per Daily Mail.