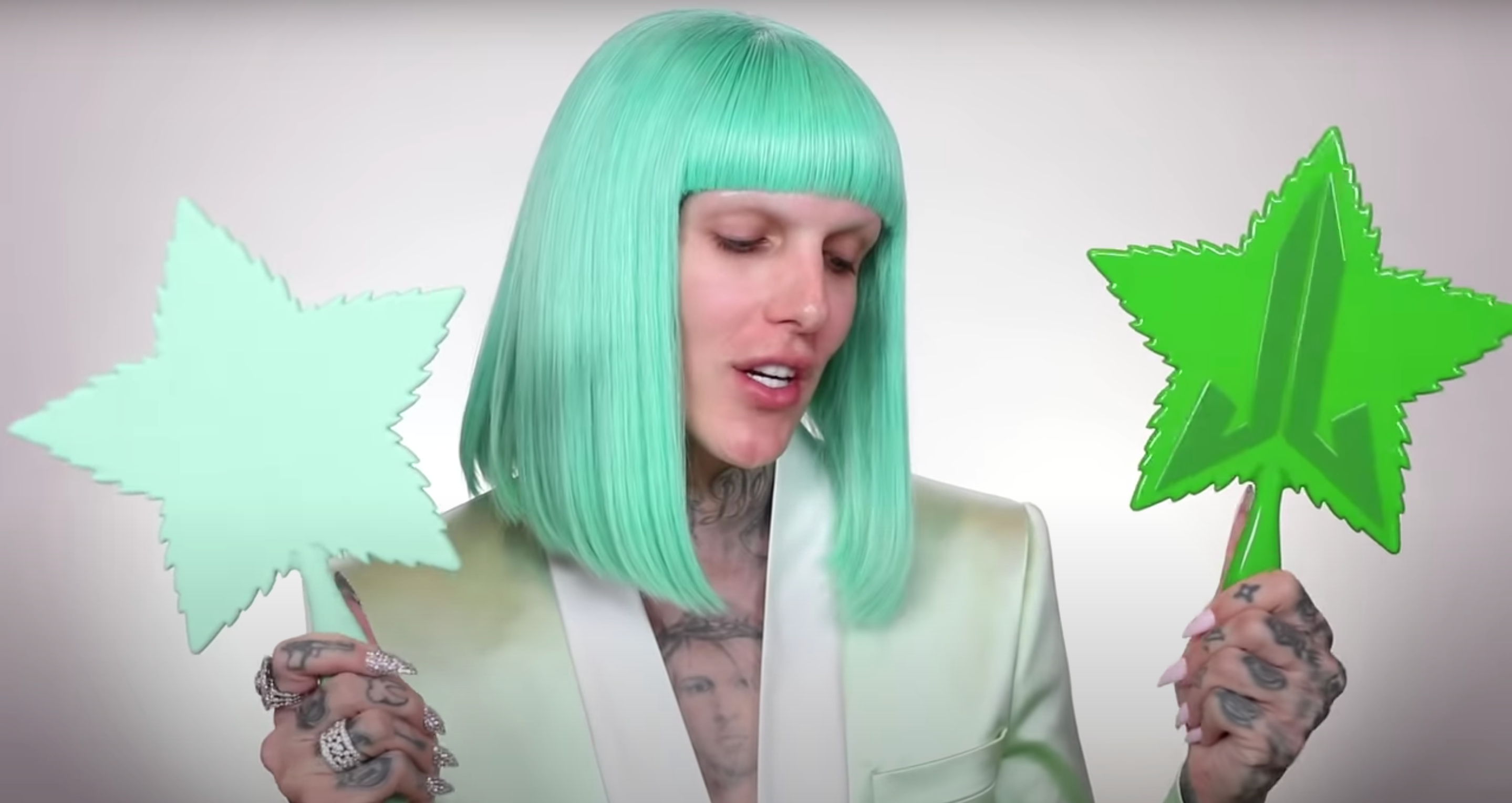 Jeffree Star's 420 Collection Is Live — but You'll Have to Wait to Get It
If you drooled over Jeffree Star's deep purple bloodlust collection, just wait until you see his new 420 collection. A known smoker, the makeup mogul has previously admitted that he's never tried alcohol but is a frequent marijuana user — so it's only fitting he shares his love of the day with his audience with a new collection for Weed Day.
Article continues below advertisement
What's in Jeffree's 420 collection?
In a tweet posted the day before the product launch, Jeffree revealed the new products would drop on Jeffree Star Cosmetics at 10 a.m. PT on April 20.
"Tomorrow is gonna be really lit. For all my stoners and green lovers," Jeffree tweeted.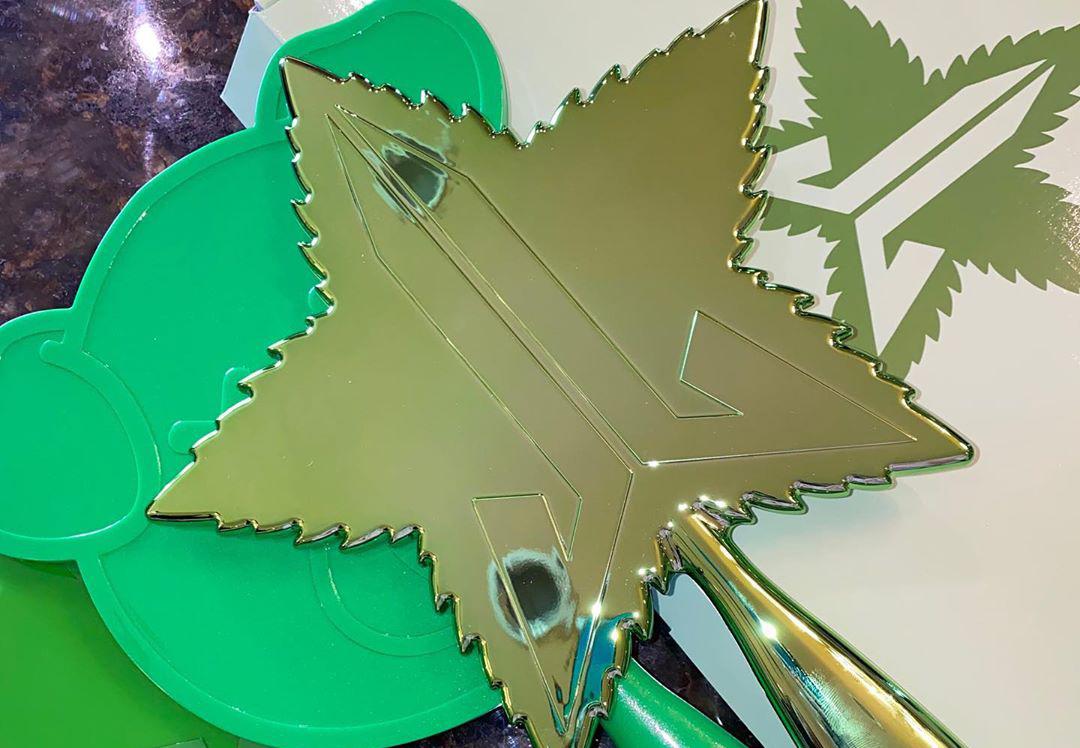 Article continues below advertisement
The collection includes a variety of merch products, including marijuana leaf mirrors in two shades of green, one chrome-finished mirror, as well as a green glitter pig mirror. He's also releasing two new hoodies, one black with a green "How High Are Ya?" on the back and a green one with "High, How Are Ya?" printed on it.
Other clothing items in the collection include a green baseball cap with his marijuana leaf logo and a "Can't Relate" t-shirt. To round out the collection, he's also got six grinders in vibrant colors added to the site.
The entire collection is available under the "accessories" tab of the Jeffree Star Cosmetics website.
Article continues below advertisement
Jeffree also revealed he had another collection in the works — but has postponed the release.
In a video posted to his YouTube channel where he also discussed the release of his 420 collection, Jeffree revealed he actually had another product launch planned for April 24, but due to the ongoing coronavirus pandemic, the release date has been postponed until at least May.
Article continues below advertisement
"It was just not the right timing…for a really big collection, it just doesn't feel right. And, side note, if I wanted to, I couldn't even put it out with the manufacturing side," he said in the video. "A lot of my factories are in America, and some are in Italy…some of the stuff for the next collection has not even been made yet because of the delay."
Article continues below advertisement
The product was another collaboration with Shane Dawson, which is a relaunch of the Mini Controversy palette with a green shade. The shade, called "Put It Back," will be in the new palette, though it's unclear when the official release date will be moved to.
When will you receive your Jeffree Star Cosmetics order?
If you place an order for any of Jeffree's 420 merch, don't expect to receive it any time soon. Due to COVID-19, most states, including California where Jeffree's company is located, have issued a "Stay at Home" order, putting small businesses on hold.
Jeffree posted an announcement to his website, clarifying that all orders placed online will not be shipped until the order has been lifted.
"Due to the 'Stay at Home' executive order now in effect for us in the State of California, please be advised that all orders placed today will be shipped once Jeffree Star Cosmetics is allowed to reopen per Government orders," the statement on his cosmetics website reads. "Additionally, we will not be processing any Cancellations, Returns, or Exchanges until the order is lifted."