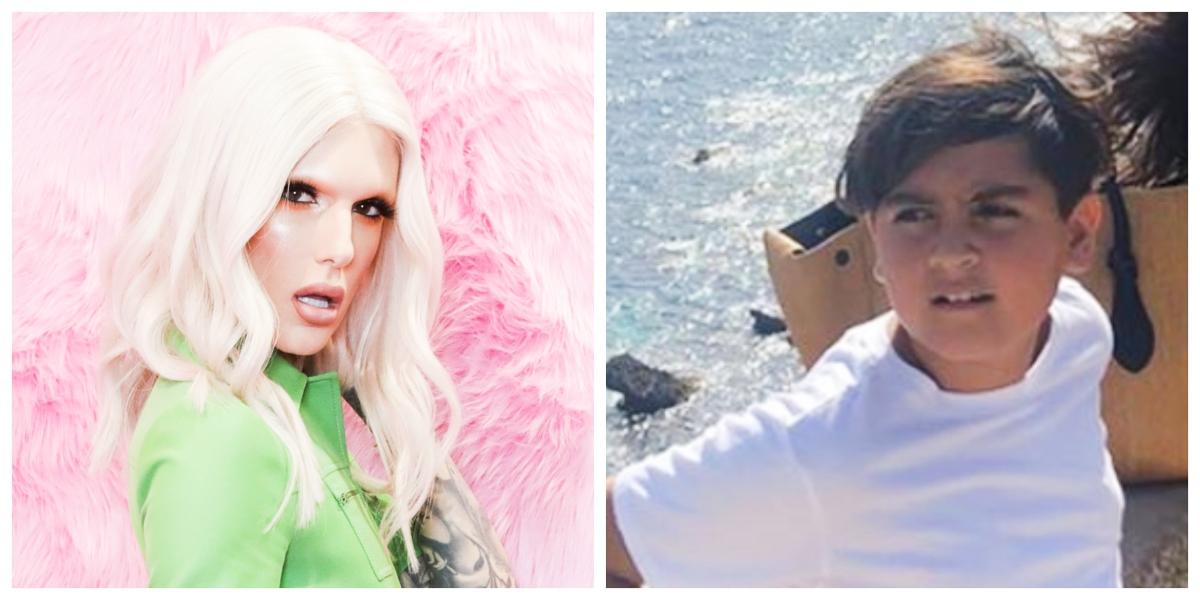 Jeffree Star Claps Back at Kourtney Kardashian's 10-Year-Old Son Mason on Twitter
And so, the drama never ends...
Beauty guru Jeffree Star loves to clap back at the Kardashians any chance he can get his perfectly manicured nails on. Known for his controversial opinions, the YouTube star has spoken out about Kylie Jenner, Khloe Kardashian, and Kim Kardashian. Though, most of his comments were about their beauty lines.
But, did Jeffree's recent comments about the famous reality TV family cross the line?
Article continues below advertisement
Jeffree Star feuds with Kourtney Kardashian's 10-year-old son Mason Disick.
Welcome to the world of social media, kid.
Kourtney Kardashian and Scott Disick's son Mason Disick, 10, has been experimenting with social media. After creating his own Instagram account, which his famous parents made him eventually delete, a fan account shared a video of the pre-teen collaborating with TikTok star Addison Rae, 19, on the viral video app.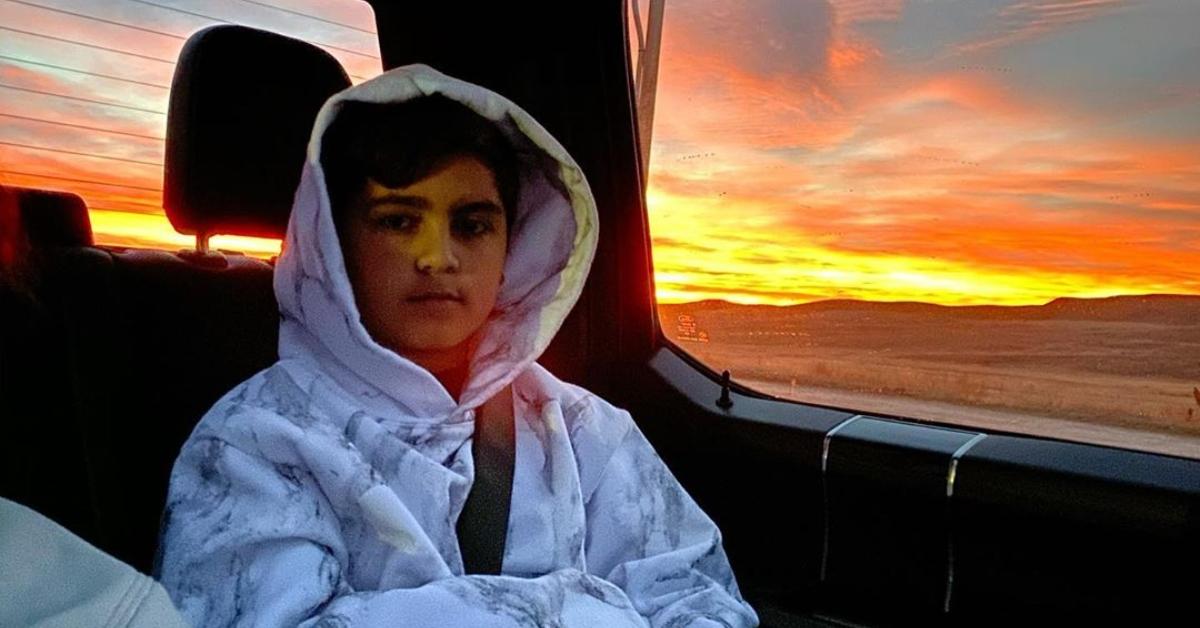 Article continues below advertisement
In the video, Mason remarks to Addison: "Jeffree Star is like, spoiled AF." Yikes!
Never one to shy away from a good old fashion celebrity cat fight, Jeffree had a few choice words for the up-and-coming reality star. "I had $500 in my bank account six years ago… Maybe he's confused with his own privilege versus mine being self-made, hopefully his father can educate him soon!" the beauty entrepreneur reportedly wrote in a since-deleted tweet.
Fans call out Jeffree Star for attacking Mason Disick.
Since Jeffree's now-deleted comments about Mason went viral, fans immediately took to Twitter regarding the 35-year-old clapping back at a child.
"[Is] Jeffree Star actually coming for Mason ????? You are like 95 years old dude wtf," tweeted one person.
Article continues below advertisement
Another person wrote, "Everyone's talking about how Mason Disick called jeffree star spoiled and Jeffree clapped back but cmon y'all. The kid is ten. Ten year olds just repeat what their parents say...come for Scott not the kid."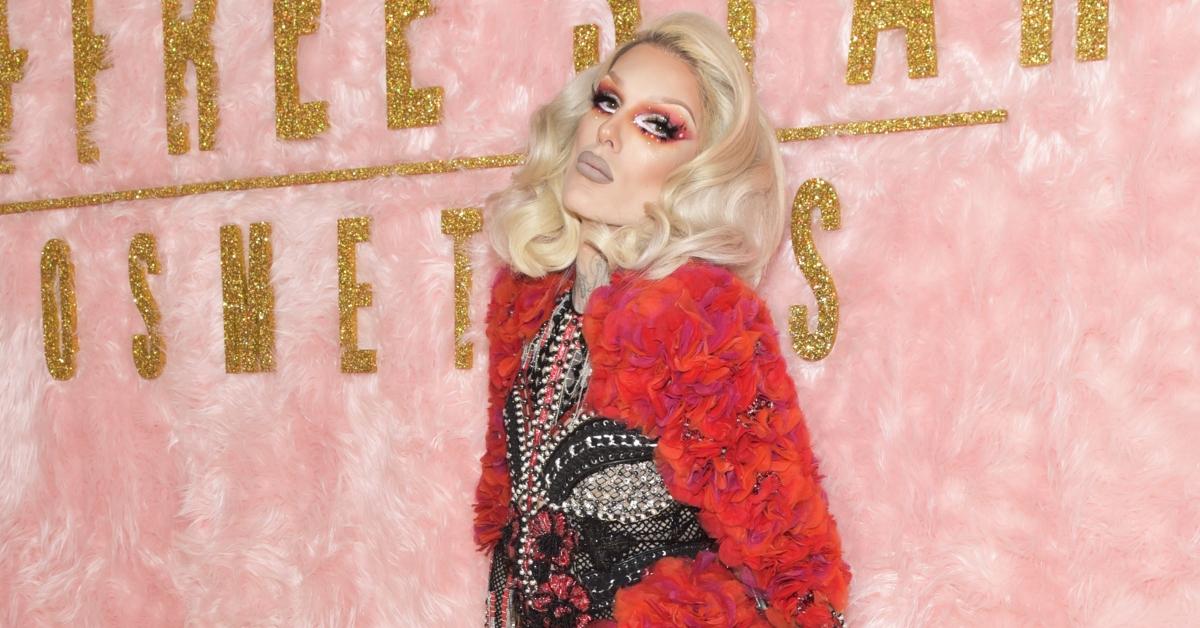 Article continues below advertisement
One Twitter user posted: "I'm dead that Mason Disick called Jeffree Star spoiled on IG live (like does he even know how spoiled he is himself). But even more so is that Jeffree came for him afterward ... bro that's a child and u are an adult."
While Jeffree received a bit of backlash following his response to Mason, other people defended the internet star. "Mad confused how Mason Disick can call Jeffree Star 'spoiled AF' when Jeffree came from nothing and had nothing & Mason was literally born into the Kardashian family. This kid ain't the brightest huh," one person tweeted.
Article continues below advertisement
Another individual wrote, "Mason disick calling Jeffree star spoiled ... homie has his entire life handed to him on a silver platter and has the audacity to call others spoiled lmao."
Either way, we're sure Kourt and Scott are not too happy about Jeffree's comments, or that their son is back on social media.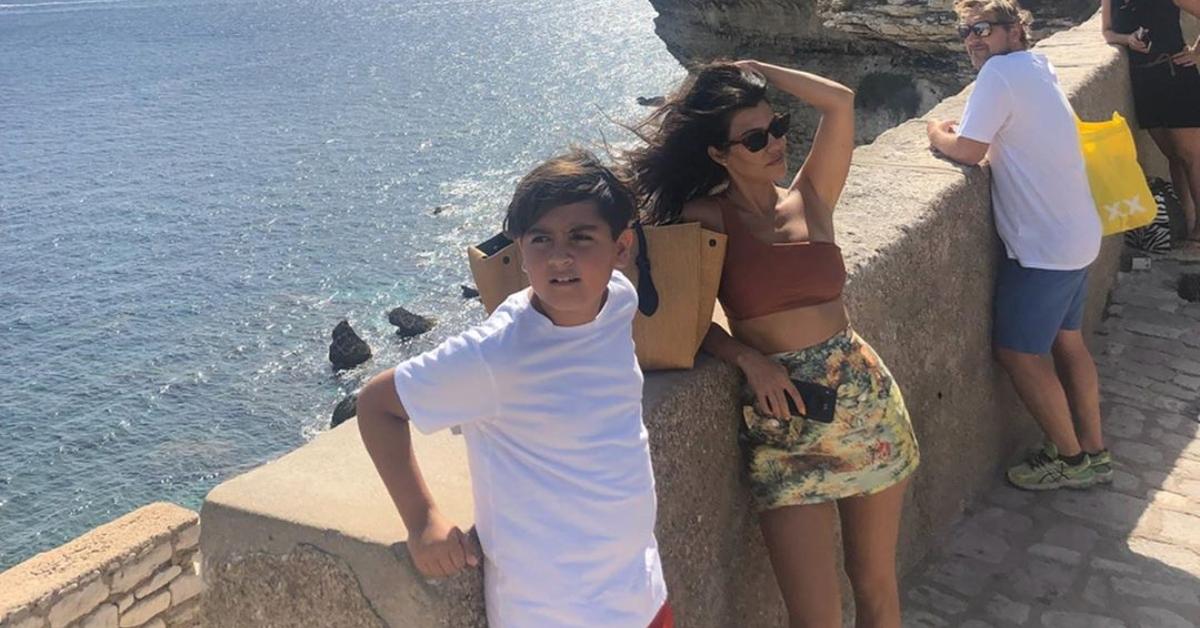 Article continues below advertisement
Kourtney Kardashian reveals why she made her son Mason delete his Instagram.
Keeping Up With the Kardashians fans got a shocking surprise when eldest child Mason went on his personal Instagram account and spilled the tea on the famous family. According to the kid, no, Kylie and Travis Scott are not back together.
After the account was deleted, Kourtney went live on her company Poosh's Instagram account and addressed the situation.
"He started an Instagram yesterday and didn't ask us," she revealed. "I did delete it because Scott and I just felt like... He's 10!" Adding, "I think there's an age limit with Instagram. I think it's... 13."
The mother-of-three also explained why she doesn't want her child to be on social media just yet, saying, "The thing that really worries me with kids is just comments. People can be so mean. It's really easy to get consumed with it. I just feel it's not the time."