Kim Kardashian Slammed for Selling $60 "Crisis Kits" to Profit From Pandemic
When you're as much in the public eye as Kim Kardashian is, you're going to get criticized for basically every move you make. When videos showing off Kim's kitchen/pantries/multitudinous refrigerators went viral, for example, tons of "eat the rich" comments were made in response on social media.
While it didn't really help that her kitchen was bigger than most NY apartments and she leads a lifestyle most people can't even dream of, some thought it was unfair to castigate Kim.
Article continues below advertisement
Criticizing her for spending her money the way she sees fit — as exorbitant as it might seem — is a bit harsh, according to many. Who knows? Maybe if they were as loaded as Kim, they'd use their cash in ways other folks would criticize.
However, there are a lot who are finding it hard to get behind the Kardashian who started it all for her latest business venture: promoting the sale of her friend's luxury "crisis kits."
In a social media post that saw its fair share of blowback, Kim can be seen rocking a N95 face mask to help promote the "Judy" line of crisis kits, put together by her friend, publicist Simon Hucks. The kits range from $60 to $250 and contain the mask produced by 3M, along with varying quantities of emergency blankets, ponchos, rubber gloves, emergency food, and water in the hopes of "making preparation a household essential."
Article continues below advertisement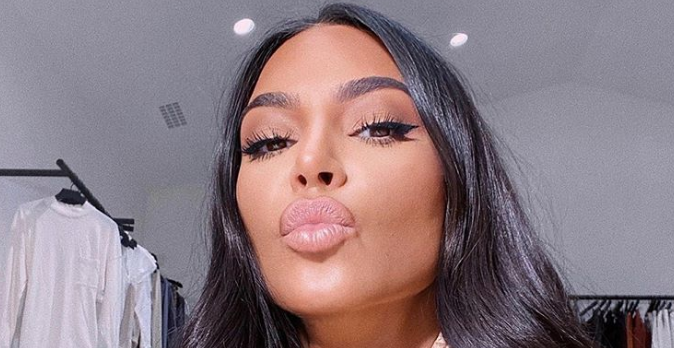 The company writes on its website: "With natural disasters happening more frequently, and with bigger impact, having the right supplies and emergency plans is more important than ever."
In a post on Judy's Instagram account, the company shared "coronavirus prevention tips" highlighting the different precautionary measures folks can take to help curb the spread of COVID-19.
Article continues below advertisement
But Judy didn't come under fire until Kim Kardashian posted herself posing with an emergency kit, rocking the one-time use masks for "profit." It's no secret that Kim makes a ton of money promoting products on her social media pages. What's rubbing so many people the wrong way about this particular endorsement is that N95 masks are in very short supply — so much so that major auto manufacturers like Tesla and Ford are assisting 3M with producing the masks.
Article continues below advertisement
Folks weren't happy with the fact that Kim effectively "wasted" an N95 mask for this endorsement and is profiting off of a pandemic. This then had people turn their ire to Judy itself. People wanted to know if Judy had donated any of the masks to first responders and essential emergency workers, and it looks like they haven't.
Article continues below advertisement
It would kind of be against their best interests to do so, when you think about it, Judy is selling emergency kits to people for a living — and there's really no better time to be in the medical supplies business, as messed up as it sounds, than right now. The COVID-19 pandemic has most of the world's population freaking out and willing to do anything to protect themselves from the possibility of contracting the disease.
Article continues below advertisement
Article continues below advertisement
Article continues below advertisement
So what do you think? Is all of the hatred geared at Kim K. justified? Or are people just so ready to pounce on her for every little thing and twist whatever she does into a bigger deal than it really is?
The best way to prevent contracting or spreading coronavirus is with thorough hand washing and social distancing. If you feel you may be experiencing symptoms of coronavirus, which include persistent cough (usually dry), fever, shortness of breath, and fatigue, please call your doctor before going to get tested. For comprehensive resources and updates, visit the CDC website. If you are experiencing anxiety about the virus, seek out mental health support from your provider or visit NAMI.org.