Kim Kardashian's Figure Can Be Attributed to Her Largely Staying Committed to a Plant-Based Diet
Is Kim Kardashian West vegan? The popular reality star reveals her dietary restrictions and shows off what she eats on social media.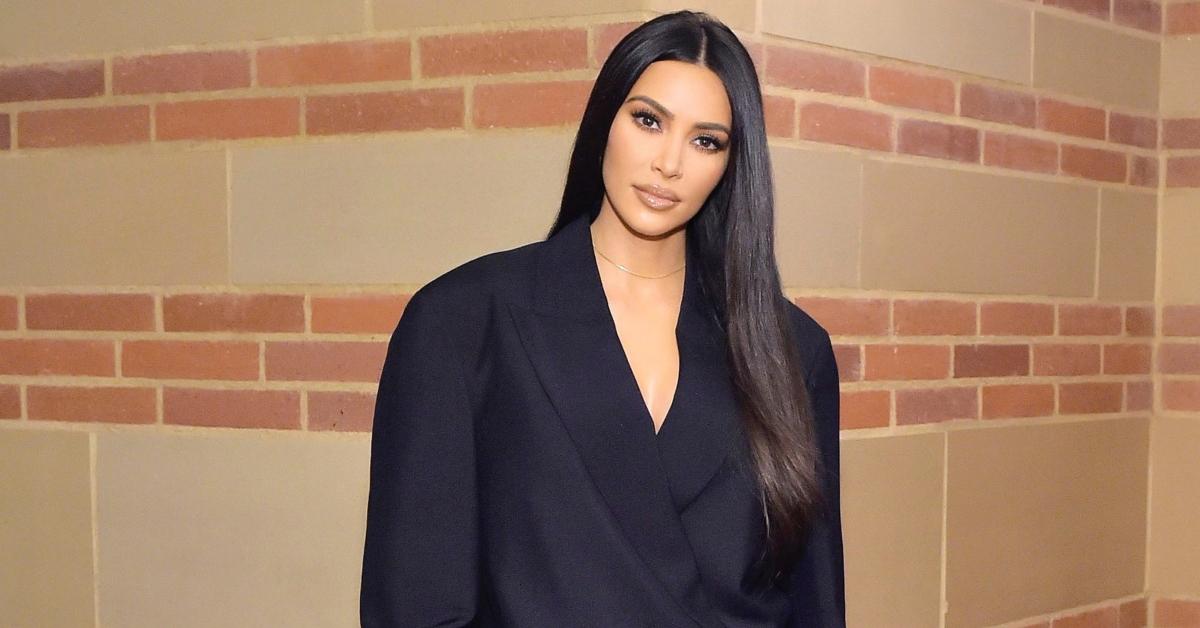 When Kim Kardashian West took to social media in 2020 to reveal that she does, in fact, feed her kids more than just milk, fans (including us) were shocked at the time to see the size of and the amount of food the reality star has in her walk-in refrigerator, pantry, and freezer. Stocked to the brim with fresh fruits, veggies, different types of milk, and even a frozen yogurt machine, the reality star basically has a small grocery store in her Calabasas mansion.
Article continues below advertisement
At the time, she told fans, "I have a walk-in refrigerator where we keep all of our fresh, organic produce." Well, judging from the beauty mogul's bombshell figure, it's no surprise Kim is heavily invested in clean eating. With all of that being said, is Kim vegan? Let's unpack the known details.
Article continues below advertisement
So, is Kim Kardashian vegan? It's complicated.
If you follow The Kardashians star on social media, you know that she's super into fitness and maintaining her killer figure. The mogul frequently posts her workout routines and seems dedicated to passing on what she has learned to others, including her healthy eating habits. She has spoken at length in the past about being largely plant-based and has even called herself vegan at some points, but her recent actions call that into question.
According to Vulture, Hulu's new show about America's favorite celebrity family kicked off with a stark admission about Kim's eating habits. In one scene, the reality star can be seen eating a plate of chicken nuggets. Instead of clarifying that the nuggets were plant-based, Kim simply shrugged it off and told the cameras that she's only vegan sometimes.
Article continues below advertisement
Questions about Kim's diet have existed for some years now, with many wondering how she keeps her figure. "Please explain to me how it's possible ... this waist!" Kim's friend Anastasia Soare asked in a since-deleted post, referring to the reality star's then-24-inch waist. Laughing at her declaration of admiration, the mother of four joked, "Don't worry. I didn't remove any ribs, you guys," referencing internet rumors about how she achieved her small frame.
Article continues below advertisement
She then explained, "I think that honestly being a vegan now helps."
This was far from the first time that Kim opened up about her diet changes. In April 2019, the brunette beauty also posted a photo of her veggie meal to her story, writing, "I am eating all plant-based when I am home." If you follow the KKW CEO on Instagram, you'll see that she often posts pictures of her delicious vegan meals on her story on top of the mentions of her diet on her regular feed.
However, she hasn't always stuck to plants. Per The Beet, Kim previously shared herself enjoying Morningstar Farms' meat-free bacon on Instagram. Although she claims to be completely plant-based at home, the bacon contains egg whites in it, thus it's not vegan. On top of that, the previously mentioned video tour that Kim gave of her pantry featured a lot of products that contained dairy in them, which also isn't vegan. Then again, she has small kids who might eat different things than she does.
Although it appears that Kim may cave and eat meat or meat products on some occasions, her years-long efforts to stay as plant-based as possible for the most part are commendable.
Be sure to tune into The Kardashians, streaming on Hulu now, to check out more of Kim's daily eating habits and other regular activities.