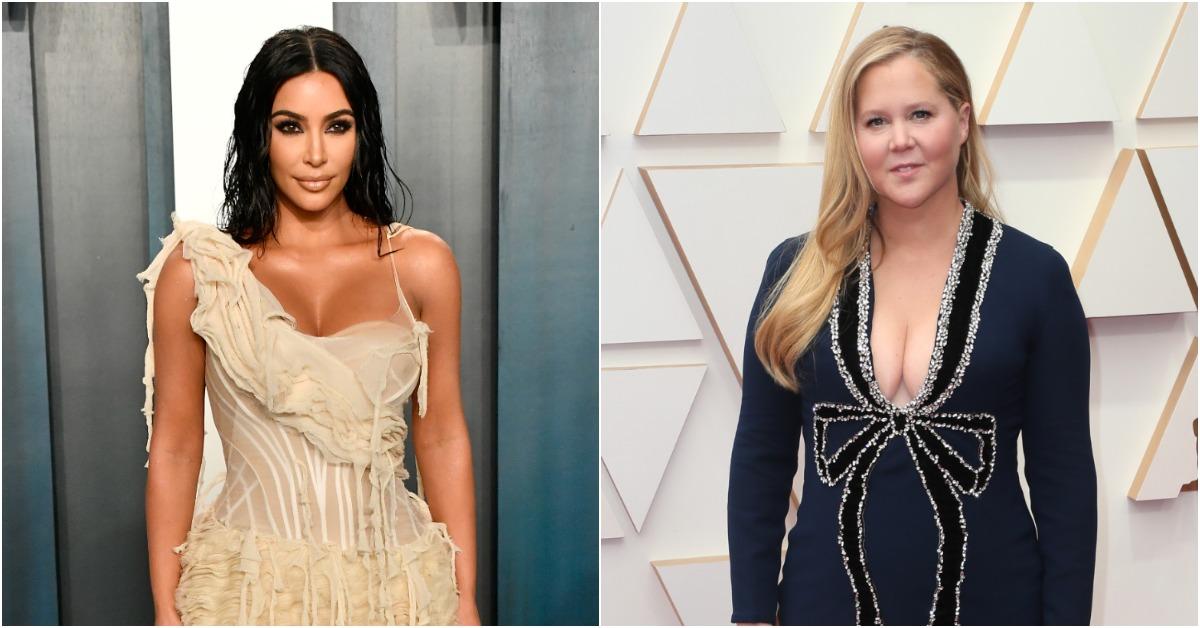 Kim Kardashian Has Lots of Celebrity Friends on 'The Kardashians'
A big storyline for Kim Kardashian in the inaugural season of The Kardashians on Hulu is her Saturday Night Live appearance. And how does an A-list celebrity prepare for such an occasion? She consults all of her famous friends of course, including Amy Schumer. If you never saw this pairing coming, you aren't alone.
Article continues below advertisement
Kim and Amy's apparent friendship comes as a surprise to many. There's a scene where Kim visits Amy at her house and the women bond over comedy and motherhood. And, it seems, Kim and Amy are pretty close, even though Amy was never one of the main family friends featured in the original Keeping Up With the Kardashians series that aired on E! for more than a decade.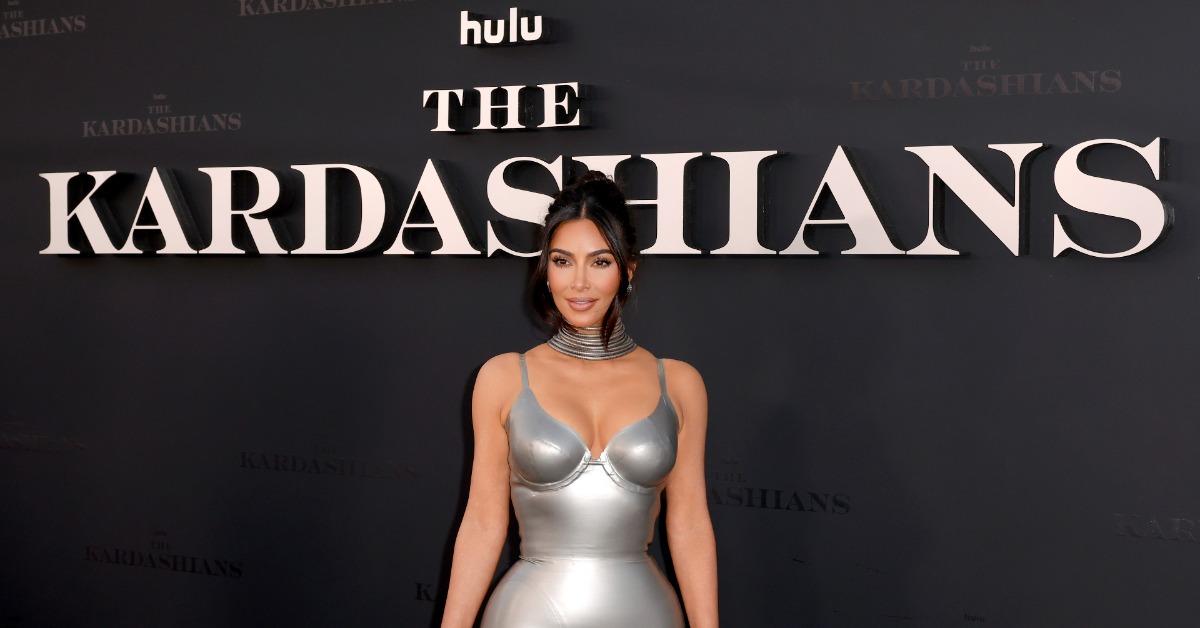 Article continues below advertisement
Are Kim Kardashian and Amy Schumer friends?
According to Kim in The Kardashians, she and Amy have been friends for a few years. It makes sense, given the fact that Kim and Amy are both high-profile celebrities. It's just a surprise to even the most die hard Kim fans, since Kim and Amy don't exactly seem like they would run in the same social circles.
Their friendship might have started around the time Amy pranked Kim and Kanye West on the red carpet at the 2015 Time 100 Gala. Amy collapsed on the red carpet in front of them during photos and later, Amy and Kim posed for a photo together.
Amy appeared on SiriusXM's The Howard Stern Show on April 13, 2022 and opened up about her friendship with Kim.
Article continues below advertisement
"She is the best, she laughs at herself," Amy shared. "That family is actually really cool. She went after her family in that [SNL] monologue. She's an amazing person. Think of what she's accomplished."
Amy added that they've hung out only "a couple times," but they text and talk on the phone often.
Ahead of The Kardashians premiere, Amy opened up to Hola! about her friendship with Kim. She said she gave Kim lots of advice before she hosted SNL and they're still close.
"She is a support system and I hope I'm one for her, too," Amy told the outlet. She also joked, "I'm trying to be a model for them, but Kim's not calling me back."
Article continues below advertisement
Kim Kardashian reached out to a number of celebrity friends before she went on 'SNL.'
As viewers see in the first couple of episodes of The Kardashians, Kim speaks with a few different comedian friends to gain some insight into her hosting duties. She admits on the show that she isn't an actor or singer and she's worried about what she can bring to the table as a host of the long-running show.
Article continues below advertisement
Kim mentions getting advice from Amy, as well as Dave Chappelle and Sarah Silverman. But as far as Amy and Kim's friendship goes, it does seem like the ladies have a close bond in real life as well as on the Hulu reality series.
How did Kim Kardashian and Pete Davidson meet?
Another one of Kim's storylines on The Kardashians is the start of her relationship with Pete Davidson. She says on the show that she spoke to him at the Met Gala about hosting SNL, so it's clear that they already knew each other when she joined the show as a host. Kim confirmed on the Not Skinny But Not Fat podcast that she and Pete did indeed meet at the Met Gala in September 2021.
Article continues below advertisement
Kim also revealed on the podcast that their first date was at the Beverly Hills Hotel, but fans can expect to learn more about that on The Kardashians. They didn't originally meet on SNL when Kim hosted, but it might have brought them closer together.
Watch The Kardashians on Hulu.