As Expected, "Donda 2" Contained Multiple References to Kim Kardashian and Pete Davidson
Did Kanye West say anything about his ex-wife, Kim Kardashian, on his new album, "Donda 2"? Here's what we know.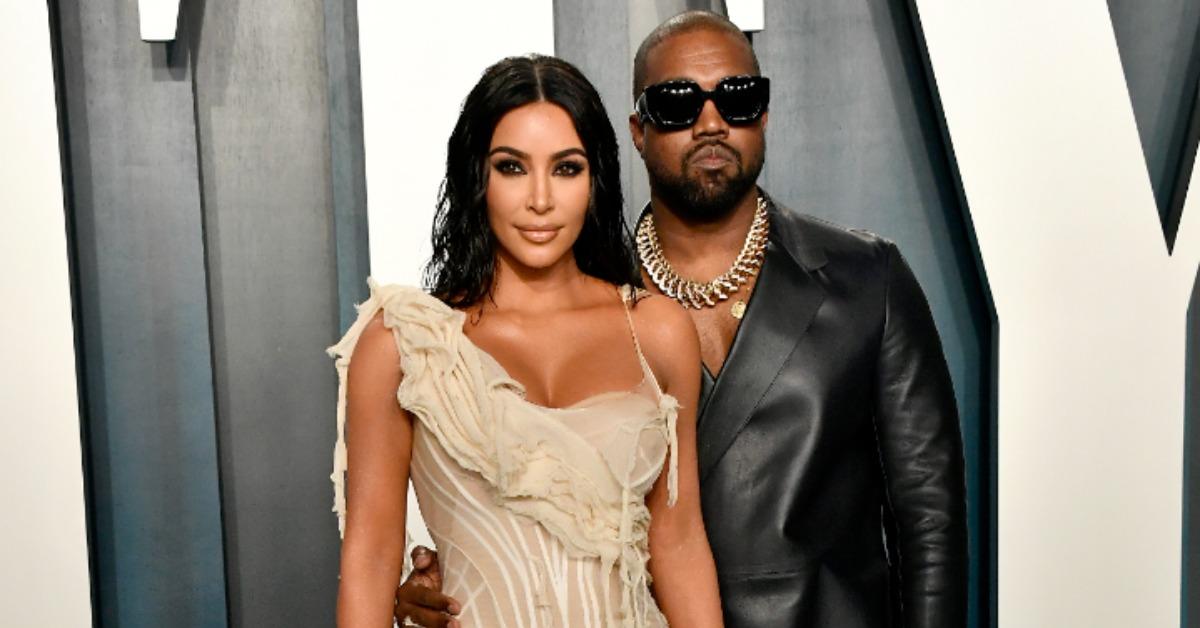 Much like he did in the Summer of 2021 for "Donda," Kanye West just delivered to fans a listening party for "Donda 2." Held in Miami, the event was a combination of a listening session for "Donda 2" and a performance of "Donda," with a truly star-studded list of Ye's pals in attendance to help bring it all to life.
Article continues below advertisement
Although the release of "Donda 2" has been one of Ye's biggest talking points as of late, his position in the media has been defined largely by his ongoing messy split from ex-wife Kim Kardashian. Given that, fans were wondering if Ye would name-drop her or her new boyfriend, Pete Davidson, on "Donda 2," and as expected, he certainly did (more than once). Keep reading to check out what Kanye said about the duo on "Donda 2."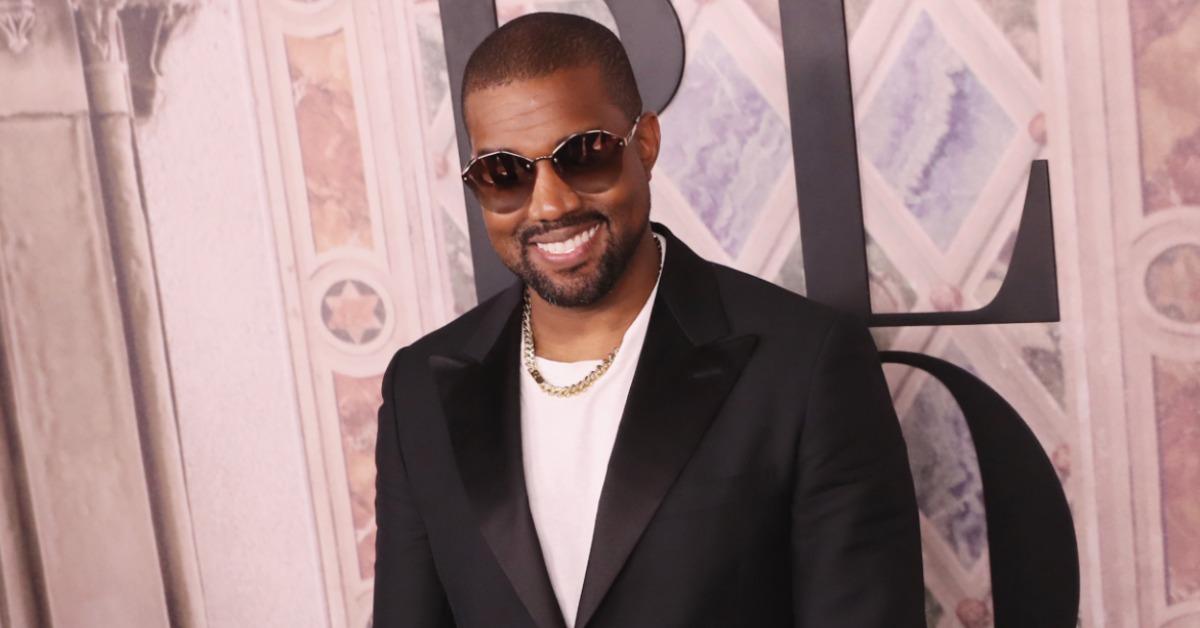 Article continues below advertisement
What did Kanye say about Kim on "Donda 2"?
There are quite a few instances throughout "Donda 2" where Ye makes some pretty obvious comments about Kim and her family. On "F--k Flowers," Ye raps "let the kids dig a tunnel to my house like Chapo," which could be a reference to feeling as though Kim and her family try to limit the time that he's allowed to be around their children.
Per Buzzfeed, Ye was allegedly previously made unaware of his daughter Chicago's birthday party, something that he took to social media to vent about.
That wasn't the only reference to his reality star ex-wife either, as the artist uses "Too Easy" to question his position in her heart and mind, singing, "Do I ever still cross your mind? If not, then never mind."
Article continues below advertisement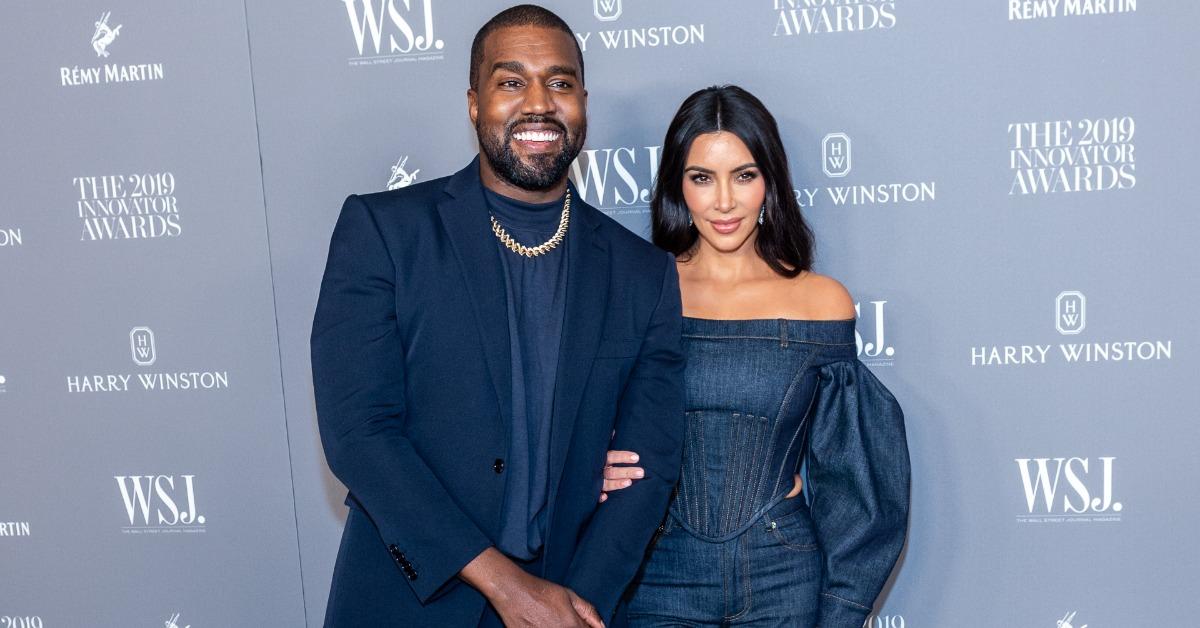 Further referring to the current tense state of his family relations, Ye gets candid on "Security," rapping, "Nevеr take the family picture off thе fridge / Never stand between a man and his kids" while surrounded, quite literally, by the same 100 "goons" that he threatened would "pull up to SNL" on his other recent track, "City of Gods."
Article continues below advertisement
The most blatant reference to Kim came on the song "Sci-Fi," where Kanye sampled Kim's actual voice as a part of the song. He selected quotes of hers that complimented him, such as "I married the greatest rapper of all time" and "Not only that, he's the richest Black man in America. A talented legit genius who gave me four incredible kids."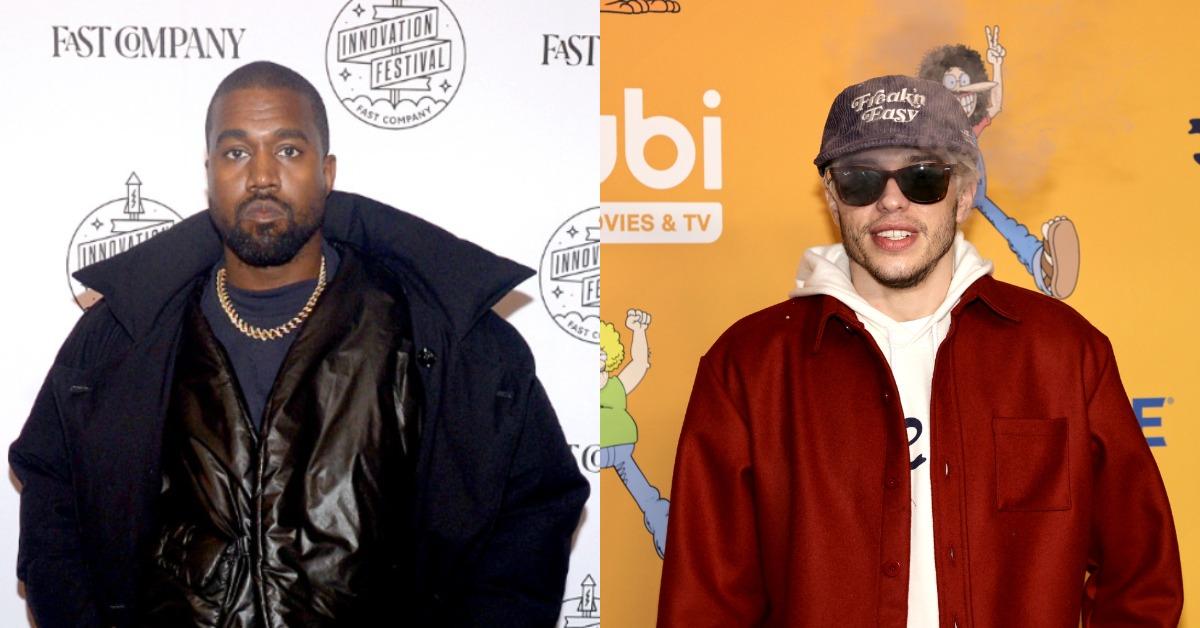 Article continues below advertisement
Kanye took a few notable swipes at Pete Davidson too.
Naturally, the "Praise God" rapper wasn't going to criticize Kim without going after Pete, whom he apparently considers the root of the family issues that he has spoken so candidly to his fans about. On the aforementioned "Security," the song addresses Pete by saying "I put your security at risk," and some are even speculating that the line "Tell yo' mama, 'Come give me a kiss'" is also about Pete considering how close he is with his mother.
Other mentions of Pete come more directly on songs such as "Eazy," where Ye infamously raps "God saved me from that crash / Just so I can beat Pete Davidson's a--."
Overall, the album takes a much more menacing tone than "Donda," its predecessor. With few religious interjections, much harder beats, and targeted lyrics, it appears that Ye is in rare form again, and he's not afraid to share every last bit of what's on his mind no matter what anybody else thinks about it.