Kanye West's New Nickname for Pete Davidson, "Skete," Has Gone Viral Online
Why does Kanye West call Pete Davidson "Skete" when he refers to him? The nickname seemingly came out of nowhere and fans are curious.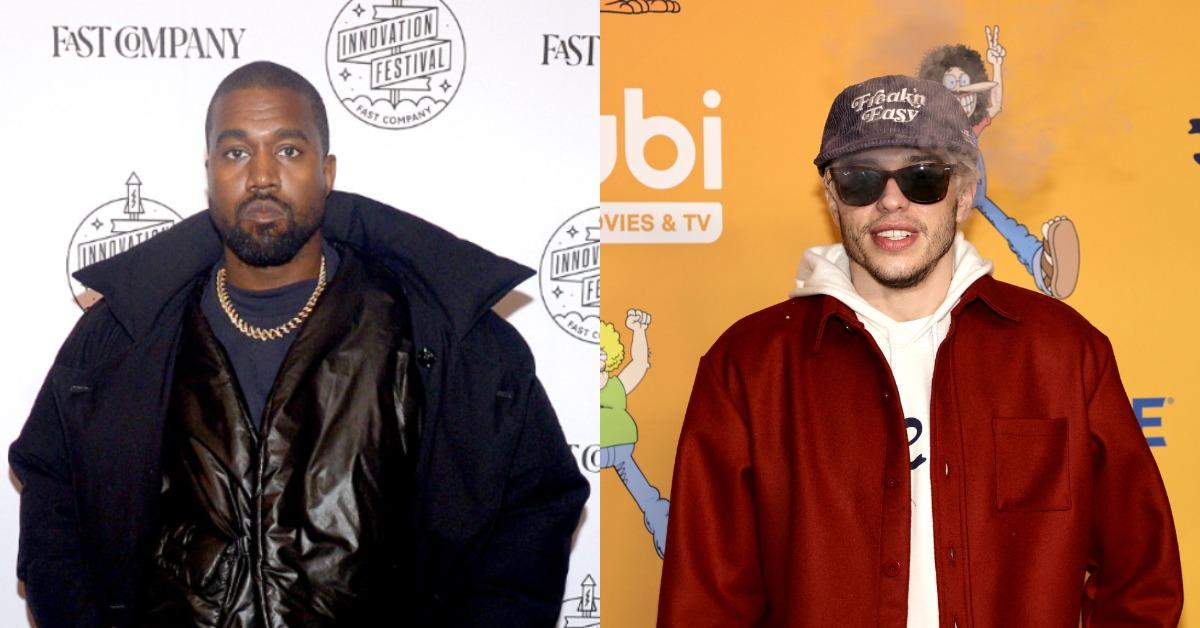 There has been quite a lot going on in the world of Kanye West as of late. Amidst the supposed rollout for his next album, "Donda 2," Ye has been utilizing Instagram quite a lot more recently. He has been posting various images and messages about his day-to-day life as well as the current state of his relationship with ex-wife Kim Kardashian and her budding romance with Saturday Night Live star Pete Davidson.
Article continues below advertisement
Between written messages, memes, and posting poorly-cropped screenshots, Ye has told his roughly 13 million Instagram followers every nuance of his side of the story regarding his and Kim's breakup. Ye also unveiled a new nickname for Pete, his current biggest nemesis. The "Donda" creator started calling the comedian "Skete" in a series of posts, and some fans are understandably confused about where the nickname comes from. So, why does Kanye call Pete "Skete"? Here's what we know.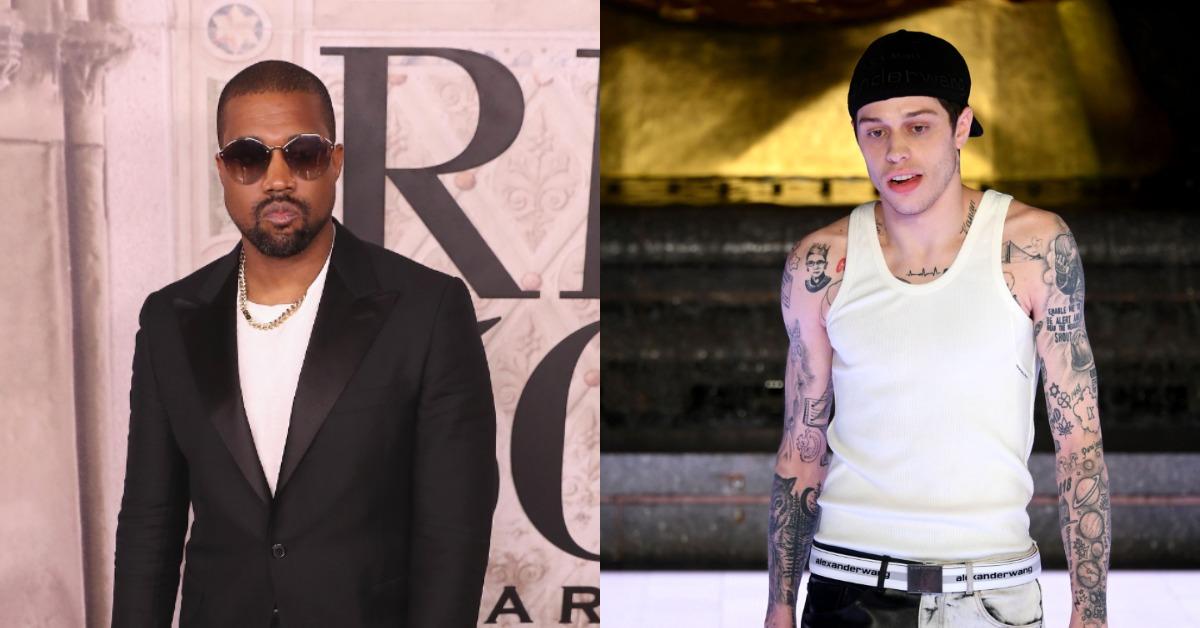 Article continues below advertisement
Why does Kanye West call Pete Davidson "Skete" now?
To be quite frank, it is unclear why Kanye chose "Skete" to be the nickname that he uses to address Pete. In a since-deleted post that was a meme version of the poster for Marvel's Venom and Spider-Man with Ye and Pete's faces superimposed on top, Kanye referred to the comedian as "Skete" in the caption, which fans quickly picked up on and joked about online.
Article continues below advertisement
In a series of posts, Ye continually referred to Pete as "Skete" and aired his grievances in a variety of ways. One such deleted caption read, "Hold your spouse close. Make sure they know how much you love and appreciate them because there's a Skete lurking in every dirty a-- alley waiting to help destroy your family and walk around in Calvin Kleins around your children."
Article continues below advertisement
Ye also referred to Pete, or "Skete," as "this d--khead" and went on to call him "Hillary Clinton's ex-boyfriend," a claim that he said could be verified via a Google search. Pete does have a tattoo of the famed politician on his body, and he has proclaimed his love for her. They've even met in the past. However, no romantic ties between them have ever been confirmed.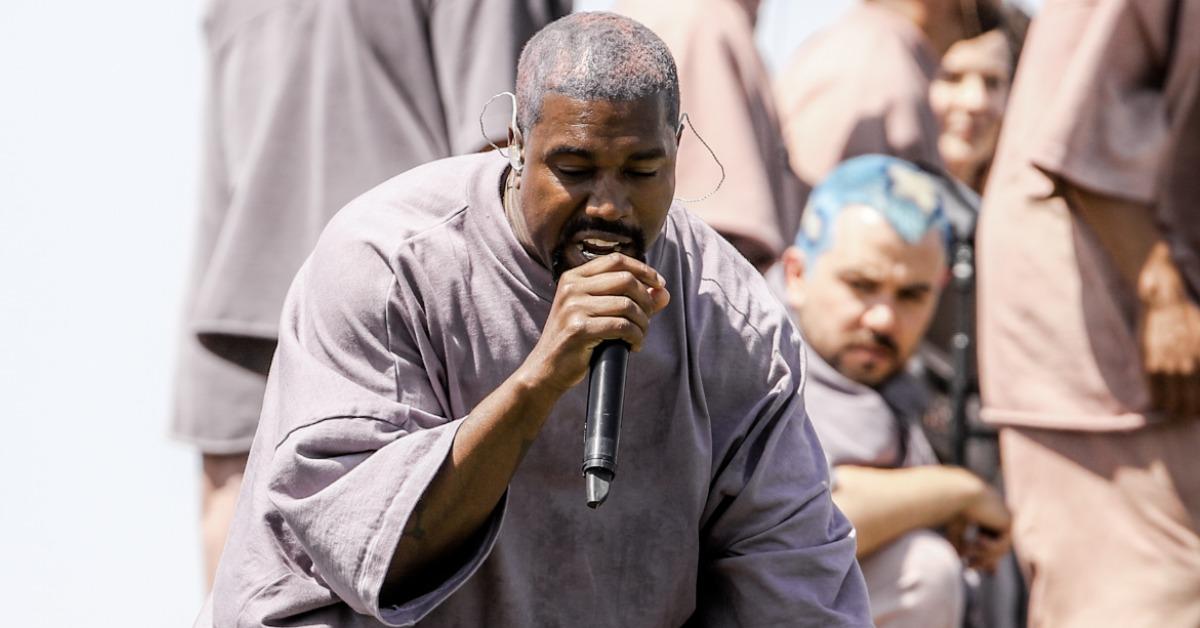 Article continues below advertisement
Kanye very clearly took sides with a lot of the things that he posted and deleted on Instagram. In one of his earliest deleted meme posts, which was an edited version of the Marvel Civil War movie poster, fans saw Kanye flanked by Drake, Julia Fox, Travis Scott, and Future while the opposing side consisted of Pete, Kim, Kid Cudi, Billie Eilish, and Taylor Swift.
For context, Ye is also currently beefing with Billie over a recent perceived reference to the tragic events that occurred at Travis's Astroworld Festival. Kid Cudi was roped into the drama when Ye accused him of taking Kim's side over his in their current relationship beef.
As for Taylor Swift, she has actually had no known involvement in the current set of issues amongst the group but has remained the "Praise God" rapper's most famed nemesis ever since he interrupted her award speech in 2009.