Billie Eilish Says She Didn't Make a Dig at Travis Scott at a Recent Concert
Kanye West is demanding an apology from Billie Eilish on behalf of Travis Scott, but many want to know what she said to him in the first place.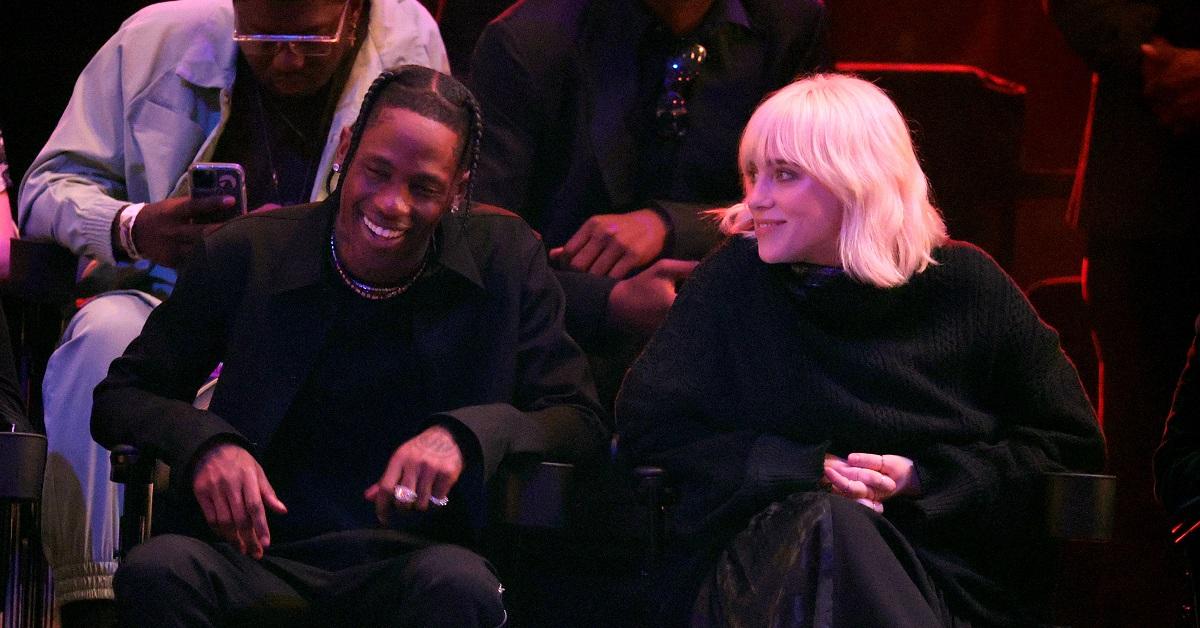 Controversial celebrity behavior is everywhere, but sometimes, the internet has a way of turning a total non-event into a verified beef. That's what seems to be happening to Billie Eilish, who Kanye West has now called on to apologize because he believes she made a dig at Travis Scott while performing at a recent concert. Billie, meanwhile, says she did nothing of the sort.
Article continues below advertisement
What did Billie Eilish say to Travis Scott?
Back in November, 10 concertgoers died of compression asphyxia during Travis's performance at his Astroworld festival in Houston. The deaths were caused by a crowd surge that left many people struggling to breathe. That tragedy has led to a renewed focus on crowd safety at concerts across the country, as was evident during one of Billie's recent shows at the State Farm Arena in Atlanta.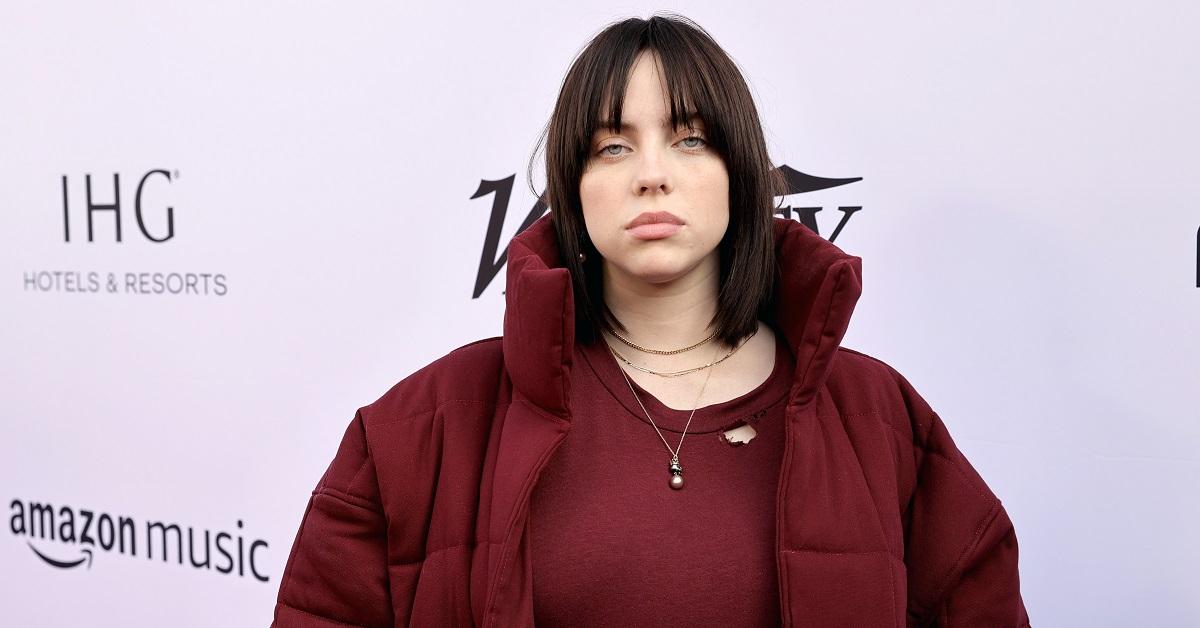 Article continues below advertisement
During her show, Billie noticed that a fan was having difficulty breathing, and she paused her performance to make sure the concertgoer was alright. "I wait for people to be OK until I keep going," she explained to the crowd.
Kanye got involved after sharing a screenshot of a post from the Instagram account @rapseatv, which noted that Billie had offered an inhaler to the fan in Atlanta.
Billie never mentioned Travis while on stage, but the original post claimed that she had "dissed" him onstage.
"Come on Billie, we love you. Please apologize to Trav and to the families of the people who lost their lives," the caption to Kanye's post read. "No one intended this to happen. Trav didn't have any idea of what was happening when he was on stage and was very hurt by what happened and yes Trav will be with me at Coachella but now I need Billie to apologize before I perform."
Article continues below advertisement
Billie responded to Kanye by denying that she dissed Travis.
In the comments under Kanye's post, Billie wrote that she "literally never said a thing about Travis. Was just helping a fan."
Although Kanye has claimed that he'll need Billie to apologize before he performs at Coachella, where they are both headliners this year, it's unclear what she is supposed to apologize for. While her statement may have been perceived as a dig at Travis, it's clear she didn't intend it to be one.
Article continues below advertisement
This year's Coachella Festival is set to run on two consecutive weekends from April 15-17 and April 22-24, and will also include acts like Harry Styles, Megan Thee Stallion, Doja Cat, Swedish House Mafia, and Lil Baby.
Kanye has a reputation for being provocative online, so it's unclear whether he would follow through on his plan to cancel his performance if Billie refuses to apologize.
Unless some new piece of evidence emerges that suggests Billie did something worse than pause a show to help one of her fans, though, it seems unlikely that she'll apologize. Billie may be young, but she has proven already that she doesn't enjoy being pushed around by anyone.