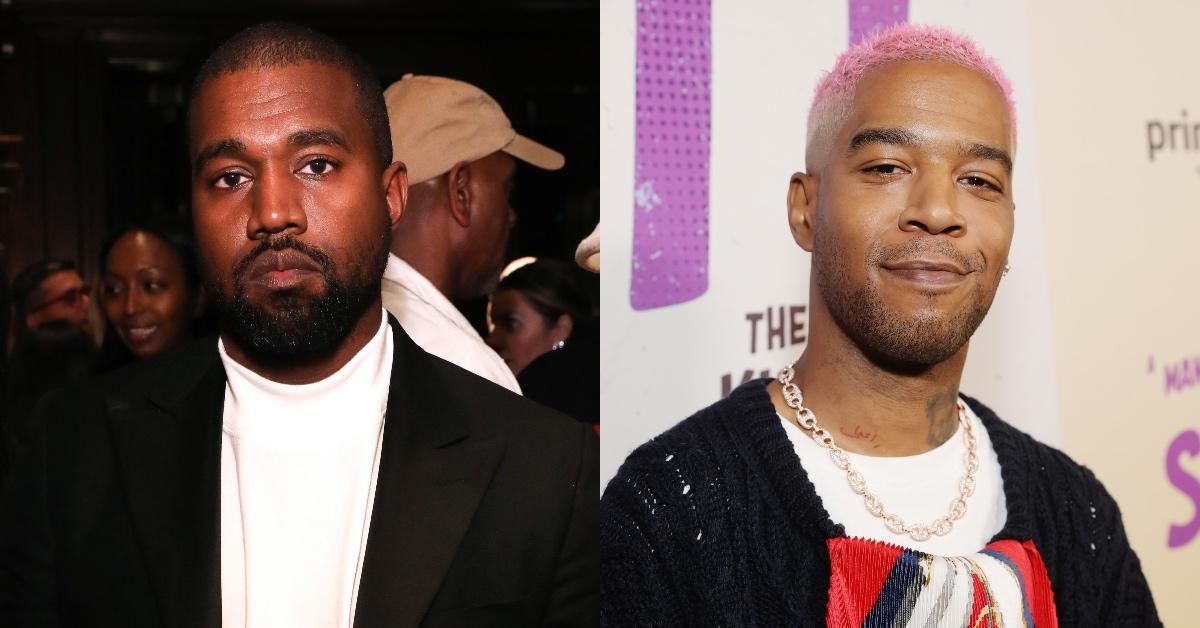 Kid Cudi and Kanye West Are Reportedly on the Outs After Heated Social Media Posts
By Anna Garrison

Feb. 13 2022, Published 10:50 a.m. ET
Lately, it feels like celebrities are starting fights just for the fun of it, but no one has sparked more drama than the rapper formerly known as Kanye West. In a since-deleted Instagram post, Ye photographed a handwritten message that read, "Just so everyone knows, [Kid] Cudi will not be on "Donda 2" because he's friends with you know who. We all speak in Billie language now."
Article continues below advertisement
Based on Ye's tirade, many fans immediately thought that 'you know who' meant Pete Davidson, who Kid Cudi (real name, Scott Mescudi) has been photographed spending time with in recent months.
So, why are Kid Cudi and Kanye West fighting? Here's everything we know.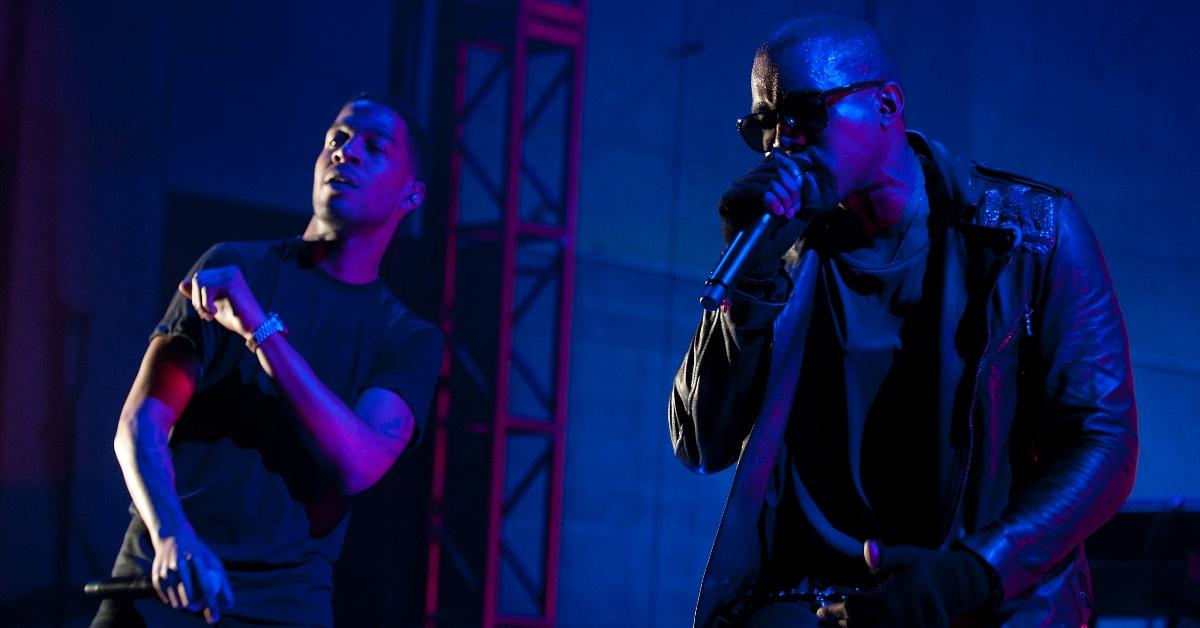 Article continues below advertisement
Why are Kid Cudi and Kanye West fighting? All roads lead back to Pete Davidson.
Ye has made it no secret that he openly dislikes Kim Kardashian's new boyfriend. In addition to writing threatening song lyrics about the comedian and spreading rumors that he has AIDS, Kanye appears to be cutting all connection with anyone who spent time with Pete in the past year.
After posting his inflammatory Instagram that also called out Billie Eilish for her assumed slight to Travis Scott (which Billie has since responded to saying she wasn't dissing the rapper), Kid Cudi Tweeted, "We talked weeks ago about this. You're whack for flipping the script and posting this lie just for a look on the internet. You ain't no friend. BYE."
Article continues below advertisement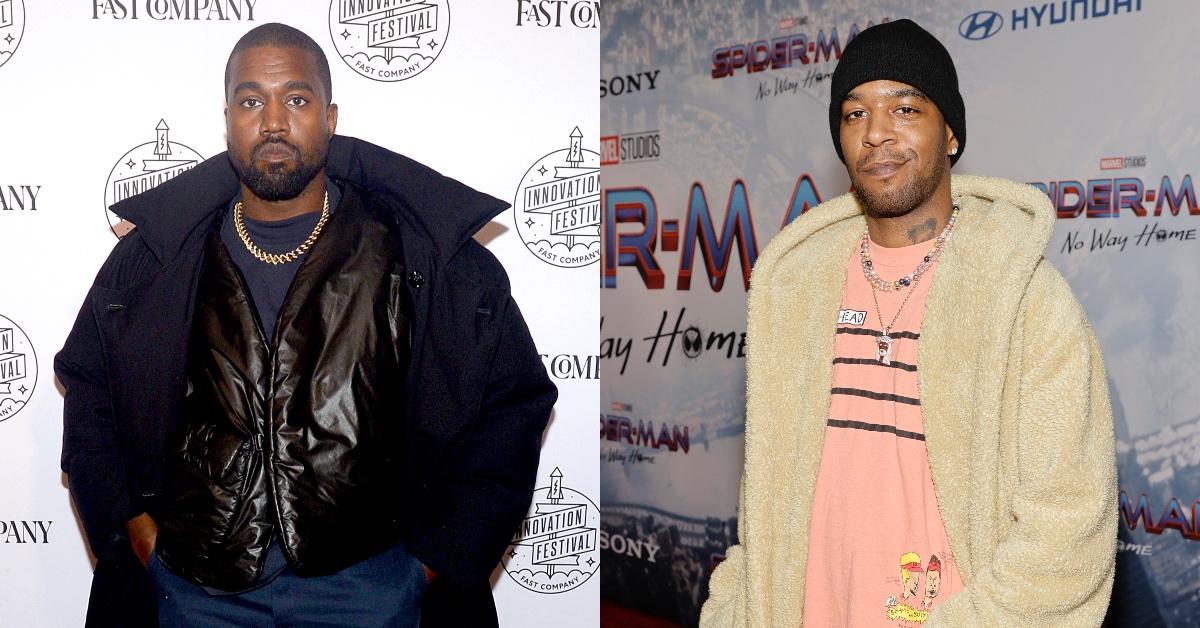 In addition to his tweet, Mescudi also commented beneath Ye's Instagram post, saying, "Too bad I don't wanna be on your album, you f---ing dinosaur hahaha. Everyone knows I've been the best thing about your albums since I met you. I'ma pray for you brother."
Article continues below advertisement
Although the original post has been deleted, Kanye also posted a photo of the Kids See Ghosts album, which was a collaboration between the two, and a photo of Kanye, Timothee Chalamet, Kid Cudi, and Pete Davidson at dinner together. The photo shows Pete with his face crossed out, and the caption reads, "I just wanted my friend to have my back, [but] the knife just goes in deeper."
Article continues below advertisement
Ye also posted a meme of celebrity faces superimposed over a Captain America: Civil War movie poster, with Ye himself standing in for Captain America alongside photos of fellow rappers Drake, Travis Scott, Julia Fox, and Playboi Carti. On the opposing side is Pete, Kim, Kid Cudi, Billie Eilish, and Taylor Swift.
Article continues below advertisement
The last meme he posted featured himself, Drake, and someone else "vs" a photo of Kid Cudi and Pete. The caption across the top reads, "Who Will Win?" It's clear that despite not mentioning Pete in his original post, Ye's ire is centered around Pete solely for being the new boyfriend of his ex-wife.
Despite the fact Kanye has reportedly moved on to Julia Fox (amongst others) he can't seem to shake jealousy over Kim's new beau, to the point of ruining decades-long friendships with fellow rappers. "Donda 2" is reportedly set for release on Feb. 22, 2022, and will feature artists such as Pusha T, Travis Scott, DJ Khaled, and more.