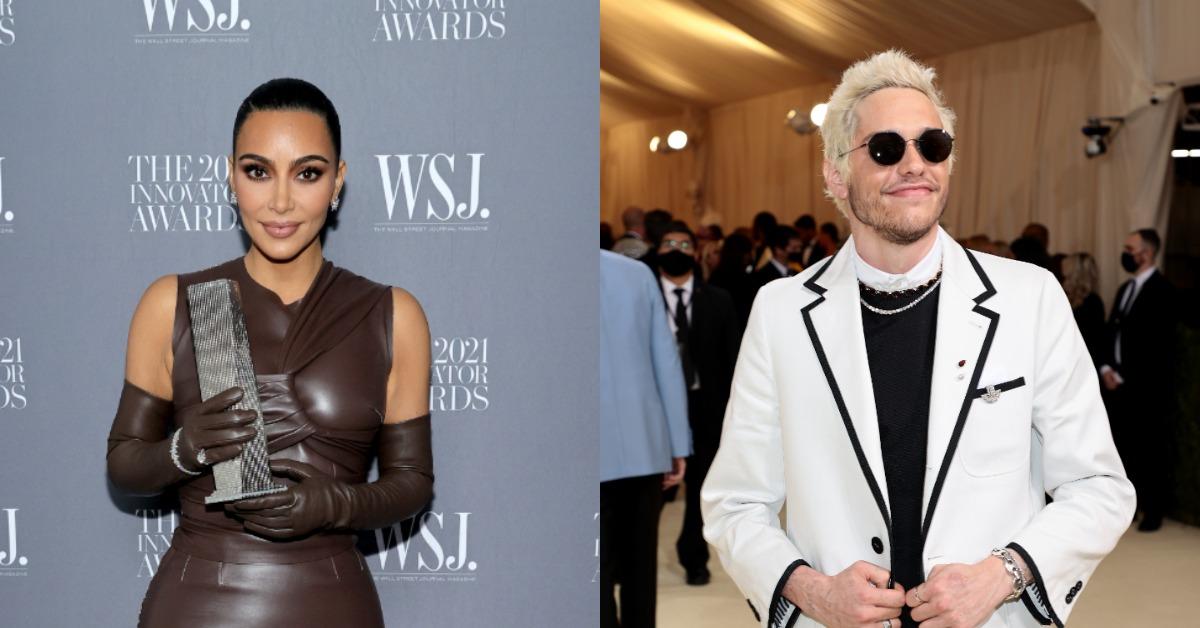 It's Official! The Kim Kardashian and Pete Davidson Dating Rumors Have Been Confirmed
By Anna Garrison

Nov. 19 2021, Updated 11:18 p.m. ET
Reality television sensation, SKIMS founder, and billionaire Kim Kardashian's love life has always been of interest to the general public. Whether it was her 72-day marriage to Kris Humphries or her lavish wedding to Kanye West, there was always something to talk about. Now that she and Kanye are on the path to divorce, fans are beginning to wonder if Kim is dating again — and who the lucky guy is.
Here's what we know about who Kim is currently dating.
Article continues below advertisement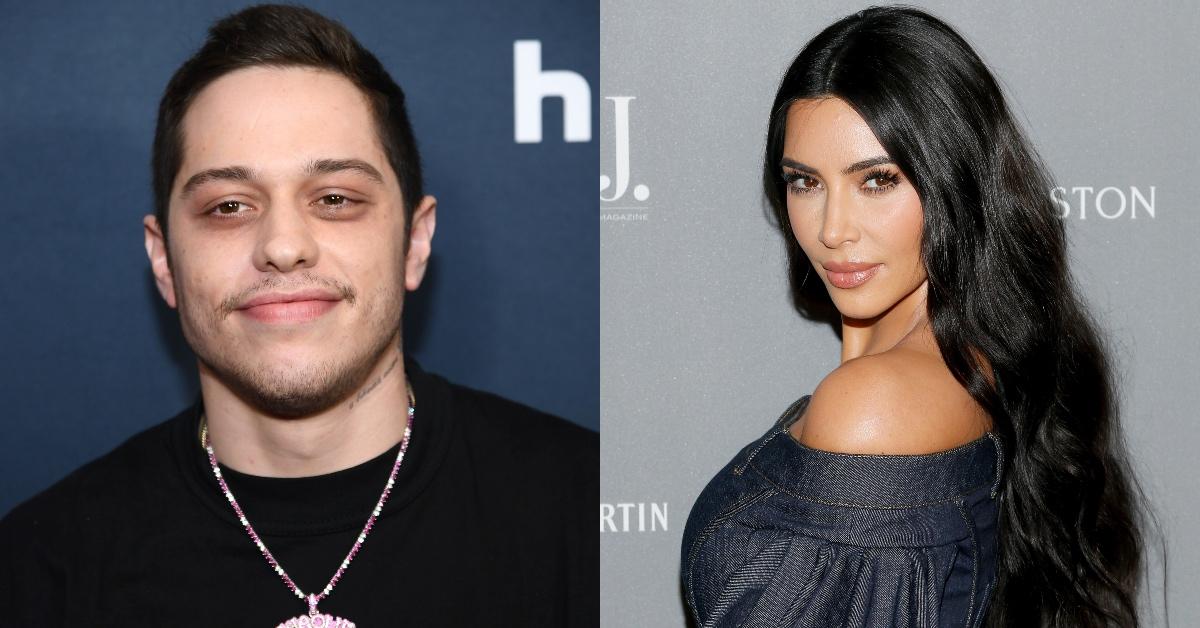 Who is Kim Kardashian dating? She and this 'SNL' star are now an item.
Fans were shocked when an exclusive series of photos posted by People Magazine on Oct. 30, 2021, revealed that Kim was spending a spooky night out with none other than Saturday Night Live star Pete Davidson. Although Kim and Pete appeared to be in a group setting and not on a date, the pair still looked cozy enough to spark rumors.
Article continues below advertisement
The series of photos included Kim and Pete holding hands on a roller coaster at Knott's Scary Farm in Buena Park, Calif. The pair were joined by Kourtney Kardashian and Travis Barker, who Pete knows through a mutual friendship with musician Machine Gun Kelly.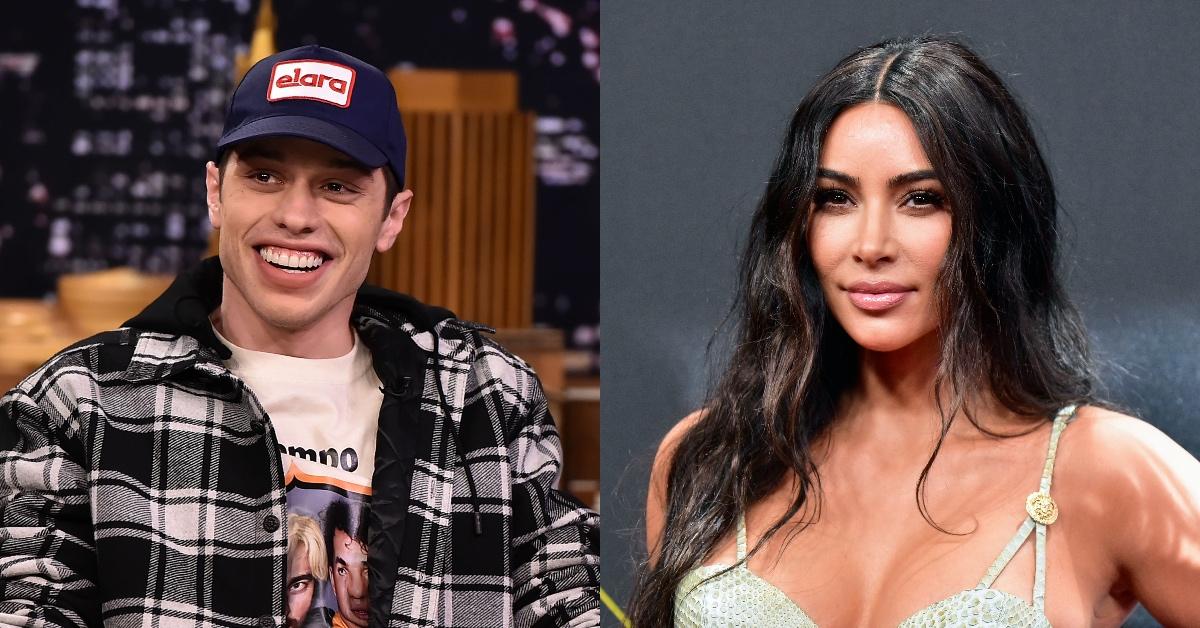 Article continues below advertisement
On Oct. 9, the Keeping Up with the Kardashians star also shared an on-screen kiss with Pete during her episode of SNL.
Kim and Pete reportedly met in January 2019 at a birthday party hosted by Kid Cudi.
Pete and Kim's dating rumors were officially confirmed in November.
Page Six broke the news that Kim and Pete are officially an item on Nov. 18, 2021, noting that the revelation came just after Pete traveled to California to spend his birthday with Kim. He, Flavor Flav, Kim, and Kris Jenner were all photographed together, with Pete, Kim, and Kris sporting matching SKIMS pajamas.
Article continues below advertisement
According to a source close to the couple, per E! News, "[Kim and Pete] are really happy and seeing where it goes."
The source noted that "Pete has told her he doesn't want to see anyone else. She is telling some people they aren't super serious but she isn't seeing anyone else... She's trying to not make a big deal about it but is super into him."
Although Kim and Pete currently live on opposite coasts, they are apparently making the distance work and plan to continue to see each other.
Article continues below advertisement
Fans on Twitter don't know what to make of this new couple.
When the initial photos of the budding couple were released online, thousands of fans began speculating on Twitter. One user wrote, "[I'm] convinced dating Pete Davidson is like jury duty for celebs, and most people will be called to do it at least once," while another mused, "When someone said that Pete Davidson was a method actor, they weren't lying."
Article continues below advertisement
Another person added, "Months ago, I saw a tweet alleging that John Mulaney and Pete Davidson switched bodies, and honestly, it makes sense to me." One clever user pointed out, "Being on SNL is a gateway drug to dating Pete Davidson." Pete has previously dated several hosts and SNL guest stars in the past, including Ariana Grande and Phoebe Dynevor.
This wouldn't be the first time a relationship of Pete's or Kim's has broken the internet, and we're certain it won't be the last. Nonetheless, until either the SKIMS founder or the SNL star post anything online about their relationship or speak about it publicly, fans will simply have to rely on insider sources for new information.