Kim Kardashian Used To Prank Call a 900 Number With Kourtney and Trick Older Men
Kim Kardashian reveals on 'The Kardashians' Season 4 that she and Kourtney used to call a 1-900 number and prank men at the local mall.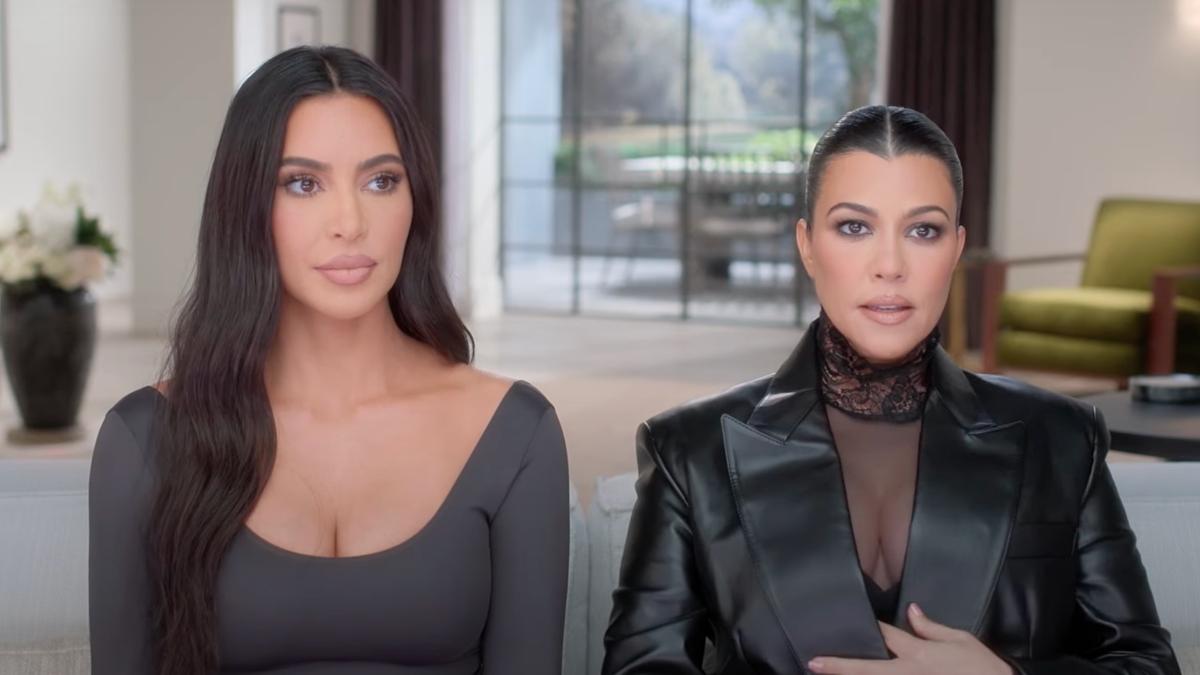 The Gist:
Kim and Kourtney Kardashian used to make calls to a romance hotline when they were kids.
They told men they would meet up with them at the mall, only to take secret photos of them from a distance.
Kim and Kourtney reminisce about their 1-900 calls on The Kardashians.
Article continues below advertisement
Stars, they're just like us. Well, except for being billionaires and having multiple companies and businesses they run daily. At least that's the case when it comes to Kourtney and Kim Kardashian. Kim explains in a Season 4 episode of The Kardashians that she and Kourtney used to do prank calls when they were kids using a 1-900 number.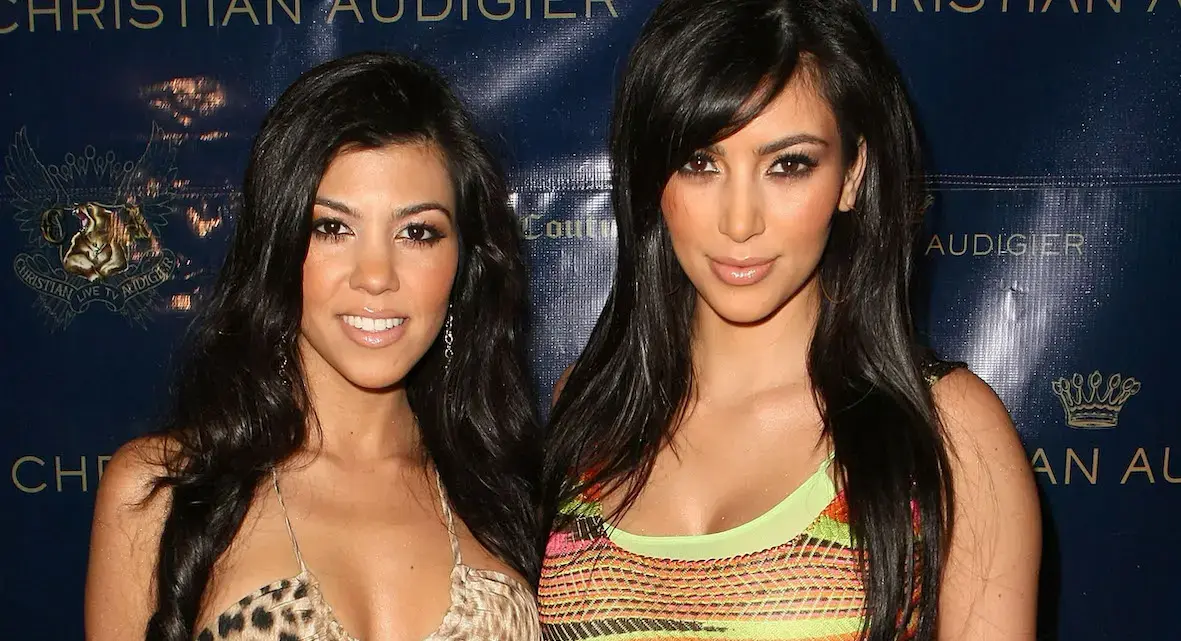 Article continues below advertisement
Who among us did not make ridiculous phone calls or promise to meet strangers from the Internet when we were in our youth as well? You know, before it was incredibly easy to find out who called you. Of course when it comes to Kim and Kourtney, it's a bit more than the typical prank phone call. But would you expect anything less?
Kim and Kourtney Kardashian used to prank call a 900 number.
When Khloe Kardashian tours a storefront at Century City Mall for her clothing line Good American, she reminisces about her sisters calling a very specific 900 number when they were kids. She explains that Kim and Kourtney used to pretend to be adult women, chat with men on this caller line, and schedule meet-ups at the mall.
Article continues below advertisement
But instead of meeting with the men, Kourtney and Kim would watch the men show up and then they would snap pictures of them from a distance. When producers ask Kim about this, she admits to the antics and she even calls Kourtney to ask what the number is. Kourtney still knows it by heart and Kim calls the still-in-service 900 number to chat with a stranger for old time's sake.
Article continues below advertisement
It's one of those moments on The Kardashians that isn't about someone's company or makeup line, or about drama between sisters. It's a very Keeping Up With the Kardashians moment of being silly and authentic. As in, more authentic than using filters for producer interviews on a reality show.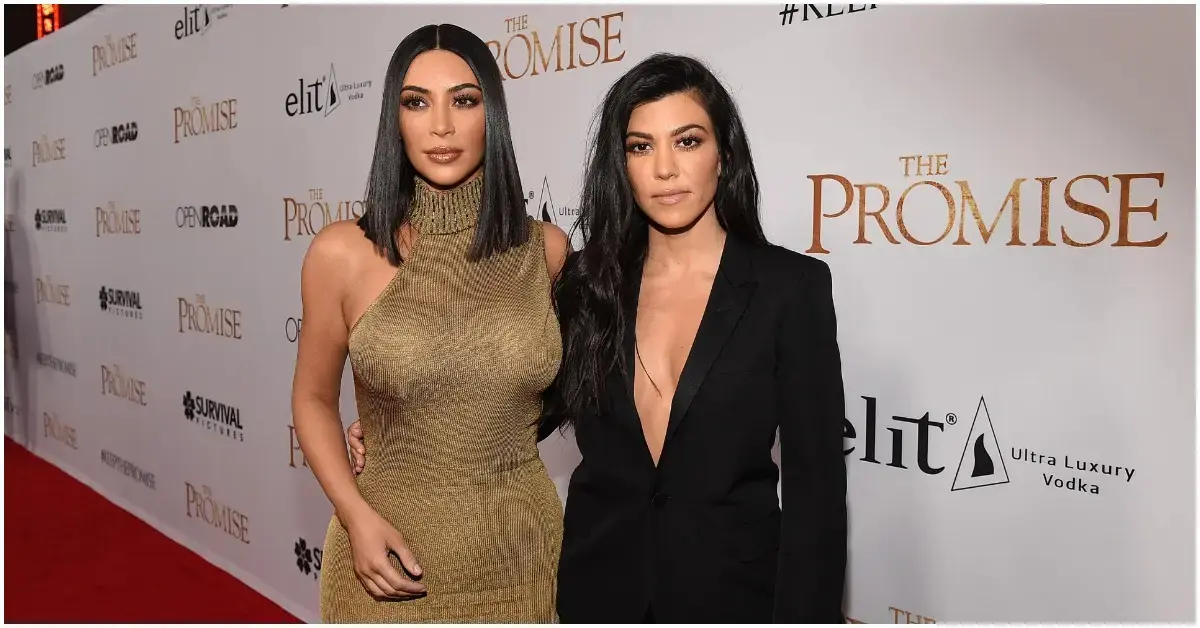 Article continues below advertisement
Kim and Kourtney's relationship is complicated now.
Despite Kim calling Kourtney to talk about their long ago 900 number antics, the sisters aren't exactly besties right now on the show. To be fair, all of the sisters in the Jenner/Kardashian family go through bouts of feuding with one another at some point. But right now, it involves Kourtney feeling like her sisters are toxic to her and Kim still can't quite understand why her older sister is seemingly distancing herself from them.
The phone call makes it seem like maybe all hope is not lost. However, there still seems to be some distance, literally and figuratively, that Kourtney isn't ready to change just yet.
Watch new episodes of The Kardashians on Thursdays on Hulu.