Who's Amari From 'The Kardashians'? He's a Much Loved Part of Khloé Kardashian's Family Tree
We learn who Amari Thompson is on 'The Kardashians' and why he is living with Khloé. Here's more about the much loved member of the the star's family.
Article continues below advertisement
The Kardashians fully support Tristan Thompson, the father of Khloé's kids, True and Tatum, as well as another family member who is especially close to Khloé's heart: Amari.
So who is Amari on The Kardashians? Details ahead.
So, who exactly is Amari from 'The Kardashians'?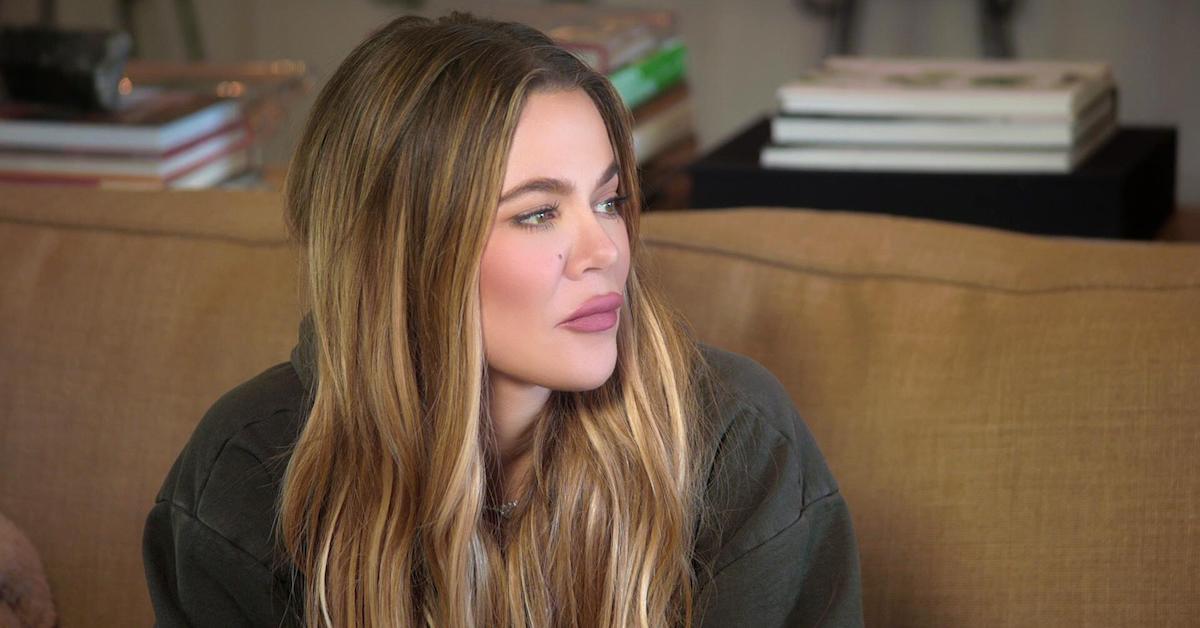 Despite Tristan being unfaithful to the mom of his two kids multiple times, Khloé is still committed to him on many levels.
"Your boundaries are allowed to change," the Good American founder declares stoically during a family interview for The Kardashians.
Article continues below advertisement
She is not the only family member who feels this way. In a confessional, mom Kris Jenner admits Tristan has "definitely made some mistakes," but adds, "He will always be part of our family."
The notorious momager also says that the family "will always be here for him no matter what." That claim was proven true when Andrea died.
As Khloé explains on the show, Andrea was only 53 years old when she suffered from a heart attack, and died unexpectedly. "She leaves behind her four boys," the "numb" reality star notes, among which are Tristan and Amari.
Article continues below advertisement
At the time that the star opened up about her kids' grandmother's death, Amari was 16. "He is severely disabled," Khloé added, going on to explain that "Andrea was Amari's sole caregiver" before she passed away.
Tristan has since become his little brother's legal guardian.
Tristan moved Amari from Canada to California, and the teen is living with Khloé as of the Season 3 finale, and until the construction on the basketball player's home is completed.
Article continues below advertisement
Khloé Kardashian is being praised by fans for taking Amari in.
On July 27, the same day the Season 3 finale of The Kardashians aired on Hulu, Khloé took to Instagram to share a heartwarming birthday tribute to Amari.
"Someone is 17 today! Happy birthday, sweet sweet Amari!" she gushed, going on to enthuse, "We are all so blessed to have been touched by an angel such as you. You are truly one of God's greatest treasures."
Fans immediately flooded their idol's post to commend her on being there for Amari following his mom's death. "Khloé is the most loving woman. There are not a lot of women who'd be OK taking in someone else's son and raising him as her own," one commenter said.
"The sweetest and most selfless person. I love your inner strength," someone else complimented Khloé.
Article continues below advertisement
"Khloé you are an amazing woman! Your compassion and love for other people is beyond!" yet another fan commented to the sweet photo of the family together.
Meanwhile, Tristan also took to social media to wish his brother a happy birthday.
"Happy birthday to my sweet baby brother Amari! I love you forever!" he captioned a photo of the brothers together, heart wrenchingly adding, "We miss you mommy."