Khloé Kardashian Made a Super Fan's Dream Come True by Being His Prom Date
Khloe Kardashian made her biggest fan's dreams come true by accompanying him to Prom as his date, it was a first for the both of them.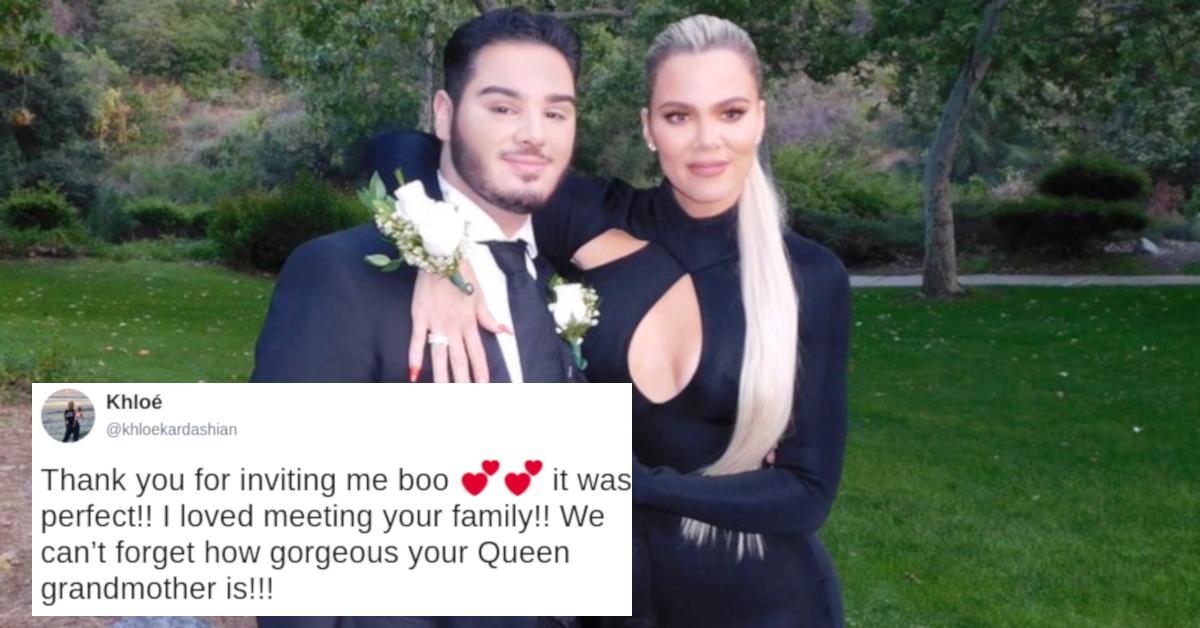 Khloé Kardashian made a super fan's dream come true by not only making an appearance at his prom but spending the entire evening with him as his date.
It's easy to pile the hate on the uber-rich, surgically-enhanced, image-obsessed Kardashian family. They're the penultimate example of Hollywood's version of the American Dream looks like, and it tends to get people a little upset to see how successful they are.
Article continues below advertisement
Sure they don't really have any actual talents except for narcissism and captivating people's imaginations, but it's undeniable that they've found a way to leverage those particular "skills" into making money. Lots of it. In fact, Khloé's younger sister, Kylie, is the youngest female billionaire of all time.
While there are some arguments as to whether or not she's "self-made", it doesn't change the fact that our girl is rolling in cheddar.
And while one look at their Instagram accounts is all anybody really needs to see that the Kardashians live the kind of lives most people could only dream about, that doesn't mean that they're so distanced from their fan base that they can't interact with them...or even go to prom with them.
Kylie Jenner did it a while back for a fan of hers and probably had such a great experience that Khloé had to see what all the fuss was about for herself.
Article continues below advertisement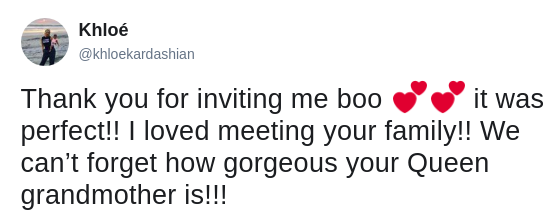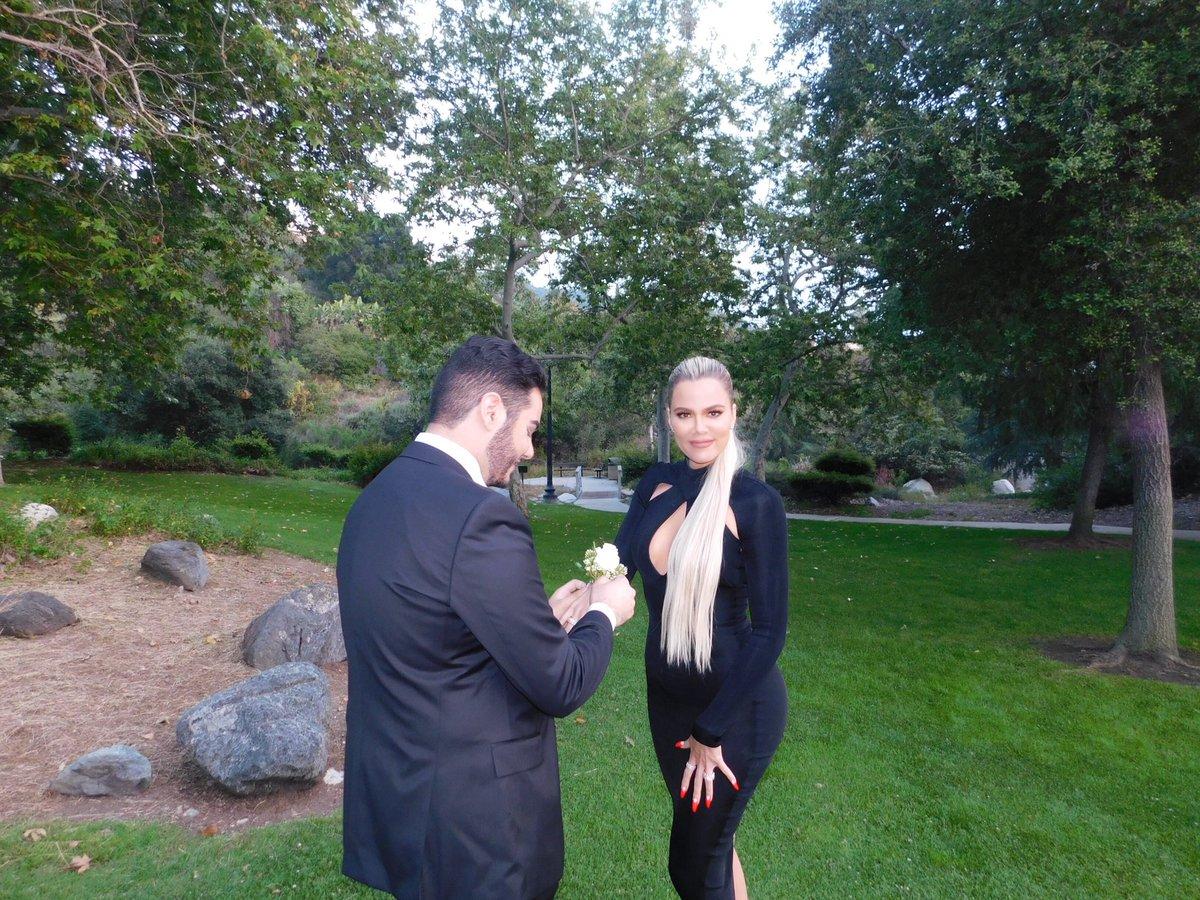 Article continues below advertisement
So she hit up Narbeh, a high school student who runs the Kardashian fan account, @NarbehKardash that has over 240,000 followers on Instagram. The high-schooler was been a huge Khloé fan since day one, and couldn't believe the 34-year-old reality TV star accompanied him to Castaway Restaurant in Burbank, California, where his school's prom was being held.
Narbeh, a senior at Herbert Hoover high school said he was "feeling over the moon," throughout the entire evening.
What might have helped make the night extra special, too, was the fact that it was Khloe's first prom as well. She got to relive her high school days and tick of all the prom staples. She met Narbeh's family, they took semi-awkward photos at his house, traveled to the venue together, and got in front of a photo booth.
You might notice that Khloe's rocking an "open bar" sign, but Narbeh was quick to point out that that was a joke...no booze was served as all the kids were underage: "the sign is a joke! It's a high school prom there would never be an open bar."
Article continues below advertisement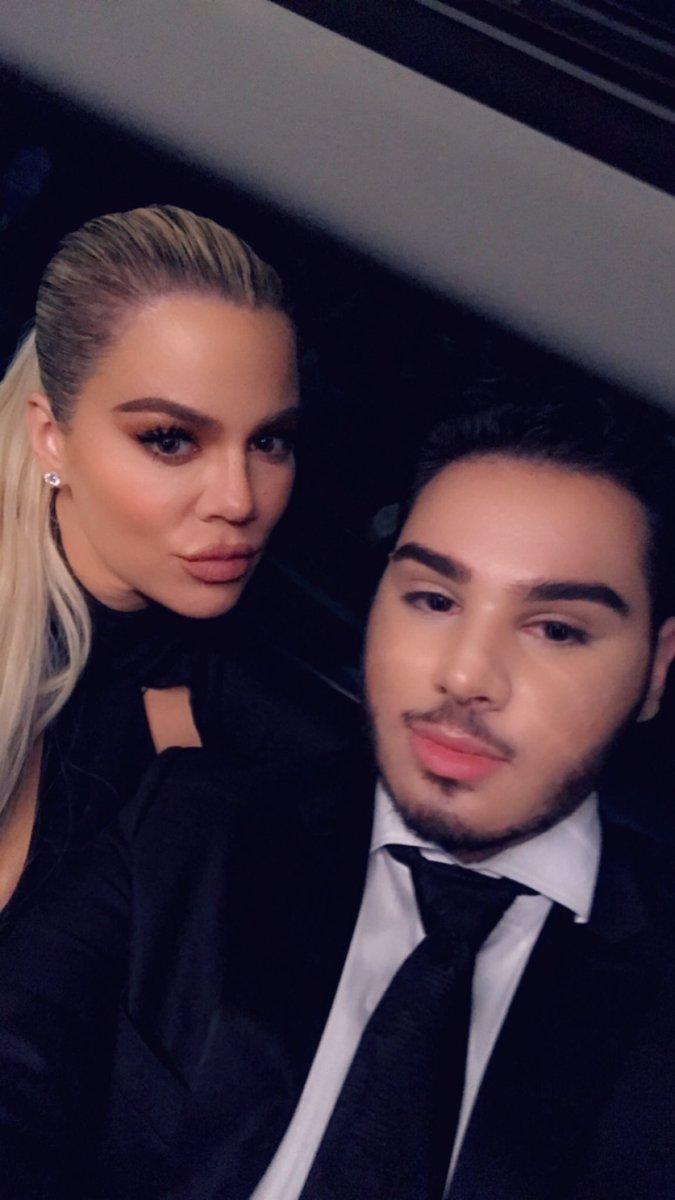 Article continues below advertisement
It's kind of cute that he felt the need to clarify that — don't worry Narbeh you're not gonna get Khloé in trouble bro.
Throughout the night, Narbeh posted video updates on his Instagram story of him and Khloé having a blast and the two looked very comfortable with one another. There's a reason for that: Narbeh and Khloe aren't exactly strangers.
She's messaged him a ton of times in the past, wishing him a happy birthday, and he met Khloe and Kris Jenner back in December of 2018.
After the night was over, Narbeh thanked Khloé for the evening and the two went back and forth on social media about their night.
Article continues below advertisement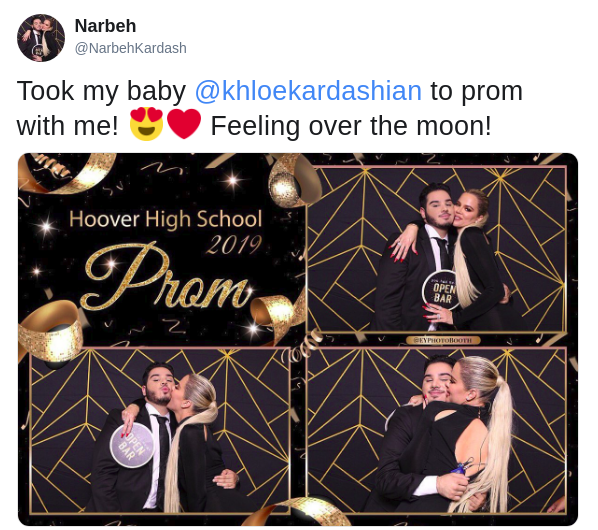 Article continues below advertisement
I also learned that Khloé Kardashian fans have their own moniker. Apparently, "Khlovers" are a thing and Narbeh's one of the biggest ones out there.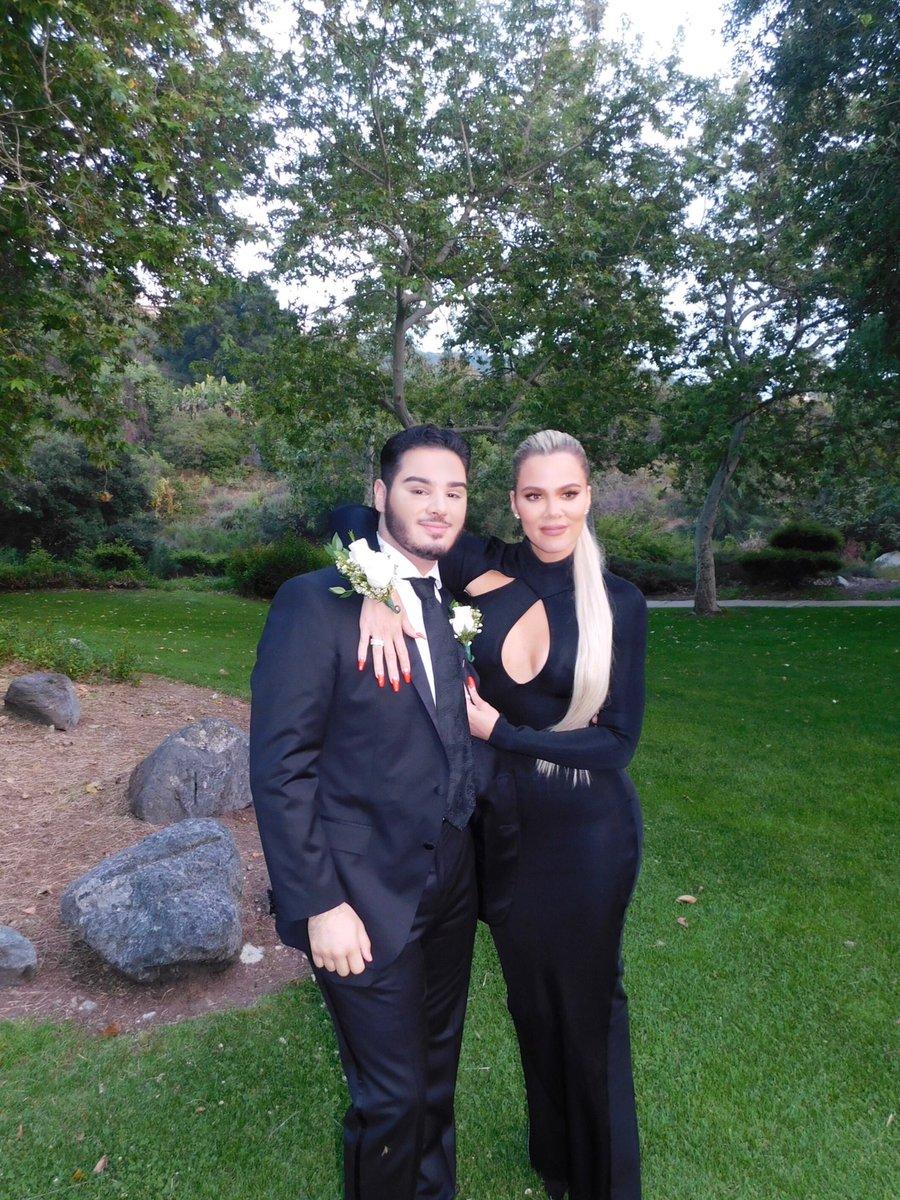 Article continues below advertisement

Article continues below advertisement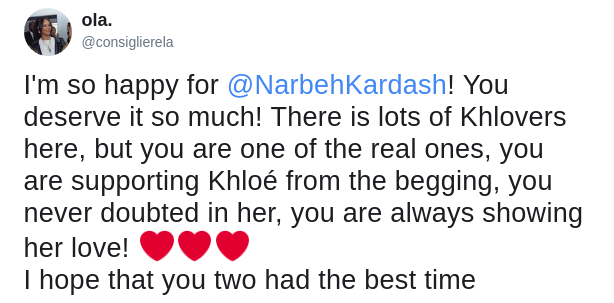 Article continues below advertisement
Khloé dropped out of her first high school after not performing up to her potential and getting mostly D's. She was initially enrolled in Marymount and decided to tell a little white lie to get herself into a school she felt would ultimately be better for her long-term education goals. The lie in question? Forging her father's signature on some school transfer papers.

Article continues below advertisement

Khloé, knowing she wasn't interested in going to college, knew that she needed a high school that would pay special attention to her, which was the basis of Alexandria's entire learning structure. Students had individual tutors that would help them understand the course materials students were provided with.
Article continues below advertisement


Article continues below advertisement
It ultimately ended up working out in Khloé's favor: she graduated with honors from Alexandria Academy. It also gave her a chance to establish her own identity outside of Kim and Kourtney, to who she was constantly being compared.

Her non-traditional educational route meant that she didn't have a prom to attend, but she more than made up for that with her evening with Narbeh. Not only did she finally get to go to prom, but she did so has a successful high school student who turned that academic success into a heck of a career. Not to mention she got to make a super fan's dreams come true in the process.
Pretty much the best prom anyone could ever hope for.