Trolls Just Won't Stop Mommy-Shaming Khloé Kardashian
Mommy-shamers are out in full force against Khloe Kardashian and her parenting style with baby True.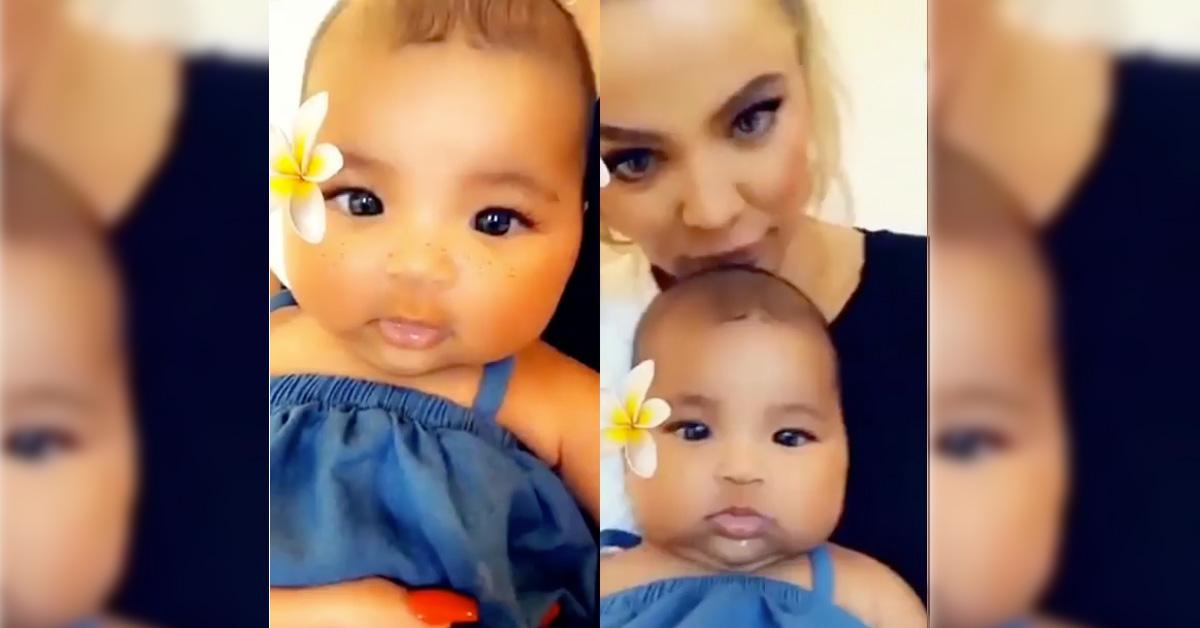 Sigh. Khloé Kardashian has only been a mom for three months — but she has already experienced enough mommy-shaming to last a lifetime. The KUWTK star welcomed daughter True with boyfriend Tristan Thompson this past April, and recently shared a cute throwback photo of her baby girl.
Article continues below advertisement
"About 2 months ago..." Khloé captioned the Instagram post of True sleeping in her arms. However, it didn't take long for the parenting police to point out that the 33-year-old reality star was not properly supporting her daughter's head and neck.
"Girl pick that baby's head up," one follower commented before another rudely added, "Omg. Just cut off the baby's airway then. I guess common sense isn't common after all."
Another went as far as to claim Khloé's manicure was a danger to the baby, writing, "Get rid of those nails before you injure that beautiful baby." Geez, can a girl live? Luckily, Khloé is now an expert at ignoring the haters, who have been attacking her parenting style since before she gave birth.
Article continues below advertisement
When Khloé was eight months pregnant, she joined sisters Kim and Kourtney Kardashian for a trip to Japan. This did not sit well with some fans, who believed she was too late in her pregnancy to be traveling long distances. "She's 8 months and flying that far? Not too smart," one "fan" wrote on Facebook while someone else took their judgment to Instagram, writing, "Girl you should be home getting ready for that little one."
Despite the criticism, Khloé had the experts on her side, who made it very clear she was safe to fly. According to the American Congress of Obstetricians and Gynecologists, flying in your third trimester is perfectly safe — but they don't recommend travel past 36 weeks. If the mommy-shamers had done the math, they would have realized she was around 28 weeks along at the time of her mini-getaway.
Article continues below advertisement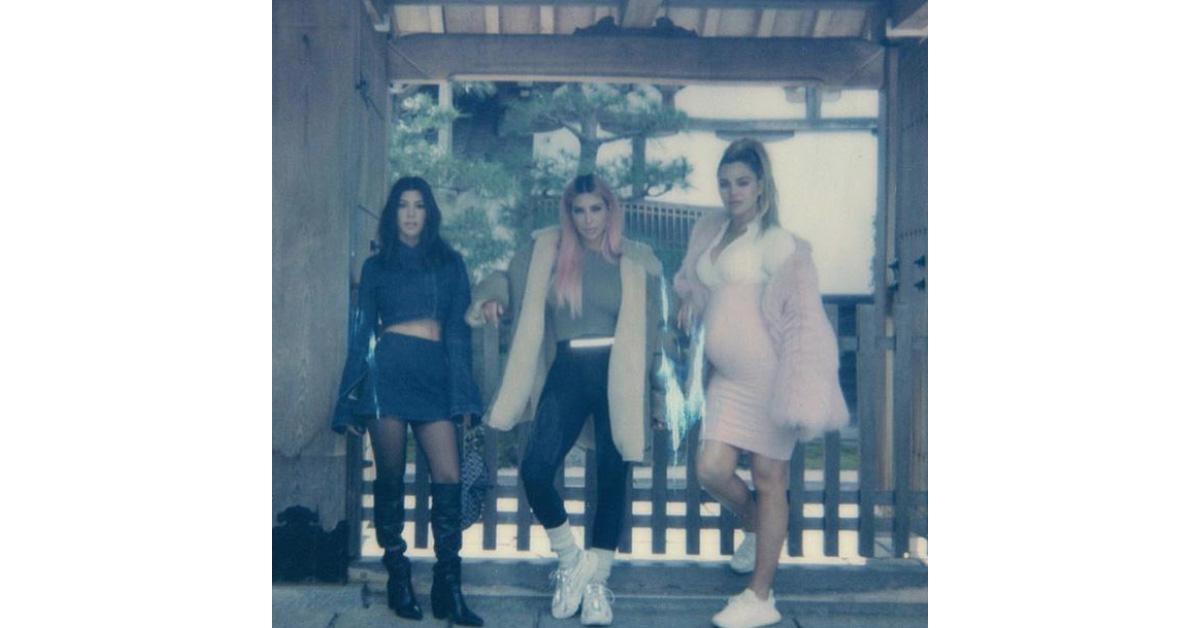 Following True's birth, Khloé decided to get back into the gym — another decision that mommy-shamers had a tough time accepting. This prompted her to respond in an epic Snapchat video, explaining why she was working out "so soon" after giving birth.
"What I'm annoyed about is I've read a couple of times on Twitter that they feel that I'm focusing too much on my body, but the truth is, I've worked out five or six days a week before I got pregnant and that's my sanctuary and something I love to do," Khloé said in the video. "I want to start doing that now and get back to my rhythm, and in between feedings, I want to find time to work out because that's going to be my new normal. Just because I have a baby doesn't mean I have to stop doing the things that I love, and I love working out and getting my mind right." Preach, girl.
Article continues below advertisement
In a candid blog post, the new mom also opened up about her struggles with breastfeeding (a very common problem). "Because I don't produce enough milk, I also have to give a bottle with every feeding," Khloé explained on her app. "With the formula I use, I have to give True the bottle within 30 minutes of making it, so it's amazing to have this machine make it for me. It's super easy to use—and fast, so when I'm exhausted and can't even keep my eyes open in the middle of the night, it's a total lifesaver."
It's just sad that Khloé had to once again defend herself because of the negative backlash she experienced. "Mommy-shaming is real! But the truth is I've tried and tried and tried to breast-feed only and it wasn't working for me. I feel fortunate that I am able to breastfeed but with the help of formula," Koko tweeted. "Breastfeeding is something I really wanted to do. Just am not fully able."
Article continues below advertisement
Trolls even came after True's appearance — and that is when mama bear Khloé officially had enough."What self-respecting adult would even comment on a child's appearance?" she tweeted after s0me "loser" insulted the three-month-old cutie on the social media platform. "What type of disgusting human being are you? It's pathetic that you are this miserable in your life."
The tweet has since been deleted. Bye, Felicia.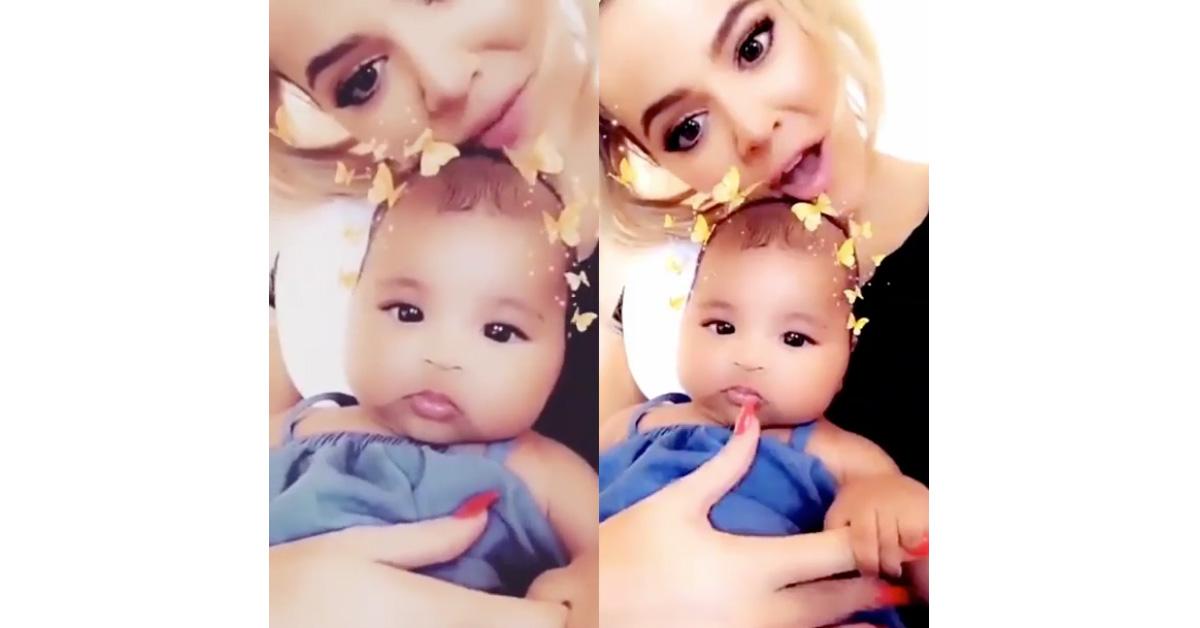 Article continues below advertisement
Khloé's decision to seemingly only share photos of her daughter with filters also stirred up a debate on social media about self-esteem (we're not kidding). Again, the haters came out in full force. "Why is Khloé always putting filters on True?? Does she think her baby is ugly or something? Can we see the kid with out a filter please?" one follower asked. Another chimed in, "Khloé Kardashian only posts baby True with a snap filter on her... how much does she hate her baby?"
Seeing as Khloé keeps sharing photos of True with her favorite filters, we're going to say she has no plans of stopping anytime soon.
More recently, her decision to pierce her daughter's ears was scrutinized with tweets such as "Of course @KhloeKardashian pierced True's ears... that whole entire family only cares about how they look! I mean I'm surprised none of them have put makeup on their babies yet," and "YOU PIERCED YOUR BABY'S EARS!! WHAT THE F--K IS WRONG WITH YOU."
Article continues below advertisement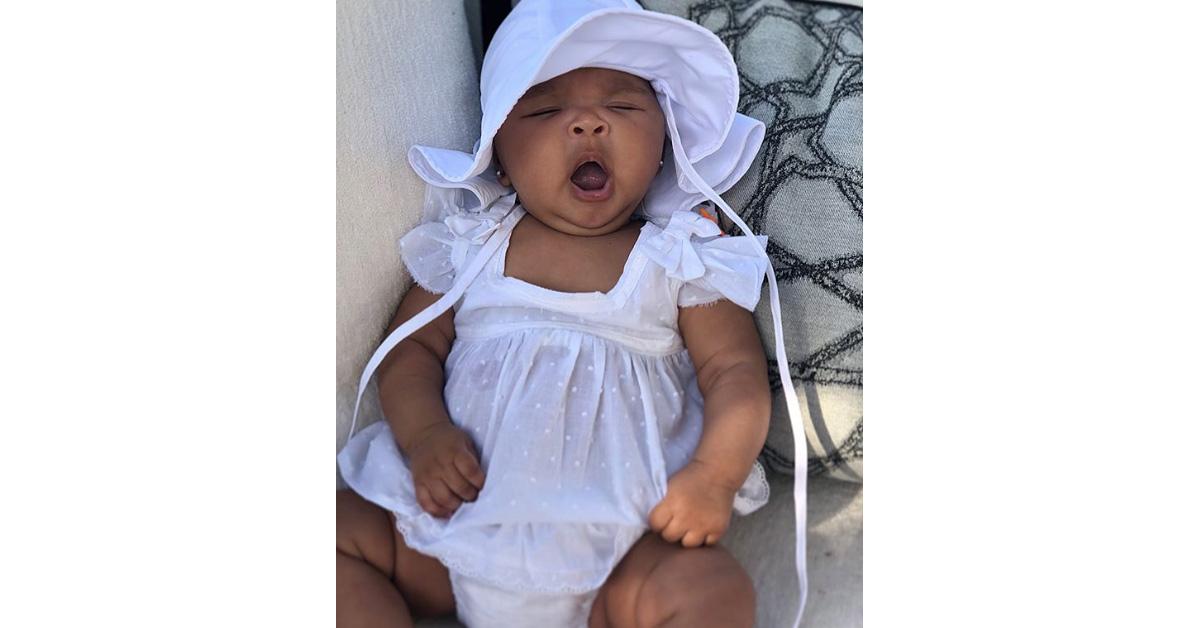 Luckily for Khloé, she does have her supporters out there.
Article continues below advertisement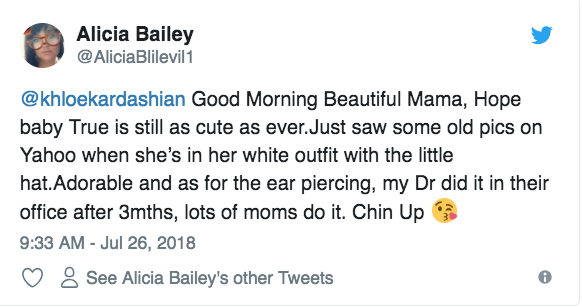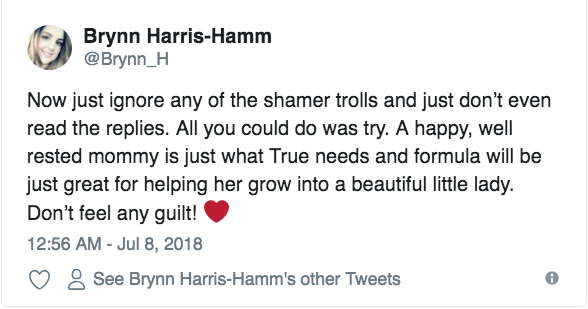 Article continues below advertisement