Dictionary.com Threw Shade at Kylie Jenner Being the Youngest "Self-Made" Billionaire
Forbes named Kylie Jenner as the world's youngest billionaire at the age of 21.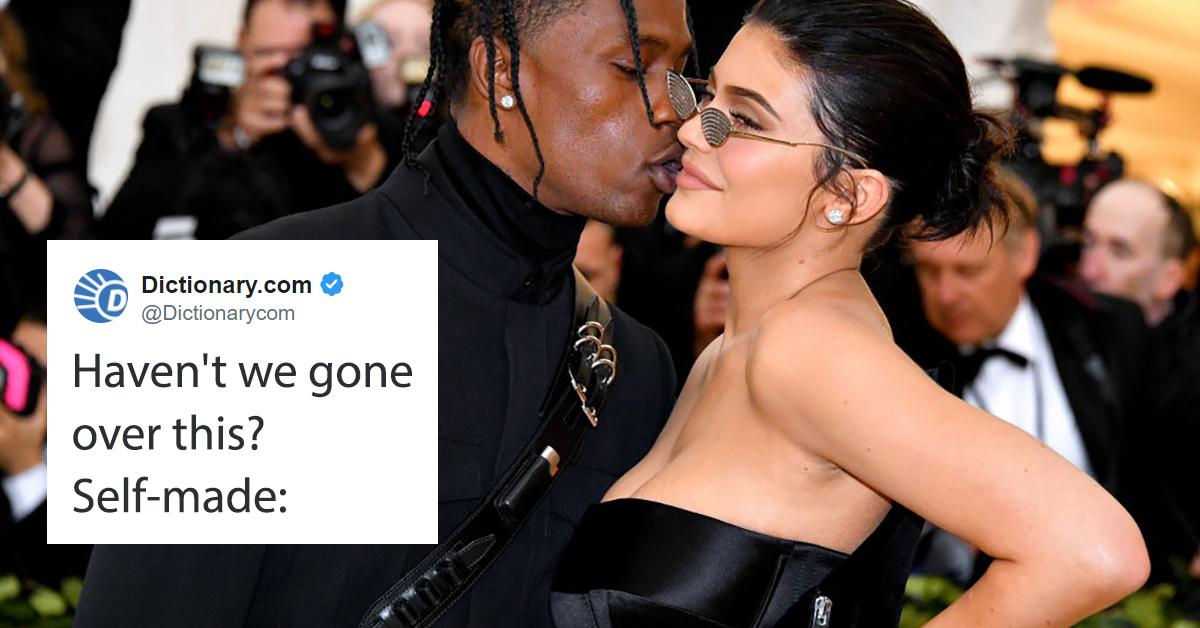 Yesterday, Forbes named Kylie Jenner the world's youngest billionaire. "Earning" the title at age 21, she beat out Facebook's Mark Zuckerberg by a sizable margin. Jenner's makeup empire alone is valued at over $800 million.
Article continues below advertisement
And while Jenner is undeniably a savvy businesswoman, there was some argument on social media as to whether she was truly self-made. It's easily argued that Jenner had the aid of the Kardashians and Tyga to help get her name out there in the first place.
And one of the people who seems to think the title is undeserved is the person running Dictionary.com's savage Twitter account.
Article continues below advertisement
"Haven't we gone over this," the account asks. "Self-made: Having succeeded in life unaided."
And this isn't even the first time. Dictionary.com provided the same definition back in 2018, when Forbes listed Jenner as number 27 in a profile on "America's Women Billionaires," where they covered America's Richest Self-Made women.
The account also links to the site's definition of self-made.
Article continues below advertisement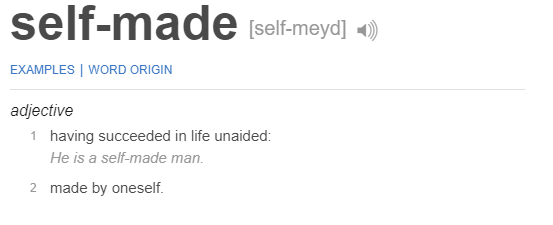 In Forbes' feature on Kylie Jenner, author Natalie Robehmed explains that part of Jenner's accomplishment is due to her signing an exclusive retail distribution deal with Ulta, a beauty retailer, in November. They sold Jenner's $29 lipkits in their stores, and over six weeks, Kylie Cosmetics sold $54.5 million worth of products in Ulta.
Article continues below advertisement
Kylie Cosmetics' revenue climbed 9% last year to an estimated $360 million as a result. Forbes believes the business is worth $900 million, and with over $100 million in personal assets, they named Jenner the youngest self-made billionaire. She took the title from Mark Zuckerberg, who was 23 when he hit the billion mark.
"I didn't expect anything. I did not foresee the future," Jenner told Forbes. "But [the recognition] feels really good. That's a nice pat on the back."
The tweet from Dictionary.com, which has acquired over 67,000 retweets and 200,000 likes, earned quite the response from Twitter users.
"Bless dictionary.com for always telling the truth," one user wrote.
One commenter added: "I don't know when Dictionary.com became roast masters going at the throats of annoying celebrities, but I'm all for it"
Another added: "LOL. Everyone gets help to be successful, but the girl was literally handed a fortune, a ton of connections, and instant fame. So she does not qualify as self-made."
While one user argued: "Almost no one is "self-made", much less someone born into opportunity and wealth."