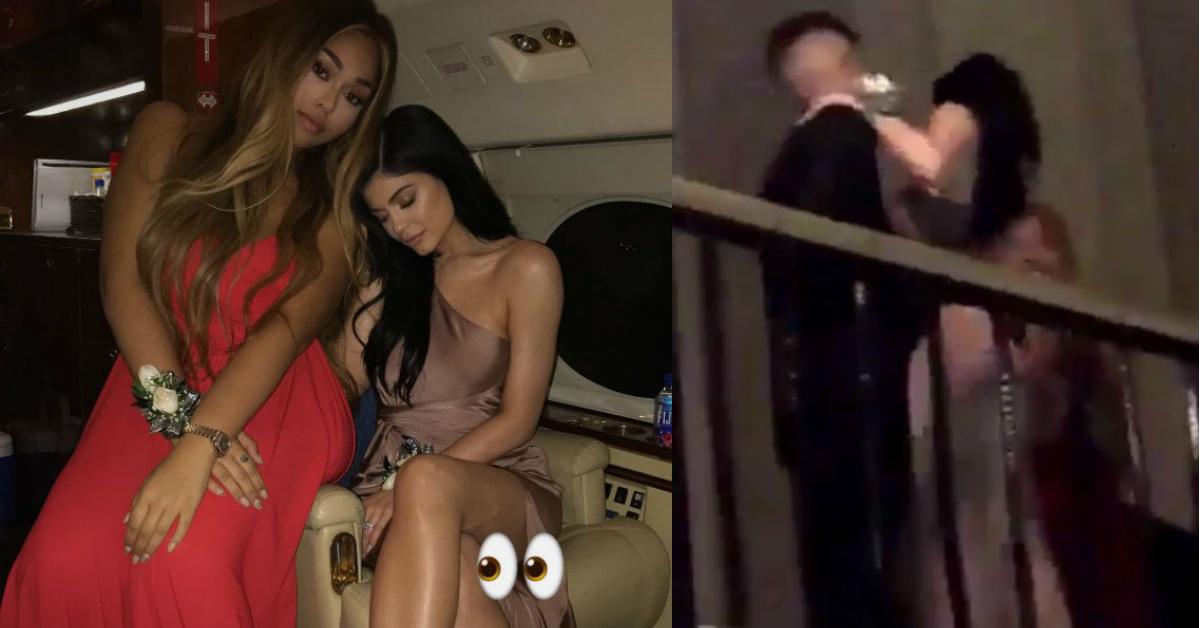 Kylie Jenner Crashes Prom To Surprise Fan Who Invited Her On Twitter
By Mustafa Gatollari

Updated
There's nothing quite like getting revenge on someone after they've rejected you. Like when Dave Chappelle put a former casting director on blast for saying he'd never have a career in show business. Or getting in great shape and getting a better job and better SO after your ex dumps you. It's the stuff movies and personal fantasies are made of.
And when it comes to petty relationship revenge, it doesn't get much better than high school, especially when it comes to the prom. To muster up the courage to ask someone out, only to be denied, is kinda heartbreaking. Some people get so dissuaded, that they don't even show up to their special night.
But not Albert Ochoa. The Sacramento teen geared up and was resolved to go to the prom, with or without a date. As a lark, he tweeted at Kylie Jenner, asking her to come to the prom with him.
And she actually showed up. First, this cryptic Snapchat of her and her friend, Jordyn Woods, showed up on Snapchat a while before the event.
Everyone, understandably, freaked out when she arrived.
But the man of the hour was Ochoa. The high school junior is basically a living legend among his peers now.
Ochoa even slow-danced with her on the balcony, away from the crowd.
His fellow students just couldn't stop giving him props.
And rubbing it in the face of the first girl who rejected him, too.
Others just wanted to learn from the man.
@albertochoa05 stayed focused and managed to get Kylie Jenner to go to prom with him... ✍🏾 taking notes

— Mumen Rider 🚴🏾 (@DonTeast) April 9, 2017
All in all the night seemed pretty epic, for the teens and Kylie, as well.
Ochoa's definitely peaked. I mean, it's kinda hard to top going to the prom with a ridiculously famous woman who turned up on a private jet. I'd be basking in the glow of that for years if it happened to me.