Khloé Kardashian Honors Tristan Thompson's "Warrior Mommy" in a Heartfelt Instagram Post
What happened to Tristan Thompson's mom? Despite Tristan's relationship struggles with Khloé Kardashian, she had nothing but love for his mother.
Ever since Khloé Kardashian and Tristan Thompson started dating for the first time in 2016, Kardashian-Jenner stans have watched the couple's turbulent relationship from afar.
During their time together, they've endured multiple cheating scandals on Tristan's part, two kids, and Khloé reportedly learning with the rest of the world that Tristan conceived another child when they were dating in 2020. However, anyone following Khloé would know the Good American CEO is exceptionally loyal to the people in her life.
Article continues below advertisement
Although Khloé and Tristan broke up in 2021, the Kardashians star still supports her ex through troubling times. In January 2023, she proved her allegiance to Tristan during a family tragedy involving his mother, Andrea Thompson. Keep reading to find out what happened to Tristan Thompson's mom and what Khloé has said about the situation.
Article continues below advertisement
What happened to Tristan Thompson's mom, Andrea?
On Jan. 5, 2023, TMZ was the first to report that Andrea died in her Toronto home. The outlet said Andrea suffered a heart attack and had to be rushed to a local hospital. However, the doctors couldn't resuscitate her when she arrived, and she was pronounced dead at the hospital.
Tristan was in Los Angeles when he learned of his mother's death. As soon as he learned the news, he and Khloé flew to Toronto to be with Tristan's family. In addition to Tristan, Andrea had three sons: Dishawn, Daniel, and Amari. Fans have likely seen Amari, who has epilepsy, and Andrea posing with Tristan on Tristan's Instagram account.
Article continues below advertisement
In 2018, Tristan posted a photo of him, his mom, and his brother attending an event for The Amari Thompson Fund and Epilepsy Toronto.
"Me and two of my heroes!" Tristan captioned under the photo. "Last night got to celebrate my brother Amari again. Thank you to @epilepsytoronto for your continual support of the #AmariThompsonFund."
Article continues below advertisement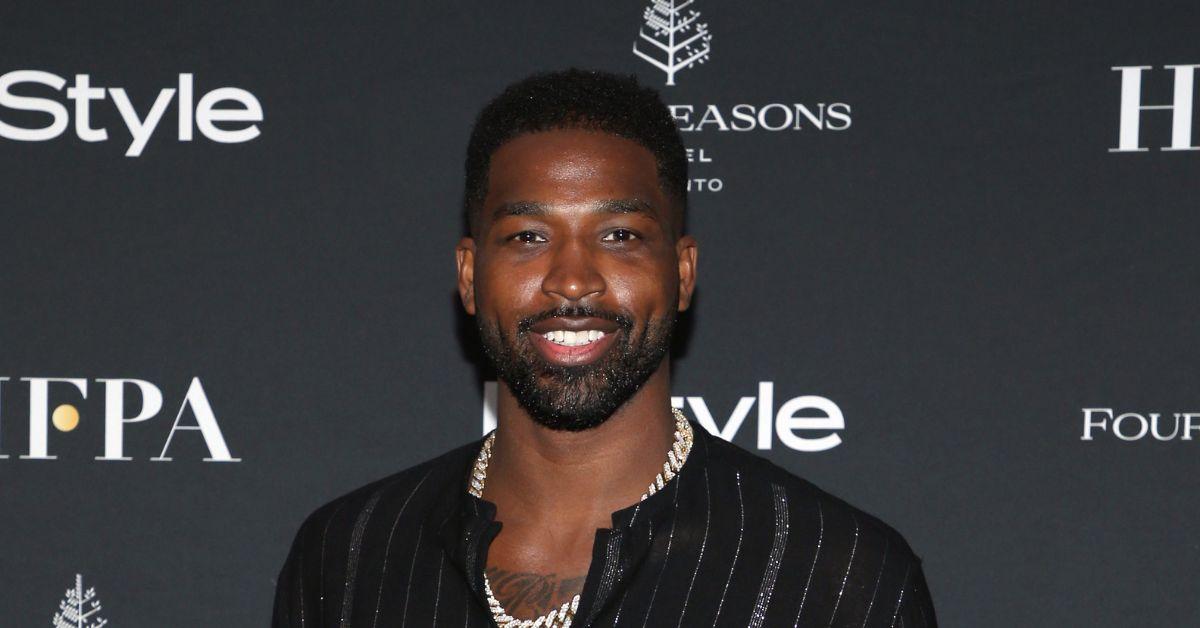 Khloé Kardashian said she will "miss" Andrea Thompson "more and more every single day" on Instagram.
Since Tristan's mom's death, Khloé has remained by Tristan's side. On Jan. 6, a source told E! News that, although the couple has had their "ups and downs," she and her family stepped up to support her ex.
Article continues below advertisement
Kris Jenner wrote a touching tribute to True and Khloé's son's other grandmother after the news broke and described her as the "most amazing, dedicated, devoted, and selfless mom and such a loving, kind, and fabulous grandmother."
Article continues below advertisement
Several weeks after Kris's post, Khloé broke her silence about losing Andrea. The Hulu star shared multiple pictures of her and Andrea or Tristan. Khloé also posted photos of herself and Andrea and said she had been "avoiding" having to talk about the tragedy.
​​"I have so much to say but nothing at all. I have so many emotions, and still, I feel numb," Khloé wrote in her caption. "Life can be brutally unfair at times, and this has been one of the toughest times in so many of our lives. But at the same time, I feel blessed that I am lucky to have had someone that makes saying goodbye so incredibly difficult."
Article continues below advertisement
Khloé also shared that instead of saying goodbye to Andrea, she will accept that she has to "miss" her, though she believes they will see each other again. In the meantime, Khloé vowed to help all of Andrea's sons, especially Amari.
Article continues below advertisement
"I know you never wanted to leave your boys," she added. "They are your entire world. They will learn to live with the hole in their hearts because they are warriors just like their warrior mommy. Just know, I promise you, Amari will be perfectly OK. We will all look after him, help him and protect him. Your boys will be OK because they have their guardian Angel by their side."
Tristan has yet to discuss his mother's death publicly. The athlete is likely still grieving the loss, as they seemed incredibly close.