New 'The Kardashians' Trailer Reveals Kris Jenner Was Hospitalized
The trailer for Season 2 of 'The Kardashians' has teased many storylines for the famous family, the most concerning of which might be Kris Jenner's health scare.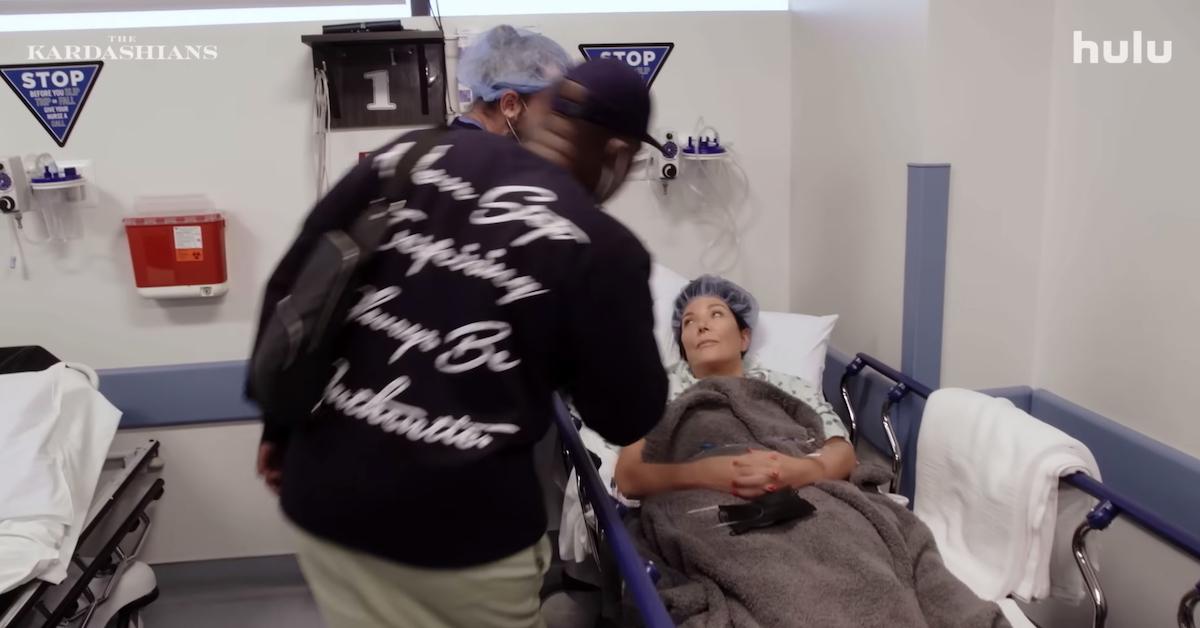 Exciting news for reality TV fans who lapped up the inaugural season of Hulu's The Kardashians! The streaming platform has just dropped a trailer for the upcoming Season 2, which teases Kourtney and Travis's wedding, Kylie welcoming her baby son, and a much more public relationship between Kim and Pete Davidson.
Article continues below advertisement
However, the 90-second trailer also brought up some not-so-flowery news. In the second half of the clip, momager Kris Jenner is seen on a hospital bed, where her longtime boyfriend Corey Gamble gives her a kiss on the forehead. "I don't know what's happening with you," daughter Khloe tells her mom seconds earlier.
Kris Jenner's health scare seems to be a topic that will recur throughout the next season of The Kardashians. But what exactly is going on with the matriarch's health? Keep reading for everything we know.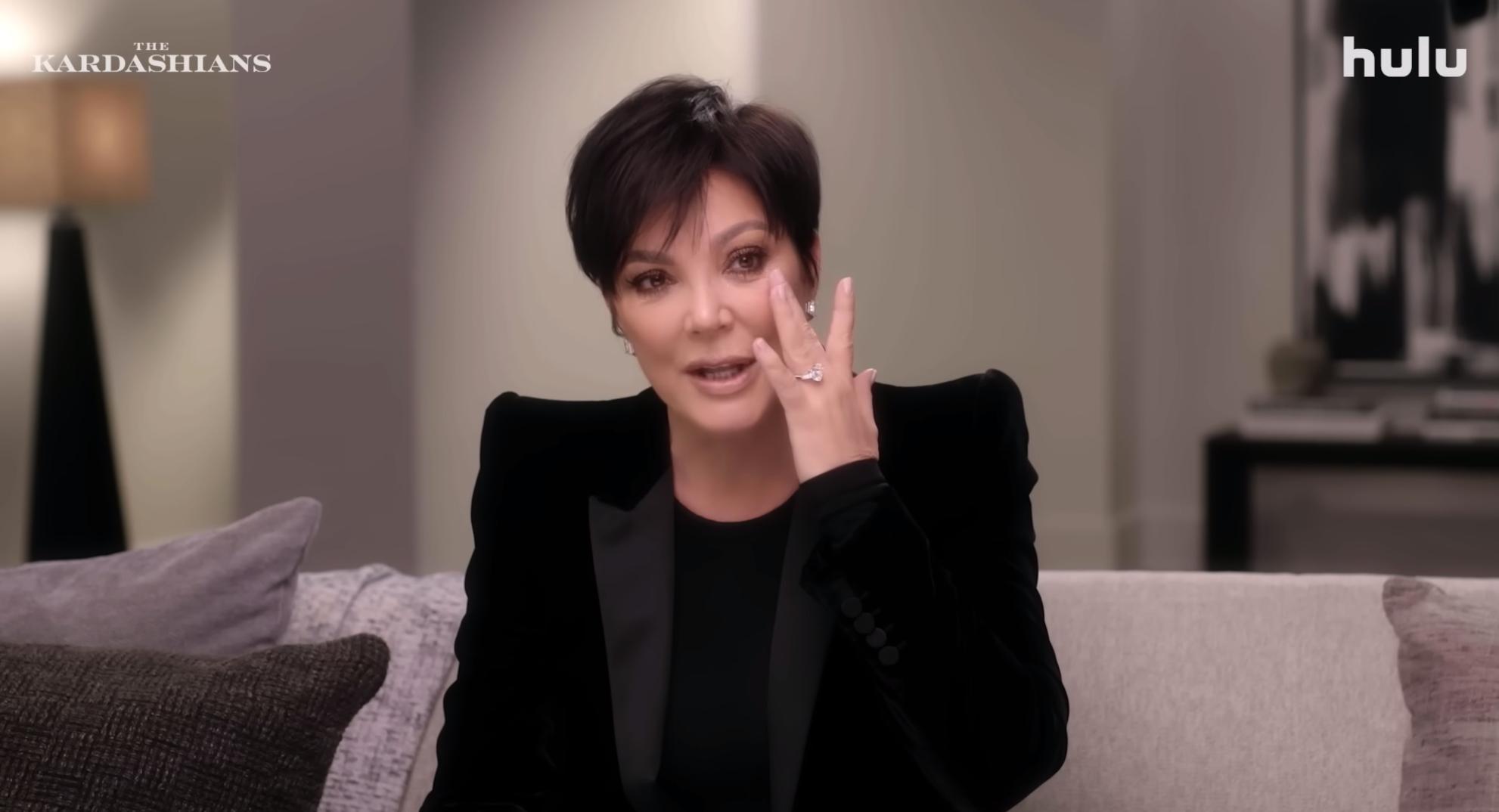 Article continues below advertisement
Kris Jenner experiences health scare in 'The Kardashians' Season 2 trailer.
Fans of the famous family are excited to get a sneak peek into the lives of the celebrities they've followed online for the past several months. For one, many are looking forward to getting a closer glimpse at the ins and outs of the Kravis nuptials — for which there were many festivities, including an Elvis elopement in Vegas, a courthouse ceremony, and a more lavish and larger affair in the Italian cliffside village of Positano.
Article continues below advertisement
However, the upcoming season of the reality series isn't entirely lighthearted. "I can't tell my kids I'm scared," a teary Kris tells cameras in a confessional after we see her in her hospital gown. "They have enough problems. They don't have to worry about mom."
So what health condition is Kris dealing with exactly? Unfortunately, the trailer did not reveal any specifics, and there surprisingly seem to be no reports on the momager's hospitalization over the past few months.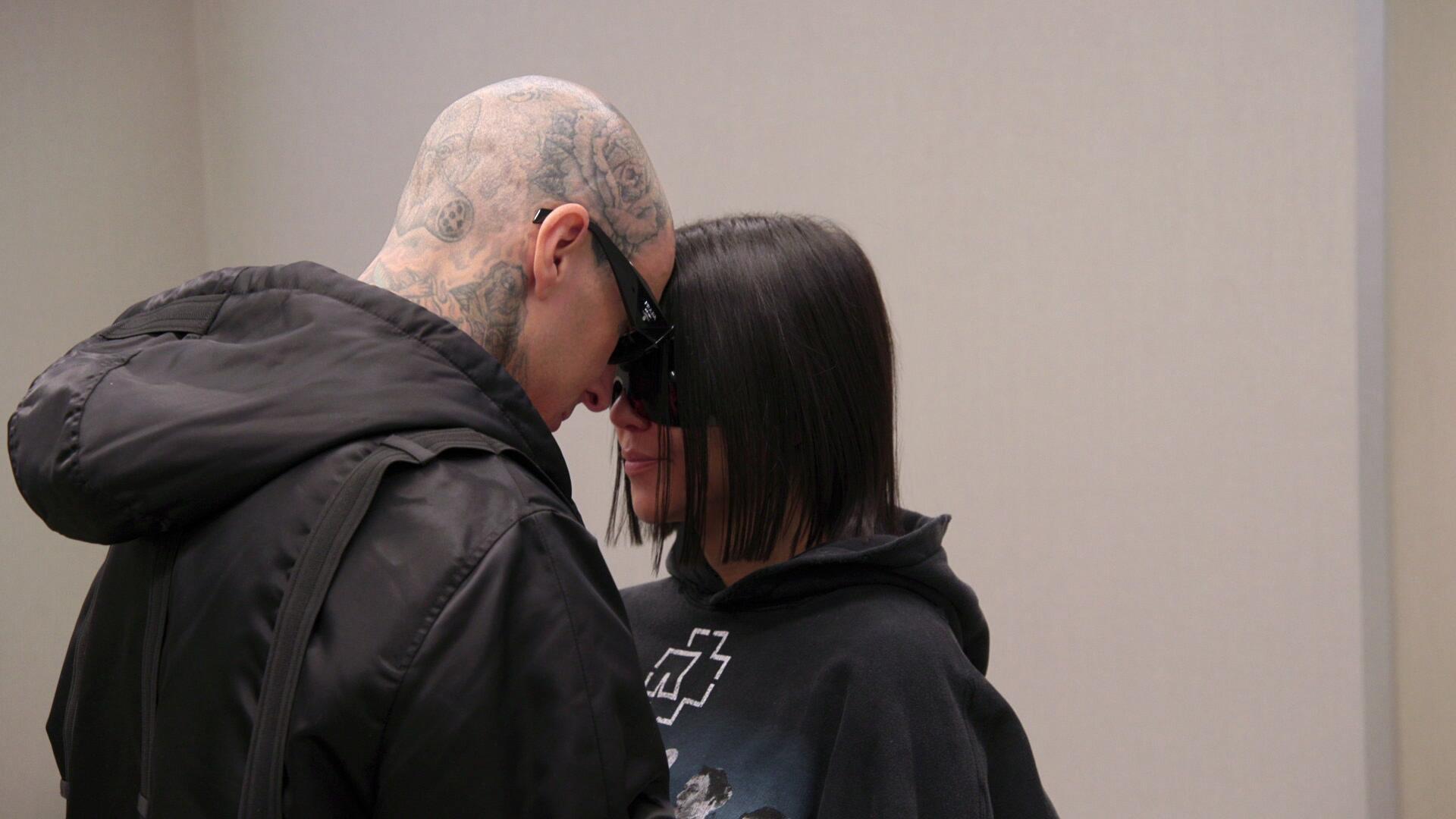 Article continues below advertisement
There was another recent health scare in the Kardashian family.
Unfortunately, fans of the Kardashians have recently been concerned about another family member's health. Just a few weeks after their lavish Dolce & Gabbana wedding ceremony, Travis and Kourtney faced a health scare when the Blink-182 drummer was hospitalized with a "life-threatening pancreatitis," according to an Instagram he posted once he was feeling better.
He explained how — after going in for a routine endoscopy — doctors removed "a very small polyp ... right in a very sensitive area, usually handled by specialists, which unfortunately damaged a critical pancreatic drainage tube." Following "intensive treatment," Travis is doing much better and was photographed on the weekend of July 10 doing one of his favorite activities: making out with Kourtney.
Season 2 of The Kardashians premieres Sept. 22 on Hulu.