Travis Barker Was Recently Hospitalized Due to a Mysterious Health Issue — Is It Serious?
On June 28, 2022, Travis Barker was reportedly taken away in an ambulance with new wife, Kourtney Kardashian, in tow. Why is Travis Barker in the hospital?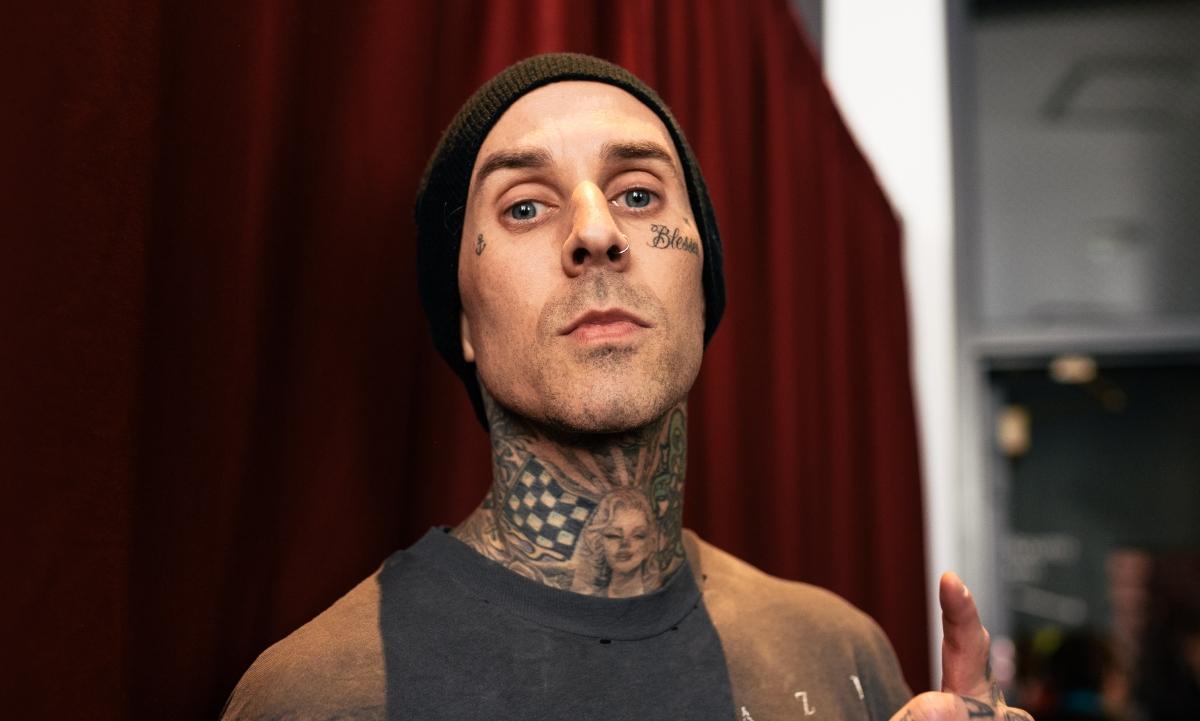 Hulu's The Kardashians has given us an even deeper look into the lives of America's celebrity royal family — some of which included a new health regimen for Travis Barker and Kourtney Kardashian. The recently married couple is trying to have a baby and it looks as if the old-fashioned way needs a little extra help.
Article continues below advertisement
On the show, we've been witness to talks of cleanses as well as other not-so-PG-13 methods that may have been used to increase fertility. So we're not entirely unfamiliar with what's happening in Travis Barker's body, until now. On June 28, 2022, TMZ reported seeing Travis Barker being loaded into an ambulance with Kourtney Kardashian following. What's wrong with Travis Barker and why is he in the hospital? Here's what we know.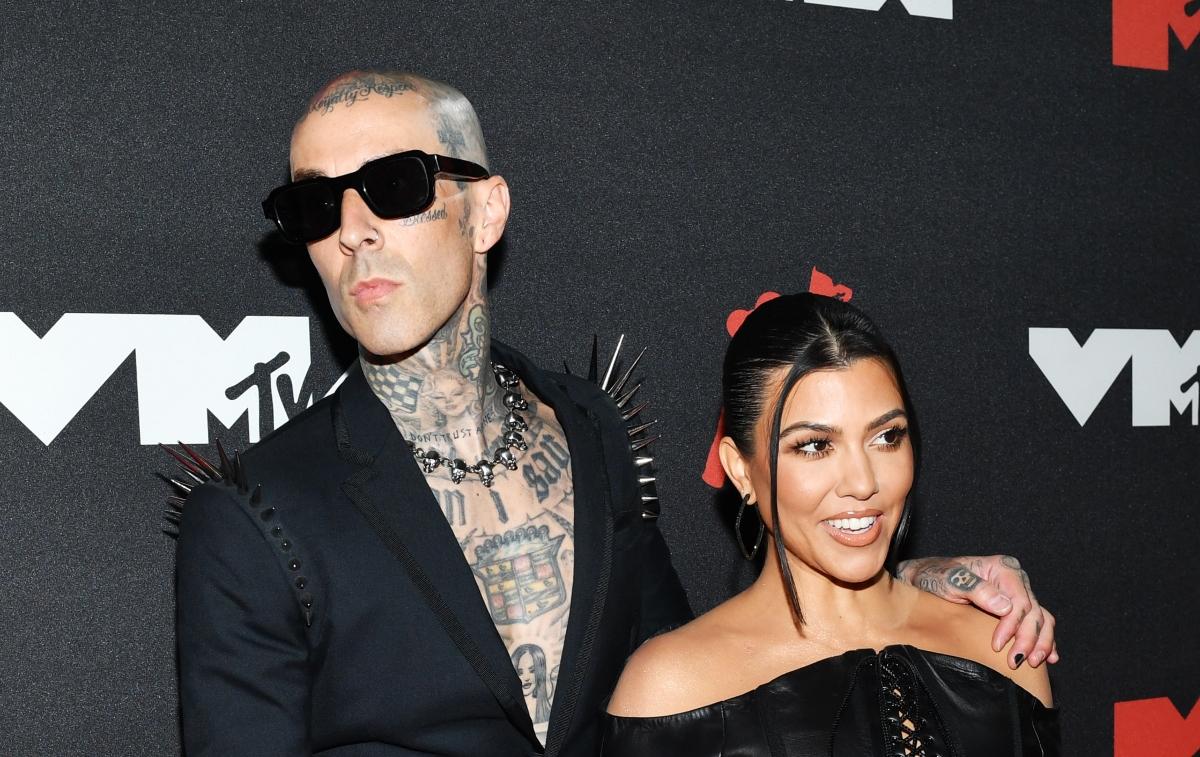 Article continues below advertisement
What's wrong with Travis Barker, and why is he in the hospital?
At 10:45 a.m. PT on June 28, Travis Barker cryptically tweeted, "God save me." A little over five hours later, TMZ would reveal that Travis was being put into an ambulance while Kourtney was at his side. What's particularly worrisome is the call for prayers from Travis Barker's 16-year-old daughter, Alabama Barker, via an Instagram story she posted a little before 5 p.m. PT.
A source close to the family told ET the following day that, "Travis was sick and had intense pain in his abdomen and it really concerned him and Kourtney. They called 911 and he was rushed to the hospital. After speaking with Travis and running several tests, doctors said Travis is suffering from pancreatitis."
Article continues below advertisement
According to the Cleveland Clinic, pancreatitis is quite simply the swelling of one's pancreas. Currently we're not aware of what caused Travis's pancreatitis, but it's typically caused by heavy alcohol use or gallstones. Since Travis Barker is sober, it stands to reason his pancreatitis was gallstones-related. Hopefully this trip to the hospital won't trigger Travis Barker's post-traumatic stress disorder (PTSD).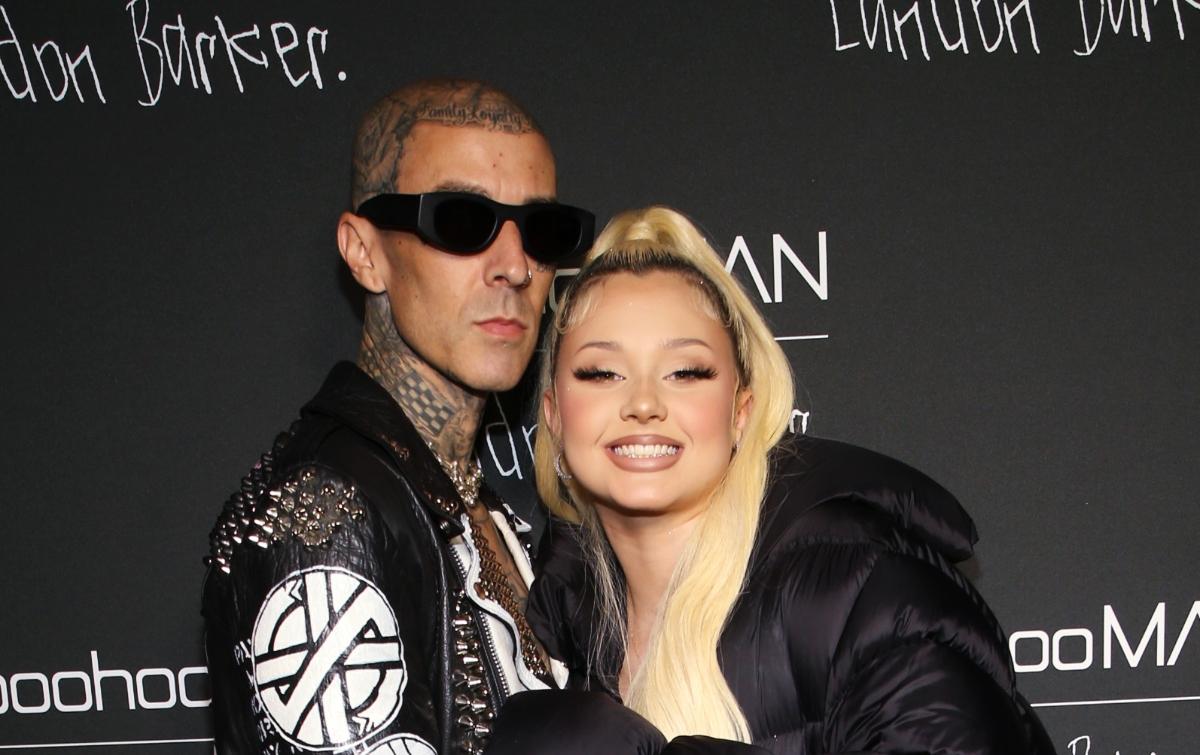 Article continues below advertisement
Travis Barker suffers from PTSD.
In September 2008, Travis Barker played a show in South Carolina alongside his friend and longtime collaborator Adam "DJ AM" Goldstein. After the show, they boarded a private plane with their security guard Charles "Che" Still and assistant Chris Baker. What happened next still follows Travis to this day. The plane's tires blew out as it was attempting to take off. It then crashed into an embankment and immediately burst into flames.
While Travis and Adam were able to escape, sadly Charles and Chris did not make it out alive. Travis's body was engulfed in flames due to the fact that he was covered in jet fuel. It was Adam who would extinguish the flames using his own shirt, but not before Travis suffered 2nd and 3rd degree burns over 65 percent of his body. A year later, Adam would die of a drug overdose while Travis quit entirely.
Article continues below advertisement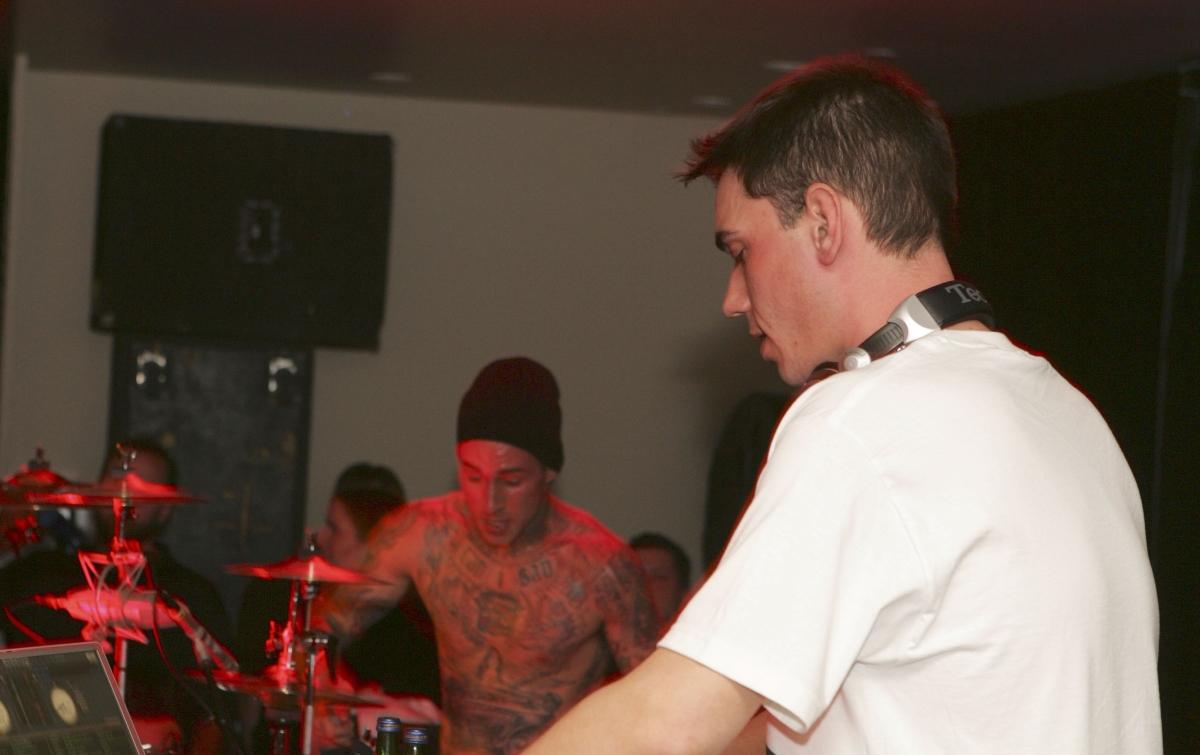 In a June 2021 interview with Men's Health Magazine, Travis spoke candidly about the PTSD he suffered due to that experience. His recovery was anything but easy, enduring "26 surgeries and multiple skin grafts." Immediately after the accident, he had great difficulty sleeping and couldn't bear to look at a plane.
"I was determined it was going to crash, and I just didn't want to see it," he shared.
Article continues below advertisement
While the passage of time has certainly helped, Travis credits a lot of his healing to breath work. A massage therapist suggested Travis try it because, "You may be holding on to some trauma that otherwise you might not be able to get out of your system," she told him. The concept frightened him because it involved a lack of control — something he wasn't very good at.
Article continues below advertisement
However, after giving it a try, Travis experienced something otherworldly.
"It began with a series of breaths. And it's an uncomfortable way to breathe," he explained. "But you actually get into the rhythm of it, where you're not even thinking about it. Your body's shaking."
After giving in, Travis began sobbing and felt an overwhelming connection to his mother. A weight was lifted off of him.
As for Travis's current condition, fans on social media have offered up numerous messages of support. Here's hoping we hear a positive update about his health soon.