Kylie Jenner and Travis Scott Have Unnamed Their Son
Kylie Jenner and Travis Scott have revealed their baby boy is currently sans name. Here's what we know their abrupt change.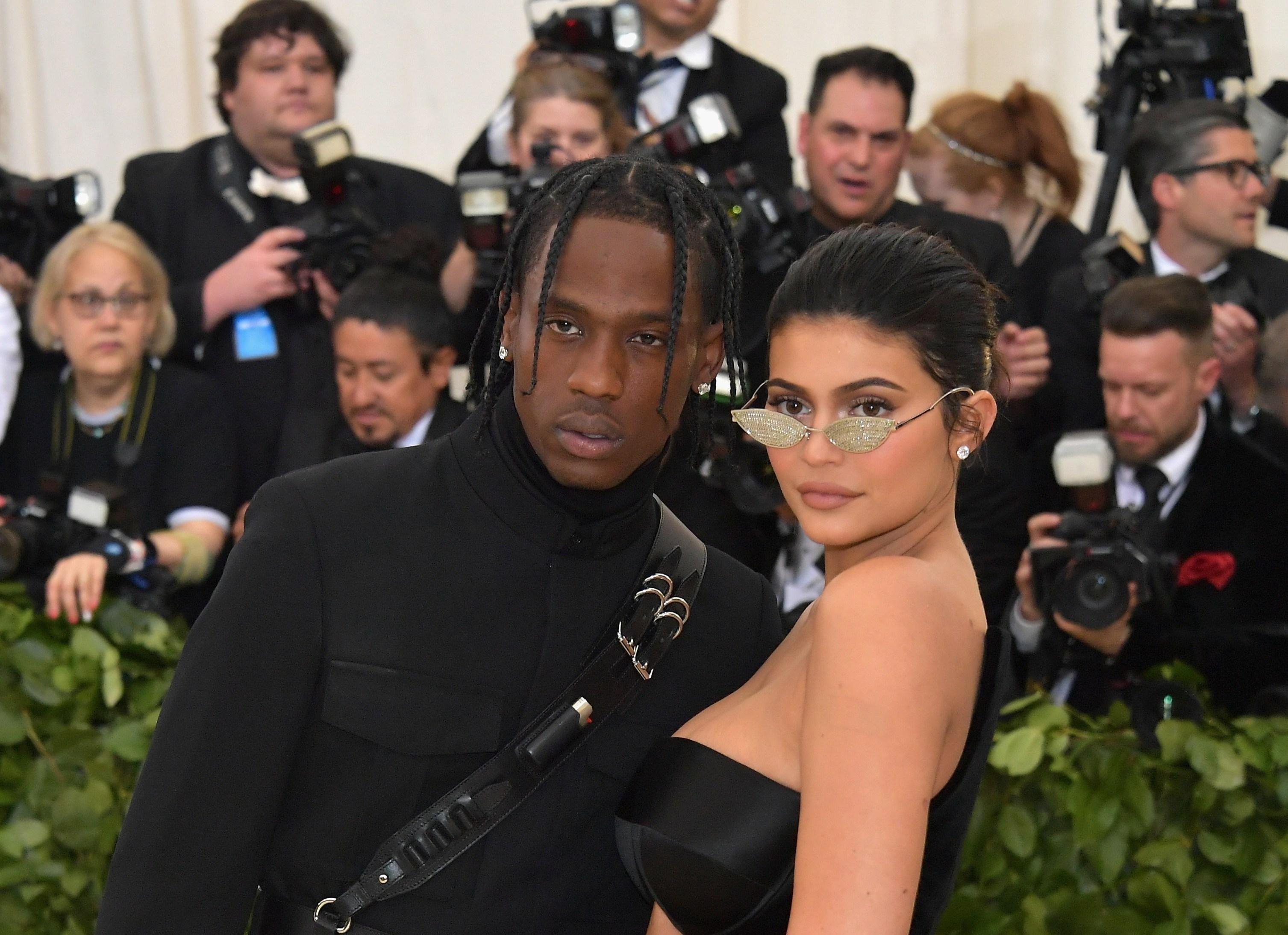 Businesswoman and reality TV star Kylie Jenner is a mother of two. In February 2022, she welcomed a baby boy with on-again, off-again partner Travis Scott, announcing the arrival of the new bundle of joy on Instagram just four days after his birth.
Article continues below advertisement
Kylie shared a black-and-white photo of her 4-year-old daughter Stormi clutching her new little brother's tiny wrist, followed by a blue heart emoji and his birthday, "2/2/22," in the caption. We didn't learn the little cutie's name until Feb. 7, but that name has since changed. Read on for some confusing details!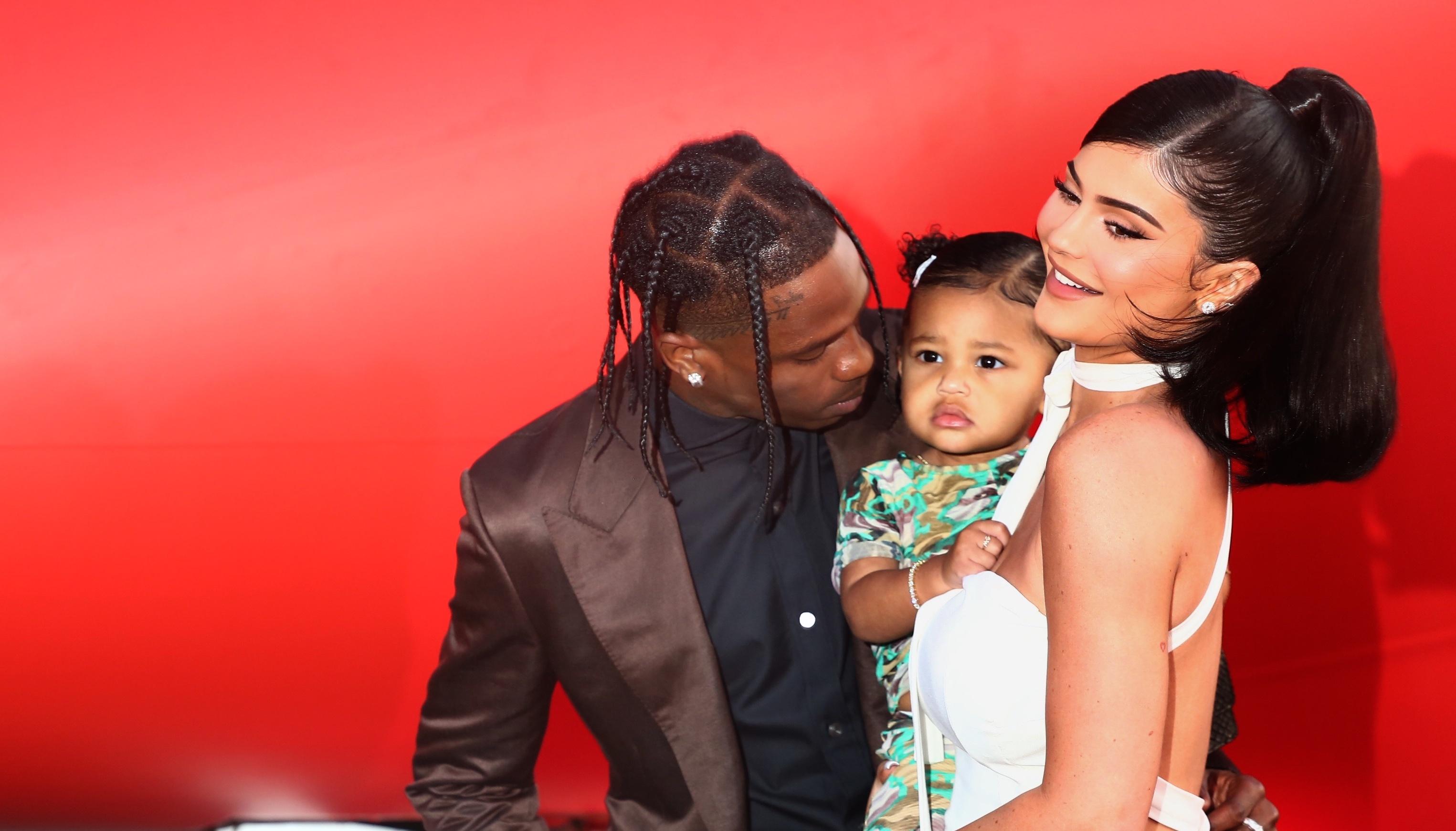 Article continues below advertisement
Kylie Jenner's baby boy was named Wolf Webster.
Obviously, we were all thrilled to read the birth announcement, but fans weren't satisfied until they knew the name of Kylie and Travis's newest bundle of joy. Luckily, they didn't have to wait too long. Kylie took to Instagram to share that they named their son Wolf Webster. A little over a month later, though, on March 21, she returned to Instagram to reveal their son is no longer named Wolf Webster.
In an Instagram story with no photo but some wild all-caps, Kylie "elaborated" on her reason for dropping the name Wolf. Evidently, they just "didn't feel like it was him." "FYI our son's name isn't Wolf anymore," she wrote. "Just wanted to share because I keep seeing Wolf everywhere." She did not reveal what they chose to call him instead.
Article continues below advertisement
Kylie also posted a YouTube video titled, "For Our Son."
Kylie's son may be without a name, but he has a nearly 10-minute long YouTube video devoted to his existence from conception until birth. The video, titled "For Our Son," begins with Kylie's positive pregnancy test. We then see an ultrasound followed by Kris Jenner being told she is once again going to be a grandmother.
Article continues below advertisement
There are a ton of belly shots, some staged and some caught on camera, as well as a few adorable ones of Kylie's daughter Stormi excitedly hugging and kissing her stomach. It's very sweet and easy to get caught up in until you run smack into a very expensive baby shower and you just remember that this world is utterly strange and foreign to most people.
Article continues below advertisement
Speaking of money, we are then treated to the joint birthday party of Stormi and Chicago (Kim Kardashian and Kanye West's daughter) featuring ball pits and blow-up slides with Travis Scott's huge inflated head at the top. And while it's lovely hearing Travis's mother heap praise upon Kylie Jenner as a mom, it's just a lot to take in.
Article continues below advertisement
This video was clearly created for the public, but it almost feels like something that should be for family and friends only. It's more like found footage from an old VHS camcorder that was meant to sit in your family room and be watched on occasion during important events like birthdays or weddings or baby showers.
But despite all the private moments Kylie reveals in the video, we still don't know what she and Travis have chosen to rename their son. Hopefully, she breaks the news soon!