Khloé Kardashian Has Known About Tristan Thompson's Infidelity for Years Now
When exactly did Khloé Kardashian find out about Tristan Thompson cheating on her? Unpacking the messy situation between the two stars.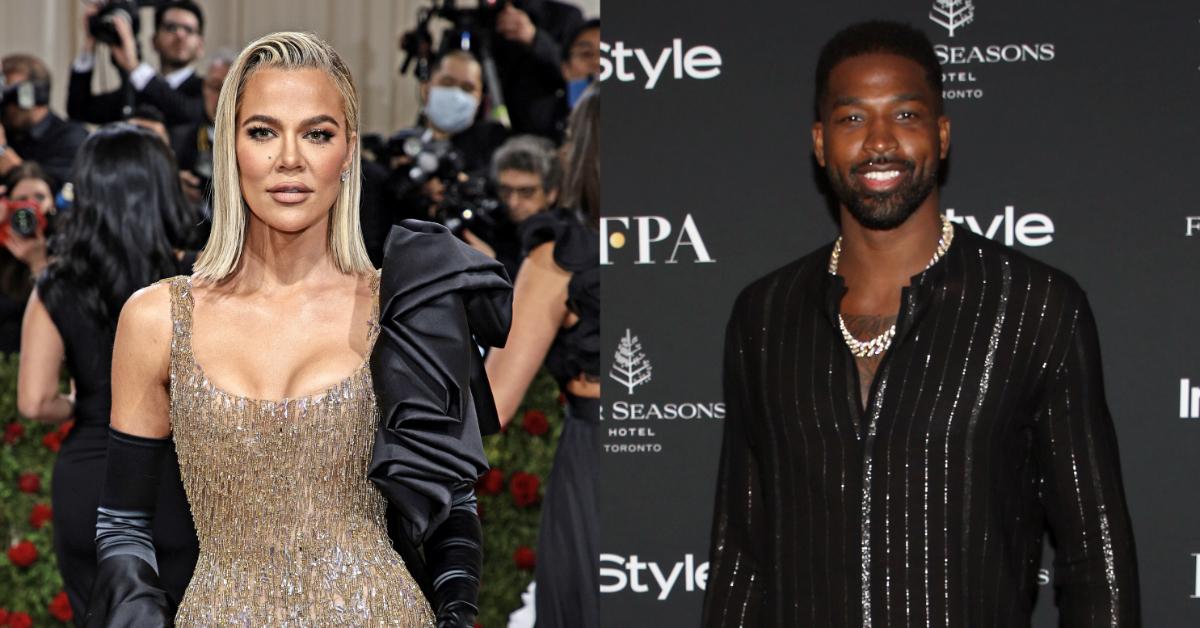 Over the last few years, Tristan Thompson's repeated instances being caught cheating on Khloé Kardashian have become equally as famous as their relationship itself. The basketball star has, for lack of better words, seemed unable to remain faithful to the reality television star, but through it all the two are still inexplicably intertwined. This is exemplified by the recent announcement that Khloé and Tristan are expecting a second child together.
Article continues below advertisement
Clearly there is a whole lot to unpack when it comes to what has gone down over the years between the Kardashians star and Tristan. So, when did Khloé first find out about Tristan cheating on her? Let's take a look back through a few years of romantic strife to find the root cause of all of the couple's issues.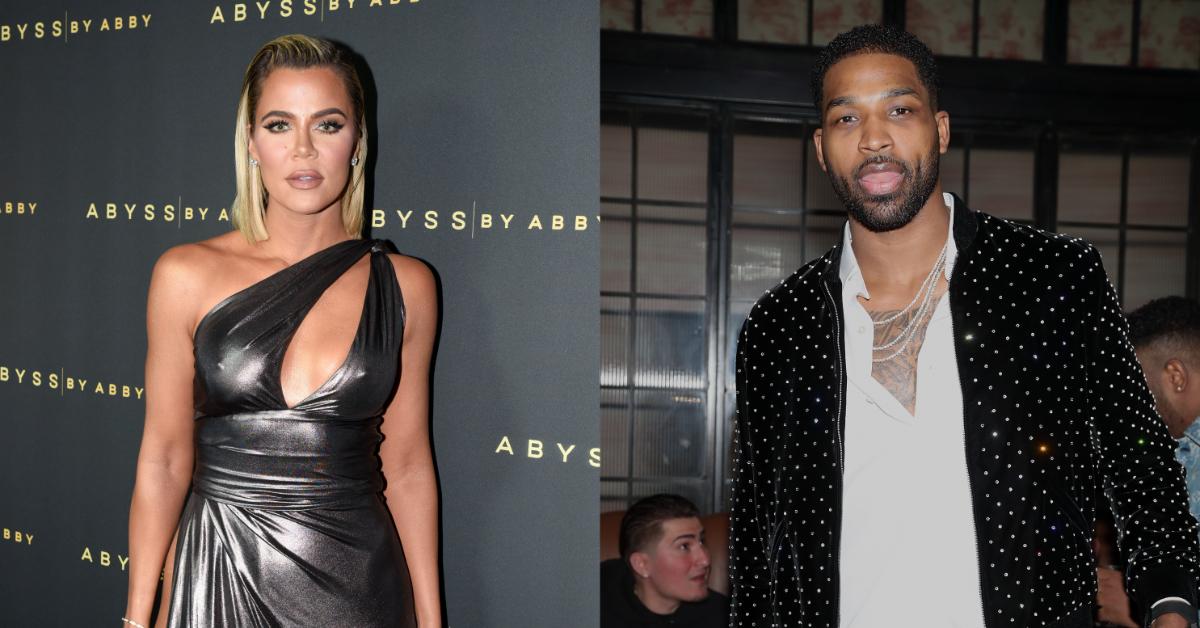 Article continues below advertisement
When did Khloé find out about Tristan cheating on her?
A lot has come out over the last few years about Khloé and Tristan's relationship (or lack thereof), but it appears as though the first public recorded instance of any strife between them was back in 2018. Per the Daily Mail, which reported on the rumors at the time, multiple videos surfaced of the professional athlete getting cozy with an unidentified woman at PH-D Lounge, a rooftop bar in New York City. This occurred only days before Khloé was set to give birth to their daughter True.
The person in the leaked video had their hood up so it was initially difficult to confirm, but the source who submitted the footage to the Daily Mail said that Tristan "was on the table right next to us with a group of friends and some girl who he was obviously making out with all night."
The source added, "It was so obvious. They were there when I got there and they were part of a big group of friends. They were talking and being around each other all night. He was texting and talking on the phone and she was obviously looking over his shoulder. Everybody knew who he was. We talked about it and everybody watched them make out several times. I have obviously seen him before and people around me were like, 'That's Tristan Thompson.' I have seen him on TV."
Article continues below advertisement
The Kardashian family rallied around Khloé when the videos of Tristan leaked.
In a later episode of Keeping Up With the Kardashians, fans are able to see exactly what went down among the family the day that the footage of Tristan allegedly cheating leaked.
"There's video of Tristan making out with a girl last night," Kim Kardashian explains to her family in the episode. "I know, Khloé's gonna die."
Article continues below advertisement
Then, Kylie Jenner admits to being the one who broke the news to Khloé.
"No one had the courage to tell Khloe 'cause we knew she was days away from giving birth, we didn't want to stress her out, but we knew it was the right thing to do," the beauty mogul says on the show. "So, I'm the one that told Khloé. I didn't want to hurt her feelings, but I felt like she should hear from one of us versus on the internet."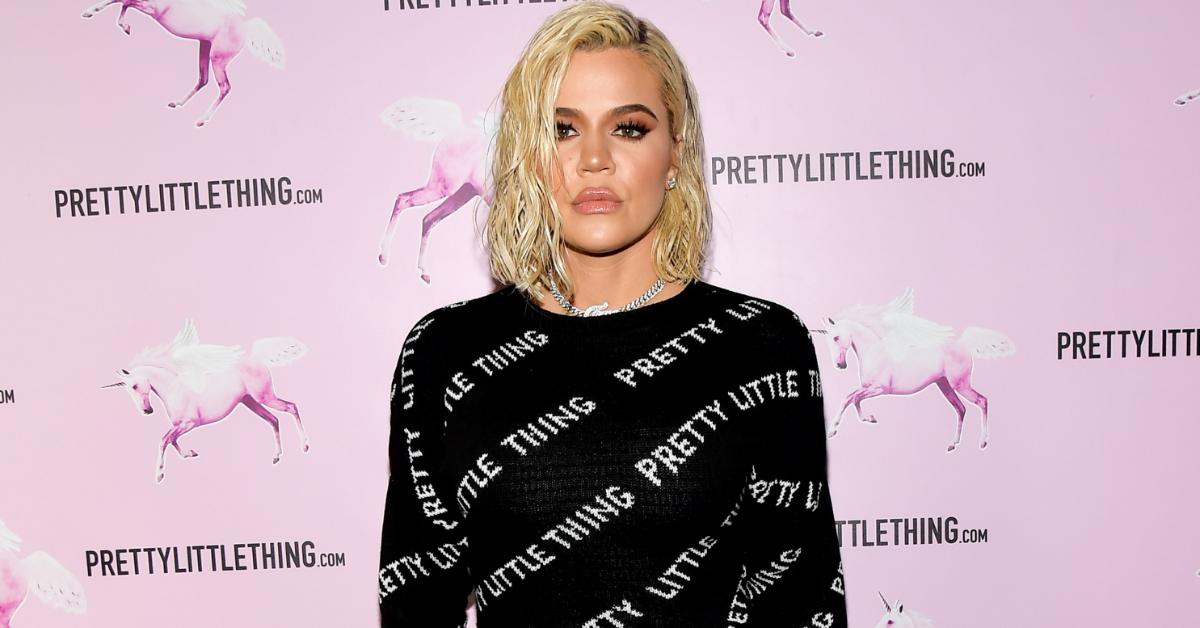 Article continues below advertisement
Despite Khloé's immediate attempts to get out of Cleveland (where she was staying at the time) and away from Tristan, it's clear now that the couple's troubled romantic history only just began in that instance.
In the time that followed, the couple reconciled multiple times, but Tristan was accused of cheating on Khloé on three other separate occasions (including with Kylie's friend Jordyn Woods) and even faced a paternity suit that proved he was the father of a young boy with his personal trainer Maralee Nichols. Talk about trouble in paradise!
Tristan may not be dating Khloé as of the time of writing, but the two are expecting another child together. It goes without saying that the saga of their relationship is still far from over.
A source recently told People: "The baby was conceived via surrogate before it was revealed to Khloe and the public that Tristan was having a baby with someone else [Maralee] in December [2021]."
Khloé and Tristan — who split in January 2022 — share daughter their daughter True (born in April 2018), while Tristan has a daughter named Prince (born December 2016) from a previous relationship with Jordan Craig. Maralee gave birth to her and Tristan's son Theo in December 2021.
Fans curious to check out all of the latest happenings in the Kardashian family world can check out Season 1 of The Kardashians streaming exclusively on Hulu. Season 2 premieres on Sept. 22, 2022.