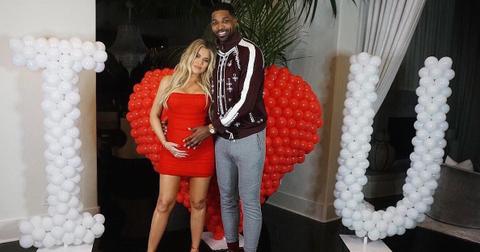 No, Khloé Kardashian Is Not Back Together With Baby Daddy Tristan Thompson
By Shannon Raphael

Updated
Remember when Tristan Thompson was caught cheating on Khloé Kardashian right before she gave birth to their daughter, True Thompson, in 2018?
And remember when the NBA player did her dirty again and was caught getting too close to Kylie Jenner's BFF, Jordyn Woods?
So does Khloé. Despite Tristan's attempts to win her back — he has sent her bouquets of flowers, called her relentlessly, and even gifted her an "engagement" ring — the KUWTK star has not given Tristan another chance.
However, some fans are convinced that the couple might be close to reconciliation.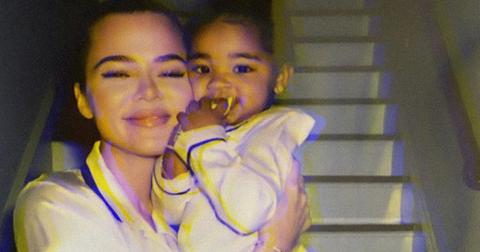 So, are Khloé and Tristan back together?
Not officially, but the Cleveland Cavalier player has been taking advantage of his time off and spending more time with his daughter... and Khloé.
"Khloé is taking the quarantine very seriously and is staying home with True. There are no playdates or family time other than with Tristan," a source told E! News. "He is regularly over at Khloé's house and stays in contact with them when he's not."
"However, the inside made it clear that Khloé and Tristan are NOT together. "They are co-parenting and giving True an opportunity to have both parents in her life at the same time," the source explained.
Khloé recently mentioned Tristan in an Instagram post with True, writing, "The only thing I need you to remember is how much your daddy and I love you!"
We are just glad that Khloé and Tristan are able to put their differences aside for their daughter.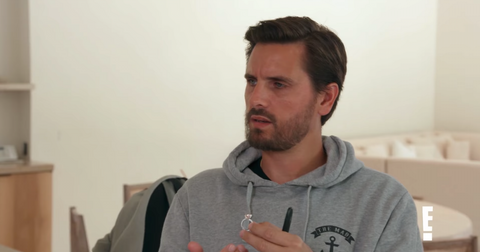 Tristan tried to win Khloé back with a huge diamond ring last year — but it didn't work.
During the October 20 episode of KUWTK, Khloé revealed that her ex got her a very specific piece of jewelry.
"Look at what Tristan gave me last night," Khloé told her besties, twins Malika and Khadijah Haqq, on the reality series. "A pink diamond."
Malika and Khadijah's shocked faces are basically a representation of the fans' reaction. Khloé also shows her brother-in-law Scott Disick the new bling, and Scott tells it like it is.
"It looks fully like an engagement ring," Scott replied, which prompted Khloé to exclaim, "Nope, No!"
This certainly isn't the first time Tristan has tried to buy back Khloé's love.
Tristan bought the reality star a Porsche with an estimated value of a half a million dollars back in September.
He's also been leaving some suggestive comments on some of her Instagram posts lately, like "Perfection," and "The sun is shining bright on a beautiful diamond."
However, Khloé has remained adamant that she is single, and that she has no desire to rush into another relationship.
She noted she's content with raising True and keeps things cordial with Tristan so they can have a functional co-parenting relationship. Sorry, Tristan.
Her older sister Kim Kardashian seems to be getting the "let bygones be bygones" memo and invited Tristan to join her for dinner while in New York City.
She explained her rationale on the show, telling Khloé that she knows "what Tristan did was obviously not right ... but I also know that that's True's dad. I think forgiveness is the best way."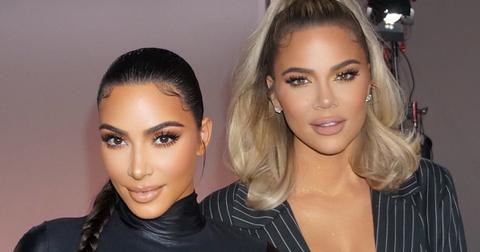 Khloé agreed, adding, "No, I think what you're doing is a nice thing. I think it's beyond generous of you that you invited him."
Beyond is right. Watch new episodes of Keeping Up With the Kardashians Thursdays at 8 p.m. EST on E!.