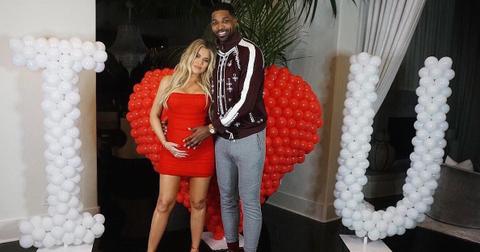 Tristan Thompson Gave Khloé Kardashian an Engagement Ring After Publicly Cheating — Twice
By Shannon Raphael
Just when we thought Tristan Thompson couldn't play more mind games on his ex-girlfriend and second baby mama, Khloé Kardashian, he managed to top his egregious behavior. The professional basketball player publicly cheated on Khloé twice: once while she was days away from giving birth to True Thompson, and another time with Jordyn Woods, one of the closest outsiders to the KarJenner family.
After the cheating scandals, Tristan followed the groveling rule book. He sent Khloé countless bouquets of flowers, he called her relentlessly, and he even made public proclamations of love for her birthday and for Mother's Day. Now, fans are wondering if Khloé and Tristan are back together after a teaser trailer for Keeping Up with the Kardashians showed the reality star getting an engagement ring from her ex.
In news we hope can't possibly be true, is it possible the two have reunited?
Are Khloé and Tristan back together?
After the cheating scandals and Khloé proclaiming that Tristan exhibits some sociopathic behavior, there's no way she took him back, right? In the teaser trailer for the October 20 episode, Khloé admits her ex got her a very specific piece of jewelry.
"Look at what Tristan gave me last night," Khloé tells her besties, twins Malika and Khadijah Haqq. "A pink diamond."
Malika and Khadijah's shocked faces are basically a representation of the fans' reaction.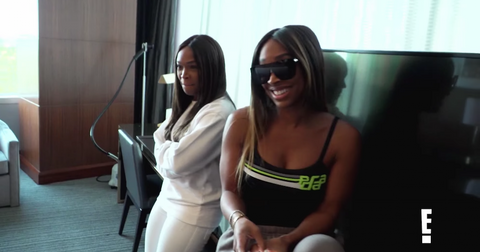 Khloé is also seen showing Scott the new bling in the trailer, and Scott tells her like it is.
"It looks fully like an engagement ring," Scott replies.
"Nope, No!" Khloé then exclaims.
Based on this reaction, we can assume Khloé did not take Tristan's ring as a sign of an engagement, and since she hasn't been seen wearing it in public, there's also a chance she returned it (though we'd probably keep it considering what he's put her through).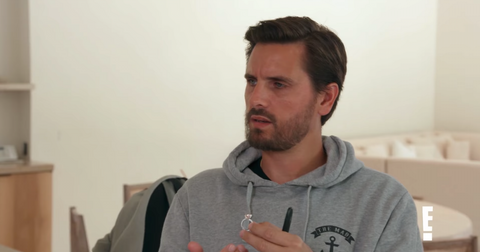 This certainly isn't the first time Tristan has tried to buy back Khloé's love. He bought the reality star a Porsche with an estimated value of a half a million dollars back in September. He's also been leaving some suggestive comments on some of her Instagram posts lately, like "Perfection," and "The sun is shining bright on a beautiful diamond."
Khloé has recently confirmed she is single, and she has no desire to rush into another relationship. She noted she's content with raising True, and keeps things cordial with Tristan so they can have a functional co-parenting relationship. Clearly, Tristan is taking Khloé's niceness as an open door back into their relationship.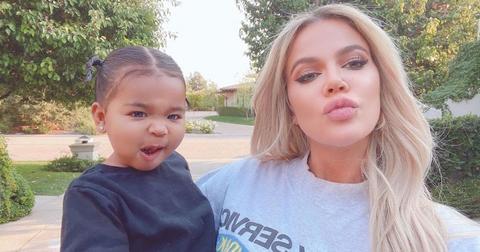 One of Khloé's sisters might be reconciling with an ex, though.
The most recently announced KarJenner split was between Kylie and Travis Scott, but it appears they might not be broken up for long. E! News — who usually has the insider Kardashian news, since KUWTK airs on E! — recently reported a reconciliation between Travis and Kylie is bound to happen.
"They both know it's inevitable, they just needed some breathing room to work out a few of their issues. They want to make it work and have both expressed they miss each other and are still in love with one another," a family insider shared.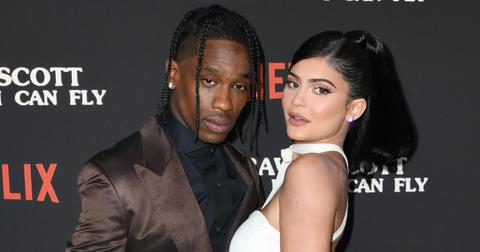 Like Khloé and Tristan, Kylie's main priority is making sure she and Travis can co-parent Stormi well.
Travis posted an Instagram story of Stormi dancing to his song, "Highest in the Room," which was released on October 4. A woman's voice can be heard in the background of the video, and fans think this voice belongs to Kylie.
Though Kylie could have simply sent the video for Travis to post, some fans think the couple is already back together. But, the voice also might not be Kylie's.
Kylie also dressed her daughter in a Travis Scott shirt in a video she posted on Instagram on October 4. Some people are thinking this is a sign the parents are reuniting or at least remain on good terms.
With the ever-evolving KarJenner's relationship statuses, it proves the title of their show is apropos.
Keeping Up with the Kardashians airs on Sundays at 9 P.M. on E!