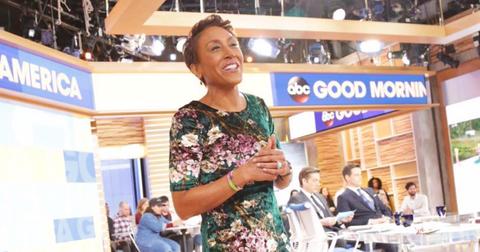 Robin Roberts Is Working on a Lot of Projects in Addition to 'Good Morning America'
By Pippa Raga
The documentary premieres Wednesday, Oct. 23 and has many viewers wondering whether Robin Roberts is still on GMA, or if she left the morning program altogether.
Keep reading to find out what's going on with Robin Roberts, and where she is today.
Is Robin Roberts still on Good Morning America?
Never fear, Good Morning America fans. Robin might be narrating the American version of Harry & Meghan: An African Journey, which also airs on GMA's network of ABC — but she doesn't show any signs of leaving the beloved morning show.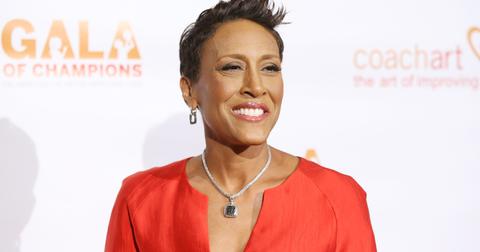 While Robin enjoys traveling, and has spent some weekends away from her home base in New York to visit Tulum and Boston this October, she has spent weekdays on Good Morning America. This month alone, she's sat down with the likes of Alec Baldwin, Michelle Pfeiffer, and Lupita Nyongo.
Follow Robin's #ThriverThursday web series.
Though she's managed to beat two life-threatening illnesses in her 58 years of age, Robin Roberts is no fan of being labeled a "survivor." "I'm not crazy about the word survivor," she says. "I say we are thriving and believe we are thrivers."
In 2012, the Good Morning America anchor underwent a bone marrow transplant to treat Myelodysplastic Syndrome. "I had a choice," she writes on Thriver Thursday's page, "let my illnesses define me and give into my difficult circumstances, or embrace my experience as a 'rebirth.' I refused to look back and only looked forward. Like many others, I chose to thrive, not just survive."
That drive is what led her to create Thriver Thursdays, a "social initiative" that spotlights thrivers like herself. "People who persevere, achieve their goals and even surpass them despite life-altering circumstances. It's everything from people who have experienced a catastrophic diagnosis, unexpected loss, unemployment, divorce, or personal betrayal. These are people who were faced with a choice and they chose to thrive."
Who is Robin Roberts' partner?
Robin came out back in 2013, after having previously spoken candidly about her health struggles, but never about her dating life. "I am grateful for my entire family, my long time girlfriend, Amber Laign, 44, and friends as we prepare to celebrate a glorious new year together," she said on social media at the time.
Amber and Robin have been dating since around 2005 and now that their relationship is public, Robin doesn't miss an opportunity to gush adorably about her love on Instagram. "Happy Birthday to my Sweet Amber!!" she posted on her page Sept. 5. "What a blessing that she came into the world on this day. I'm grateful that this amazing woman has brought into my world unconditional love, compassion, adventure and such joy!"