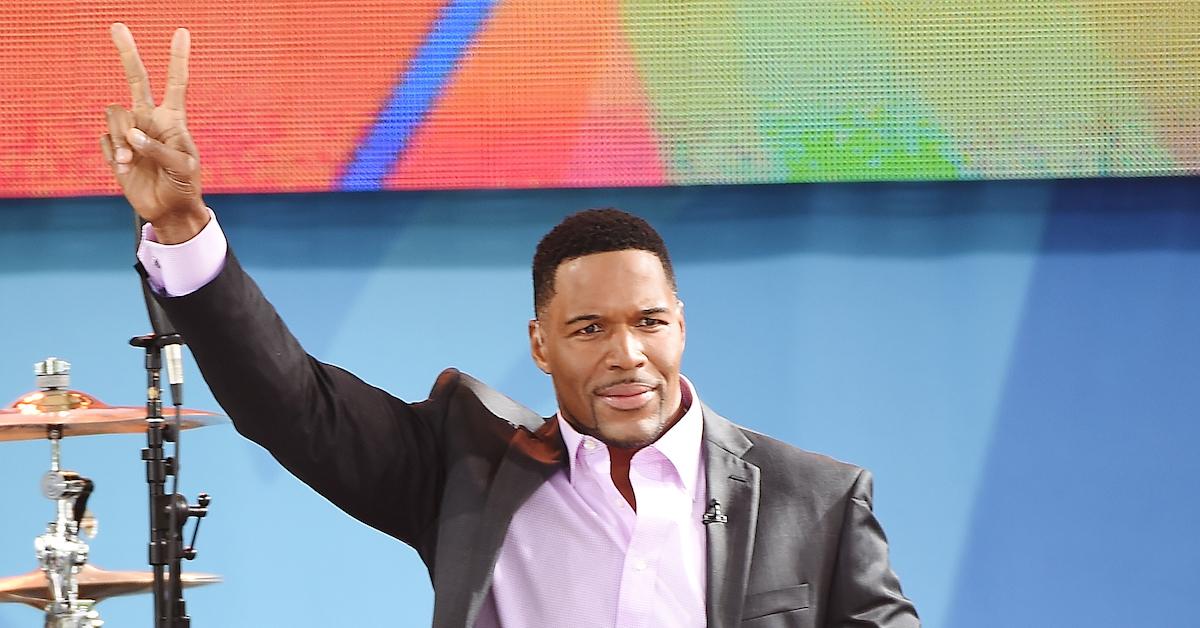 Where Exactly Has Michael Strahan Been on 'GMA'?
Michael Strahan never stays in one place for long. The former NFL player infamously left his high-rated gig on Live! with Kelly and Michael to work at Good Morning America full-time in 2016.
In the years since he became a staple on the popular morning series, the 49-year-old has sporadically been absent from the co-anchor table.
While his commitment to Strahan, Sara and Keke shifted his role to a later hour, he's now in and out of the studio due to the ongoing coronavirus pandemic.
Why is Michael Strahan not on Good Morning America? The TV personality featured a new room in his home in recent posts, leading some to wonder where exactly he is.
Article continues below advertisement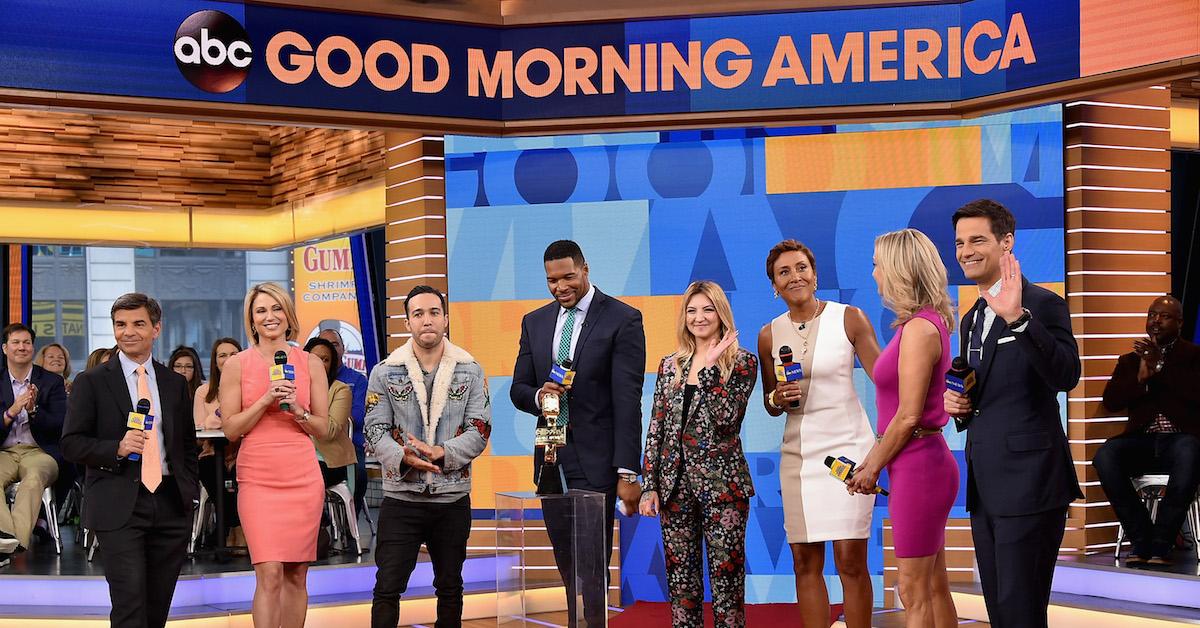 Why is Michael Strahan not on 'GMA'?
While Michael's past absences may have been explained by his other hosting duties, the former NFL star is currently on another hiatus from the morning show.
Though he had been going in to the studio to film GMA, Michael has been at home off-and-on for quite some time.
He's been filming segments for other projects remotely, but his co-hosts haven't discussed his whereabouts.
Article continues below advertisement
Like many other TV personalities who film from a designated home office or a makeshift studio, Michael often featured the same room in his remote GMA appearances.
When he showcased a different room in his home in a March 29 Instagram post, many fans were surprised. Some wondered if he had moved, or if he was filming projects from a new location.
But, it appears as if the athlete was simply just filming from the study in his Upper West Side residence.
Everyone needs a change of scenery from time to time, and that includes those who are appearing on TV from their homes.
Article continues below advertisement
Michael Strahan previously battled COVID-19 in January of 2021.
During the week of Jan. 25, Michael stopped appearing on GMA altogether, much to the surprise of avid viewers.
A few days later TMZ broke the news that Michael had tested positive for COVID-19.
According to sources close to Michael, he found out that he had been exposed to the deadly virus on Jan. 23. He began to quarantine while he awaited his own test results, and after he found out that he tested positive.
Article continues below advertisement
They also stated that he was not experiencing any symptoms.
Less than a day after TMZ broke the story, the news was confirmed by Michael's own colleagues on the air.
"We know that you have noticed that Michael has not been with us here this week," Robin Roberts shared on the Jan. 28 broadcast. "He wanted us to let you know that he has tested positive for COVID. He's at home quarantining right now."
Article continues below advertisement
Michael's other co-host, George Stephanopoulos, who also battled COVID-19, discussed how Michael was feeling.
"So many of you have asked about him, reached out about him. He says thank you for the concern, [he's] very grateful for that, and the well-wishes," George said. "He's also feeling well and looking forward to being back here shortly."
The former White House Communications Director then attempted to assuage any viewer concern regarding the health of the rest of the GMA staff.
"You should also know that all of us here, both in front of the camera and behind the scenes, have been cleared by Disney to be here after contact tracing following CDC guidelines," he added.
Robin noted that she had been in touch with Michael since he tested positive, and that his dog, Enzo, was keeping him company.
About a week after Michael 's diagnosis was made public, he appeared remotely on GMA to discuss how he was feeling.
Article continues below advertisement
After confirming that he was "doing well," Michael hinted at the struggles he faced while battling the virus.
"You don't want COVID," he told his co-hosts on Feb. 3.
At the time, he said that he was eager to get back to the studio because he was going stir crazy in his home.
His role on 'GMA' has shifted multiple times over the years.
The father of four has been one of the featured co-hosts on the long-running morning news show since 2016. In 2018, he began co-hosting a spinoff series with Sara Haines.
The spinoff — originally titled GMA Day before it was rebranded as Strahan and Sara — replaced the cooking-themed talk show The Chew, which ended in 2018 after seven seasons.
Article continues below advertisement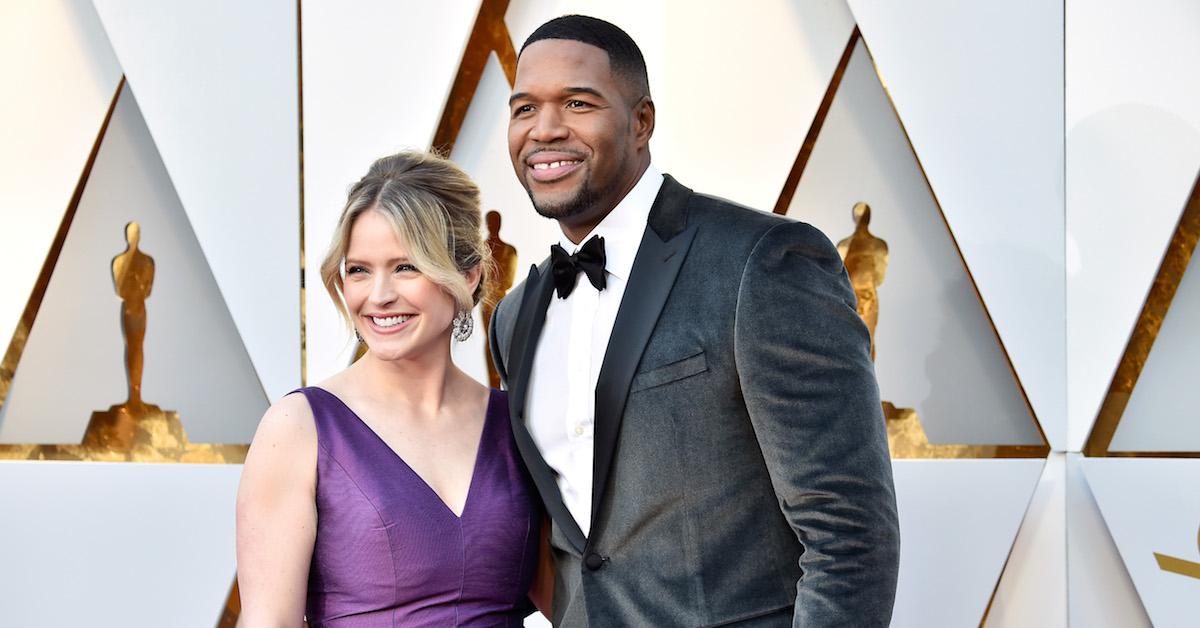 In August of 2019, Keke Palmer joined the show full-time after filling in for Sara Haines while she was on maternity leave. The show was, once again, renamed to Strahan, Sara & Keke.
Article continues below advertisement
When discussing the program's premise, Michael explained, "You probably need to be taken away from some of the more serious things out there, and I think this is really it… [It's] very fun. It's a show that is inspiring at times."
Though the show had a loyal audience, it was ultimately taken off the air at the beginning of the pandemic, in March of 2020.
The best way to prevent contracting or spreading the coronavirus is with thorough hand washing and social distancing. If you feel you may be experiencing symptoms of the coronavirus, which include persistent cough (usually dry), fever, shortness of breath, and fatigue, please call your doctor before going to get tested. For comprehensive resources and updates, visit the CDC website. If you are experiencing anxiety about the virus, seek out mental health support from your provider or visit NAMI.org.