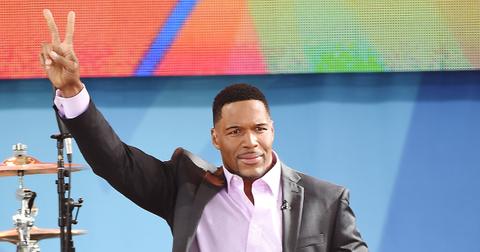 Michael Strahan Is Still on 'GMA' — Just In a Different Time Slot
By Allison Cacich
Michael Strahan never stays in one place for long. The former NFL player infamously left his high-rated gig on Live! with Kelly and Michael to work at Good Morning America full-time in 2016. But recently, the 47-year-old has been absent from the co-anchor table.
Did Michael get fired from the ABC program? Has he changed career paths once again? Scroll down for details about the Daytime Emmy winner's current job status.
Why is Michael Strahan not on GMA?
Though the father-of-four is still listed as a co-anchor alongside Robin Roberts and George Stephanopoulos, he's been busy hosting GMA's third hour with correspondent Sara Haines since September 2018.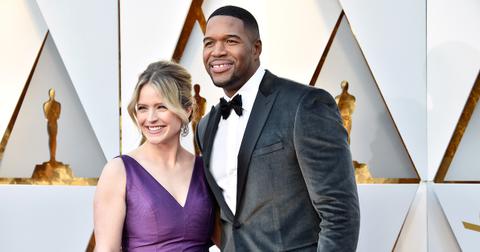 The spinoff — originally titled GMA Day before it was rebranded as Strahan and Sara — replaced the cooking-themed talk show The Chew, which ended last year after seven seasons.
When discussing the new program's premise, Michael explained, "You probably need to be taken away from some of the more serious things out there, and I think this is really it… [It's] very fun. It's a show that is inspiring at times."
Did Michael Strahan leave GMA permanently?
The Houston-born athlete may be missing from the anchor desk more often than not at the moment, but we theorize that he won't be gone for long. Michael, like many TV personalities, is used to pulling double duty in the hosting department.
Less than two years into his stint on Live! with Kelly and Michael, the Super Bowl champ became a regular contributor on GMA, juggling the two shows before choosing to focus on the latter exclusively.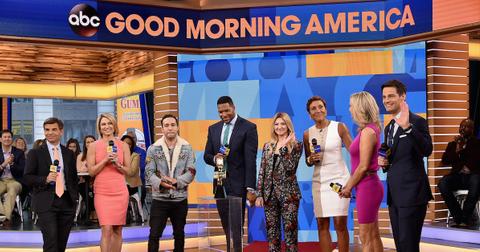 Given that Strahan and Sara is an offshoot of GMA, expect to see the Pro Football Hall of Famer pop up during multiple hours of the broadcast.
Where is Michael Strahan right now?
In most of the country, Strahan and Sara airs at 1 p.m. ET. If you live in the Central Time Zone, check your local listings as the show could air anytime between 11 a.m. and 2 p.m. based on affiliate programming.
As for his personal life, the drama between Michael and his former co-host, Kelly Ripa, was recently reignited after the Fox football analyst admitted that he hasn't spoken to the mother-of-three in a long time.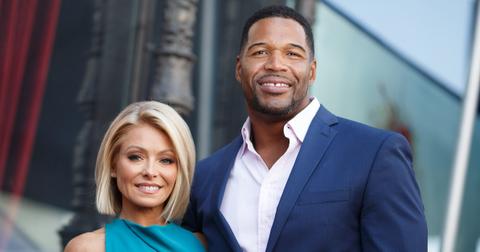 "I learned through all that went down with that, you can't convince people to like you," he shared in an interview with Time magazine.
Though the duo's relationship disintegrated quickly, even by Hollywood standards, Michael relishes the healthy balance between work and fatherhood that he enjoys as part of the GMA team.
"The best part about being a father is being a father," he told Footwear News in 2017. "That's you — you have a kid and that is a piece of you, and everything they learn — for the most part — comes from you and the way that you teach them.
"And just to see them grow and become adults and the conversations — it is the most fulfilling thing that you can ever do in your life," he continued. "It's better than any accomplishment you can ever have from work. Being a father is the thing that makes you go home and just be happy to be there."
Maybe one of these days we'll see Michael's kiddos make an appearance on his program!