Michael Strahan is on television every day thanks to his hit talk show Strahan and Sara. That said, it makes sense that fans have pressing questions about his personal life... especially his love life. Specifically, viewers want to know: Who is Michael Strahan dating? Scroll down for everything we know about his current romances!
Article continues below advertisement
Who is Michael Strahan dating? 
One thing about the 47-year-old former football star is that he is quite hush-hush about his romances (he's not one for PDA on Instagram, that's for sure). Back in 2016, it was reported that he was seeing Kayla Quick, who was in her 20s when they first started dating, which would make her 20 years younger than the athlete.
They were spotted out on dates together during several occasions from 2016 until 2018, but there hasn't been much buzz about their relationship this year, so it's unclear if they're still together.
Article continues below advertisement
The only issue? His relationship with Kayla received quite a lot of backlash when it was revealed that she has a criminal background. According to police records, she has been arrested in the past for disorderly conduct and grand theft. Yikes...
Article continues below advertisement
Has Michael Strahan been married before?
Yes. Michael has been married twice. He first married interior designer Wanda Hutchins back in 1992 in Germany. 
Their marriage lasted just four years, as they called it quits in 1996. The reason why was kept on the down-low for years, but Wanda eventually revealed that it was because they were so young when they got married (Michael was just 21 when they said "I do").
Michael then married for a second time in 1999 to Jean Muggli, but the marriage only lasted until 2006. So, why did they split? Jean claimed that physical assault and Michael being gay was the reason they ended it.
Her striking allegations against the TV personality forced Michael's first wife, Wanda, to stick up for him during that time as his name was dragged through the mud.
Article continues below advertisement
Does Michael Strahan have kids?
Yes. In fact, Michael is a proud dad to four children, and despite his divorces, co-parenting doesn't seem to be a problem for him. He welcomed his daughter Tanita, now 27, in 1992, and son Michael Jr., now 24, in 1995.
While married to Jean, Michael became a dad to twin daughters, Isabella and Sophia, now 14, in 2004.
Michael often shares photos of his kids on Instagram, and by the looks of the pics, he's a great dad!
Article continues below advertisement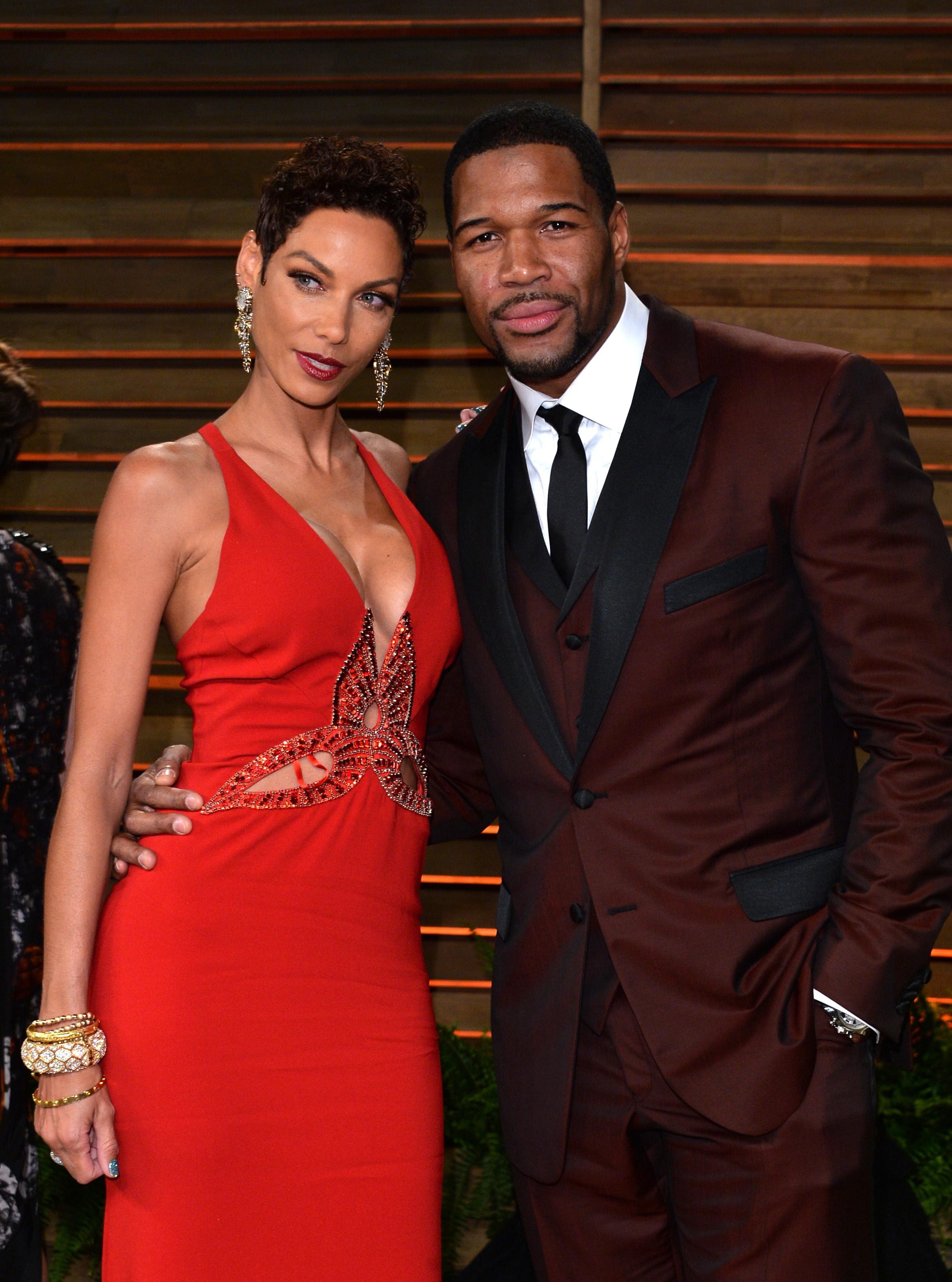 Was Michael Strahan ever engaged?
Aside from being engaged to his two ex-wives, Michael nearly married Nicole Mitchell, who is the ex-wife of actor and comedian Eddie Murphy, after five years of dating, but they eventually called it off.
The very public breakup happened after allegations surfaced that he was cheating on her. But despite all the drama, Nicole had nothing but positive things to say about Michael shortly after their split. "We will always be friends," she said at the time. 
So yes, Michael has had his fair share of ups and downs when it comes to love, but if he's currently single, let's just say we're available!