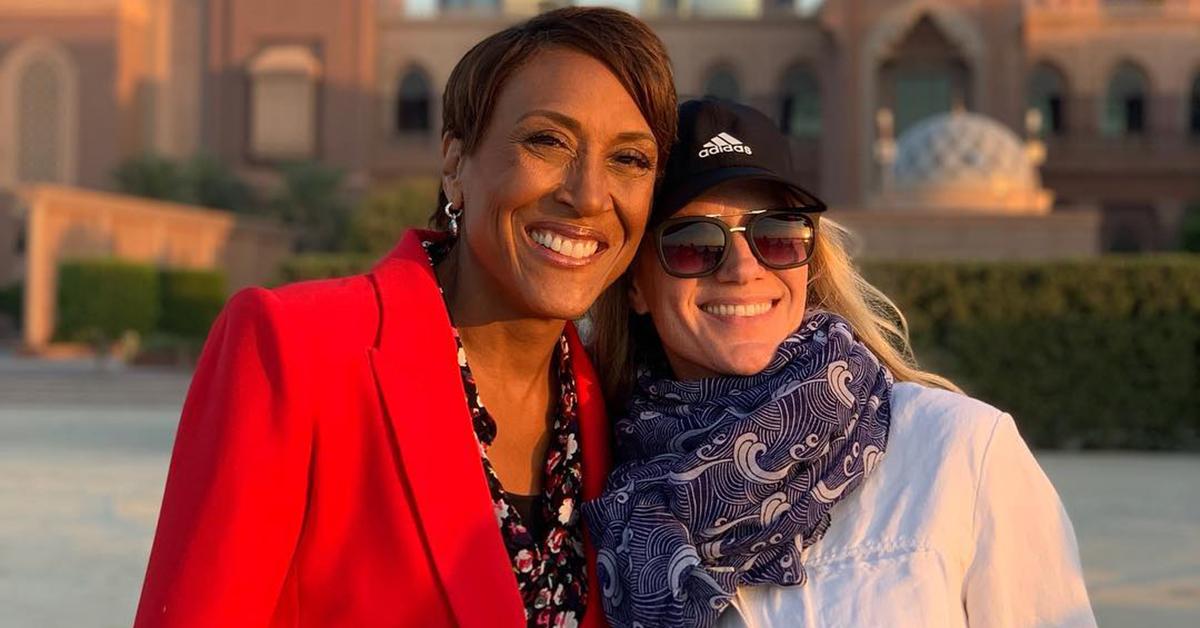 'Good Morning America' Anchor Robin Roberts Is Happily Dating Amber Laign
By Nakeisha Campbell

Apr. 2 2020, Updated 1:01 p.m. ET
On Dec. 29, 2013, Good Morning America co-anchor Robin Roberts announced to the world that she was in a long-term relationship with her partner, Amber Laign. And now, nearly a decade later, the lovebirds are still together and happier than ever. But have they secretly exchanged vows? And if not, will they be taking a trip down the aisle in the near future? Better yet, have they ever talked about this publicly? Here's what we know so far.
Article continues below advertisement
First off, who is Amber Laign?
Amber, who studied at The Swedish Institute of Health Sciences, is a licensed massage therapist from the San Francisco Bay area and she specializes in chronic pain. She's also the co-founder of Plant Juice Oils, a company that, according to her LinkedIn, makes an "optimized formulation of CBD and essential oils for maximum therapeutic benefits." Their products offer relief from issues like stress, joint discomfort, and sleeplessness.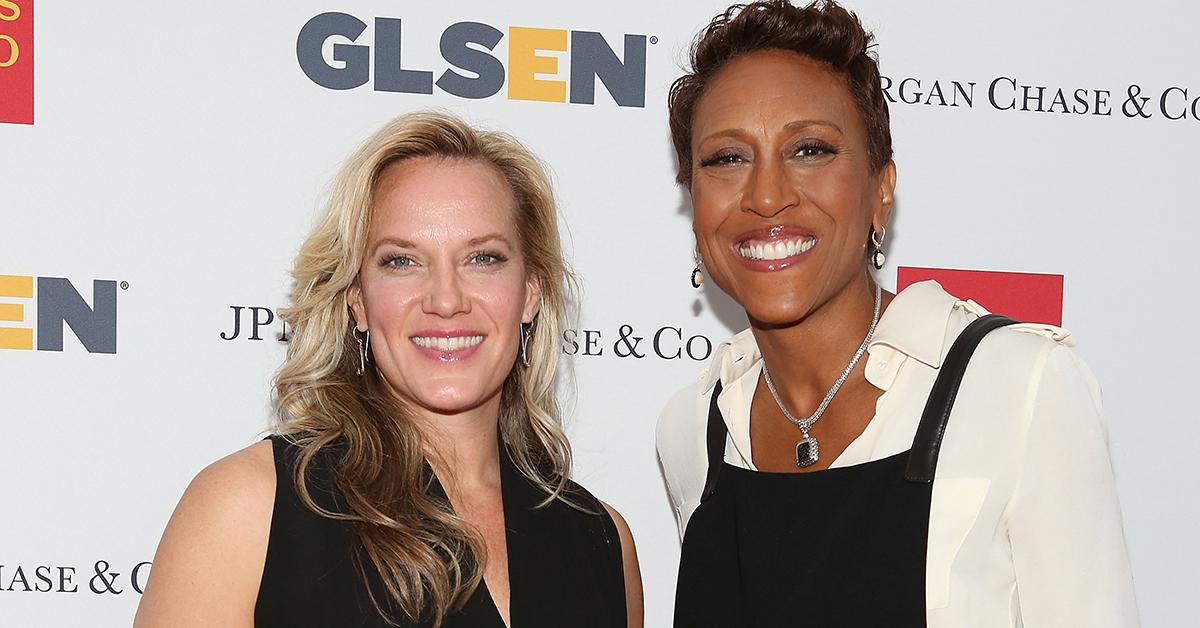 Article continues below advertisement
As for what inspired Amber to start the company, she was Robin's primary caregiver after she was diagnosed with breast cancer and underwent treatment in 2007. She was also by Robin's side after she was diagnosed with myelodysplastic syndrome, leading to her bone marrow transplant in 2012. After seeing all of this firsthand, she searched for a holistic approach that could help with the side effects, and this eventually led to Plant Juice Oils.
How did Robin and Amber meet?
The women were introduced in July of 2005, and Robin detailed it all in her memoir, Everybody's Got Something.
She recalled: "Mutual friends set us up on a blind date. I liked the fact that she had no idea who I was. She rarely followed sports, so she never saw me on ESPN, and her office mates at the time watched a different morning show … ouch!"
Article continues below advertisement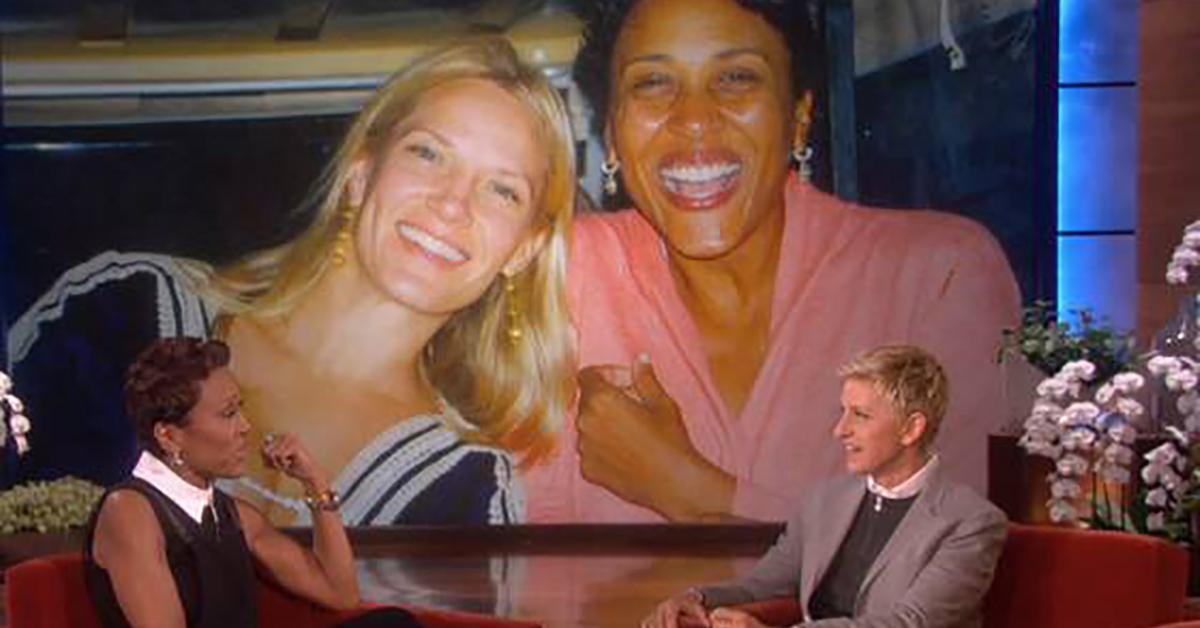 She continued: "[Amber] is extremely laid-back, no drama, no fuss. The main thing we have in common is positive energy. She sees the good in everyone."
The 59-year-old newscaster and her girlfriend, who's 14 years her junior, have officially been dating for nearly two decades now, but for the most part, they've kept their romance private.
Article continues below advertisement
When Robin appeared on The Ellen DeGeneres Show in 2014, she revealed: "[Amber] doesn't really like the spotlight. She's here right now, I can't even get her to come out [on stage]… You know, not everybody wants to be in the spotlight."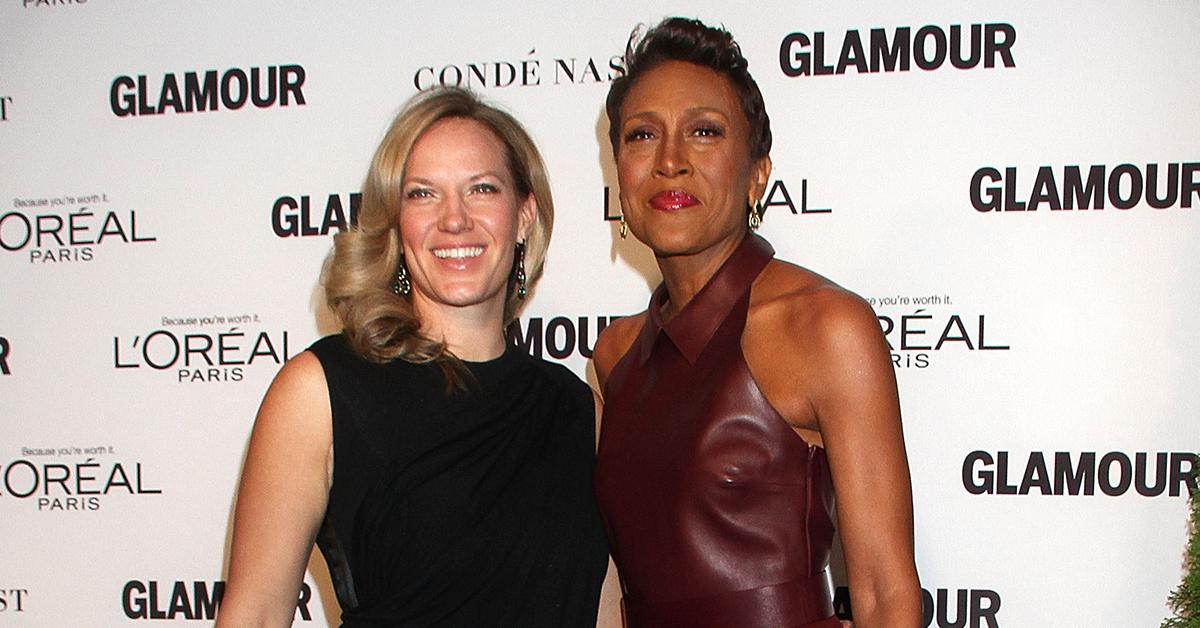 Article continues below advertisement
Are Robin and Amber planning to get married?
Neither have publicly confirmed this, but in 2014, it was reported that Robin had plans to marry her partner in crime. One source claimed: "Expect the wedding to be a quiet affair with family and friends. But you can bet that Michelle Obama, a close pal, will get an invite and maybe she'll bring Barack along!"
Fast forward to 2020 and this still hasn't happened, but judging by how happy they are together, it would come as no surprise if they did decide to get married in the future.
In her memoir, Robin detailed how Amber was with her "every step of the way" during her health struggles, from cuddling with her in her hospital bed to taking detailed notes at hospital appointments. She wrote: "I know how lucky I am to have Amber in my life!"
Plus, it looks like their families would be thrilled to see them exchange vows. Amber's mom said: "We are very, very happy for them. Her dad and I and the whole family are very happy and totally supportive."  
It sounds like there could be wedding bells in Robin's future, but for now, we'll just have to wait and see.