Fans Are Sad Robin Roberts Is Leaving 'GMA' — but She'll Be Back! Here's the Scoop
Long time 'GMA' host Robin Roberts posted a fun Instagram to explain taking some time off from the show. Why is she leaving 'GMA'? Here's the scoop.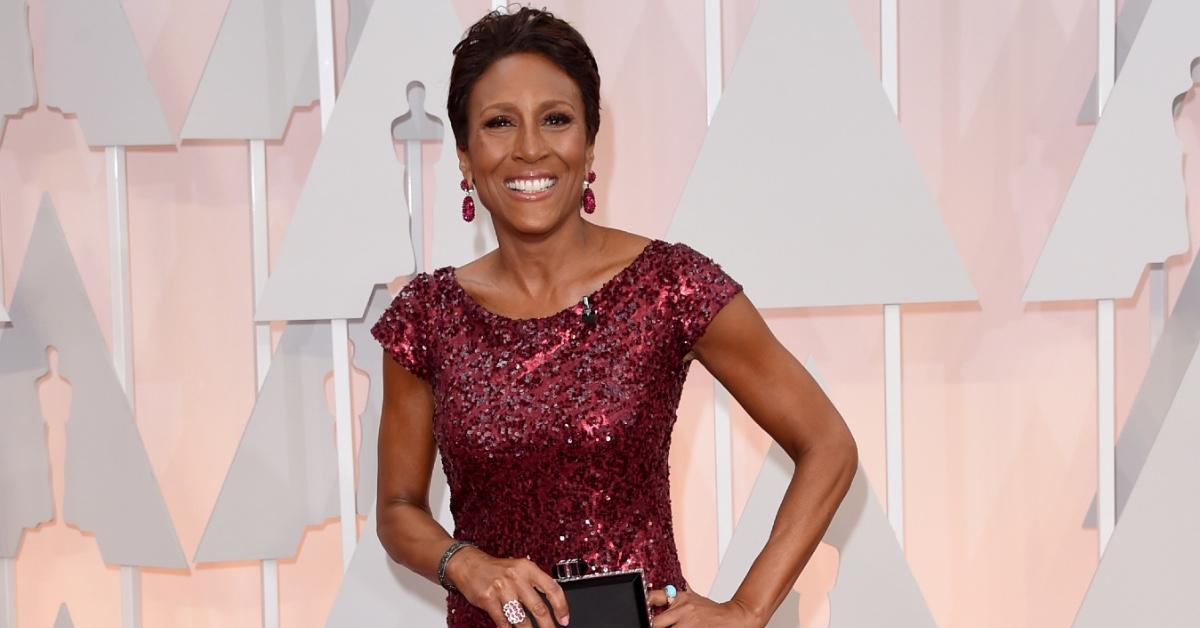 The hosts of Good Morning America (GMA) are beloved cultural staples, and it's always devastating for fans when they decide to part ways with ABC. Anchor Robin Roberts has previously taken a leave of absence from the show for health-related issues, but it appears that she's once more leaving the production. After posting a sweet goodbye message to Instagram, fans want to know: Why did Robin Roberts leave GMA?
Article continues below advertisement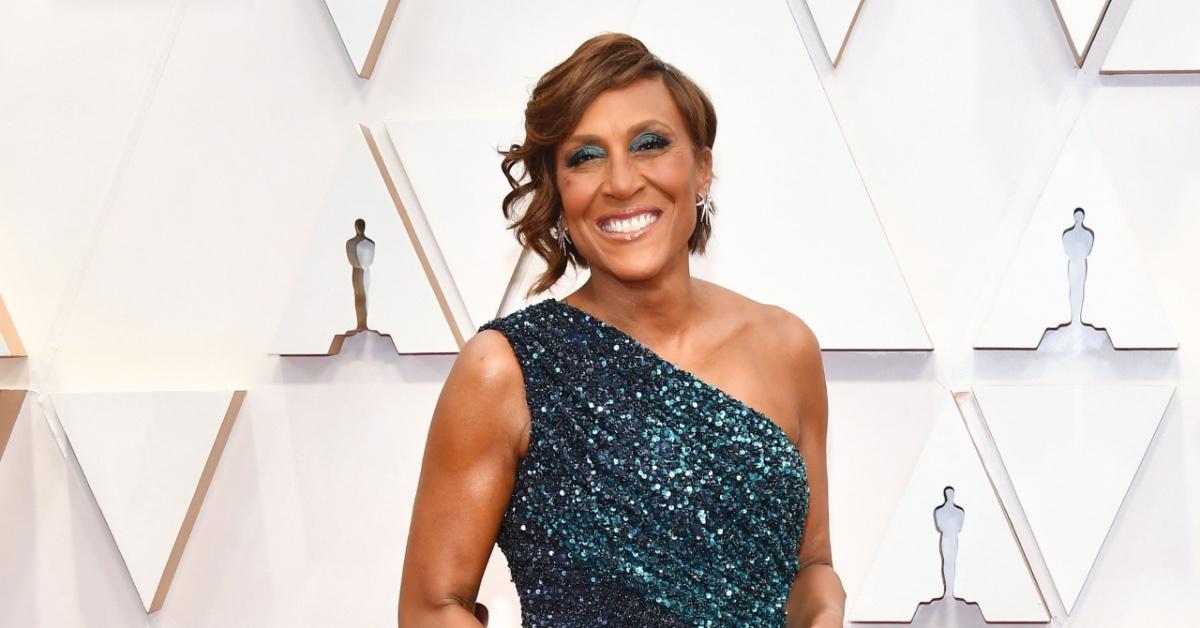 Why is Robin Roberts leaving 'GMA'? She will return in September.
Thankfully, Robin has made it clear that her absence from the show is only temporary. She emphasized her return in September with an Instagram post on Aug. 20, 2021, captioned, "See you in September!" In the video, Robin dances, waves, and blows kisses to the crew saying "Bye-bye!" This is her second post addressing her leave of absence, with the first posted on Aug. 19, 2021, captioned #ThankfulThursday.
Article continues below advertisement
As announced in the first video, Robin and her glam team will be taking the next week and a half off from GMA to have some well-deserved vacation time. While Robin and her team will return in September, we're sure she's glad to have free time to spend with her partner, Amber Laign, and her pup Lukas.
Article continues below advertisement
Robin's summer has been incredibly busy because, in addition to her GMA co-hosting duties, she's been guest-hosting Jeopardy! and launching her show on Disney+ called Turning the Tables. The show focuses on the impact of women in Hollywood and how their journeys pave the way for future generations.
Article continues below advertisement
Robin Roberts reportedly weighed in on the lawsuit against former 'Good Morning America' producer Michael Corn.
On Aug. 25, 2021, a lawsuit was filed against former GMA producer Michael Corn. In it, two of Corn's former colleagues accused him of sexual assault. Another GMA producer, Kirstyn Crawford, said Corn assaulted her in 2015, and assaulted former ABC News producer Jill McClain in both 2010 and 2011. Corn left ABC News earlier in 2021.
Amid the fallout from the lawsuit, Robin and her co-anchor George Stephanopoulos were allegedly "at each other's throats" (per The Daily Beast). GMA staffers reportedly discussed the lawsuit during a team-wide call, during which Robin reportedly declared, "If this happened to someone on my team, I would have burned the place down."
Article continues below advertisement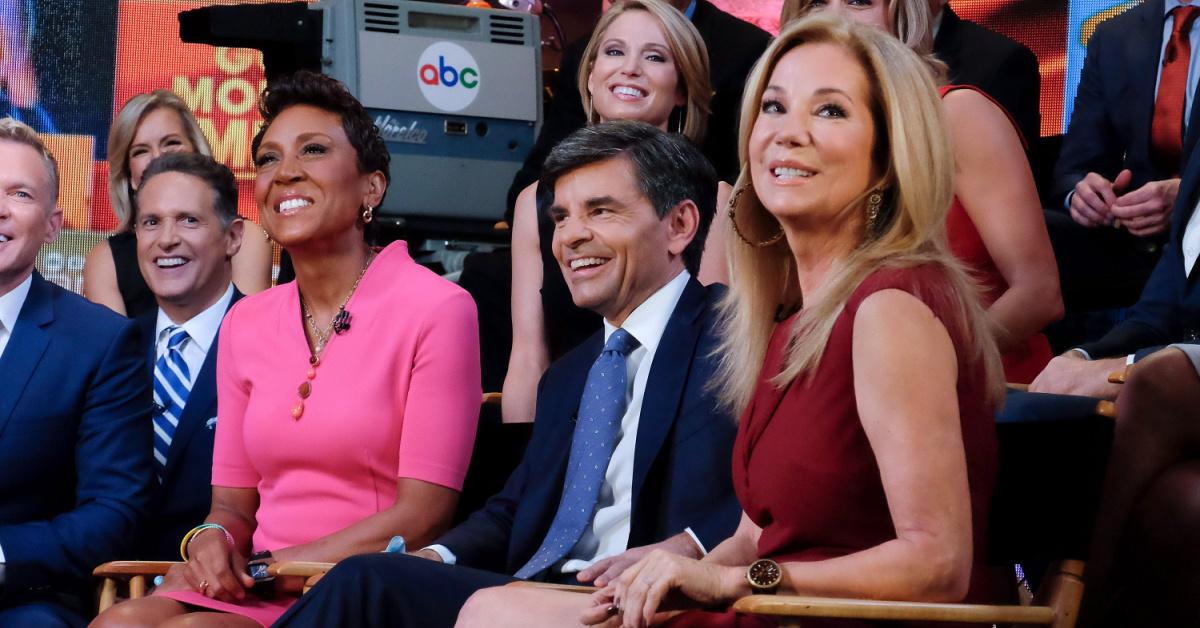 Some staffers who heard Robin's comment assumed it was directed toward George, who (according to the lawsuit documents) had been aware of the allegations Kirsten Crawford made against Corn for nearly four years, and had nonetheless continued to work with Corn. The Daily Beast reports that when George heard about Robin's comment, he was "livid," though ABC News spokesperson Caragh Fisher insists, "Robin and George are fine."
Article continues below advertisement
What is Robin Roberts' net worth?
Before she was on GMA, Robin worked for ESPN from 1990-2005. She began to work for ABC News as a featured reporter for Good Morning America in 1995 before eventually making the switch full-time to GMA in 2005.
Article continues below advertisement
Robin has also been awarded many times for her excellence in journalism, including winning a Mel Greenberg Media Award in 2001, the Walter Cronkite Award for Excellence in Journalism in 2014, and Radio Television Digital News Foundation's Lifetime Achievement Award in 2018. She was also inducted into the Women's Basketball Hall of Fame for her contributions to the game of women's basketball through her broadcasting work and play.
With all her accolades and steady jobs in high-profile newscasting, it's probably no surprise that Celebrity Net Worth estimates Robin's net worth to be around $45 million. In 2016, it was reported her pay for Good Morning America alone was $18 million, and it has likely only increased since then.
Fans are looking forward to seeing Robin on their TV soon, but in the meantime, hopefully, she's resting and relaxing!