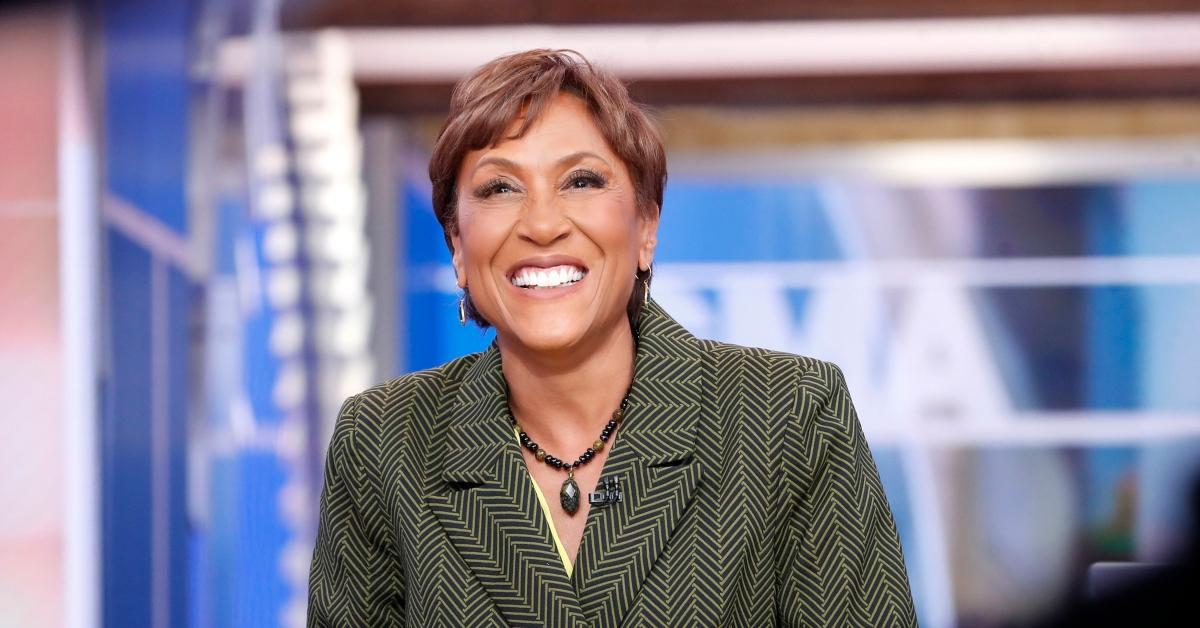 'GMA' Co-Host Robin Roberts Tells Viewers: "This Will Be My Last Day in the Studio"
Why is Robin Roberts not on 'Good Morning America'? The morning show co-host explained to viewers she was advised by her doctor to self-quarantine.
If you're an avid viewer of the morning talk show Good Morning America, you may be wondering why Robin Roberts is not co-anchoring the program in-studio. Amid the growing coronavirus pandemic (also known as COVID-19), the longtime host explained to viewers that she will no longer be working in the ABC studio, at least for now.
Article continues below advertisement
On Tuesday, March 24, Robin featured her doctor, Gail Roboz, on the morning program. Dr. Roboz advised individuals with underlying medical conditions to take extra precautions in protecting themselves against the virus because they are at a higher risk.
"I heard your advice and because of what is going on in New York City, this will be my last day in the studio for a little bit and I will do like everyone else," the GMA co-anchor stated. "It is hard to leave because you want the normalcy. You want it not just for yourself but for our viewers."
Article continues below advertisement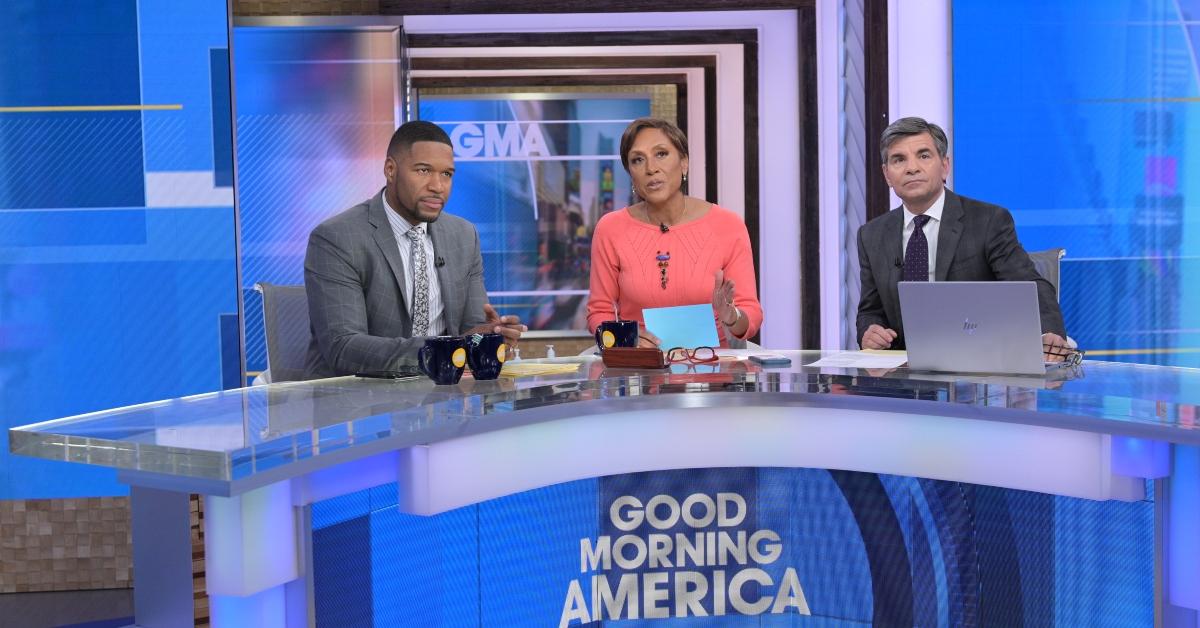 Here's why Robin Roberts is not on 'Good Morning America.'
Robin posted a video on Twitter on Wednesday, March 25, showing off her new studio aka the screening room in her home. The host explained to viewers that she was told by her doctor that it would be best if she worked from home because of her previous health issues.
Article continues below advertisement
In 2007, Robin was diagnosed with breast cancer and later found out that she had a rare blood disorder known as myelodysplastic syndrome. In 2012, she had a bone marrow transplant.
And, Robin is not the only host to be practicing social distancing.
Article continues below advertisement
'Today Show' host Savannah Guthrie self-quarantined after experiencing cold symptoms.
On March 17, Savannah Guthrie told audiences that she was feeling a bit under the weather and was advised to self-quarantine. However, that did not stop the Today Show co-host from working!
"Hi everybody! Well, this will be a first. I'm going to be anchoring TODAY from my house!" she captioned an Instagram photo. "In an abundance of caution, and to model the super vigilance the CDC has asked of all of us, I'm staying home because I have a mild sore throat and runny nose. This was the advice of NBC's superb medical team and my bosses."
Article continues below advertisement
If you follow Savannah on social media, you'll see that she has been updating fans about her current WFH status. "Is there a statute of limitations on how many days in a row you can wear the same sweat pants? #showusyoursweats #sweatpantsnation," she jokingly captioned a snap of her "work" attire.
The best way to prevent contracting or spreading the coronavirus is with thorough hand washing and social distancing. If you feel you may be experiencing symptoms of the coronavirus, which include persistent cough (usually dry), fever, shortness of breath, and fatigue, please call your doctor before going to get tested. For comprehensive resources and updates, visit the CDC website. If you are experiencing anxiety about the virus, seek out mental health support from your provider or visit NAMI.org.