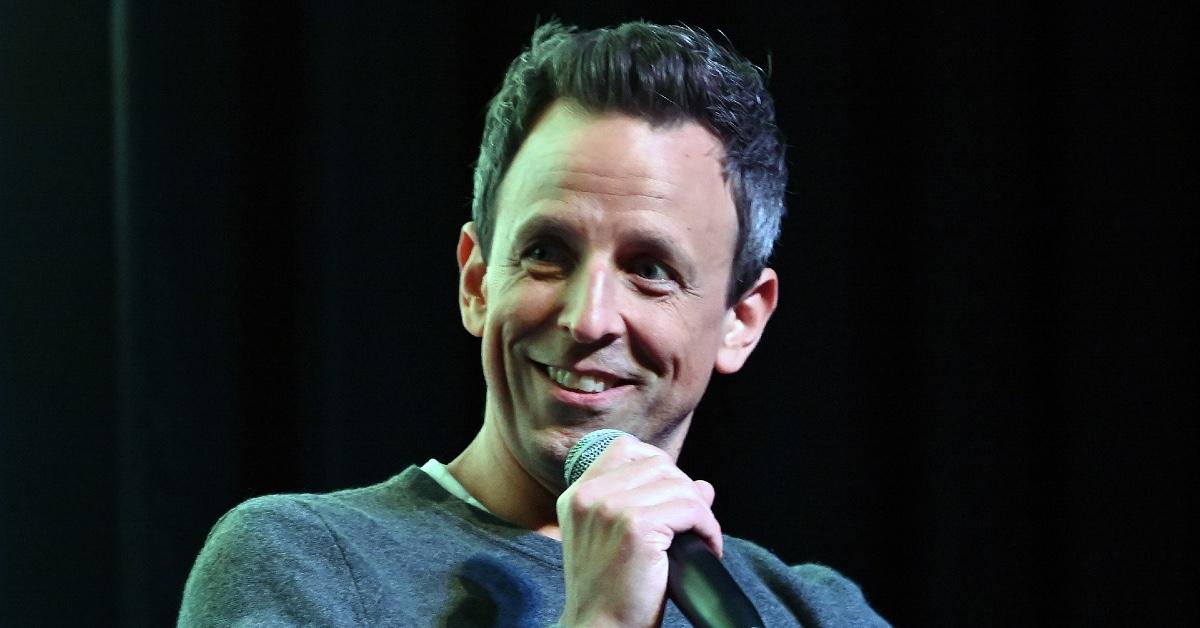 Comedian Seth Meyers and His Wife Are Officially a Family of Five
Comedian Seth Meyers is responsible for all your favorite bits. A veteran of Saturday Night Live and the television host of Late Night With Seth Meyers, Seth's expansive resume in comedy speaks for itself.
Article continues below advertisement
Seth's close personal friendships with comedians such as John Mulaney, Tina Fey, and Amy Poehler have always made headlines, but what about his wife? And does Seth have kids? Here's everything we know.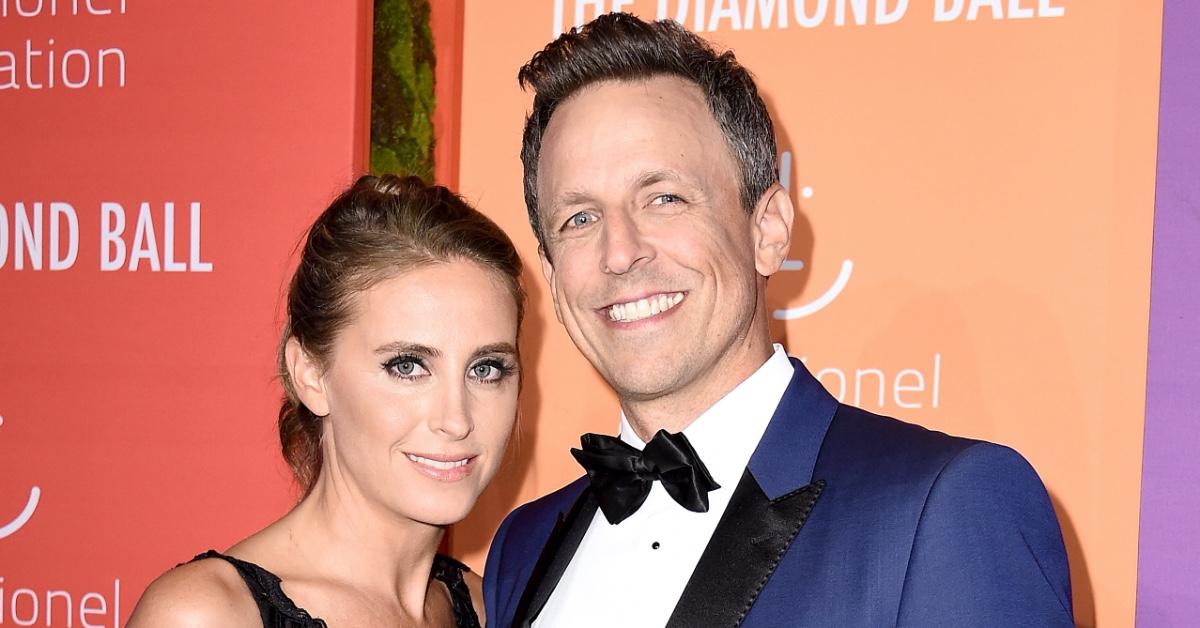 Article continues below advertisement
Who is Seth Meyers' wife? He married Alexi Ashe in 2013.
In 2013, Seth married his girlfriend of five years, Alexi Ashe. Alexi is known for her work as an attorney, and at the time of their marriage, the Los Angeles Times reported she was Assistant District Attorney in Brooklyn and assigned to the Sex Crimes Bureau. However, in 2017, the Vineyard Gazette reported that she has been with the nonprofit Sanctuary for Families as an advocate for victims of gender violence.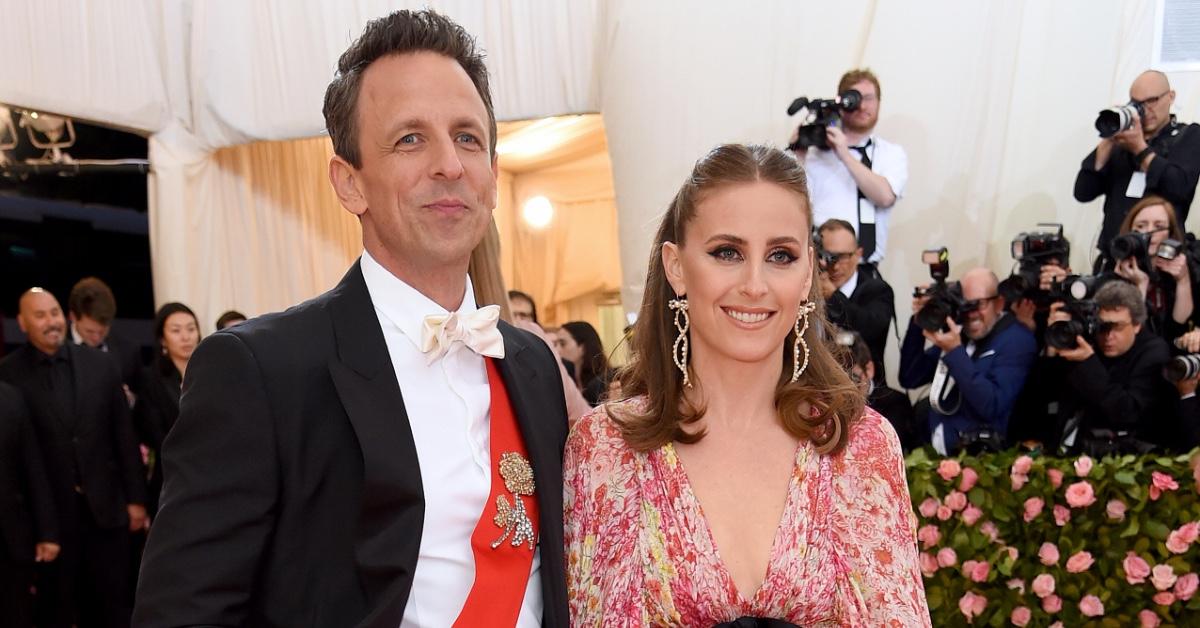 Article continues below advertisement
In an interview with Decider, Seth talked about how his now-wife came to be part of his comedy act. In his Netflix special, Lobby Baby, Seth does a segment as his wife.
"When we were dating, she came to a lot of shows, and then the longer we dated, then she started finding her way into the act, and then we got married, and then she was really a part of the act," he said. "She would always just sort of comment on how things are really funny, but not entirely fair from her perspective in saying how I was laying it out."
Article continues below advertisement
Seth explained that he tells jokes from his wife's perspective out of "fairness" and confirmed, "She signed off on all those jokes as being very accurate to my shortcomings."
Article continues below advertisement
Seth and Alexi share three children, one of whom has a hilarious birth story.
After their first child, named Ashe Olson, was born in 2016, their second child arrived with a bit of a grand entrance. In a now-famous story, People reported that Seth's second son, Axel Strahl, was born in the lobby of his apartment building.
"We're in the lobby, and we're walking down the steps, and my wife just says, 'I can't get in the car. I'm going to have the baby right now, the baby is coming,'" Seth said. "I'm just trying to calm her down. Again, I know 'cause I've been through exactly one birth."
Then, in a shocking turn of events, Alexi said, "The baby is out."
Article continues below advertisement
"I called 911 and over the course of a minute conversation, I said, 'We're about to have a baby — we're having a baby — we had a baby,'" Seth said. He thanked the New York Police and Fire Departments for helping to cut the baby's cord, and his neighbors, who arrived with warm towels to keep mother and child comfortable until they could get to a hospital.
Seth revealed on an episode of Late Night with Seth Meyers on Nov. 26, 2021, that he and Alexi welcomed a third child secretly in mid-September, a daughter named Adelaide. "We had another one, you guys!" Seth shared.
Thankfully, it sounds like Seth's third child arrived in the hospital, not the lobby of their apartment building. Congratulations to the happy family!