Jimmy Fallon's Frito-Lay Commercial Stars His Wife and Two Daughters
TV personality Jimmy Fallon is best known for his late-night show, The Tonight Show. However, that's not his only notable achievement. The Saturday Night Live alum also has two adorable daughters with his longtime wife, Nancy Juvonen. In fact, you may have even seen the darling blondes appear on his show from time to time.
Article continues below advertisement
Keep scrolling to learn everything we know about Jimmy Fallon's daughters.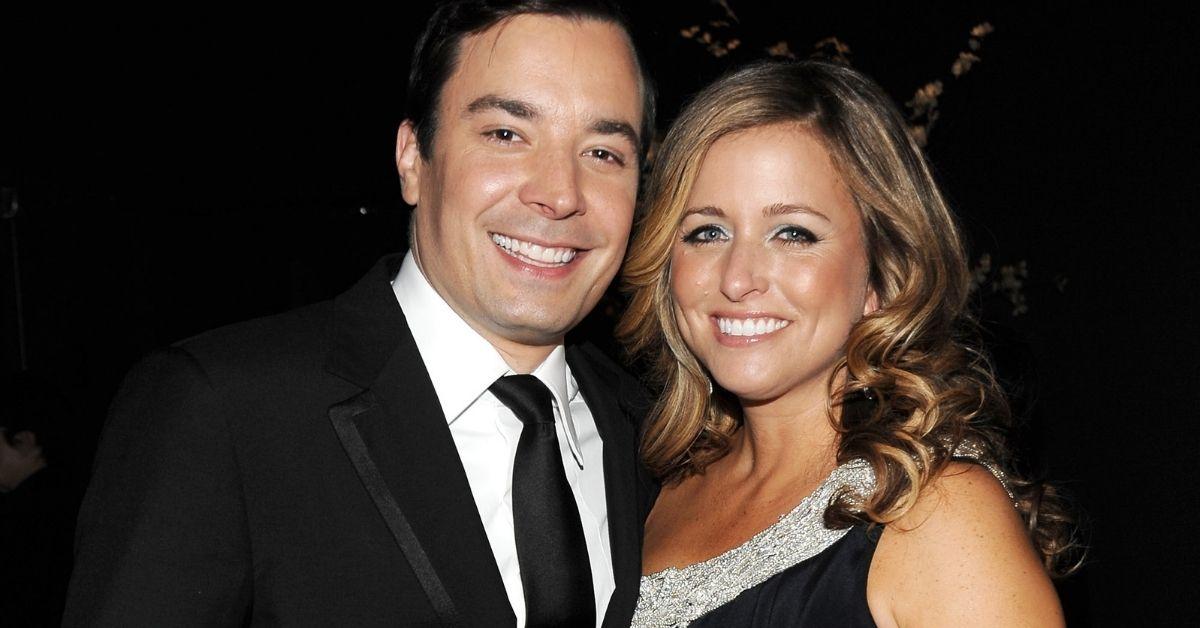 Article continues below advertisement
Jimmy Fallon's daughters, Winnie and Frances, were both born via surrogate.
Jimmy Fallon married his wife, Nancy Juvonen, in 2007. While the couple were eager to start a family, they struggled with infertility for over five years, as Jimmy told Savannah Guthrie on the Today show. "My wife and I had been trying a while to have a baby. We tried a bunch of things — so we had a surrogate," he shared.
In 2013, they welcomed their eldest daughter, Winnie. The following year, they welcomed their second girl, Frances.
Article continues below advertisement
Jimmy quickly adapted to being a girl dad — and dad life in general. "Being a father is the most exciting, amazing thing that ever happened to me. And everything's going well on the show. My life has never been this cool," he told People in 2014.
The talk show host was determined to make sure Winnie's first word was "Dada!" Unfortunately, her first word was "Mama," but the experience inspired Jimmy to get into the children's book business.
Article continues below advertisement
But it wasn't until the coronavirus pandemic began and The Tonight Show began started taping in his home, that America really got to meet his kids. The two little girls were very active while Jimmy filmed the at-home edition of his show. They filled in for The Tonight Show's regular house band, The Roots, and even tried to re-create the show's graphics and logo.
Article continues below advertisement
While some of the girls' appearances on the show were planned, others came as a surprise — like when Winnie crashed her dad's live interview with Ciara and Russell Wilson to show him that she had lost a tooth.
For every one of his pandemic episodes, Jimmy's wife, Nancy, was behind the camera. Fortunately, she knew a thing or two about the job. She was actually the producer on the 2005 film Fever Pitch, which Jimmy had starred in.
Article continues below advertisement
Jimmy Fallon's family starred with him in a Frito-Lay holiday commercial.
To celebrate the 2021 holiday season, Jimmy teamed up with Frito-Lay for its "Share More Joy" campaign. To promote the campaign, Jimmy starred in a commercial where he's seen playing 10 different characters and crooning "It's The Most Wonderful Time of the Year" while munching on some of the brand's iconic snacks. In one scene, he plays himself, and his wife and daughters join him.
Article continues below advertisement
At first, Jimmy wasn't sure if Winnie and Frances would be a good fit for the role. "They're not actor kids. I don't know if they're going to be good, this might waste everyone's time," he told People. However, Nancy convinced him to let them join and even offered to star in the commercial too. "It turned out to be great. They were good actors. My girls got a good laugh," he said of the finished product.
We're so glad the whole Fallon family got to participate! The commercial is scheduled to air during the Macy's Thanksgiving Day Parade.
You can catch Jimmy Fallon on The Tonight Show on weeknights at 11:35 p.m. EST on NBC.