Jimmy Fallon Is Quarantined in the World's Cutest House
Where does Jimmy Fallon live? The 'Tonight Show' host has been showing off his impressive digs in YouTube videos.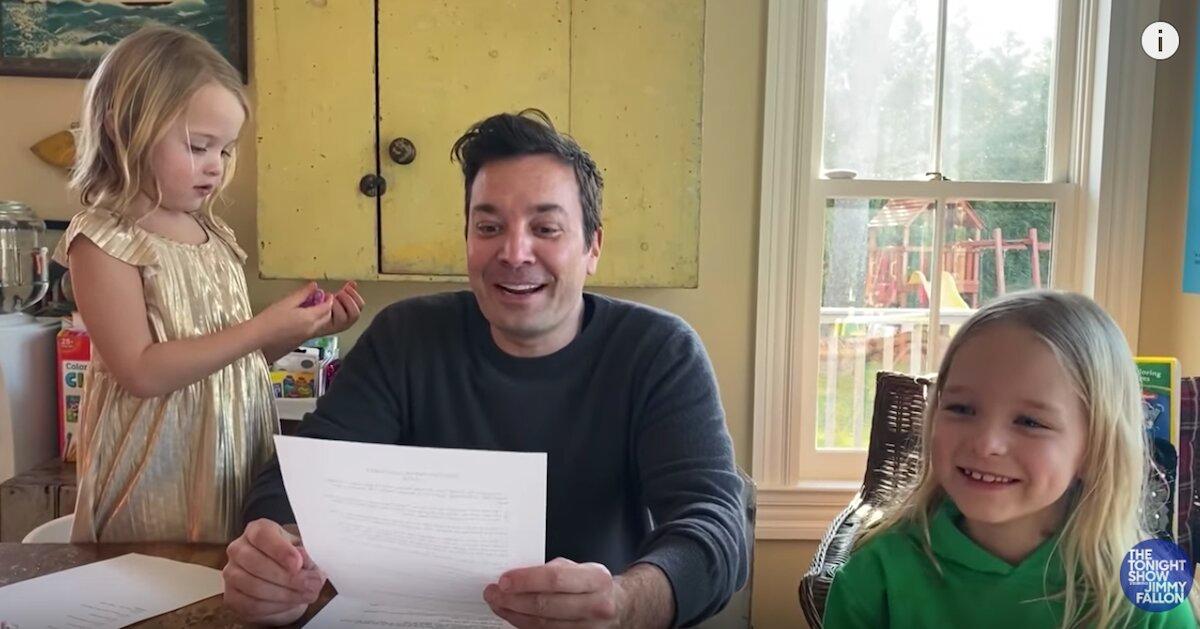 When late night talk shows were forced to shut down production last month due to the global COVID-19 pandemic, many of the hosts assured fans that they would continue filming segments from their homes.
One of the most committed TV personalities has been Jimmy Fallon. The 45-year-old posts several videos each weekday with the help of his wife, Nancy Juvonen (who's subbing in as the camera crew), and their two young daughters, Winnie and Franny.
Thanks to these adorable clips, we've gotten a peek inside where Jimmy is quarantined — and we've gotta say, we wish we were there with him!
Article continues below advertisement
Where does Jimmy Fallon live?
As we've seen from the SNL alum's frequent on-camera walks with Nancy, the family of four left the Big Apple before Governor Andrew Cuomo issued a stay-at-home order for the state of New York. Though it hasn't been confirmed, Jimmy is believed to have retreated to his residence in Sagaponack, which is located in The Hamptons.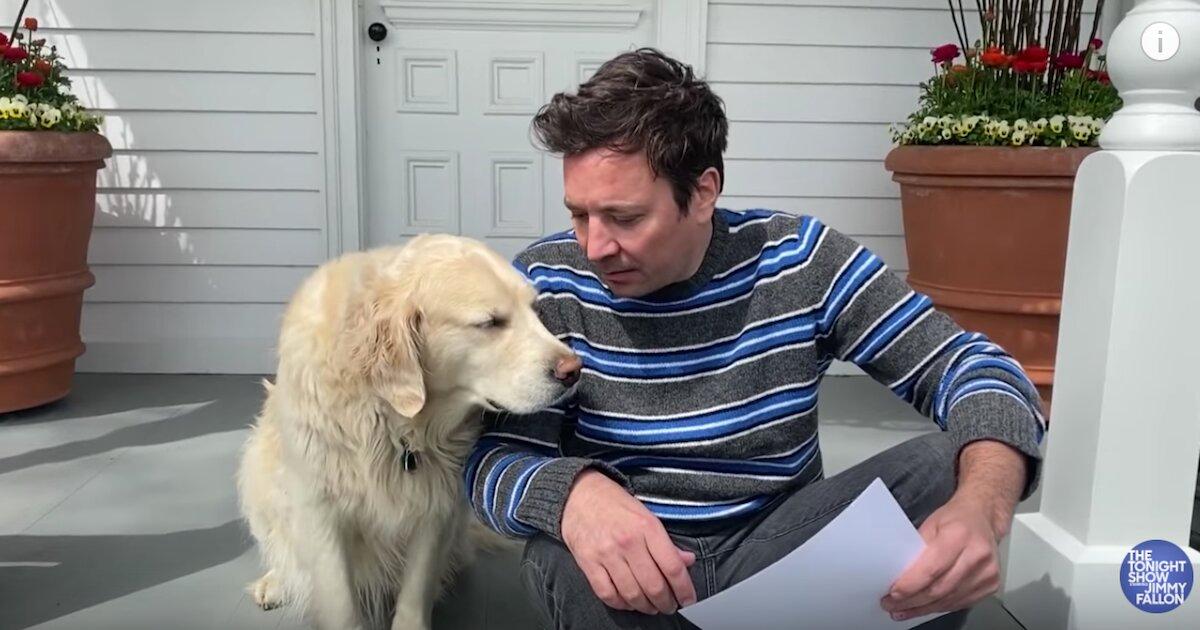 Article continues below advertisement
Multiple reports state that The Tonight Show star bought the 6-bedroom, 5.5-bathroom property for $5.7 million in 2011, four years after he tied the knot with Nancy. The farmhouse was allegedly built in 1850 and includes two cottages, two barns, and an apple orchard spread over two acres of land.
One of the best features is the indoor slide, which starts in the home's insanely cool playroom. "The slide is in an old barn, and the only thing I knew that we wanted to do with the barn was put a slide down the middle of it," Nancy explained in a recent video. The space also includes a jumbo popcorn machine, piano, and giant flat-screen TV.
Jimmy isn't lacking square footage in New York City either. According to The Wall Street Journal, the comedian owns five different units in his Gramercy Park apartment building.
Article continues below advertisement
Nancy Juvonen's down-to-earth personality has made her a fan favorite.
The 52-year-old first appeared on the March 24 episode, talking about her production company with Drew Barrymore, whom she's worked with for over 20 years.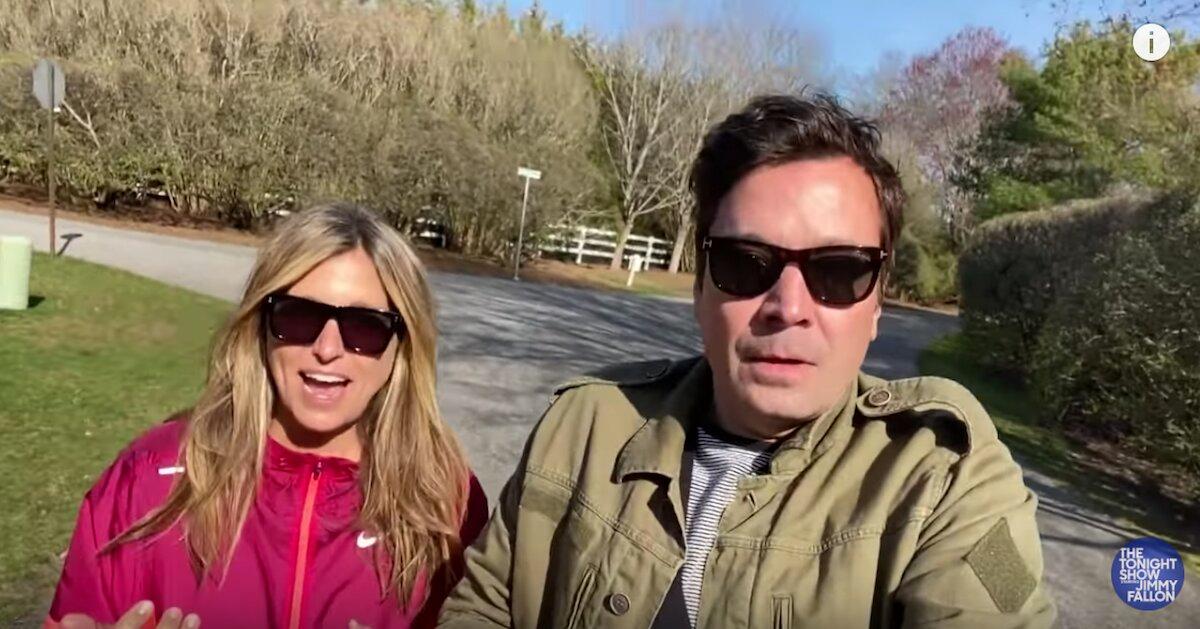 Article continues below advertisement
"I had no producer experience," the blonde beauty admitted when asked about founding Flower Films with the actress. "I had experience working on a dude ranch in Wyoming. I cleaned houses in San Francisco. I was a flight attendant for a while. I thought I could cure all homelessness at one point…"
In a separate clip, the Connecticut native recalled the moment she met her future husband on SNL during Drew's hosting stint in 2004: "I kind of crept [into rehearsal] quietly, and all of a sudden Jimmy goes, 'Hey, Nancy! You're Nancy? Hi, it's so nice to meet you, welcome!' And I felt just so embraced and cool, like, 'Thank you! Thank you for welcoming me in. This is so nice, it's so intimidating [here].'"
The pair reconnected later that year on the set of the romantic comedy Fever Pitch. "You came to set [in] white pants, a pink sweater, and a green backpack," Jimmy fondly remembered. "You just stood out in this gray [background], almost like a painting… And you were just so fun."
We can't wait for more of the couple's coronavirus content!