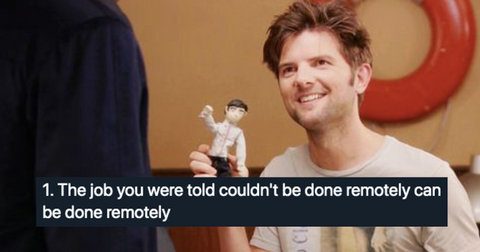 Uncomfortable Truths About Our Society That COVID-19 Has Uncovered
By Robin Zlotnick

Mar. 13 2020, Published 11:06 a.m. ET
At this point, it's likely that your normal routine has been disrupted in some way because of COVID-19, the novel coronavirus. Maybe you're working from home. Maybe you've lost some work. Perhaps you've tried to stock up at the grocery store in case of quarantine and have been met with long lines and empty shelves.
Article continues below advertisement
One thing is certain: The coronavirus is here. It's real. And before it gets better, it's probably going to get worse. And there are some unexpected things about our society that this outbreak has proven to be true, things we might not have learned if we were never put in this position.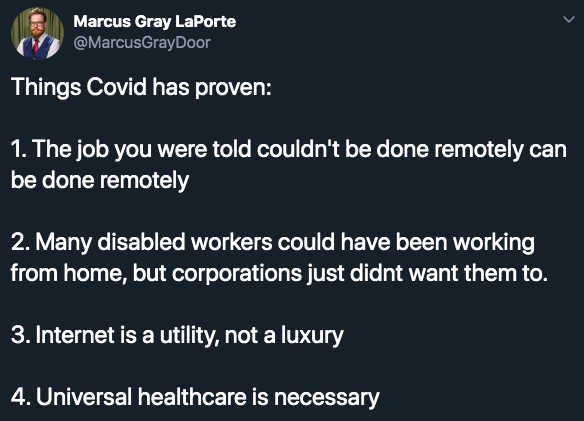 Twitter user Marcus Gray LaPorte pointed out that COVID-19 is proving that many jobs we were told couldn't be done remotely actually can with some slight effort.
This is particularly frustrating news for disabled folks who've been barred from certain jobs because they were told they'd need to be in an office they couldn't get to or work in safely.