Rita Wilson Shares Her Thoughts on COVID-19 One Year After Her and Tom Hanks' Diagnosis
Rita Wilson took to Instagram to share her thoughts about COVID-19 after she and her husband, Tom Hanks, caught the virus in Australia in March 2020.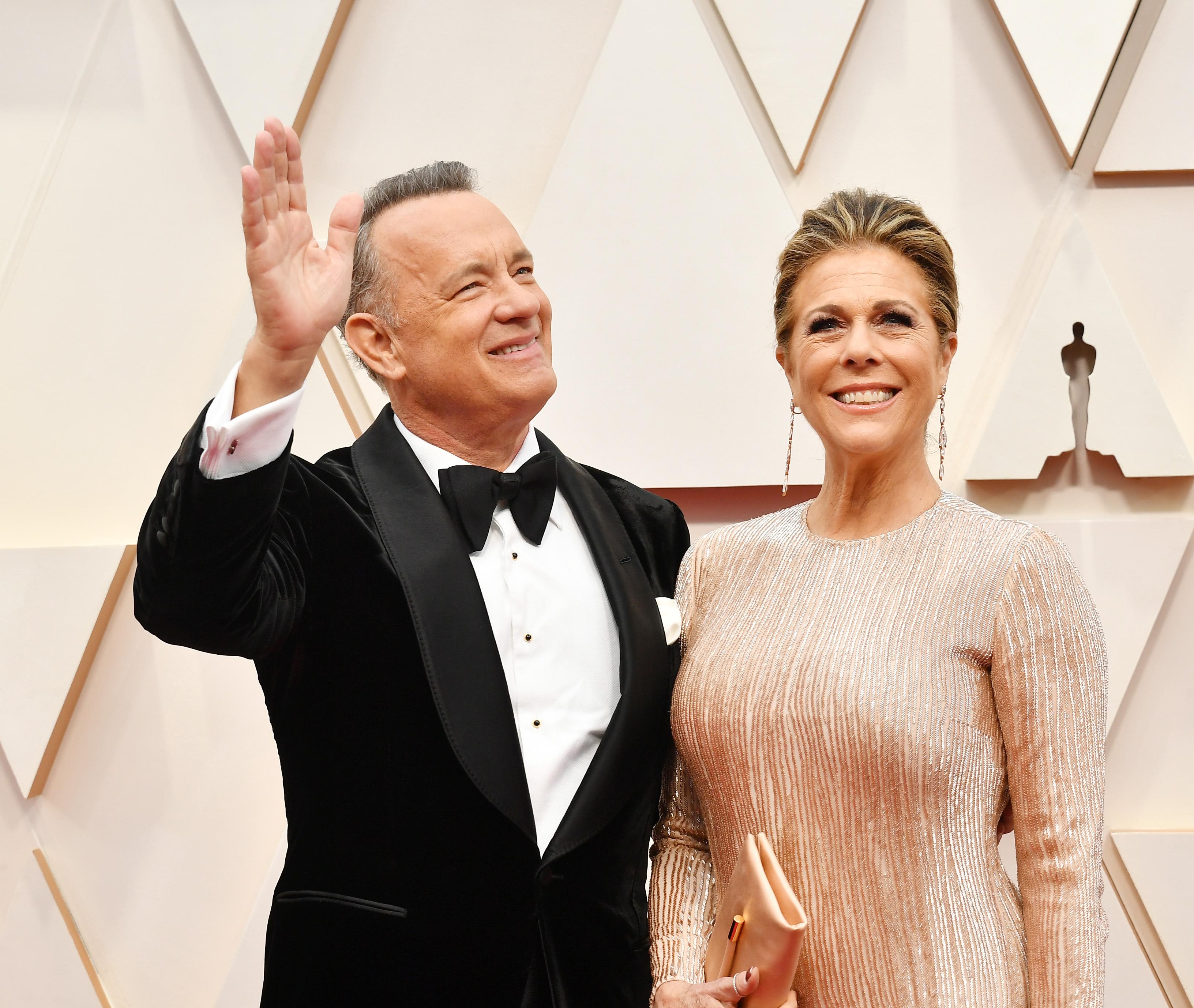 At the start of March 2020, U.S. residents were just starting to learn about the severity of COVID-19. We had watched as Italy was devastated by the virus, and then we saw cases rise in Iran, followed by a surge in Latin American countries. Many in the U.S. were unprepared for what would happen next. By March 26, the U.S. had more cases than any other country at a whopping 81,321 confirmed infections.
Article continues below advertisement
As of March 11, 2021, nearly a full year later, the CDC now counts 28,580,198 cases in the U.S. alone — and a total of 517,224 deaths reported.
Throughout the U.S. and the world, COVID-19 infected anyone, from famous actors to regular Joes. And, no matter who you were, it was hard to know just how big of a toll the virus would take.
Two of the first celebrities to catch the virus were Rita Wilson and Tom Hanks. One year after her diagnosis, Rita is looking back and feeling grateful.
Article continues below advertisement
How did Tom Hanks and Rita Wilson catch the novel coronavirus?
Fans of actor Tom Hanks were shocked to learn that he and his wife, Rita Wilson, were diagnosed with COVID-19 during a trip to Australia.
In an Instagram post, Tom explained to fans that the pair were tested for the coronavirus after they began to feel unwell.
Article continues below advertisement
"We felt a bit tired, like we had colds, and some body aches," Tom explained. "Rita had some chills that came and went. Slight fevers too. To play things right, as is needed in the world right now, we were tested for the Coronavirus, and were found to be positive."
Tom was in Australia for production of Baz Luhrmann's Elvis Presley biopic, in which he is playing Elvis' iconic manager, Colonel Tom Parker. Rita had also performed at the Sydney Opera House while there.
Article continues below advertisement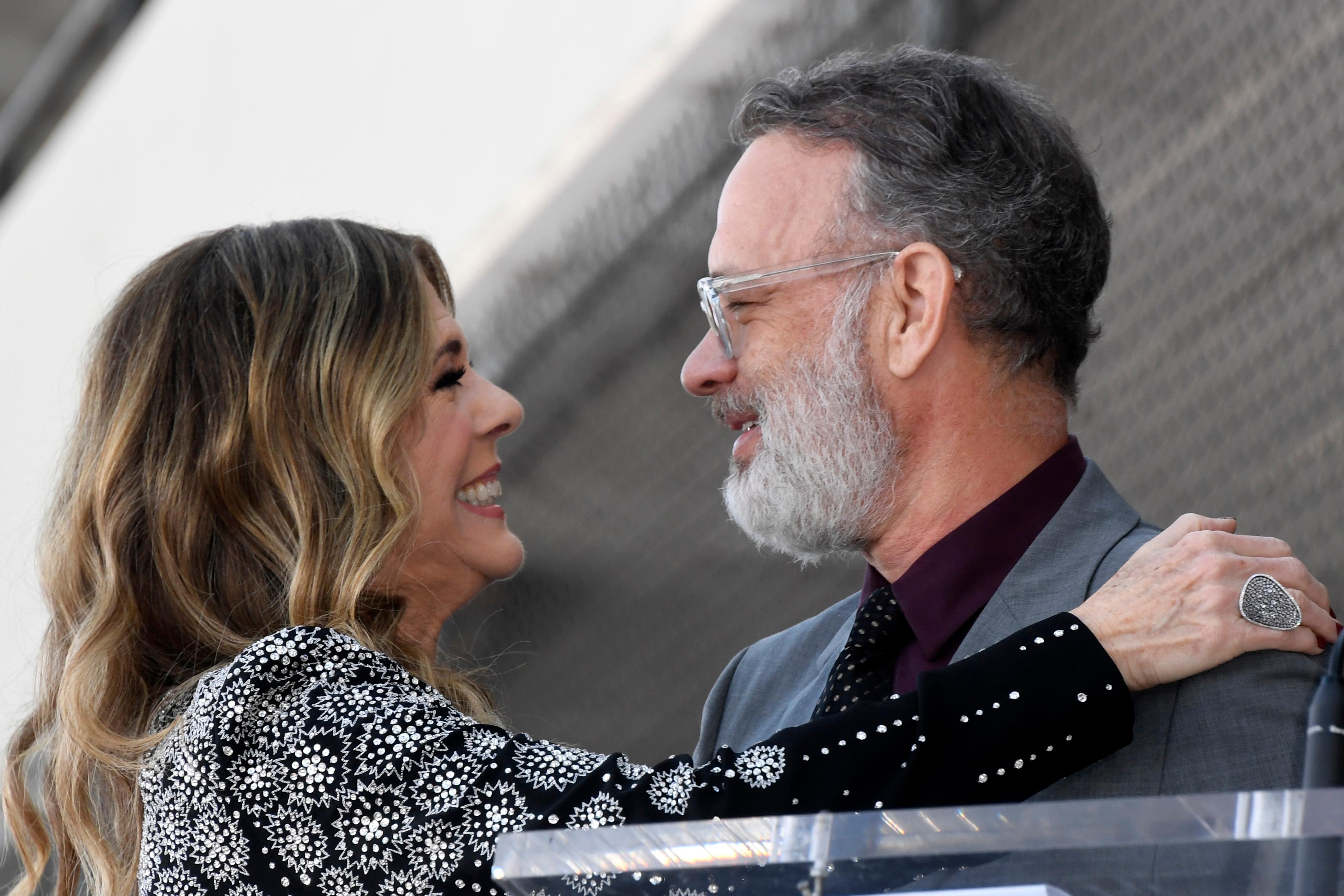 Tom has offered Instagram updates about his and Rita's condition.
After his initial announcement, Tom took to Instagram on March 13 to offer fans an update. "Hello folks. @ritawilson and I want to thank everyone here Down Under who are taking such good care of us," he wrote alongside a photo of himself and his wife. "We have Covid-19 and are in isolation so we do not spread it to anyone else. There are those for whom it could lead to a very serious illness. We are taking it one-day-at-a-time."
Article continues below advertisement
Tom continued, "There are things we can all do to get through this by following the advice of experts and taking care of ourselves and each other, no? Remember, despite all the current events, there is no crying in baseball."
Article continues below advertisement
On March 15, the actor shared a photo of his very Australian breakfast — which included Vegemite on toast. "Thanks to the Helpers," he captioned the post, in reference to Fred Rogers' famous quote. "Let's take care of ourselves and each other."
Article continues below advertisement
A year after catching the virus, Rita Wilson reflected on her experience.
On March 7, 2021, Rita took to Instagram to share her experience with the deadly coronavirus. "One year ago today I was playing the Sydney Opera House ... the next day started feeling very tired and achy, two days later hospitalized with Covid 19," she wrote. "I want to take a moment to say how grateful we are for our health, how thankful we are for the medical care we got in Queensland, and that we share in the sorrow of each person who lost a loved one to this virus."
Article continues below advertisement
She also shared that she is "hopeful for so many being able to get the vaccine." She is grateful as well that music was able to stay such a big part of her life and that she could keep connected to the world through apps that allowed her to speak and work with others while quarantining and social distancing, like Zoom.
The best way to prevent contracting or spreading coronavirus is with thorough hand washing and social distancing. If you feel you may be experiencing symptoms of coronavirus, which include persistent cough (usually dry), fever, shortness of breath, and fatigue, please call your doctor before going to get tested. For comprehensive resources and updates, visit the CDC website. If you are experiencing anxiety about the virus, seek out mental health support from your provider or visit NAMI.org.