Whoopi Goldberg Hasn't Exactly Left 'The View' — She's Joining From Home!
Whoopi Goldberg hasn't appeared live on 'The View' amid the coronavirus pandemic — get all the details on her unexpected absence here!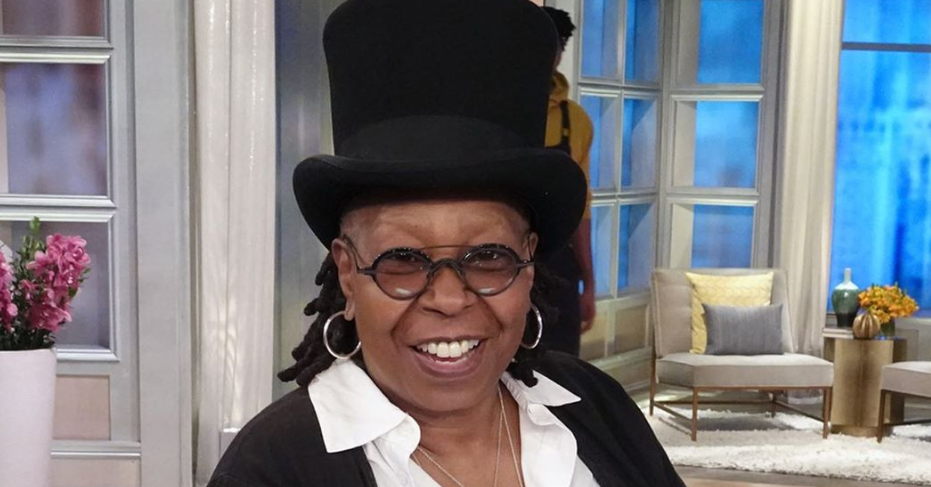 Fans of The View couldn't help but notice that the talk show's leading woman, Whoopi Goldberg, hasn't been at the table with the rest of her co-hosts. While she's mostly been on the series recently, as of March 17, she was no longer appearing on the live episodes.
That said, there have been many questions about why Whoopi is not on The View right now, especially because so many co-hosts have come and gone over the years. Find out why she's absent here!
Article continues below advertisement
Why is Whoopi Goldberg not on 'The View'?
Whoopi Goldberg is not currently on The View due to the coronavirus pandemic, she announced on Wednesday, March 18. However, the 64-year-old, who is at a high risk for COVID-19, is phoning into the NYC talk show while self-quarantined from her New Jersey home.
After being announced by co-host Sunny Hostin on the show, Whoopi revealed in a live clip that she feels "great." She added: "This is what we call responsible social distancing."
Article continues below advertisement
Although she went to the doctor to ensure she's healthy, she was still apprehensive about working. "I went to the doctor yesterday just to make sure and he gives me the all-clear to go to work. And I'm getting ready to do it and then I start hearing these inconsistent messages from everyone… from [the New York] mayor who's saying, 'We're going to be in place for now. New York is going to get locked down,'" she began. "And then you had Governor [Andrew] Cuomo say, 'That's not going to happen.'"
The back and forth between the political figures made Whoopi, who battled pneumonia this year, decide that she's better off at home during this unsettling time. "And I just felt like if I was going to really try to figure out where it was OK to come in and my brain said, 'You know what? Until they can figure out what they're doing, I should not go in,' so that's why I'm here."
Article continues below advertisement
But she clarified that she's currently healthy — she's just not happy about the inconsistencies between the mayor and governor. "I am healthy. My doctor was very annoyed with me, he's like " I just gave you the OK why are you back?' and I'm like 'because I need an OK OK, so he gave me the OK OK," she joked.
Article continues below advertisement
Whoopi isn't the only co-host of The View who is being cautious during this time. The show's other leading woman, Joy Behar, 77, is also taking some time off as a precaution, she announced on the show a few days before Whoopi. "I'm in a higher risk group because of my age, but I'm perfectly healthy," she shared. "I'm going to socially distance myself."
At this time, The View is currently still in production without a live audience despite the pandemic. The remaining usual co-hosts include Meghan McCain and Sunny Hostin, with different guest hosts like Sara Haines and Elisabeth Hasselbeck, both who used to be full-time co-hosts.
Here's hoping Whoopi and Joy are able to return to the talk show sooner rather than later!
The best way to prevent contracting or spreading the coronavirus is with thorough hand washing and social distancing. If you feel you may be experiencing symptoms of the coronavirus, which include persistent cough (usually dry), fever, shortness of breath, and fatigue, please call your doctor before going to get tested. For comprehensive resources and updates, visit the CDC website. If you are experiencing anxiety about the virus, seek out mental health support from your provider or visit NAMI.org.