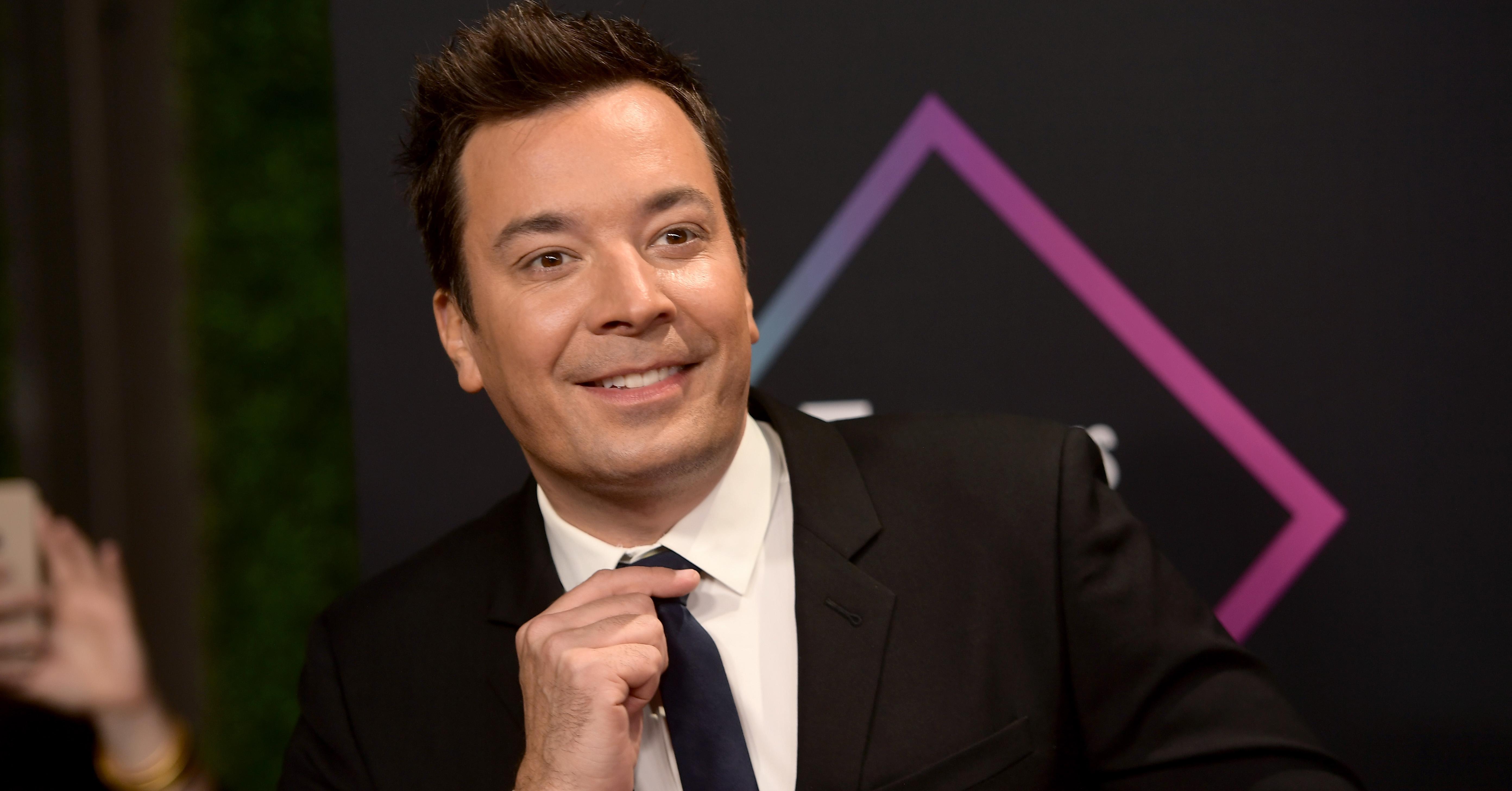 Jimmy Fallon Is Making New 'Tonight Show' Content Exclusively for YouTube
The new coronavirus has given almost everyone in America more time to catch up on their favorite TV shows and movies, thanks to social distancing keeping people inside. But COVID-19 has affected almost every workplace in America, and with restrictions on how many people can gather in one place, most shows have halted filming until further notice.
In response to this, Jimmy Fallon has moved The Tonight Show to YouTube.
Article continues below advertisement
Jimmy Fallon is hosting 'The Tonight Show' from his home.
While you can still watch reruns of The Tonight Show at the show's regular airtime on NBC, if you want new content from Jimmy, you'll have to head over to his YouTube channel. Since almost all late-night shows have stopped filming with live audiences and most upcoming programs have been put on hold, Jimmy decided to continue giving his viewers content while practicing safe social distancing.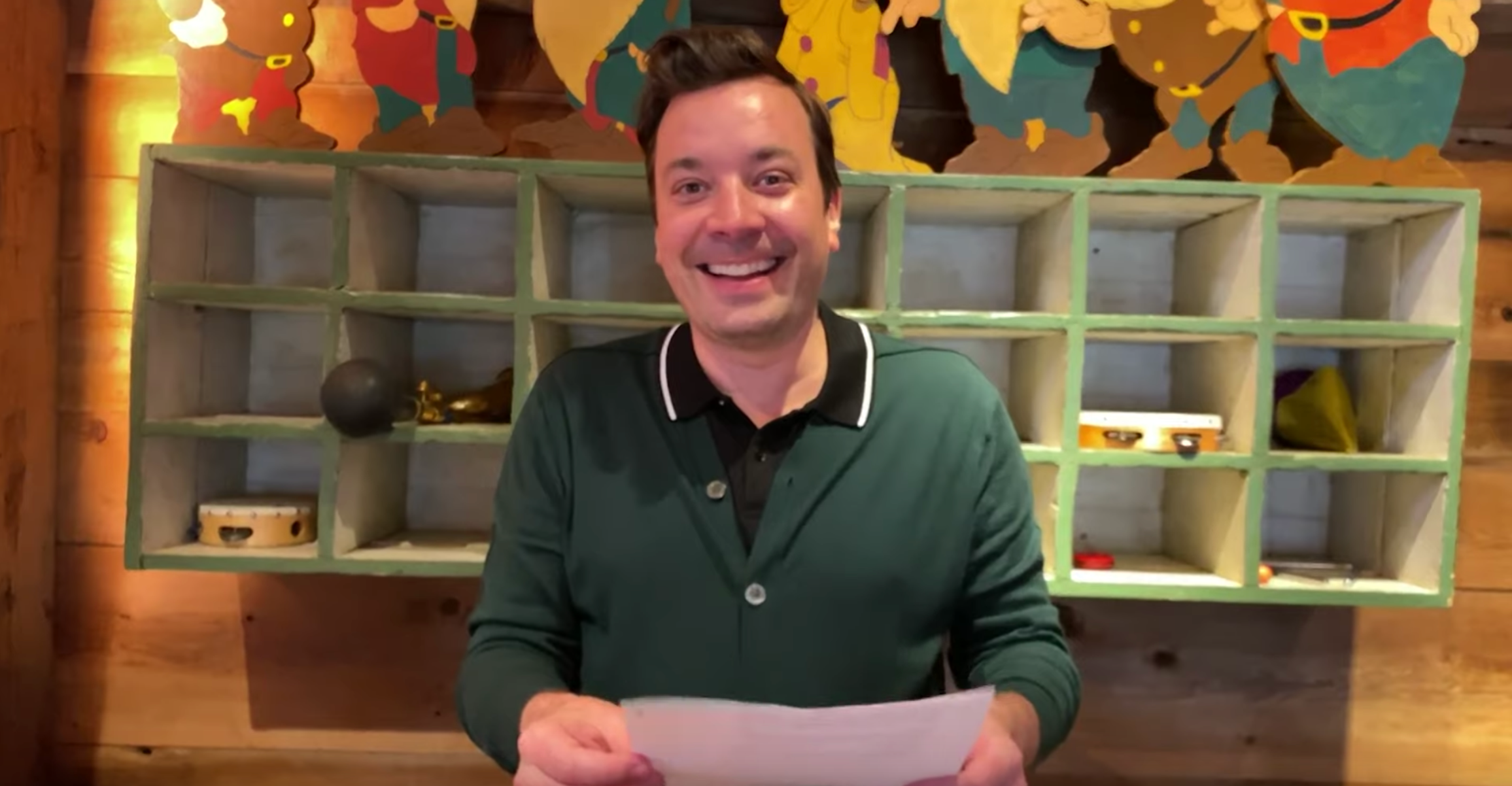 Article continues below advertisement
His first episode, which premiered on the show's YouTube channel on March 17, featured guest stars Franny Fallon (his daughter) and the family dog, while his wife, Nancy, acted as the cameraman for the episode.
Jimmy's St. Patrick's Day segment still included a monologue of jokes (that was occasionally met with a chuckle from Nancy) and a lovely tune about the holiday in the time of a global pandemic.
Jimmy says he will be uploading every day until it's safe for the show to resume as normal.
Each episode will be featuring a different non-profit you can donate to.
Now more than ever it's important to donate and help out where you can, as more people are finding their income either cut substantially or disappear altogether.
For each episode, Jimmy has picked a different non-profit to spotlight, encouraging people to donate what they can to it to help those directly affected by the pandemic.
Article continues below advertisement
"We want to give you some type of content every single night for as long as we're going to do this," he said. "Every night we're going to do a different charity and talk about what they're doing for people."
The first episode focused on Feeding America, a national non-profit supplying countless foodbanks around the country.
Article continues below advertisement
"They do so much for everyone who needs food and especially at this time I always think of people who are out of work to everyone who's staying in and can't get food. I think about a child out there who relies on one meal a day and they can't even get that," he said.
At the time of writing, the video had brought in over $20,000 in donations through the link provided in the video.
The best way to prevent contracting or spreading coronavirus is with thorough hand washing and social distancing. If you feel you may be experiencing symptoms of coronavirus, which include persistent cough (usually dry), fever, shortness of breath, and fatigue, please call your doctor before going to get tested. For comprehensive resources and updates, visit the CDC website. If you are experiencing anxiety about the virus, seek out mental health support from your provider or visit NAMI.org.