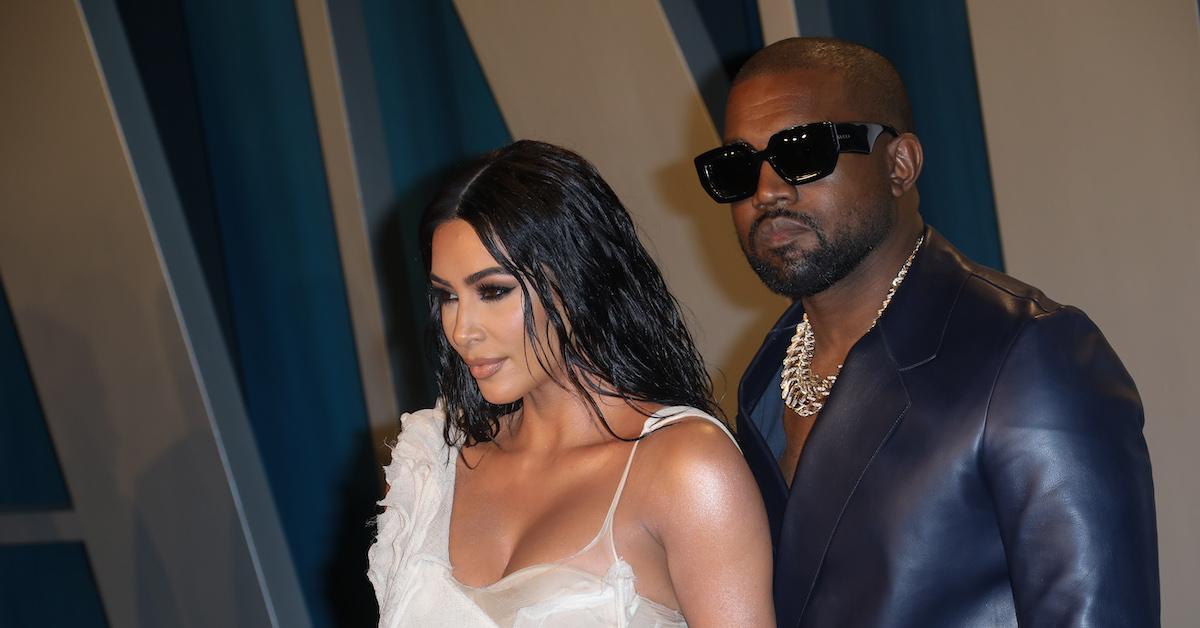 Are Kim Kardashian and Tristan Thompson Friends? They Have a Unique Relationship
Ever since news of Tristan Thompson's cheating on Khloé Kardashian first surfaced in April 2018, the NBA player's relationship with the entire Kar-Jenner family has changed. (I mean, can you blame them?) Although Khloe's siblings tried giving him another chance after True was born, Tristan blew it again when he kissed Kylie's BFF at the time, Jordyn Woods. After that, he and Khloe were done for good.
Article continues below advertisement
In spite of all these ups and downs, fans have wondered: Are Kim Kardashian and Tristan Thompson friends? Let's take a closer look at how their relationship has evolved through the years, as well as what their current relationship status is. Because it's definitely been complicated.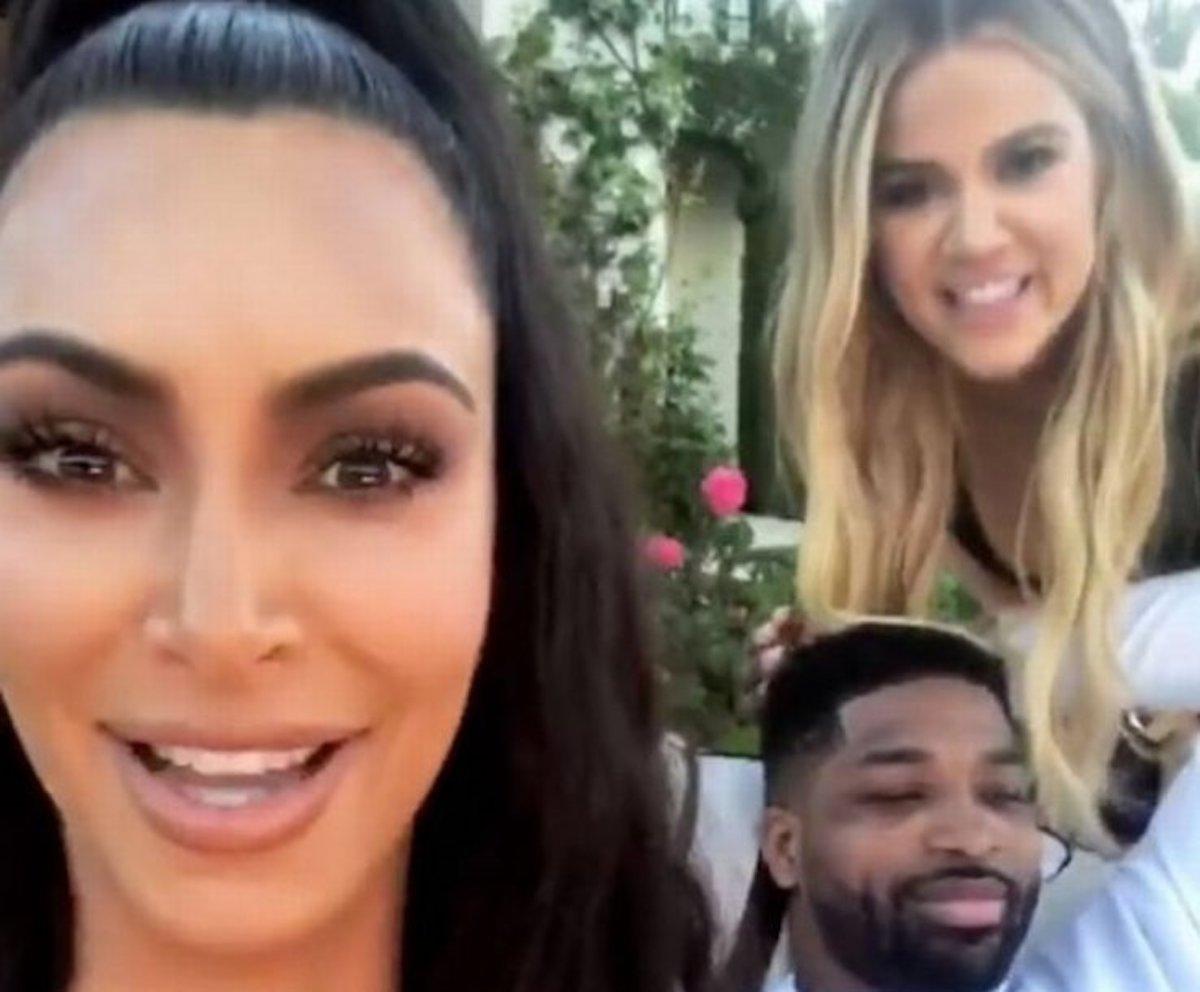 Article continues below advertisement
Things were rocky between Tristan and Kim following his split from Khloe.
Kim was the first of the Kardashians to unfollow Tristan after news broke of his cheating scandal — back when those videos surfaced just before True was born. This prompted Tristan to block Kim on social media.
After things settled down a bit and Tristan eventually gained back some of Khloe's family's trust, Kim and Tristan made a video in which Tristan officially unblocked Kim. It was a bit awkward, yes. But it showed baby steps in Tristan repairing his relationship with Khloe's family.
"All right guys, so what do you think? It's Khloe's birthday, do you think I should ask this guy to unblock me?" Kim said on Instagram Live while pointing to Tristan, who was seated behind her. Kim and Tristan both laughed, and then Kim directly asked him, "For Khloe's birthday, will you please unblock me?" And he did!
Article continues below advertisement
Things seemed to be going great for a while between Tristan and Khloe — until True was about 10 months old. That's when everyone found out Tristan had kissed Kylie's former best friend, Jordyn Woods. Kim again unfollowed Tristan. (And he and Khloe broke up for good.)
Article continues below advertisement
Kim and Tristan kept things civil during Khloe's labor and delivery.
As shown on Keeping Up with the Kardashians, Khloe labored with the support of her family — as well as Tristan. Even though True was born literally days after the cheating scandal surfaced, Kim kept things civil. "As much as I want to go off, I just don't think it's the time so I'm going to keep it cute," she said, (Way to take the high road, Kim.)
Article continues below advertisement
Kim opted not to publicly trash talk Tristan following his cheating scandal.
During an appearance on The Ellen Degeneres Show shortly after True was born, Kim addressed Khloe and Tristan — and she refused to put him on blast. Instead, Kim simply expressed the situation was "so f---ed up" and focused on how great of a mom her sister already was.
"I kind of made this rule with my brother," Kim told Ellen at the time. "If there's a baby involved, I'm going to like keep it cute, keep it classy ... and I'm going to try to not say anything so negative. Because one day, True is going to see this."
Article continues below advertisement
Kim has clarified that she didn't boo Tristan at that NBA game.
In January, Kim and Kanye West were spotted sitting courtside during a Los Angeles Lakers vs. Cleveland Cavaliers game. And although plenty of fans assumed they were there to heckle Tristan, the opposite was actually true.
"I was literally up going, 'Go, Tristan! Woo! Go, Tristan, Go!'" Kim explained to Khloe on KUWTK. "Like, embarrassing myself and like, LeBron right there and all the Lakers."
Article continues below advertisement
"It's crazy that this world is that sick that they would think you would go, you and your husband would go to a game, deliberately with the intent of booing True's dad," Khloe chimed in. "They would much rather believe some nasty exaggerated bulls--t than just the truth."
Article continues below advertisement
Kim gave Tristan a birthday shoutout.
On March 13, Kim took to her Instagram Story to post a shoutout for Tristan's 29th birthday. "Happy Birthday @RealTristan13!!!" she wrote. "Cheering loud for you today! Can't wait to celebrate soon!" Kim also included a photo from that Los Angeles Lakers game during which she reportedly booed Tristan — but didn't actually.
If Kim and Tristan really were on terrible terms, then why would she even bother posting a tribute on his birthday?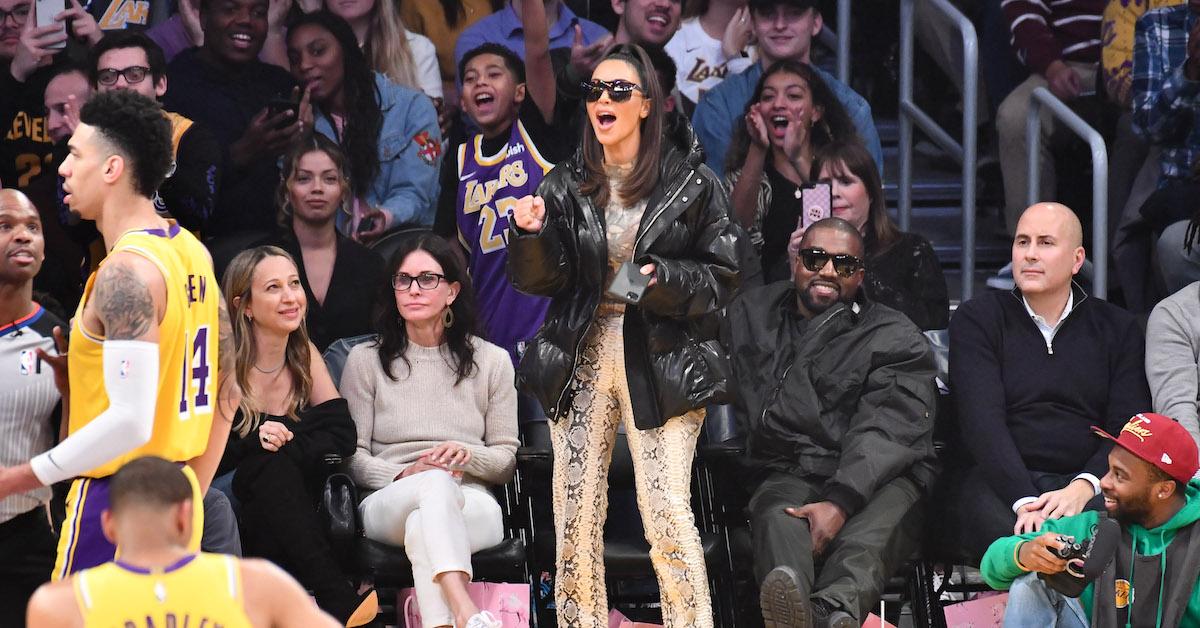 Article continues below advertisement
Kim invited Tristan to dinner while they were both in NYC.
A sneak peek of Season 18 of KUWTK shows Kim calling Khloe to tell her she and Tristan were both in New York City at the same time — and that he had actually called her to see what she was up to. Kim ended up inviting him to dinner with her and her friends.
"I don't think what Tristan did was, obviously, right. Like, that's not my thing and I brutalized him," Kim told Khloe afterward. "But, I also know that that's True's dad and that mom cheated on dad, you know what I mean? And all of their friends forgave mom."
Khloe didn't seem upset in the slightest an instead, acknowledged it was a nice gesture on Kim's part.
"I think forgiveness is the best way," Kim said.
Article continues below advertisement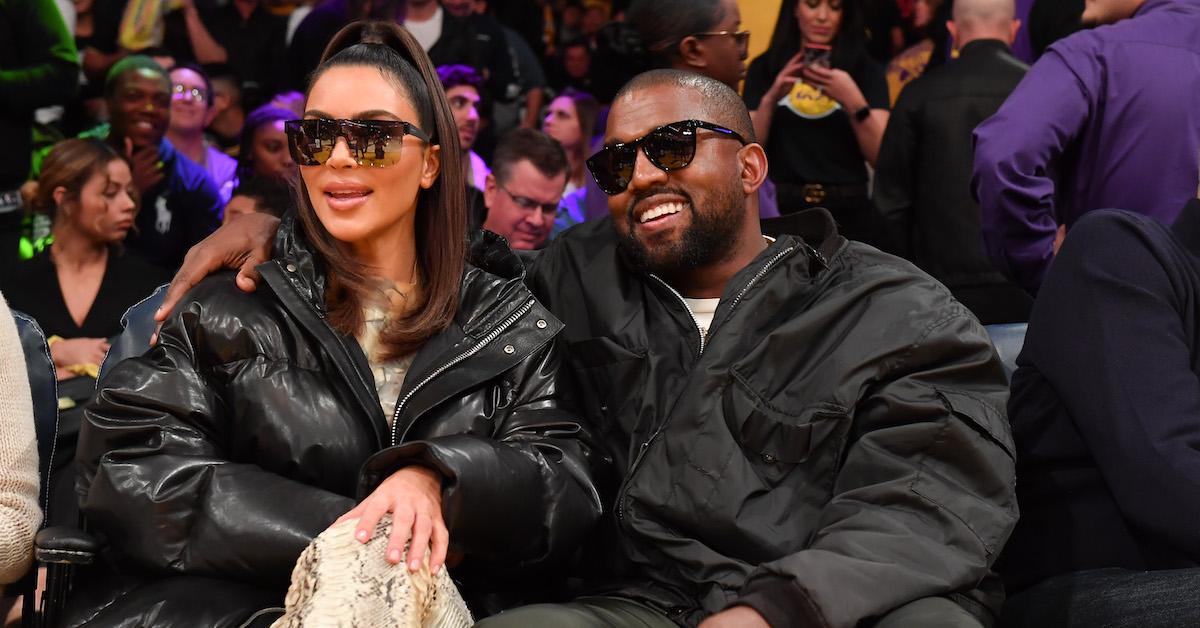 So are Kim Kardashian and Tristan Thompson friends?
Based on all the evidence, it seems as though Kim and Tristan are definitely friendly. Yet, I think "friends" might be too strong of a term to describe their complicated relationship.
A quick look at the accounts followed by Kim over on Instagram reveals the KKW Beauty mogul is not currently following Tristan. Kim clearly wants to be on good terms with the father of her niece, True. But as of now, it doesn't seem she considers Tristan a friend.
Make sure to catch Keeping Up with the Kardashians at 8 p.m. (ET) Thursdays on E!