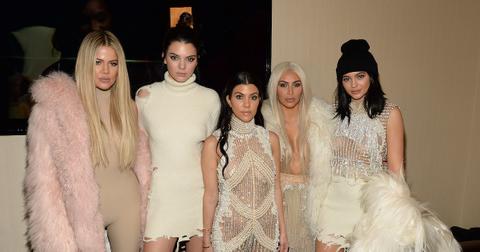 How Much Do the Kardashians Make for Their Show? It's More Than You Might Think
By Michelle Stein

Updated
People love to hate on the Kardashians; it's just a fact. Whether you're obsessed with or disgusted by Kim, Khloe, Kourtney, Kylie, Kendall — and their "momager" Kris — it's difficult to argue that they don't know how to capitalize on their family's personal drama. And what people really want to know is: How much do the Kardashians make for their show?
Keeping Up with the Kardashians has been airing for 12 years now; this includes over 200 episodes across 15 seasons — and with no signs of slowing down anytime soon. Considering the Kardashians' lavish homes and lifestyles, most viewers can probably guess the family makes a decent amount of money for allowing cameras to capture their everyday lives.
Let's see if we can put a dollar amount to how much the Kardashians make on Keeping Up with the Kardashians.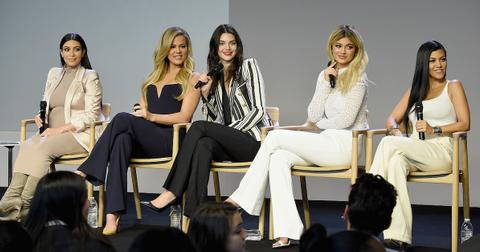 How much to the Kardashians make for their show?
Unsurprisingly, the Keeping Up with the Kardashians stars make a killing from their reality show. In 2017, E! reportedly agreed to a "below $100 million" deal that renewed the show through 2020, according to Variety. As impressive as that number is, TMZ reported that number is actually $150 million through 2020. Either way, that's a whole lotta cash flow for the Kar-Jenners.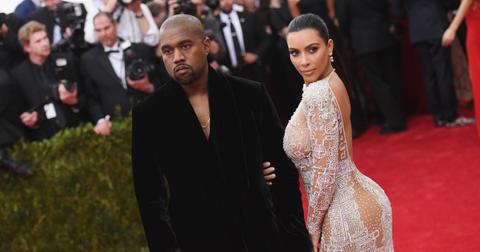 The Kardashians' 'KUWTK' salary has increased through the years.
Equally as unsurprising is that how much the Kardashians make from their show has increased over time. In 2015, for example, the family agreed to a deal worth $80 million, according to The Hollywood Reporter. Hey, this family knows their worth — and they're not going to settle for anything less than the best.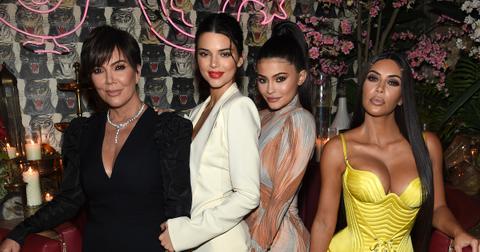 They split the money from their show evenly, according to Kris.
Fans have likely noticed that not all of the Kar-Jenners participate to the same degree when it comes to Keeping Up with the Kardashians. Kendall rarely appears on the reality TV show. So it's likely Kris, Kim, Kourtney, Khloe, Kylie, and Scott who are the ones splitting all of that money. But how much of a cut does each person get, exactly?
In 2017, an anonymous source close to the Kardashians revealed to TMZ that it's the family that decides how to split up the money they receive from their show. That same year family matriarch Kris shared with Ellen DeGeneres, "Everybody gets paid pretty much equally, 'cause we all film a lot and we all work hard, and we've created this show and this brand for the last decade … Everybody's happy."
It's worth noting the Kardashians have had a number of reality TV spinoffs: Kourtney and Kim Take Miami, Kourtney and Kim Take New York, Kourtney and Khloé Take The Hamptons, Khloé and Lamar, I Am Cait, Dash Dolls, Rob & Chyna, and Life of Kylie. Not to mention their various clothing lines, beauty lines, modeling, social media influencing, etc. So the money the Kar-Jenners bring in from KUWTK is merely the tip of the iceberg.
But one thing's for sure: This family is seriously loaded.