Paternity Test Reveals Tristan Thompson Is a Father of Three
By Tatayana Yomary

Jan. 4 2022, Updated 12:57 a.m. ET
These days, Tristan Thompson is better known for his cheating scandals than for his career as an NBA player. Throughout his on-and-off relationship with Khloé Kardashian, tons of drama has come to light that has only hurt his reputation in the public eye.
Article continues below advertisement
Despite the unfavorable opinions about the Sacramento Kings power forward, he seems to have a great relationship with his children. And now, it's been revealed that he actually has more kids than we'd initially thought. So, how many kids does Tristan Thompson have in total? Read on to get your answer.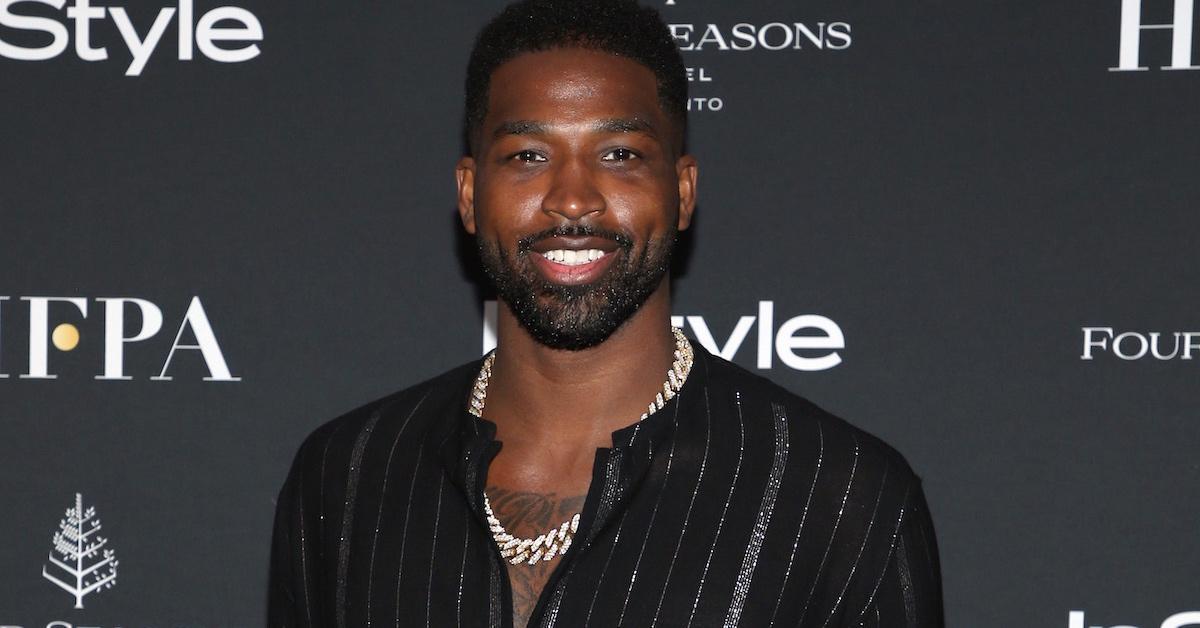 Article continues below advertisement
Tristan Thompson has two sons and a daughter with three baby mamas.
Tristan is a rolling stone! It's not news that the 30-year-old is already a father of two: Prince Oliver, born on Dec. 12, 2016, and True, born April 12, 2018. But according to an Instagram story posted on Jan. 3, 2021, paternity tests show he is also the father of a newborn boy, born Dec. 1, 2021.
The baller shares Prince with his ex-girlfriend, Jordan Craig. Jordan, 30, works as an influencer, lifestyle blogger, and businesswoman. She is the CEO of the brand What Jordy Wore and appears to enjoy life outside of the spotlight.
Not only has Jordan's following continued to grow online, fans have shown her tons of support in light of her relationship history. Many people have continued to annihilate Tristan, since the timeline of his breakup with Jordan and romance with Khloé is thought to have overlapped.
Article continues below advertisement
Per The Sun, Tristan and Jordan broke up some time in 2016. However, Tristan started seeing Khloé in August of that year. And while he has been adamant that he was single when he started dating the Good American founder, fans are not convinced — especially since he has a reputation of being a liar.
Article continues below advertisement
As for True, Tristan shares the tot with Khloé. During the last season of Keeping up With the Kardashians, the pair revealed that they were looking forward to possibly having more children together. But in light of recent events, there's no telling if that plan will come into fruition.
Article continues below advertisement
A paternity test proves Tristan is also the father to Maralee Nichols' newborn son.
On Jan. 3, Tristan posted a couple of Instagram stories to his 3.5 million followers. "Today, paternity test results reveal that I fathered a child with Maralee Nichols," the first slide began. "I take full responsibility for my actions. Now that paternity has been established, I look forward to amicably raising our son."
According to Us Weekly, Maralee Nichols, Tristan's former personal trainer, filed a lawsuit against the baller for child support in early December.
Per court documents obtained by the outlet, Tristan admitted to engaging in sexual contact with Maralee on multiple occasions. Plus, in July 2021, he ordered a paternity test before filing an amended petition in a Texas court in November 2021.
Article continues below advertisement
In December, Page Six reported that Tristan had threatened Maralee via text message over her child support lawsuit. In messages obtained by the outlet, the NBA player reportedly urged Maralee to take the $75,000 he offered her, saying she'd get way less under Texas law.
"You know how I feel. My feelings haven't changed at all," Tristan said in the text message. "I won't be involved at all. By the way, if you think having this baby is gonna make you some money, it's completely wrong."
Article continues below advertisement
The message continued, "You are aware that I'm retiring after this season. So in terms of support it will be whatever is required monthly for someone who's unemployed. It's Texas so it will be only a couple hundred dollars. So, you're better off taking this $75,000 I'm offering because you won't get anything near that with having a kid with a father who's unemployed."
Disgusting!
Article continues below advertisement
Now, Tristan is issuing public apologies to those he's "hurt or disappointed."
While social media goes wild over Tristan's latest scandal, occasionally going so far as to slam Khloé for standing beside him during his transgressions, the baller has spoken out to his audience on Instagram. "I sincerely apologize to everyone I've hurt or disappointed throughout this ordeal, both publicly and privately," he wrote following the announcement of his paternity test result.
In the following Instagram story, addressed to Khloé in particular, Tristan continued: "Khloé, you don't deserve this. You don't deserve the heartache and humiliation I have caused you. You don't deserve the way I have treated you over the years. My actions certainly have not lined up with the way I view you. I have the utmost respect and love for you. Regardless of what you may think. Again, I am so incredibly sorry."