This Woman Is Claiming That Khloé Kardashian's Boyfriend Is Her Baby Daddy
Kimberly Alexander is alleging that Tristan Thompson is her son's father, and there's major baby mama drama with them and Khloé Kardashian.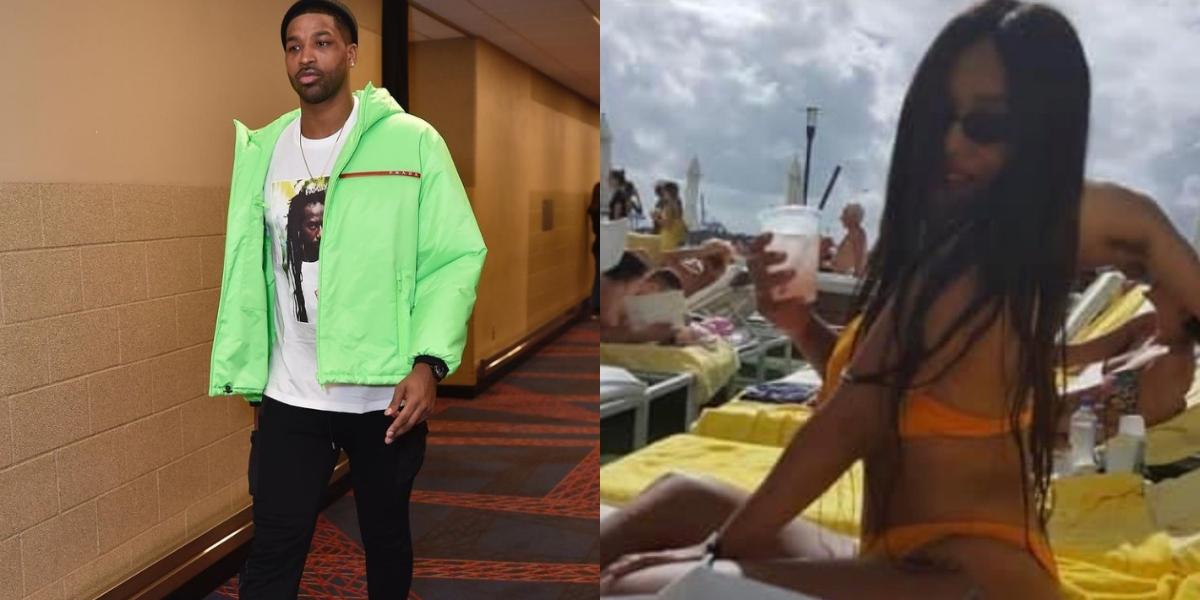 Article continues below advertisement
Kimberly alleges that Tristan is the father of her 5-year-old son, but Tristan has denied this multiple times. He even took a paternity test, which came back negative, but Kimberly pushed forward, trying to convince her followers that Tristan is definitively the father. Now, Kimberly is saying that Tristan and Khloé are threatening her.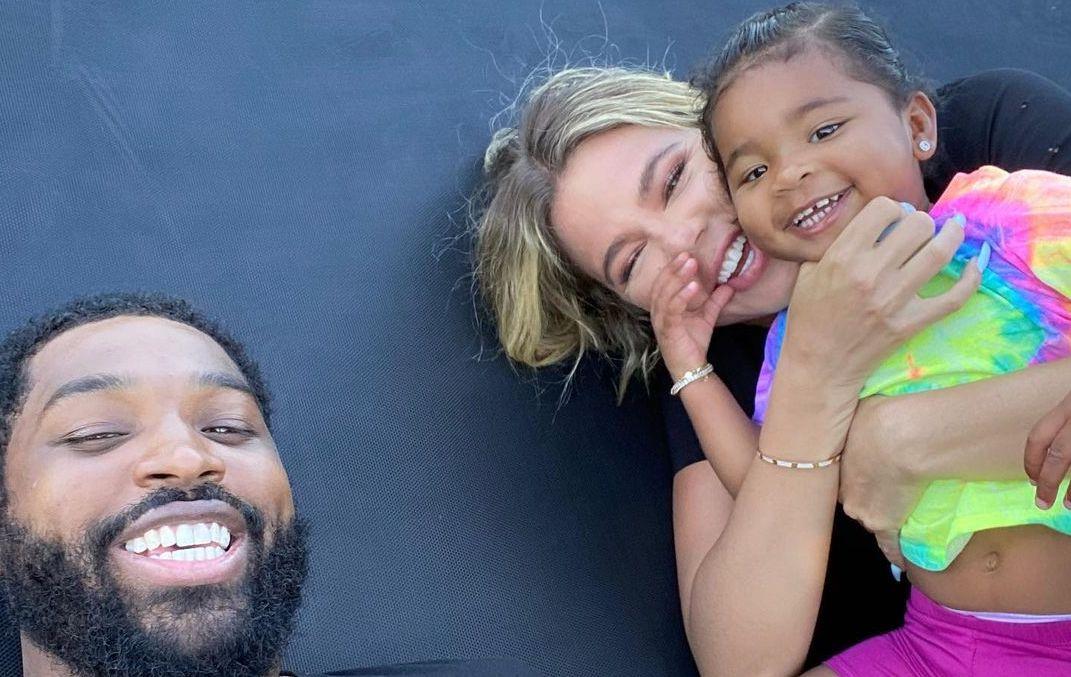 Article continues below advertisement
The drama between Tristan Thompson and Kimberly Alexander started back in 2020.
Ah, 2020, the year when plans went to ruin and the world turned upside down. As if there weren't already enough weird events in 2020, we can add Kimberly Alexander calling out NBA star Tristan Thompson as the father to her son to the list. We have a lot of questions. Firstly, her son is about 5 years old, so why didn't we hear about this before?
She came out on social media telling her followers that Tristan Thompson needed to pay child support and that he owed her. He took a paternity test, which came back negative, but she wasn't satisfied. She then claimed that Tristan and Khloé falsified the paternity test, and continued asking him to take an additional test.
Article continues below advertisement
It seems unlikely that Tristan Thompson is the father of Kimberly Alexander's son.
While Tristan could just be an expert gaslighter, it doesn't seem likely that he is Kimberly's baby daddy. He is also so confident that he is not related to her child in any way that he has since sued Kimberly for libel and defamation. The crazy part is, Tristan couldn't locate Kimberly to send her the legal papers.
Article continues below advertisement
Why would someone who truly believes he is the father go on the run? According to a The Sun exclusive, Kimberly Alexander lived in Miami but had recently moved without setting up a forwarding mail address. Tristan and Khloé hired the best-in-class lawyers, who finally found Kimberly when she posted about her favorite Hollywood restaurant.
The lawyers had a team go door-to-door until they found Kimberly, and when she passed the lawyer before he even got to her, she said, "'I'm not taking any papers." The lawsuit describes Kimberly as a "wannabe social media influencer and pornographic model/performer who is so desperate to achieve her fifteen minutes of fame that she recently fabricated a false claim that NBA star/Cleveland Cavaliers center/power forward Thompson is the father of her nearly five-year-old son."
Article continues below advertisement
In response to getting served, Kimberly posted on Instagram, "I am extremely upset with LB genetic DNA testing with the fact that they are trying to sabotage a DNA test with Tristian [sic] Thompson regarding my son that he has been neglecting since birth I know for sure that Tristan Thompson is the father of my child."
Article continues below advertisement
It is possible that Tristan Thompson could be the father, except that his timeline differs from hers. Tristan opened up to Khloé to let her know that he did have a one night stand with Kimberly Alexander, but believed it to be back in 2011 or 2012, too long before Kimberly's son was born for it to be relevant.
Tristan Thompson and Khloé Kardashian sent Kimberly Alexander a cease and desist letter.
The letter states to Kimberly, "It is obvious that the reason you are spreading these lies about my clients is because you want your 15 minutes of fame. My clients will not tolerate your despicable conduct." Others think she may also be after money as a single mother during a pandemic, which is fair, although if it's not true, this probably isn't the best way to make money.
Article continues below advertisement
The letter then demands that Kimberly "immediately cease and desist from defaming my clients on social media (irrespective of whether or not the accounts are public or designated as 'private') and elsewhere."
Article continues below advertisement
And then it threatens her. Kimberly is not wrong in saying that Tristan and Khloé have threatened her, but in this case, they might have a right to as it seems their only threat towards her is, "If you disregard this letter's demands, you do so at your peril since you will soon find yourself in court facing multi-million-dollar claims while attempting to defend your indefensible misconduct." This is fairly standard for a defamation lawsuit.
The drama between Kimberly and Tristan is a never ending story.
However, Kimberly Alexander has not ceased posting about the drama between herself and Tristan, nor has she desisted her claims that he is the father. Because of this, lawyers are continuing to show up at her house to get her to comply with the letter. The problem is that this only fuels the fire.
Kimberly most recently posted on her Instagram Story on March 12. She said, "@realtristan13 stop sending people to my home and take another test trying to scare me ain't working! I'm not going anywhere." She even threw in a jab towards Tristan and Khloé reportedly trying to have another baby.
As far as we know, the truth is in the test, but the drama is forever.